Double under technique can be tricky to master. If this feels familiar ⬇ then now is the perfect time to get yourself a little closer to that elusive RX level in Crossfit.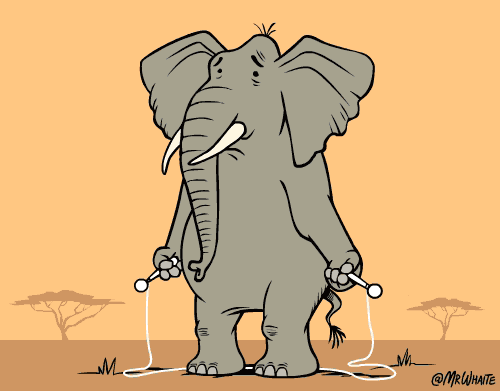 BASIC DOUBLE UNDER TECHIQUE
Hands in front of torso
Hands rotate from wrist
Good up and down bounce
Jump when rope is about to hit the ground
Practice linked singles, alternating single and Double-Unders, and then linked Double-Unders
Practice plyometric bounce with feet to develop the footwork/ jumping technique necessary for a double under
1. DOUBLE UNDER TECHNIQUE AND POSITIONING WITH DAN BAILEY
Positioning and timing are two of the most important aspects of successful double unders. I'm guessing that you can already do single unders, and you can jump higher that 15cm, so why does the next stage feel so difficult. In this video, CrossFit Games Athlete Dan Bailey explains a few useful tips that will help to break the exercise into its smaller parts, making them easier to understand.
2. DOUBLE UNDER DRILL FOR BEGINNERS
This simple drill will help remedy some problems that are very common, yet aren't that difficult to fix with a bit of know how and hard work.
3. PUTTING IT INTO PRACTICE IN A CROSSFIT CLASS
Now you can put what you've learnt in the previous videos into practice. Check out this CrossFit class in action, and remind yourself that we all have to start somewhere.
What other techniques have worked for you? Let us know in the comments as we are always interested in new methods.