This article is divided into 4 sections, each with 5 workouts, so that you can find the type of CrossFit or Calisthenics bodyweight workouts that are most suitable for your goals.
TYPES OF BODYWEIGHT WORKOUTS
CrossFit bodyweight workouts
Bodyweight workouts in under 10 minutes
Calisthenics workouts
Bodyweight core workouts
CROSSFIT BODYWEIGHT WORKOUTS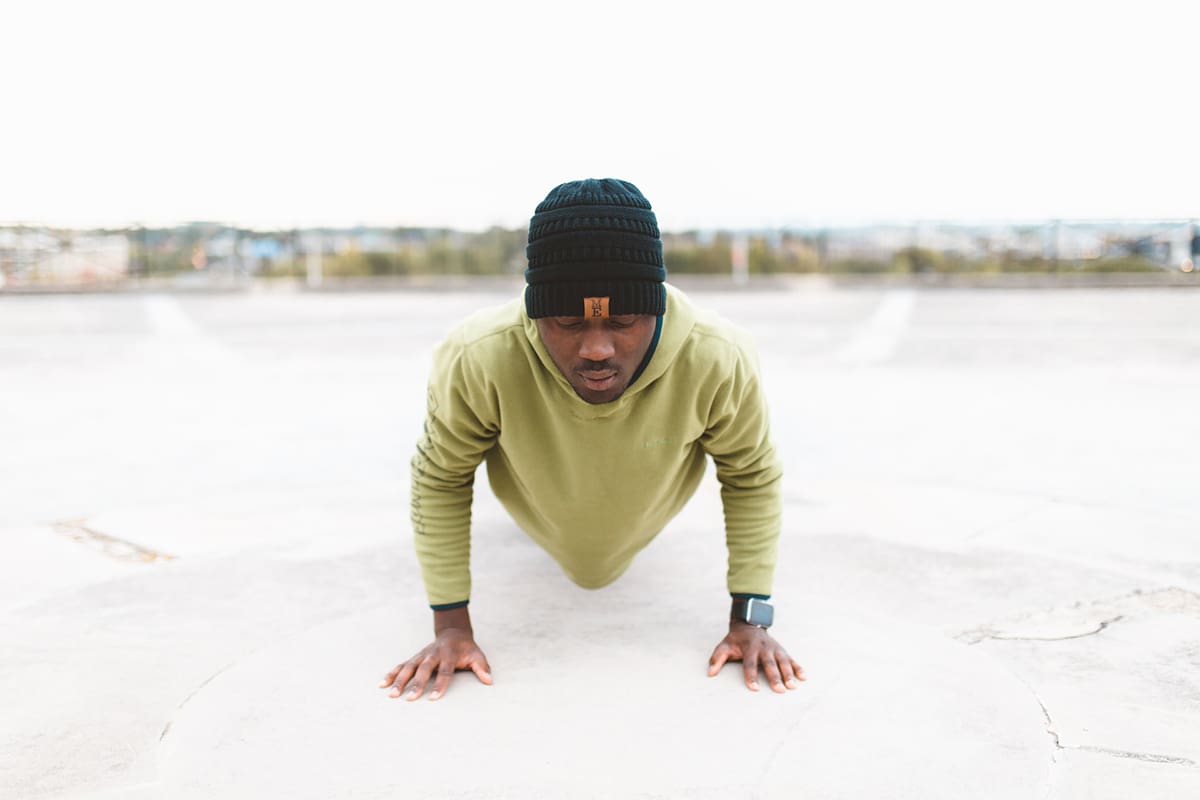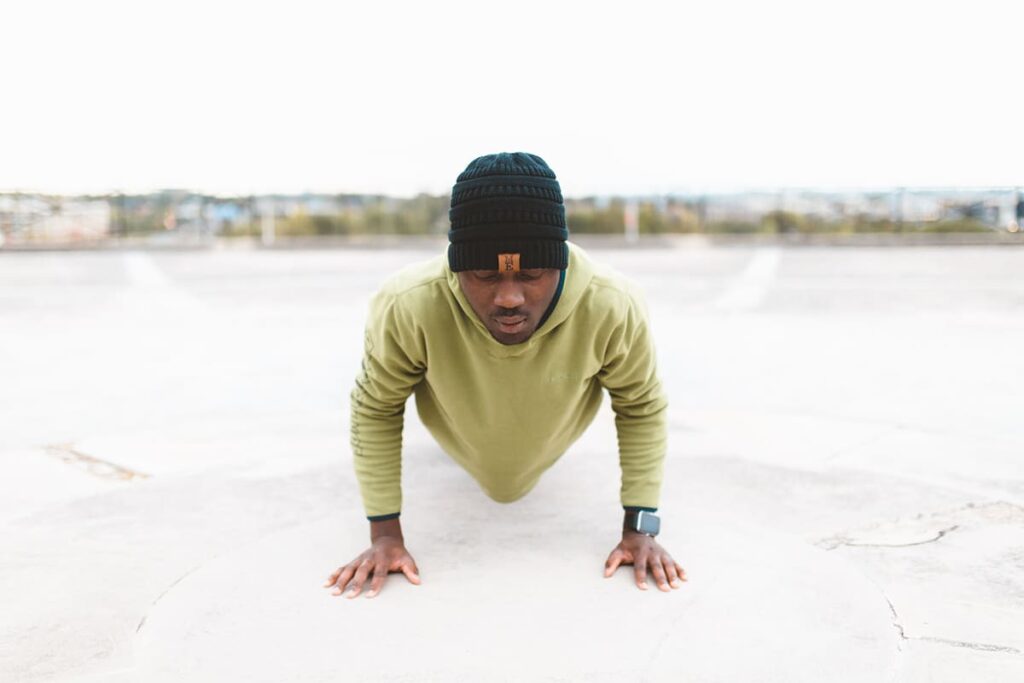 MURPH
1 mile run
100 pull ups
200 Push ups
300 Squats
1 mile run
CHELSEA
30 min EMOM
5 Pull-ups
10 Push-ups
15 Squats
MARY
20 min AMRAP
5 Handstand push-ups
10 1-legged (pistol) squats
15 Pull-ups
TABATA SOMETHING ELSE
Each tabata workout takes 4 minutes to complete. This involves 8 sets of 20 seconds of work followed by 10 seconds of rest. They are deceptively crushing.
Work out hard for 20 seconds
Rest for 10 seconds
Complete 8 rounds
Complete all 32 intervals:
Tabata Pull-up
Tabata Push-up
Tabata Sit-up
Tabata Air-Squat
CLIMBING SPRINTS
10 rounds for time of:
1 legless rope climb
60m sprint
BODYWEIGHT WORKOUTS IN LESS THAN 10 MINUTES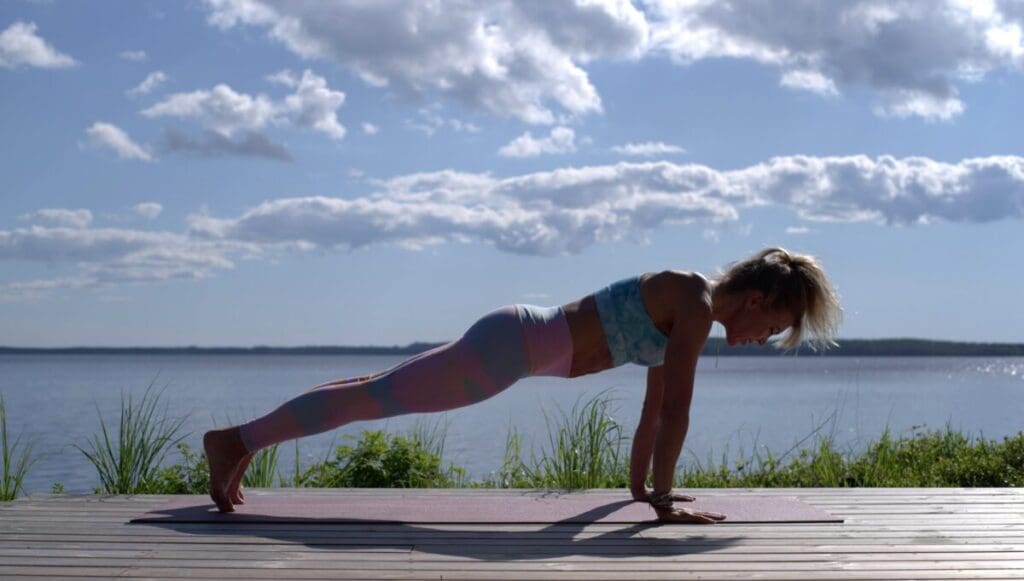 1. BW WORKOUT
For time 21-15-9 rounds of:
2. TABATA DOUBLE WORKOUT
Choose two bodyweight exercises then complete a short 4 minute Tabata workout for each one.
Push up – 4 min tabata workout
1 min rest
Pull up – 4 min tabata workout
Total time to complete the tabata double workout: 9 mins
3. LEG DESTROYER
10 min AMRAP
10 alternating lunges
15 Squats
20 Box jumps
4. BURPEE HELL
7 min AMRAP
Check out the top calisthenics workouts next.