In an incredible show of strength Guilherme Malheiros secured his third CrossFit Games event win taking the top spot during Individual Event 12, a 1-Rep-Max Snatch.
With flawless technique, Malheiros was the only athlete in the men's field to lift 305 lb.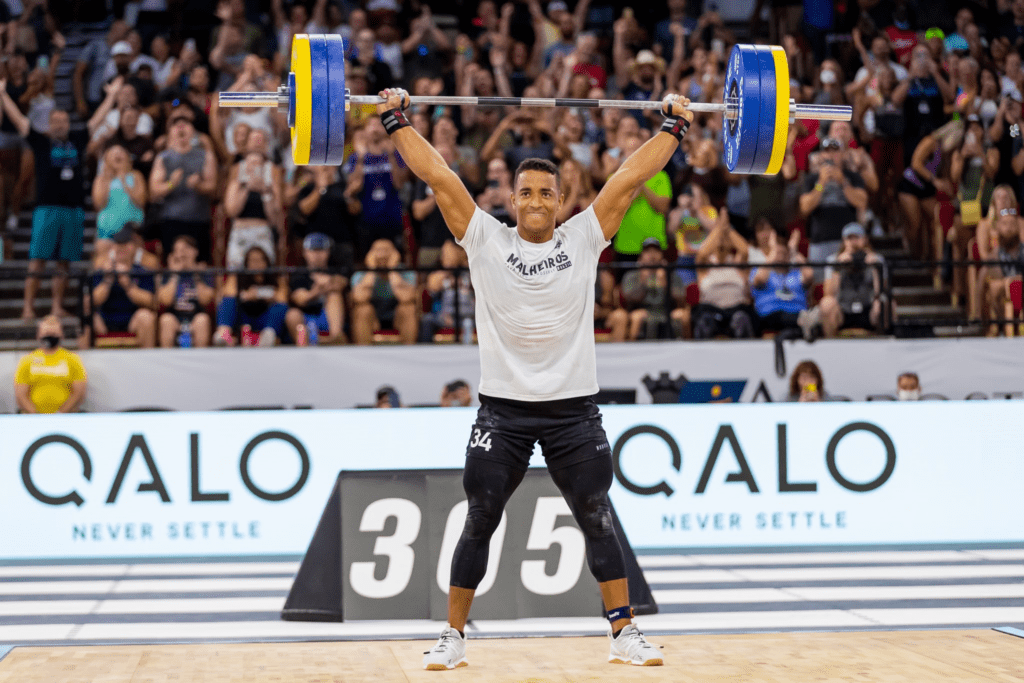 After nine rounds of increasingly heavier lifts, the 1-rep-max snatch came down to Royce Dunne and Guilherme Malheiros. Dunne went first and attempted a weight three pounds over his max, missing his three attempts.
The pressure was on for Malheiros, who amped the crowd before taking to the lifting platform. His winning snatch was flawless, and the Brazilian athlete held on to the bar overhead in celebration, ensuring everyone saw his incredible lift.
How to Watch the 2021 CrossFit Games: Livestream, Times, Dates and Full Details from your Time Zone
Watch Guilherme Malheiros Hit a 305 lb Snatch
This is the Brazilian's third event win at the 2021 CrossFit Games and it's safe to say he has won over the crowd with his smiles and post-event interviews.
Event 12 was electrifying to watch, and Malheiros' lift bumped him up the leaderboard to 6th place.
The CrossFit Games continue today, with top athletes tacking another three events before the Fittest on Earth are crowned.
Catch up on the whole day of competition at the CrossFit Games
2021 CrossFit Games Individual Day 3 Recap – One Last Breath