With only two Events left on the last and final day of the Games we have a closer look at the Leaderboard.
It was shaken in the Woman Division as Sam Briggs dominated the last Events.
Coming from Place 13 after Day 1 the British Engine pulled herself up to 3rd position.
But on top of the pack still sits Anna Tobias with over 150 points ahead of Briggs and almost 120 to 2nd placed Helena Falk.
Swedish Helena Falk is a Games Veteran, 2015 and 2016 she competed with CrossFit Solid in the Team Division, 2017 she finished 8th in the individual Master Class.
https://www.instagram.com/p/Bl3xq3InOUZ/?hl=de&taken-by=helena.falk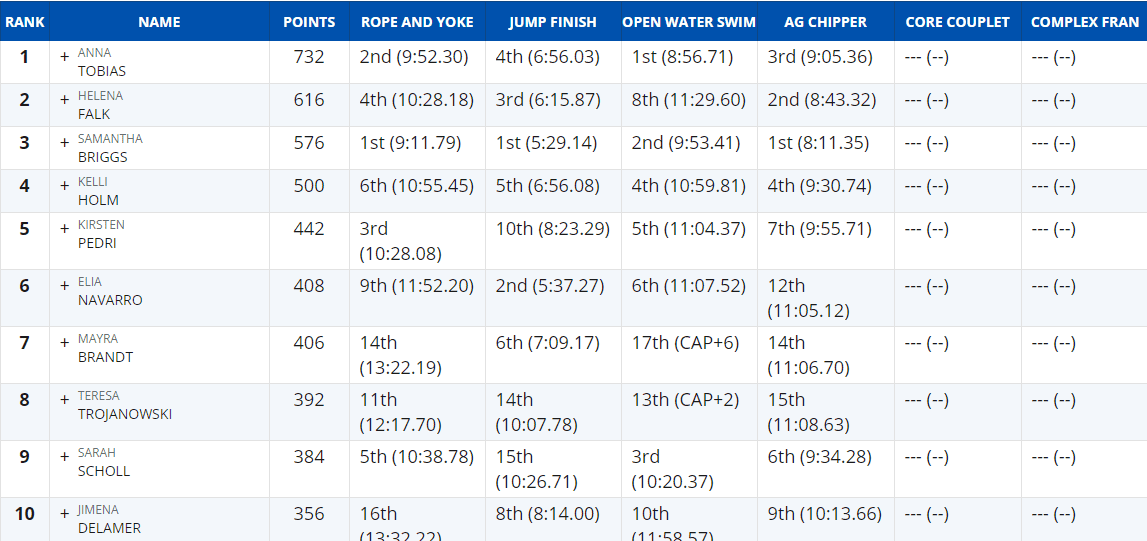 A similar domination happens in the Men Division where Kyle Kasperbauer sits on 1st position with a comfortable lead of almost 100 points ahead of second placed Alexandre Jolivet.
With two Events remaining we will see if the Leaderboard will turn once again.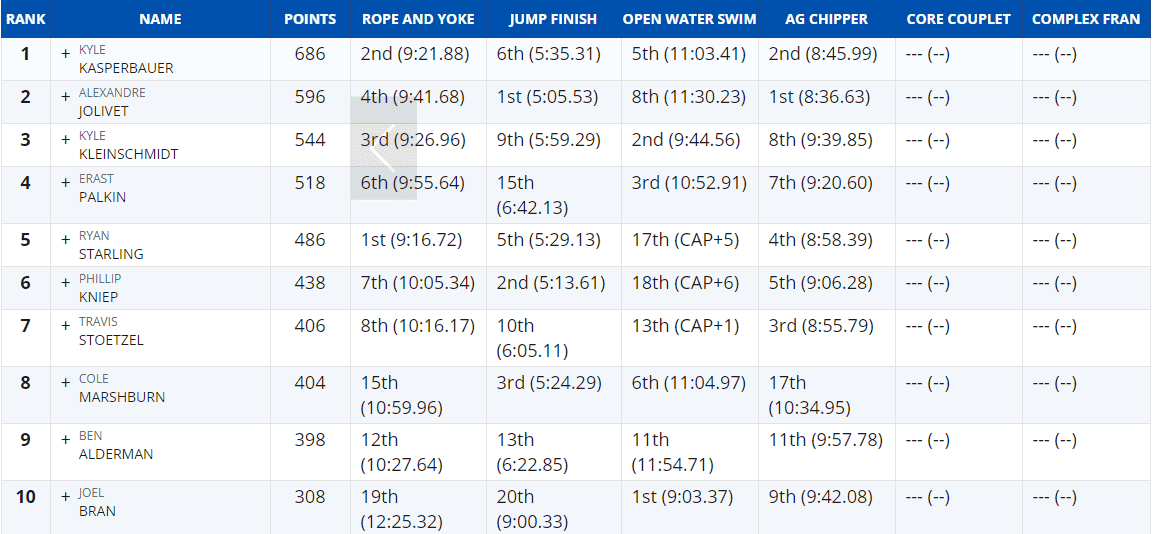 Kyle Kasperbauer
Competed at the Games in both Team and Individual divisions and took third overall at the 2013 Reebok CrossFit Games, behind Rich Froning and Matt Chan.
Currently one of four male athletes to have been to The Games six years in a row
Born and raised in central Nebraska and earned his B.S. in Exercise Physiology (2006) and M.S. in Sports Medicine Athletic Training (2010)
Was also a two-time Div. II All-American running back and team captain for the Mavs football team
https://www.instagram.com/p/Bk34vSsAKxZ/?utm_source=ig_web_copy_link
Alexandre Jolivet
Active Soldier
Practicing CrossFit for 5 years
Already participated 3 times in the Regional CrossFit Games, twice as an individual and once in a team.
A former professional Rugby player and, later on,  joined the Bobsleigh France Team as a pusher, a sports commitment that lasted 7 years.
https://www.instagram.com/p/BkvJgcChHIz/?taken-by=jolivet.alexandre