Compression technology makes you a more effective Crossfit athlete, and when you're pushing your body with the ferocious intensity that Crossfit is famous for, you need to be performing at the peak of your ability. Also, it's nearly Christmas, and having another great set of presents to use in the Box won't hurt.
There are two equal first prize packages worth €330, here's what you win:
Ultralight Shirt Short Sleeve
Ultralight Shirt Sleeveless
Run Shorts 2.0
Short Socks
Run Socks 2.0
Calf Sleeves
Recovery Socks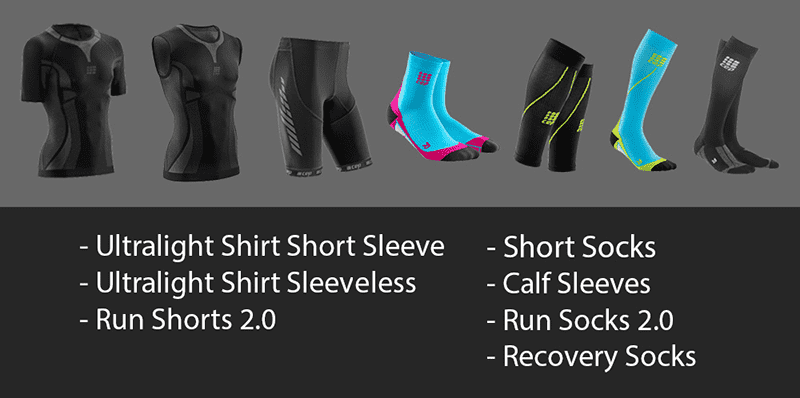 Time to power your workouts and optimise your recovery periods, enter the giveaway here.
About CEP
CEP stands for maximum quality and performance-enhancing benefits in functional sportswear.
Behind CEP stands medi, the German High-tech manufacturer of medical products with more than 60 years of experience.  The products meet the highest quality standards and are made in Germany. Thanks to the proven medi compression, the innovative products boost your power during sports and let you regenerate faster afterwards. CEP meets the ambitious needs of athletes in all sports.