5 THREE WISE MEN
Three AMRAPs in 16 minutes
AMRAP in 4 minutes
5 Hang Squat Snatches (135/95 lb)
10 Bar-Facing Burpees
Rest 2 minutes
Then, AMRAP in 4 minutes
10 Power Cleans (135/95 lb)
20 Pull-Ups
Rest 2 minutes
Then, AMRAP in 4 minutes
15 Box Jump-Overs (24/20 in)
30 Wall Ball Shots (20/14 lb)
Complete all three parts of the workout ("Jeremy Wise," "Ben Wise," and "Beau Wise") with a running clock, including the 2 minutes between each.
Score is the cumulative total number of reps completed for all three parts of the workout.
Scaling
Rx weights are shown above
The "Scaled" version uses a 95/65 lb barbell
The "Elite" version uses a 185/135 lb barbell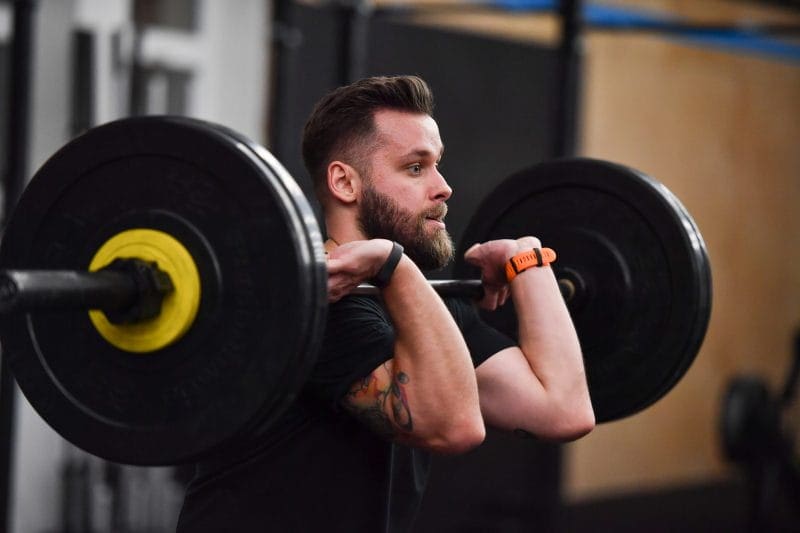 6 ASGARD STRENGTH
AMRAP in 19 minutes
From 0:00-8:00, EMOM of:
2 Asgard Complexes (2×20/16 kg)*
Rest 3 minutes
From 11:00-19:00, AMRAP of:
Asgard Complexes (2×20/16 kg)*
*1 Asgard Kettlebell Complex consists of: 1 Dead Curl, 1 Strict Press, 1 Bent Over Row, 1 Left Renegade Row, 1 Right Renegade Row, and 1 Deadlift
Every minute on the minute perform two repetitions of the Asgard strength complex and rest for the remainder of the minute, start again on the next minute, and so on. Three minutes rest, then perform the Asgard strength complex for as many reps as possible.
Scoring
Every two reps of the complex competed within the minute for task 1 counts as 1 point add the total of complex reps from task 2.
Scaling
For Beginners, work with one kettlebell. Replace the renegade rows with a row and scale the weight to 12/8 kg.