These superb athletes are all changing preconceptions of what the human body is capable of. From athletes that demonstrate exceptional consistency at the top level within the sport of fitness, through to multiple CrossFit Games champions that also balance family and working life, these athletes are true heroes and deserve more respect and recognition for their hard work!
Masters Athletes To Watch
Here are 19 of the hundreds of Masters athletes killing it on the competition floor year after year.
1. Becca Voigt Miller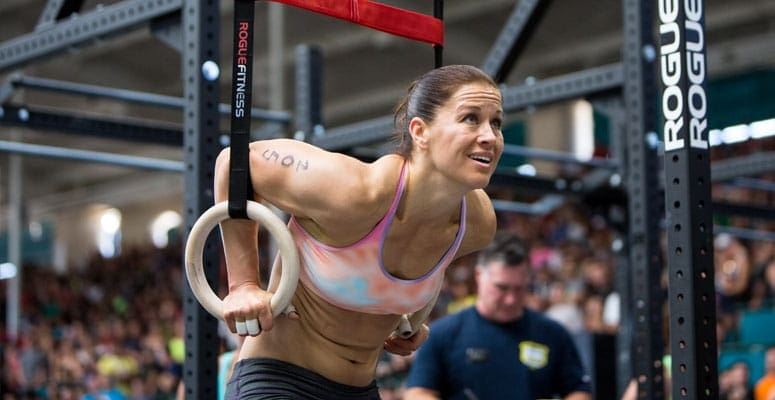 Arguably the most consistent athlete the CrossFit Games has seen, Rebecca Voigt has competed in every CrossFit Games since 2008, giving her the all-time record for most consecutive individual CrossFit Games appearances.
Not only has she competed in nine consecutive CrossFit Games, she has consistently finished in the top half of the field, taking third in 2011 and collecting five top-11 finishes across her career.
Celebrated for her perseverance and positive spirit, Voigt was awarded the Spirit of the Games Award in 2014. A former collegiate basketball player, she owns CrossFit Training Yard in Toluca Lake, California, and at 35 was the oldest—and at five-foot-nine, tallest—individual female to compete in the 2016 Reebok CrossFit Games.