The trailer for the 2020 CrossFit Games documentary has been released. The feature-length documentary is titled 'Resurgence' and the three-minute trailer is packed with behind the scenes, interviews and the uniqueness of the CrossFit Games during a global pandemic.
Synopsis: To be called the 'Fittest on Earth', one would have to be capable of conquering a number of both physical and mental challenges.  In the year of 2020, those challenges were plentiful. Resurgence captures all the drama as the organization of CrossFit pivots to pull off an in-person event amidst a world pandemic, developing a new competition format to narrow a large field of athletes to only 5 men and 5 women. These athletes descend on a small ranch in California to take on whatever challenges are necessary to be crowned the Fittest on Earth.
The movie, made by the Buttery Bros in conjunction with CrossFit LLC, will be available to stream on Apple and iTunes on July 20, a week before this year's CrossFit Games starts.
Resurgence is available to pre-order globally on iTunes now.
Watch the Official 2020 CrossFit Games Documentary Trailer
The 2020 CrossFit Games season was chaotic, to say the least. COVID-19 hit the world, gyms closed around the globe and CrossFit Inc. considered cancelling the Games altogether.
"Saving the Games and saving the athletes was not the priority, right? It's like saving CrossFit," Dave Castro says in the trailer.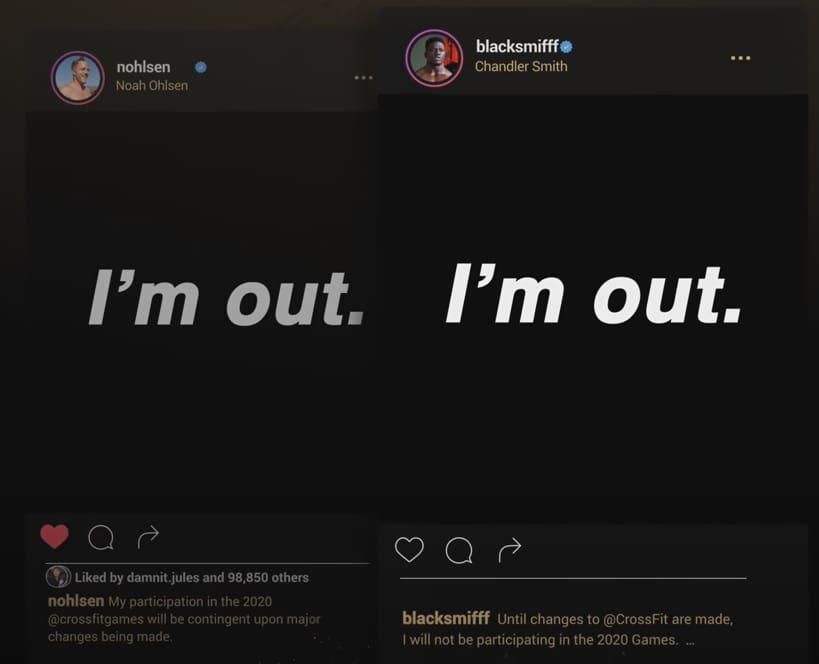 Castro refers not only to the pandemic closing down gyms, but also the social media posts from top athletes announcing they would boycott the Games unless change was seen within CrossFit Inc. and its high-rank officials themselves.
Last year CrossFit had to reschedule the start date of the Games thrice, turned the event into a private tournament, and Mat Fraser and Tia-Clair Toomey-Orr won the ultimate Test of Fitness and wrote history in the sport.