There are 40 men and 40 women who will be competing this year in Madison for the title of Fittest on Earth. Of those, 20 are there for the first time as elite individuals. Check out below a little bit more about each of those athletes.
BOXROX previously made a full list of all individual athletes going to the 2023 CrossFit Games following the end of Semifinals.
Some athletes are very familiar to the public, such as 2x Fittest on Earth and current champion Justin Medeiros, or 12x Games athlete Annie Thorisdottir. But what about those who are competing for the title for the first time in their career in the individual category?
We decided to shine a light on those soon-to-be elite athletes.
*Note: some of these athletes have been to the CrossFit Games, but not as an individual athlete. Those who made it to the Games as a teenager or in a team, but never as an individual in the main division, are considered newcomers as well. This information was taken from CrossFit's official platform.
There are a total of 10 men and 9 women who are newcomers to the CrossFit Games. See them below.
Men
1. Jelle Hoste
Jelle Hoste has been crowned the fittest man in Belgium since 2017, but has never managed to get to the Semifinals until this year. And he took his first chance.
He set a world record in test 5 and won the first and last test of the European Semifinals.
2. Michal Wesolowski
This was also the first time in his CrossFit career that Michal Wesolowski managed to get through to the Semifinals and finished 10th in Europe this year.
The 30-year-old Polish athlete began doing the CrossFit Open in 2020.
3. Fabian Beneito
The Spanish athlete almost retired last year, but then ended up winning the Dubai Fitness Championship and continued his trajectory.
This was his 3rd time going to the Semifinals. The past two years, he went to the Last-Chance Qualifier round but never made it past that. This year, he (literally) snatched the last Games-qualifying spot in Europe.
4. Jake Douglas
At 32 years old, Australian athlete Jake Douglas has participated in the Open since 2015. Last year was the first time he made it to Semifinals, only to finish 2 spots below the qualifying cut.
This year, he finished on the podium with 2 event wins.
5. Morteza Sedaghat*
He is the fittest man in Iran since 2020 when he began taking part in the Open. After 3 Semifinals and one Last-Chance Qualifier, he finally is ready to make his debut at the CrossFit Games.
Sedaghat finished 2nd at the Asia CrossFit Semifinals, 13 points above the cut line.
UPDATE: Morteza Sedaghat will no longer compete after not securing a Visa to travel to the United States. Ant Haynes is taking his place.
6. Luke Parker
The North America East Semifinal was packed with big names, but it was also the tournament which brought the most newcomers in the men's division: 3 in total (see the next two below).
Luke Parker has been to the CrossFit Games last year, but he was part of CrossFit Mayhem Independence, the team that finished 5th overall. This is his first time competing individually in Madison.
7. Jack Farlow
Jack Farlow has been to the Games as a teen in 2019, in the 16-17 division, where he finished 6th overall.
Since then, he managed to go to 3 Semifinals, but this year he turned heads while lifting an impressive 300-pound barbell in workout 4 to finish 2nd in the event.
Farlow will be joining his girlfriend, the explosive Emma Lawson who will be making her 2nd individual Games appearance.
8. James Sprague
Last year, James Sprague missed going to the CrossFit Games by 1 point. This time, he finished 2 spots above the cut line and will be making his Games debut in 2023.
9. Kaique Cerveny
Both Brazilians who outperformed Guilherme Malheiros this year at Copa Sur are newcomers.
Last year, Cerveny had to withdraw from Semifinals due to an injury, but took the rest of the year to prepare for this moment and it paid off.
The 25-year-old Brazilian has been to the Semifinals for the last three years, and this time he took the top spot at the podium.
10. Kalyan Souza
At only 22 years old, Kalyan has managed to get to the Games after three years competing professionally. He won two events at Copa Sur, including the last one that cemented his invitation to Madison.
Women
1. Manon Angonese
Manon Angonese is one of those athletes who are incredibly famous in her country, but was still struggling to get the attention of the media internationally.
From Belgium, the 30-year-old has been taking part in the CrossFit Open since 2016 and got to Semifinals for the second time in a row. Her 7th place overall guaranteed her first time going to the Games in her career.
2. Ella Wunger
Ella Wunger got 3rd place at the last event in the European Semifinals, which got her through to her first CrossFit Games ever.
This was the third time the Swedish athlete competed in the Semifinals.
3. Rebecka Vitesson
Also from Sweden, Rebecka Vitesson edged out Ella Wunger at the last event to finish 2nd and punch her ticket to Madison.
Although she has been in the Sport since 2016, this was only her second time making it to the Semifinals.
4. Olivia Kerstetter
Kerstetter is one of the most famous names who are going to the Games for the first time. Why is that? Not only was she trained by CrossFit legend Jacob Heppner until recently, but she was crowned Fittest Teen on Earth the past two years when she was 15 and 16 years old.
Yes, this year, although she qualified to go to the Games one last time as a teenager, she decided to take a chance at the elite individual and finished 7th in the North America West Semifinal ahead of names like Dani Speegle and Lauren Fisher.
5. Abigail Domit
Three years into CrossFit and this 25-year-old athlete from the United States is already making her first appearance at the Games.
Abigail started in 2021 in a team, but didn't pass the Semifinals. Last year, competing for the first time individually, she finished 16th at the Syndicate Crown. This time around, she finished 8th and well above the cutting line.
6. Emily de Rooy
With 2 event wins, Emily de Rooy managed to edge out some athletes who were expected to make a Games appearance this year such as Katelin Van Zyl and Madeline Sturt.
This was De Rooy's 2nd Semifinal competition.
7. Shelby Neal
Shelby Neal started CrossFit really young. She is only 23, but began competing back in 2015 when she was 15 years old.
This year was her third time reaching the Semifinals as an individual athlete. She made it to the Games as a teen in 2016 and 2017 where she finished 8th and 6th, respectively.
8. Caroline Stanley
Another American athlete who began at a young age (17 years old), but now, six years later, she is finally going to the CrossFit Games.
Last year at the Granite Games, Stanley finished 9th, but only the top 5 athletes would move on to the next stage. This time, with 11 invitations on the line, she finished 12 points above the cutline to punch her way to Madison.
9. Alexia Williams
At Copa Sur, with only 2 invitations to be handled, the stakes were high and it all came down to the last event. Alexia Williams won the workout and finished 2nd overall to grab the last Games-qualifying spot on the weekend.
From Argentina, Williams began doing CrossFit in 2021 where she got to the Semifinals straight away. Last year, she also made it to Semifinals, but fell short of the cutline.
10. Kelly Baker
Kelly Baker has been to the Games twice before (2016 and 2022) but always as part of a team. This time, she finished 10th at the North America West Semifinal and got her deserved first shot at the elite individuals.
Notable Names Not Going to the CrossFit Games
In the list below are names of CrossFit athletes who were bound to the Semifinals and either dropped out during the competition, days before, or couldn't make the cut at the end of the weekend. These athletes have previous Games experience and were thought to be amongst the people going to Madison this year.
We are not considering those who pulled out substantially before the Semifinals (such as Tia-Clair Toomey), or those who got injured and were not able to compete well in advance (like Ricky Garard).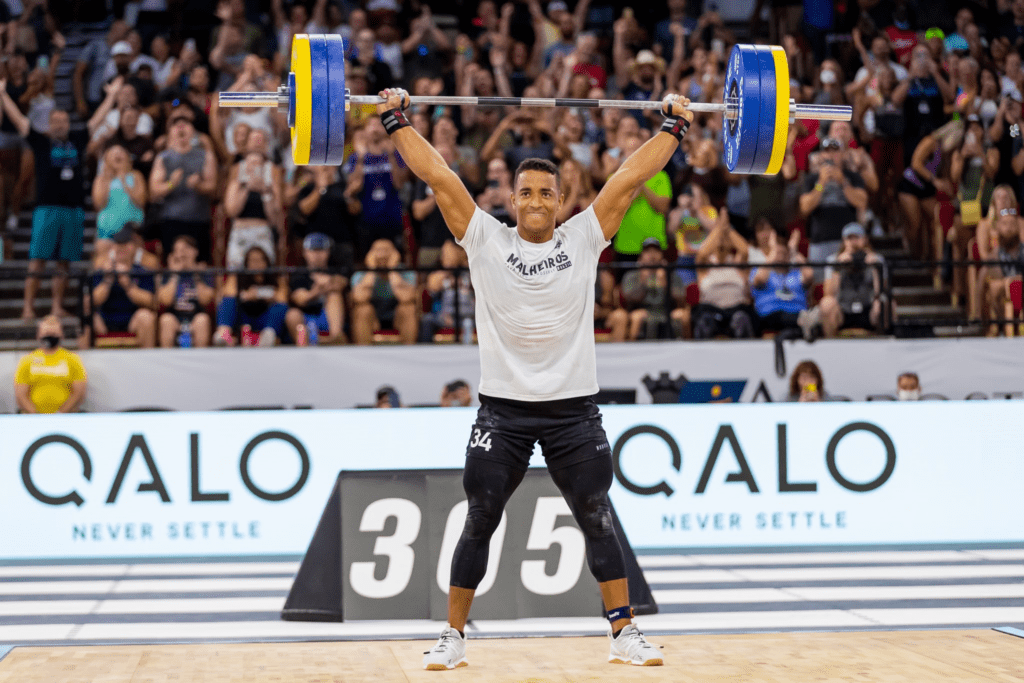 Men
Guilherme Malheiros
Reggie Fasa
Luka Dukic
Giorgos Karavis
Saxon Panchik
Alexandre Caron
Kealan Henry
Tyler Christophel
James Newbury
Women
Sara Sigmundsdottir
Brooke Wells
Anikha Greer
Carolyne Prevost
Jacqueline Dahlstrom
Thuridur Erla Helgadottir
Dani Speegle
Lauren Fisher
Sydney Michalyshen
Rebecca Fuselier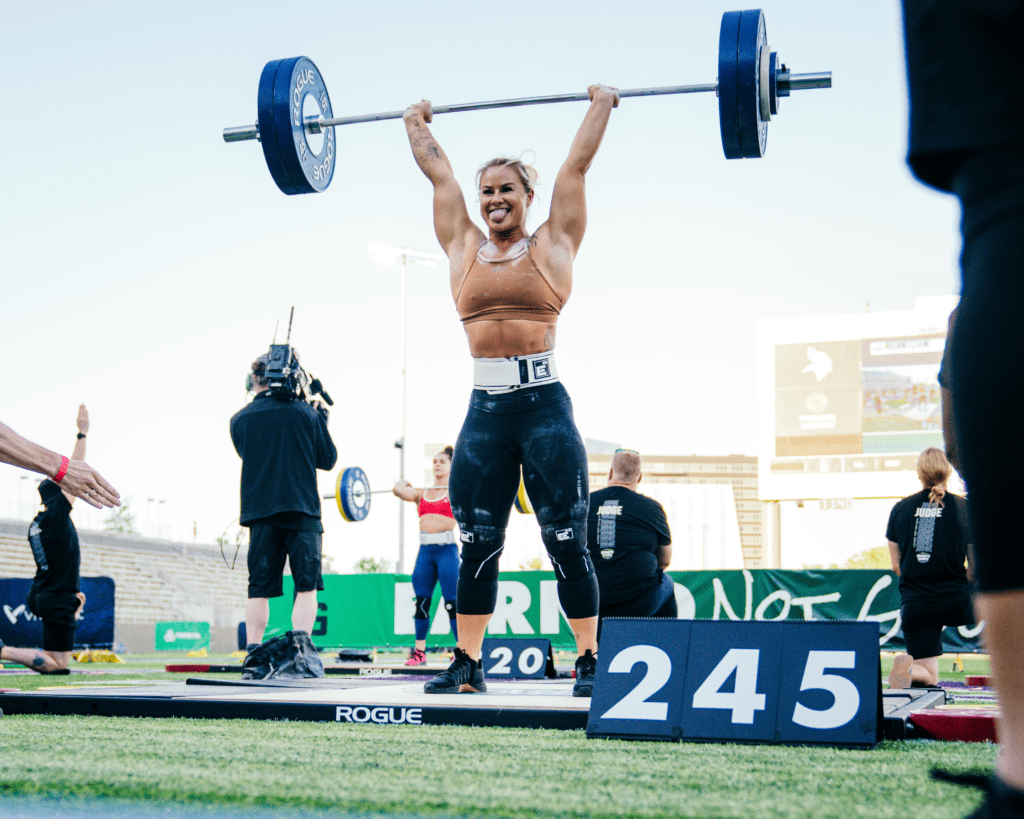 CrossFit Games
All Semifinals have finished and we now know which individuals are competing in Madison for the title of Fittest on Earth.
When: August 1-6
Where: Madison, Wisconsin (USA)
Athletes from all age groups (teens, masters) and adaptive athletes will be joining the teams and individual athletes who received an invitation to compete in Madison this summer.
You can check out the overall schedule of events for the 2023 CrossFit Games here.