The CrossFit Games cuts will make a return for 2021 and the field of 40 individual athletes will ultimately be reduced to 20.
Dave Castro made the announcement on Sunday, two days before the start of the competition.
How to Watch the 2021 CrossFit Games: BEST LIVESTREAM, Times, Dates and Full Details from your Time Zone
CrossFit Games cuts for individual athletes
The cuts for individual athletes at the CrossFit Games will look as follows:
Wednesday: all 40 athletes compete
Friday: all 40 athletes compete
Saturday: field is cut to 30 athletes to start the day, after one event the field will be further cut to 20 athletes
Sunday: 20 athletes compete
The individual competition will take a break for Thursday, when the Team competition gets started and Adaptive, Teen and Masters athletes are crowned.
"The cuts have nothing to do with screwing over athletes," said Dave Castro, General Manager of Sport, in a follow-up interview. He explained the cuts allow him for more flexibility and creativity that would be impossible to implement with a bigger field due to time and equipment constraints.
He also pointed out that cuts would only be made after 9 events, so the whole field gets to compete throughout the first two entire days, and only then a quarter of the athletes get cut.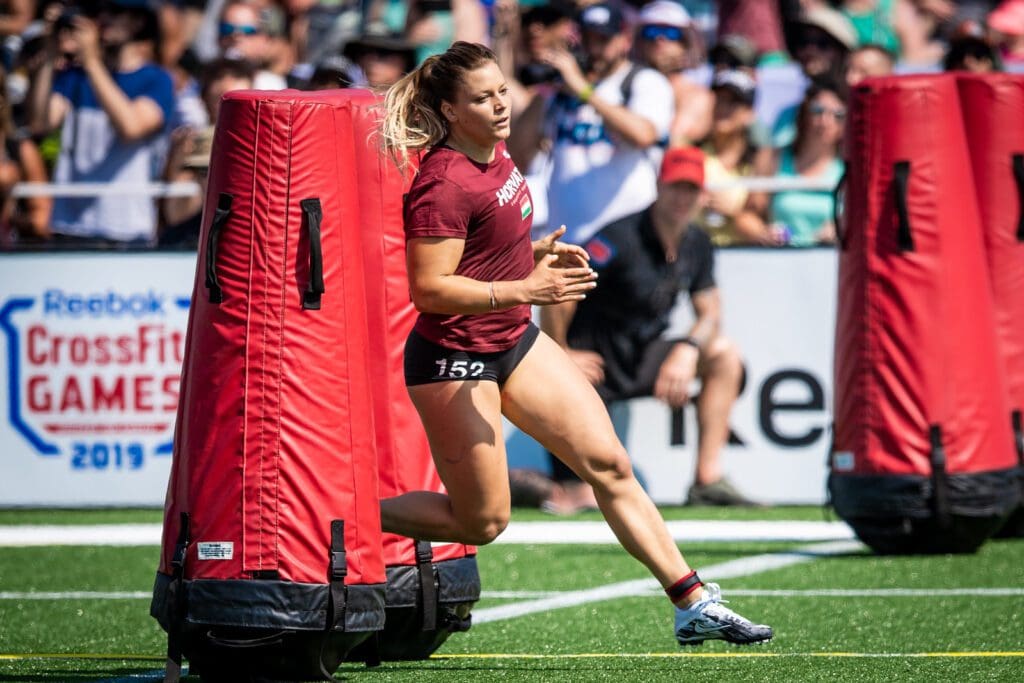 "There's a point where you're no longer there to contend, there's a point where you're no longer there to make an impact on the top," Castro continued. "At that point it is entirely participatory and at that point you're just being drug along […] but I've always been an advocate of cuts."
The CrossFit Games cuts for individuals will be stopped when the field is halved to 20 athletes after 10 events.
There are 15 workouts scheduled for individual athletes this year, a few of them have already been revealed.
CrossFit Games cuts for teams
CrossFit Games cuts for teams were also announced yesterday; with the field going from 38 teams down to 10 on the final day.
The cuts for teams at the CrossFit Games will look as follows:
Thursday: all 38 teams compete
Friday: all 38 teams compete
Saturday: day starts with 30 teams, the field is then cut to 20 teams
Sunday: day start with 20 teams, the field is then cut to 10 teams
The team competition begins on Thursday, July 29, and will go on through to Sunday, August 1.
The first three team events have been partially announced.
CrossFit Games cuts were also announced for Age Group athletes, who will see their field go from 20 athletes at the start of competition to 10 athletes for the final events. No cuts will be made to the Adaptive divisions.
Update: find out which athletes have got cut:
2021 CrossFit Games
The CrossFit Games are "the ultimate proving grounds for the Fittest Man and Fittest Woman on Earth™ and are world-renowned as the definitive test of fitness."
The 2021 CrossFit Games kick off on Tuesday, July 27 and run through to August 1.
40 men, 40 women and 38 teams will compete for a chance to be crowned the Fittest on Earth. Also competing for the title will be Teen athletes, the biggest number of Masters divisions and, for the first time, Adaptive athletes.
There's an official prize purse of US $2.5 million on the line for top performers.
The Games began in 2007 in Aromas, California with the aim to find a competition to "objectively measure fitness."
Throughout the CrossFit Games, the best athletes around the world are tested in a wide variety of events – many unannounced – with a big array of movements, equipment, and time domains.