#GamesBound. That is what 40 men and 40 women were able to hashtag on their Instagram profiles these past few weeks after the CrossFit Semifinals ended. Below is a full list of all athletes going to compete in Madison for the title of Fittest on Earth.
CrossFit Semifinals were the last step before reaching the Finals, commonly known as the CrossFit Games. After 7 workouts, three weekends, on 6 continents on 7 different occasions, we now know which athletes are going to compete in Madison on August 1-6.
Full List of Athletes Invited to the CrossFit Games
Below is a list of all athletes who are #GamesBound in 2023 following the events from all CrossFit Semifinals.
* In asteriscus are athletes who are going to the Games for the first time as an individual (teens and teams don't count in this instance) according to their official CrossFit profile.
There are a higher number of athletes in this list due to some of them not being able to compete, but were invited at first such as Jason Smith and Morteza Sedaghat.
Men
Lazar Dukic
Henrik Haapalainen
Moritz Fiebig
Jelle Hoste*
Jonne Koski
Uldis Upenieks
David Shorunke
Bjorgvin Karl Gudmundsson
Bronislaw Olenkowicz
Michal Wesolowski*
Fabian Beneito*
Jay Crouch
Bayley Martin
Jake Douglas*
Arthur Semenov
Ant Haynes
Pat Vellner
Brent Fikowski
Samuel Kwant
Cole Greashaber
Justin Medeiros
Chandler Smith
Nick Mathew
Colten Mertens
Cole Sager
Jeffrey Adler
Jayson Hopper
Dallin Pepper
Roman Khrennikov
Samuel Cournoyer
Will Moorad
Noah Ohlsen
Luke Parker*
Alex Vigneault
Jack Farlow*
James Sprague*
Spencer Panchik
Kaique Cerveny*
Kalyan Souza*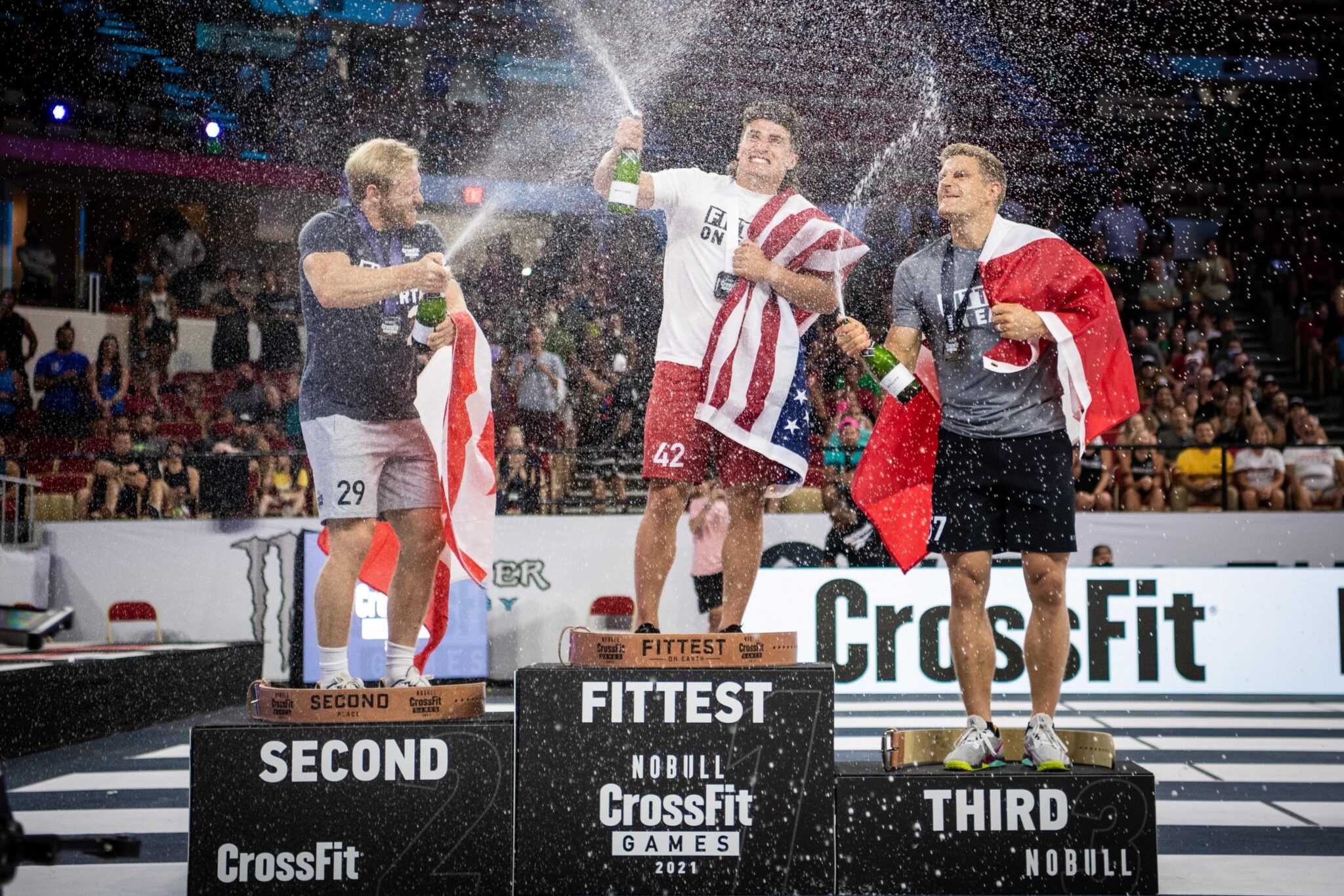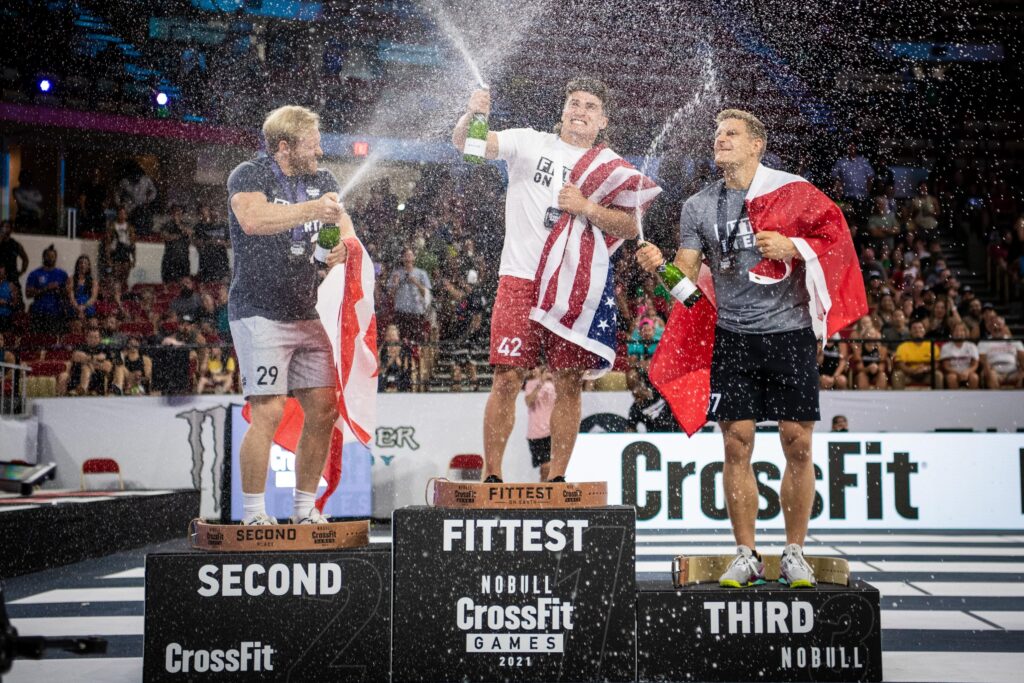 Women
Gabriela Migala
Annie Thorisdottir
Laura Horvath
Emma Tall
Karin Freyova
Matilde Garnes
Manon Angonese*
Ella Wunger*
Elisa Fuliano
Emma McQuaid
Rebecka Vitesson*
Seher Kaya
Shadad Budebs
Alex Gazan
Katrin Davidsdottir
Arielle Loewen
Christine Kolenbrander
Bethany Flores (Previously Shadburne)
Emily Rolfe
Olivia Kerstetter*
Abigail Domit*
Baylee Rayl
Kelly Baker
Ellie Turner
Jamie Simmonds
Emily de Rooy*
Emma Cary
Danielle Brandon
Amanda Barnhart
Emma Lawson
Alexis Raptis
Pauge Powers
Sydney Wells
Feeroozeh Saghafi
Shelby Neal*
Caroline Stanley*
Paige Semenza
Michelle Basnett
Victoria Campos
Alexia Williams*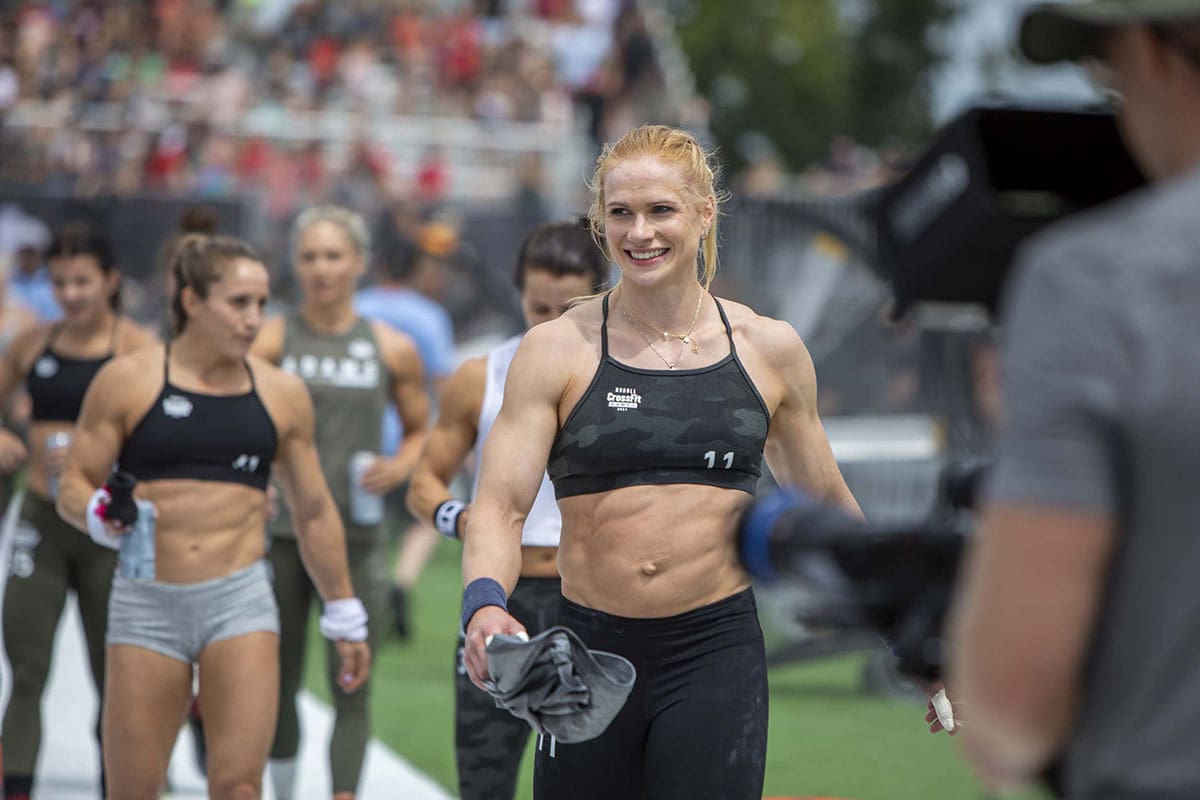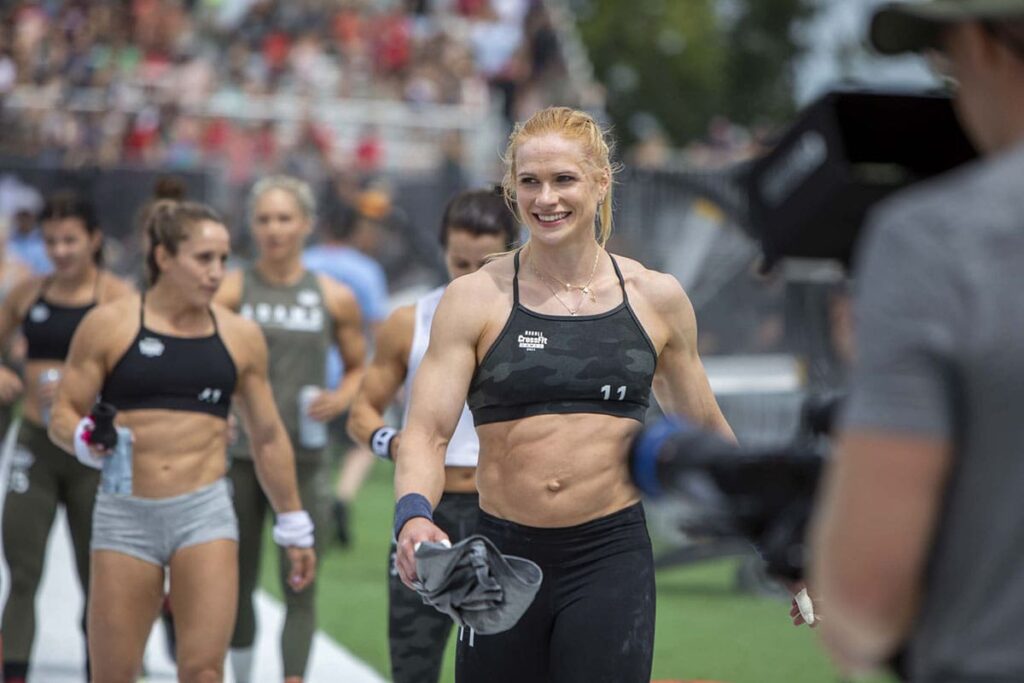 Who Are the Individual Athletes Going to the CrossFit Games for the First Time
Notable Names Not Going to the CrossFit Games
In the list below are names of CrossFit athletes who were bound to the Semifinals and either dropped out during the competition, days before, or couldn't make the cut at the end of the weekend. These athletes have previous Games experience and were thought to be amongst the people going to Madison this year.
We are not considering those who pulled out substantially before the Semifinals (such as Tia-Clair Toomey), or those who got injured and were not able to compete well in advance (like Ricky Garard).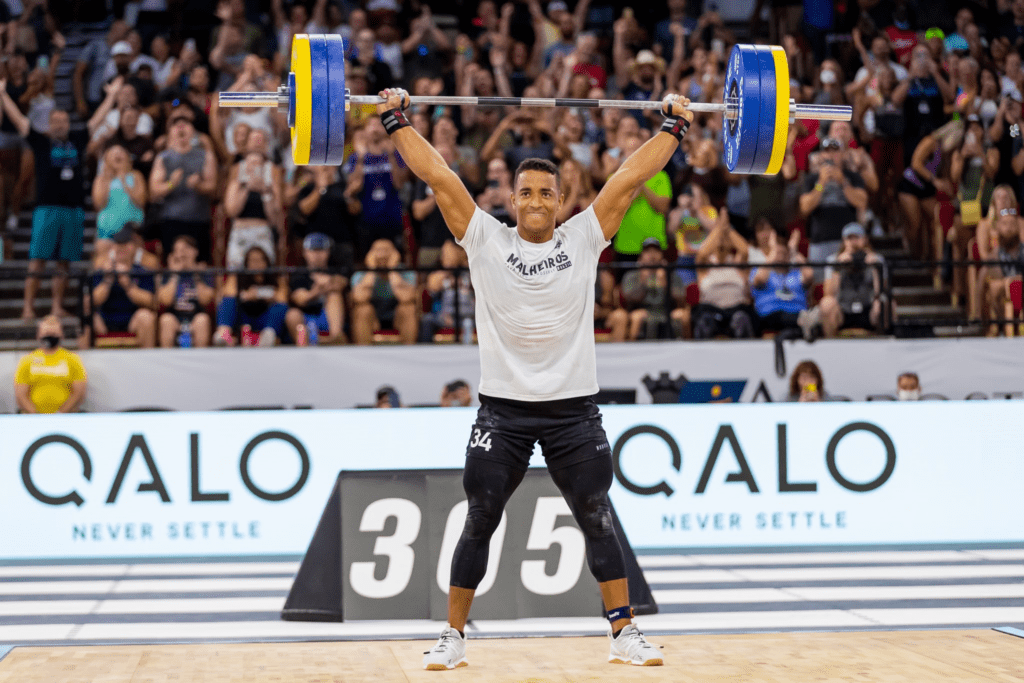 Men
Guilherme Malheiros
Reggie Fasa
Luka Dukic
Giorgos Karavis
Saxon Panchik
Alexandre Caron
Kealan Henry
Tyler Christophel
James Newbury
Women
Sara Sigmundsdottir
Brooke Wells
Anikha Greer
Carolyne Prevost
Jacqueline Dahlstrom
Thuridur Erla Helgadottir
Dani Speegle
Lauren Fisher
Sydney Michalyshen
Rebecca Fuselier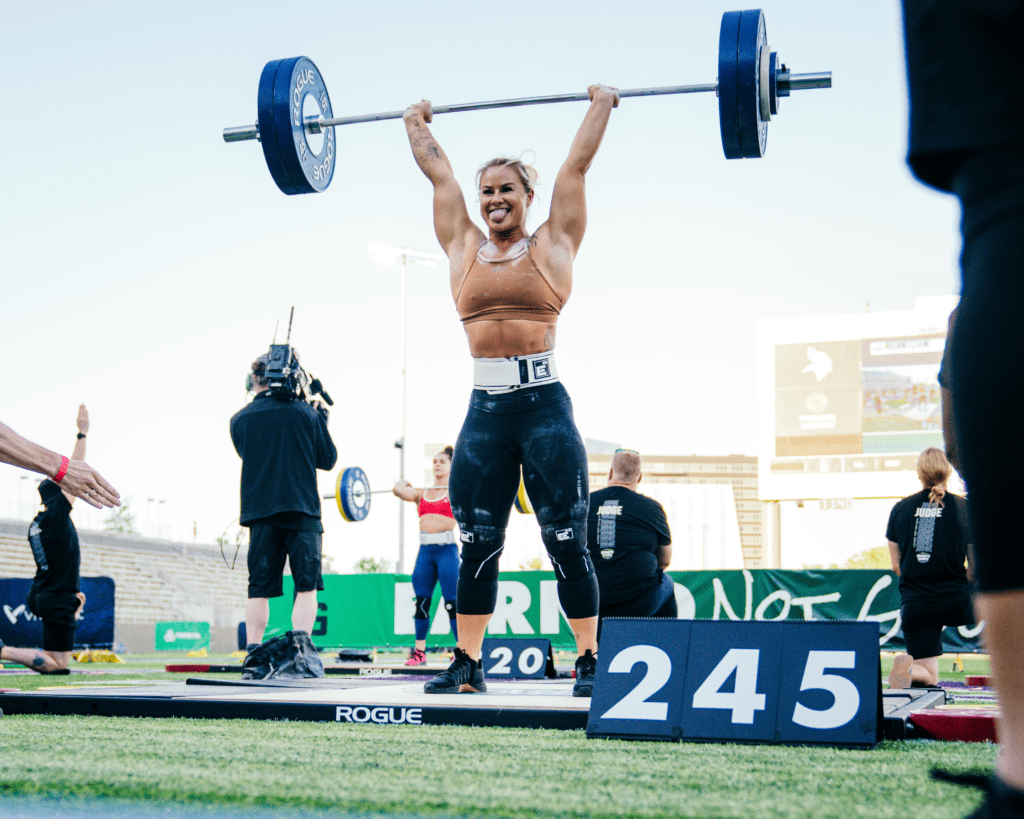 2023 CrossFit Games
The 2023 CrossFit Games is taking shape after all athletes and teams know who is going to compete for the title of Fittest on Earth.
When: August 1-6
Where: Madison, Wisconsin (USA)
Athletes from all age groups (teens, masters) and adaptive athletes will be joining the teams and individual athletes who received an invitation to compete in Madison this summer.
You can check out the overall schedule of events for the 2023 CrossFit Games here.
Workout clues/events revealed so far:
UPDATED: 5 athletes have provided a sample with illegal substances to CrossFit:
CrossFit Introduces 2 Cutting Phases at the Games for Individuals and Teams