So you know the drill, Dave Castro posts a clue and the worldwide CrossFit community tries to guess what Open Workout 18.2 will be. Dave posted the photo of the fire on the left of the image above. Below are a selection of sometimes intelligent, and sometimes hilarious, interpretations to his cryptic message.
This one is my personal favourite so far!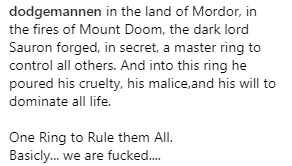 30 Top Guesses for CrossFit Open Workout 18.2 based on Dave Castro's Clue
[ngg_images source="galleries" container_ids="213″ display_type="photocrati-nextgen_basic_imagebrowser" ajax_pagination="0″ order_by="sortorder" order_direction="ASC" returns="included" maximum_entity_count="500″]
What do you think CrossFit Open Workout 18.2 will be? Let us know in the comments section below.