The Open is in less than 100 days from now and if you want to be better than last time, there are some things you can change now. Here is a list of exercises and tips to prepare for the 2022 Open.
These exercises on this list have been chosen strictly because of their high chance of appearing in one of the workouts next year.
BOXROX have searched all workouts released in the past 5 years (including 2021) to know which exercises appear more often and hint you at what can possibly appear in 2022.
Exercises to Prepare for the 2022 Open
What to Expect from The 2022 Open?
2020 and 2021 were unusual years due to the pandemic. Although COVID vaccinations have been easier to get by each passing day and the virus is somewhat declining its lethality, there is still a chance that there will be a partial lockdown in some countries.
As the Open thrives to be inclusive, the pandemic can, once again, influence the exercises that CrossFit will put out in February.
What does that even mean? We could bet on utilising smaller and easy-to-get equipment gear, such as the skipping rope and dumbbells, for example.
Endurance Training – Prepare For the 2022 Open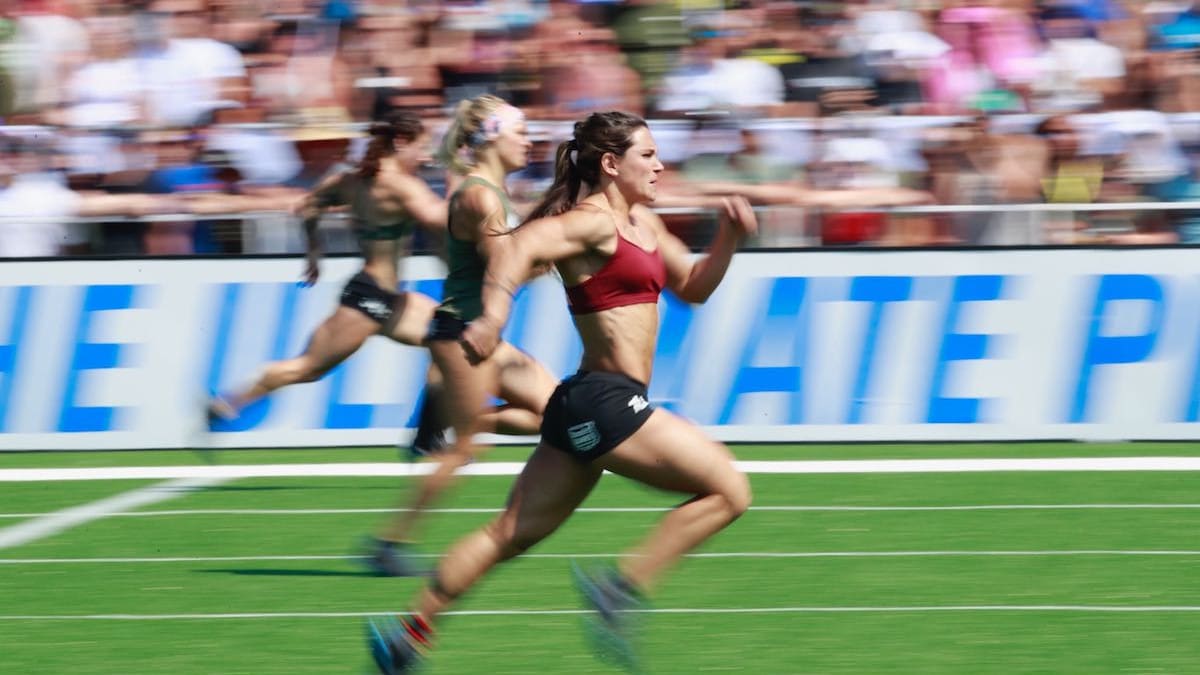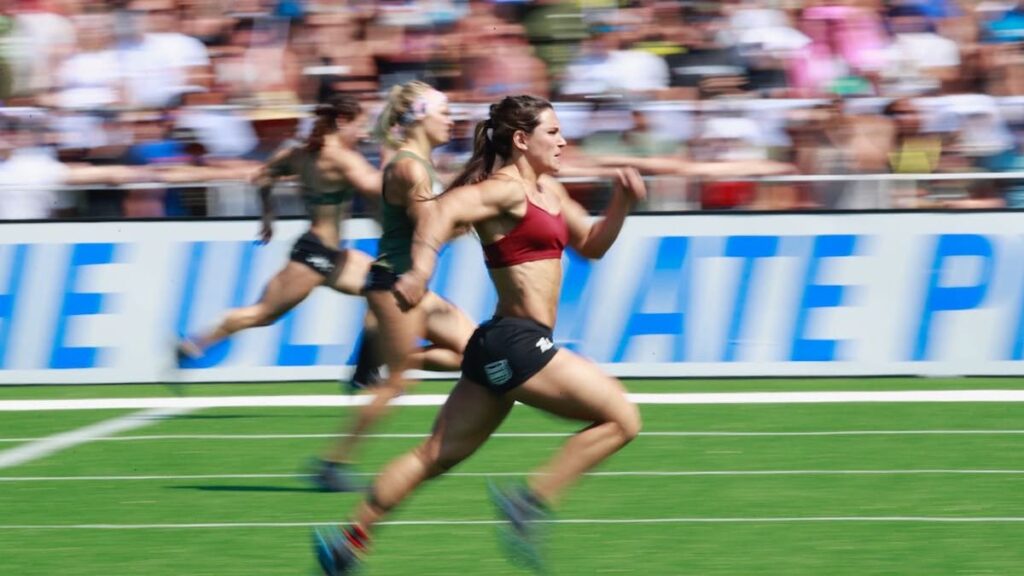 Let's face it, most of the workouts on the Open are going to be "For Time." Not only you need to run against the clock, but you will also need to take smart breaks between sets.
If you improve your endurance, you will break up the workout movements into bigger chunks, which could translate into being faster in the end.
And how exactly do you increase your endurance? One of the best ways is to add running workouts to your normal training routine.
One workout from endurance coach and overall CrossFit expert Chris Hinshaw is:
3 sets: 500m fast run, 200m recovery jog, 100m sprint
No rest between intervals
5 minutes rest between sets
You may also check out these 7 CrossFit Running Workouts if you want to.
Double-Unders – Prepare for the 2022 Open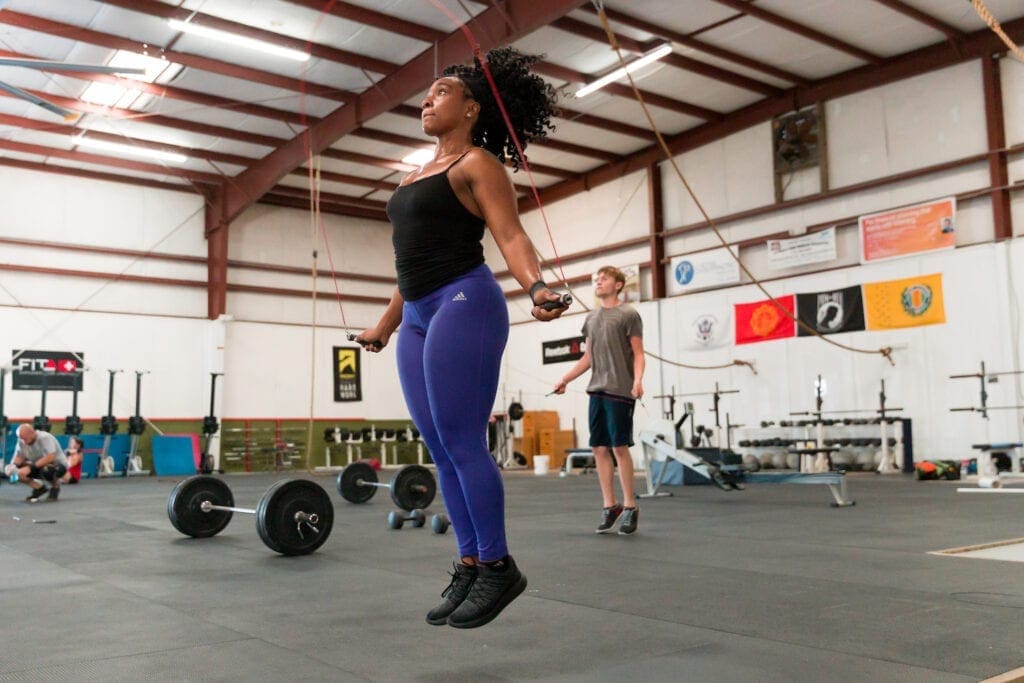 Appeared in which workouts the past 5 Open?
Every year, for the past 5 Open, there were double-unders involved. All you need is a skipping rope and proper technique. It's possible to do it nearly anywhere at any time, so no wonder this exercise has been put together in couplets for years in a row.
If we have to put our money where our mouth is, double-unders should be one of your priorities to prepare for the 2022 Open.
Burpees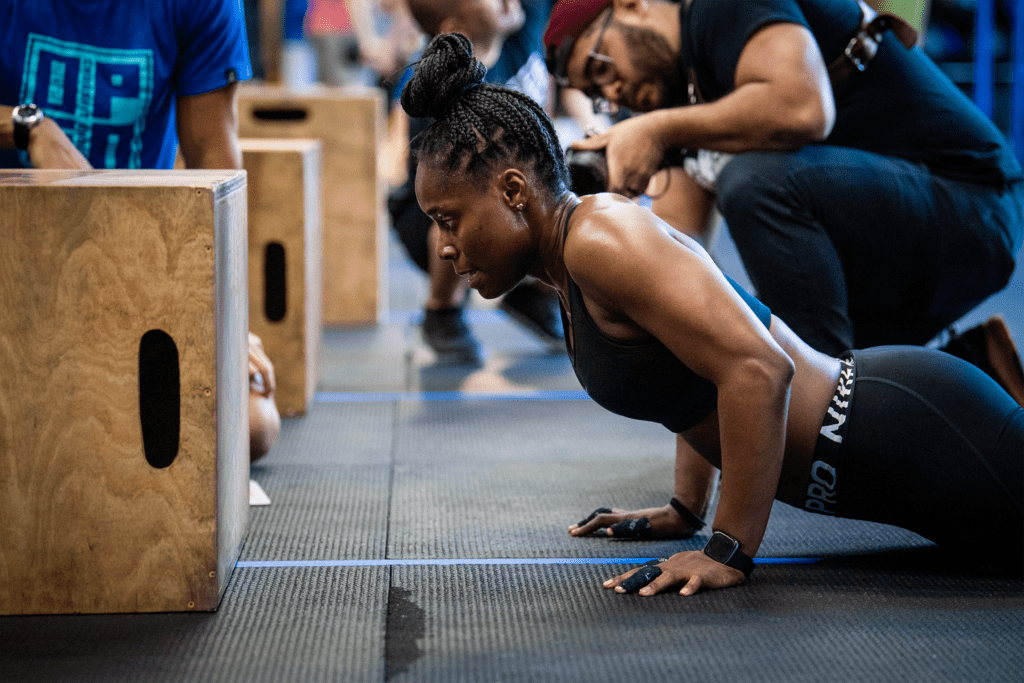 Appeared in which workouts the past 5 Open?
You love to hate them, but they are incredibly effective to test an athlete's endurance with little skill involved. However, on the Open the burpees usually come in some sort of variation, being the bar-facing burpees the most common, although we have seen in 2021 the burpee box jump-over.
Either way, practising burpees now will guarantee you to become a better athlete for next year's Open.
Thrusters – Prepare for the 2022 Open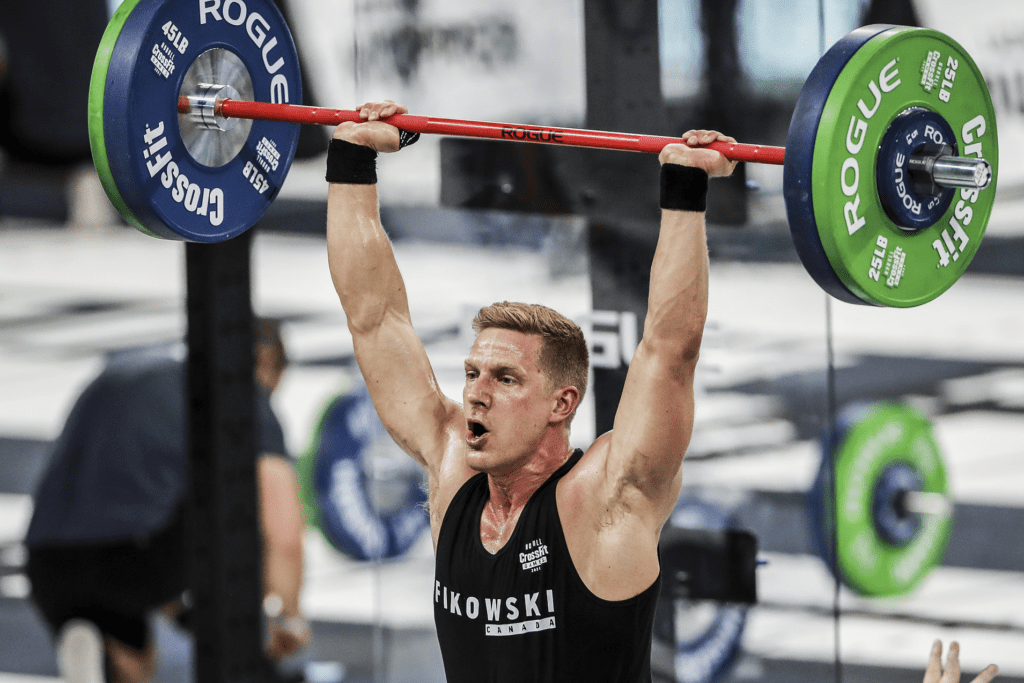 Appeared in which workouts the past 5 Open?
Thrusters are also one of CrossFit's favourite exercises to put in the Open. It has appeared every single year in some variation: usually with dumbbells, but sometimes with a barbell.
Try out any of these 7 Workouts with Thrusters. It will hurt. You have been warned.
Barbell Complex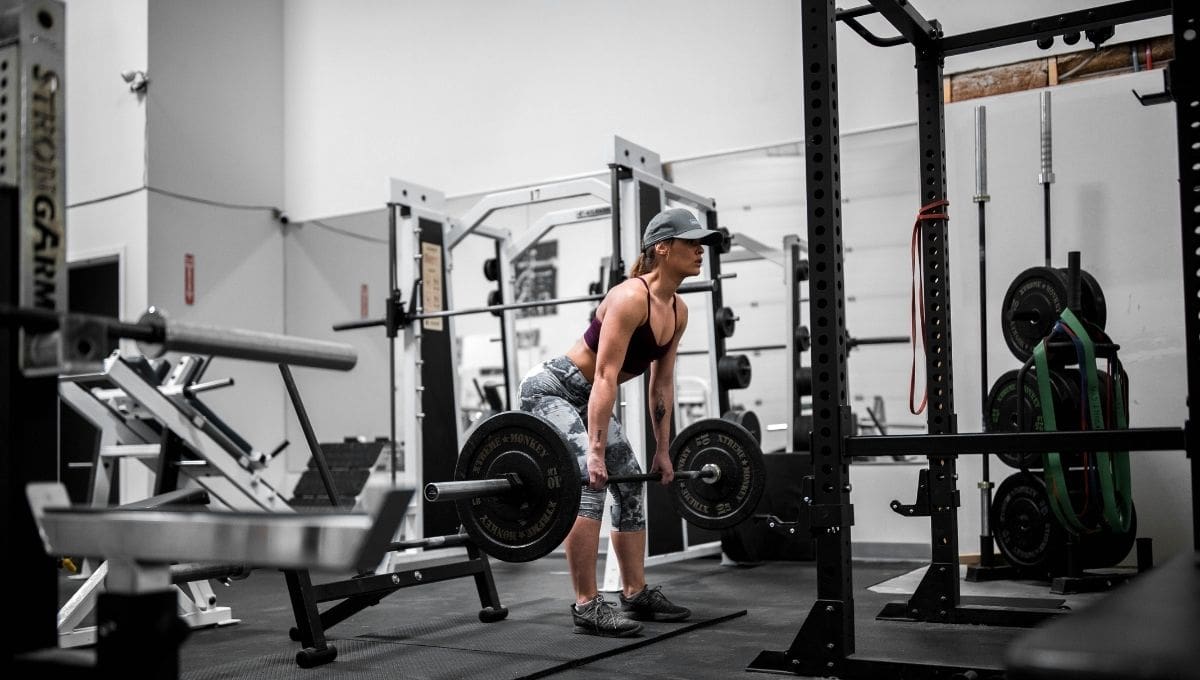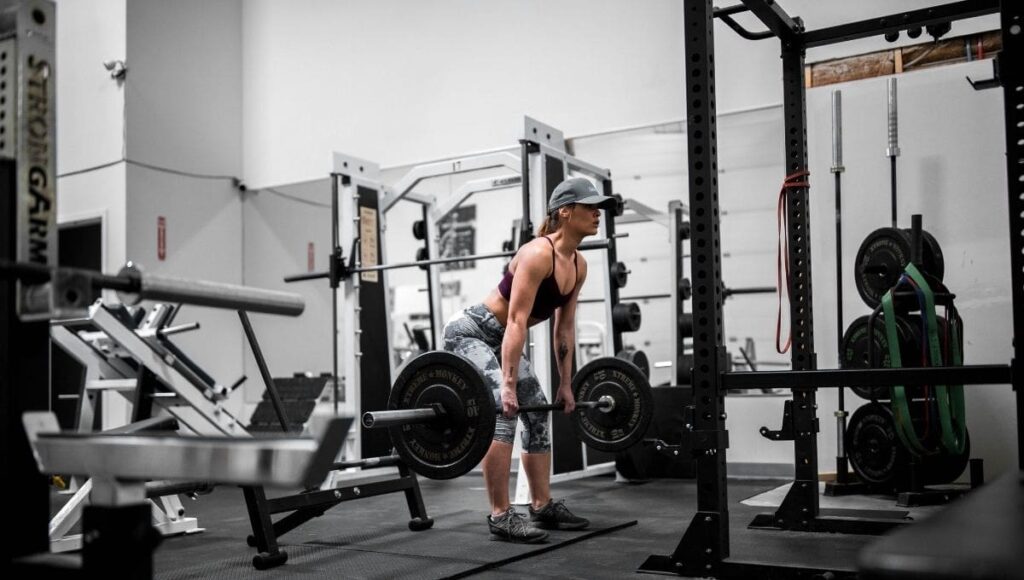 It would be impossible to judge the fitness of athletes without putting in one barbell workout with moderate to heavyweight.
Unfortunately, there are numerous barbells (check out our Barbell Exercises Guide here) and to prepare for only one type of movement would be like hitting the lottery. Yes, it's possible but incredibly difficult.
Your best bet then would be to try to practice all of them. Or, you can try this barbell complex below of cleans, front squat and jerk.
If you want to go even further, you can try one barbell exercise focusing on the lower body, one focus on the upper body, and one focus on an Olympic weightlifting movement.
That could be, for example, deadlifts, overhead press, and clean & jerk.
Wall Ball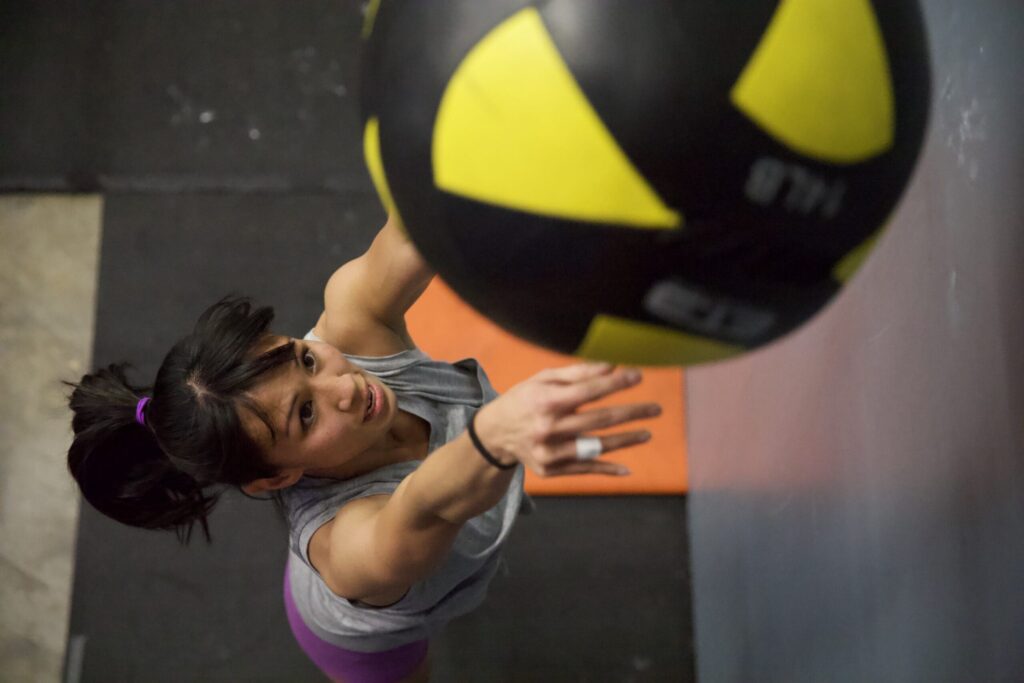 Appeared in which workouts the past 5 Open?
Wall ball does not always appear during the Open, but practising them will definitely make you a more well-rounded athlete.
They will increase your mental toughness, strengthen your lower body and pump up your endurance. Tell me if that does not sound like it's a 3 for 1 type of deal?
Why not try the Optimus Prime workout?
AMRAP in 7 minutes:
Wall ball shots (20/14lb)
5 deadlifts (225/155lb) at the top of each minute
Score is the total number of wall ball shots and deadlifts completed combined.
Read More: Wall Ball Workouts to Improve Your Core Strength
Extra Exercises to Perfect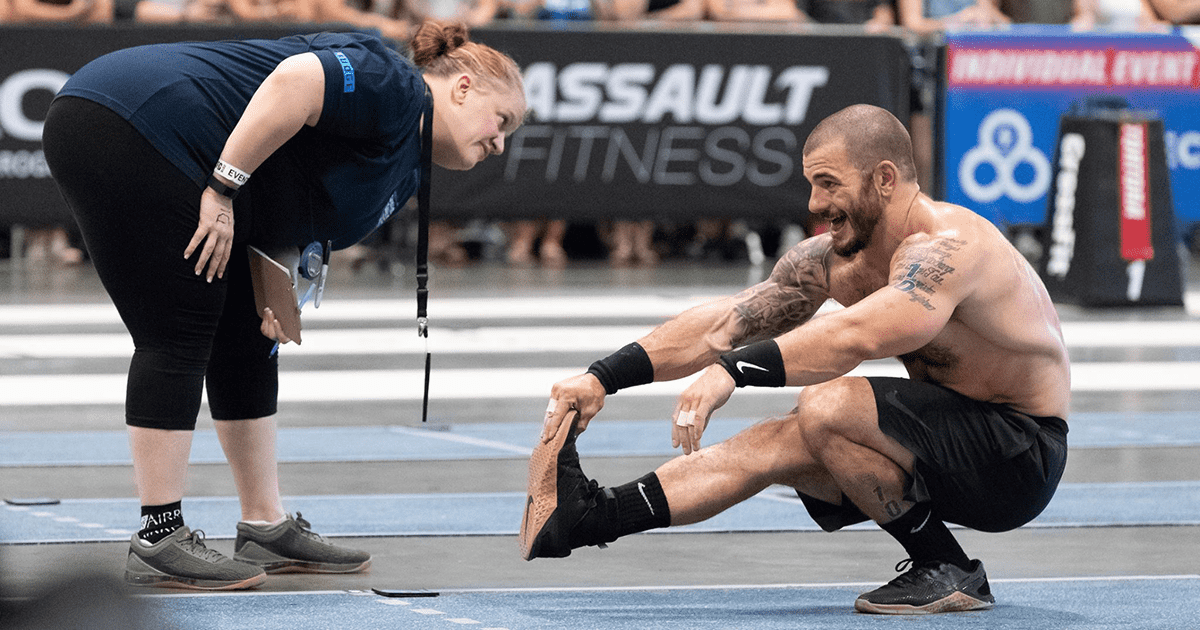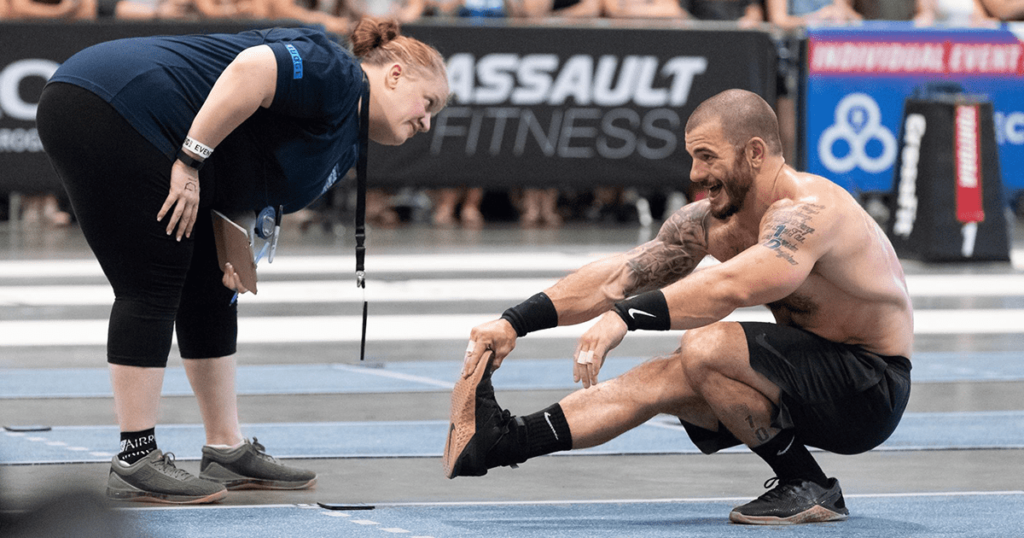 We also have seen a fair share of exercises that require you to be upside down holding your body weight on your arms. For that, we encourage you to practice handstand push-ups or the infamous wall walk that we have seen this time in the Open and also during the CrossFit Games.
Another difficult exercise that might pop up and you should do to prepare for the 2022 Open is the pistol squat.