The 2022 CrossFit Open is 100 days away and to celebrate the day CrossFit published the top 100 Boxes with the largest participation number in the 2021 Open.
The winning affiliate was CrossFit Coraje, based in Spain, followed by CrossFit Reykjavik in Iceland, and Brazil's CrossFit 1530.
The CrossFit Open is an annual global competition for all CrossFit athletes, regardless of background or experience level. It marks the start of the CrossFit competitive season and it's the first stage top athletes take on their journey to the CrossFit Games.
Top 100 CrossFit Boxes with biggest Open participation numbers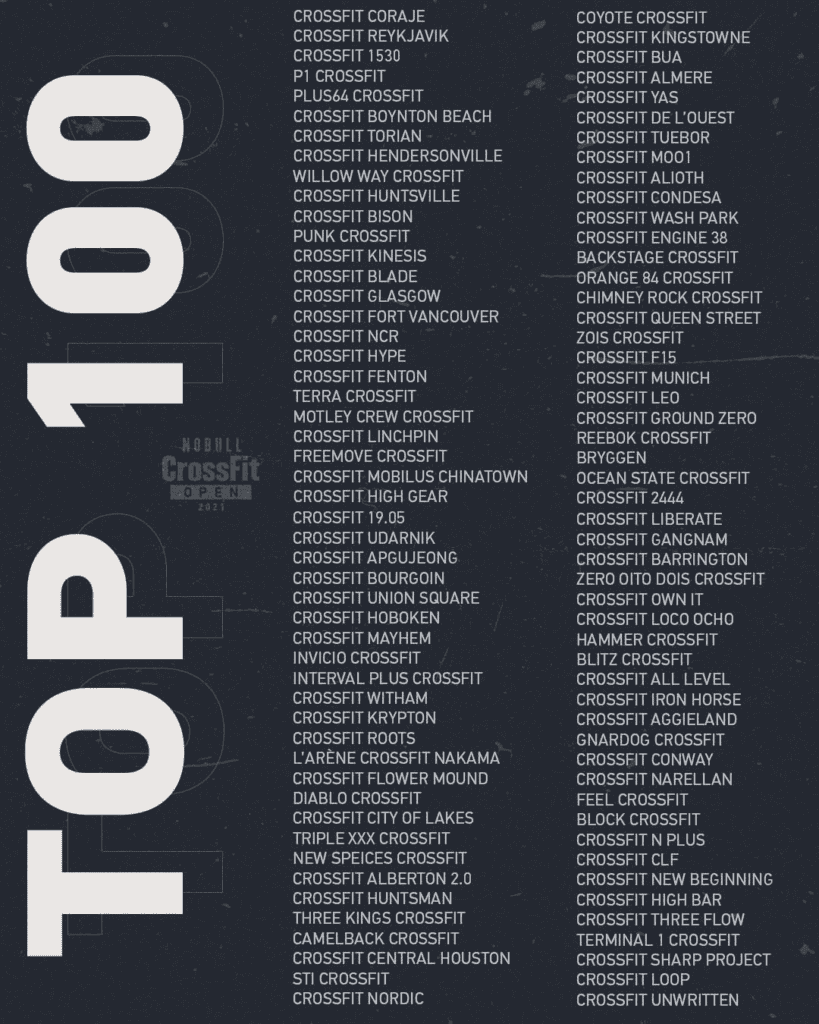 The 2022 CrossFit Open
The 2022 CrossFit Open will be a three-week competition, with workouts released every Thursday and scores due the following Monday. It is scheduled to run from February 24 through to March 14, 2022.
Workout windows will be set as follows:
Open workout 22.1: Feb 24-28
Open workout 22.2: Mar 3-7
Open workout 22.3: Mar 10-14
Read more: Dates for the 2022 CrossFit Open, Quarterfinals, Semifinals and CrossFit Games Announced
The CrossFit Open unites athletes from all ability levels around the world. It includes separate leaderboards for Master, Teenage, and Adaptive athletes. Participants come from all walks of life and nearly every country on Earth, spanning ages, genders, abilities, backgrounds, incomes, and identities.
Read more: 3 Ways to Improve Your Open Performance That Have Nothing to Do with Training