Haley Adams is only 20 years old but has already proved to be one of the Fittest Woman on Earth. Check out 7 Haley Adams workouts and some of her training tips to become a successful athlete.
Haley Adams has competed every year at the CrossFit Games since she was 15 years old in 2016. Her lowest finish was in 2019, her first year competing as an elite athlete, where she ended up in 6th place.
With so much still ahead on her CrossFit athlete journey, but at the same time with so much experience behind her, you would do wonders to follow some of her advice and try to mimic what she does inside the gym.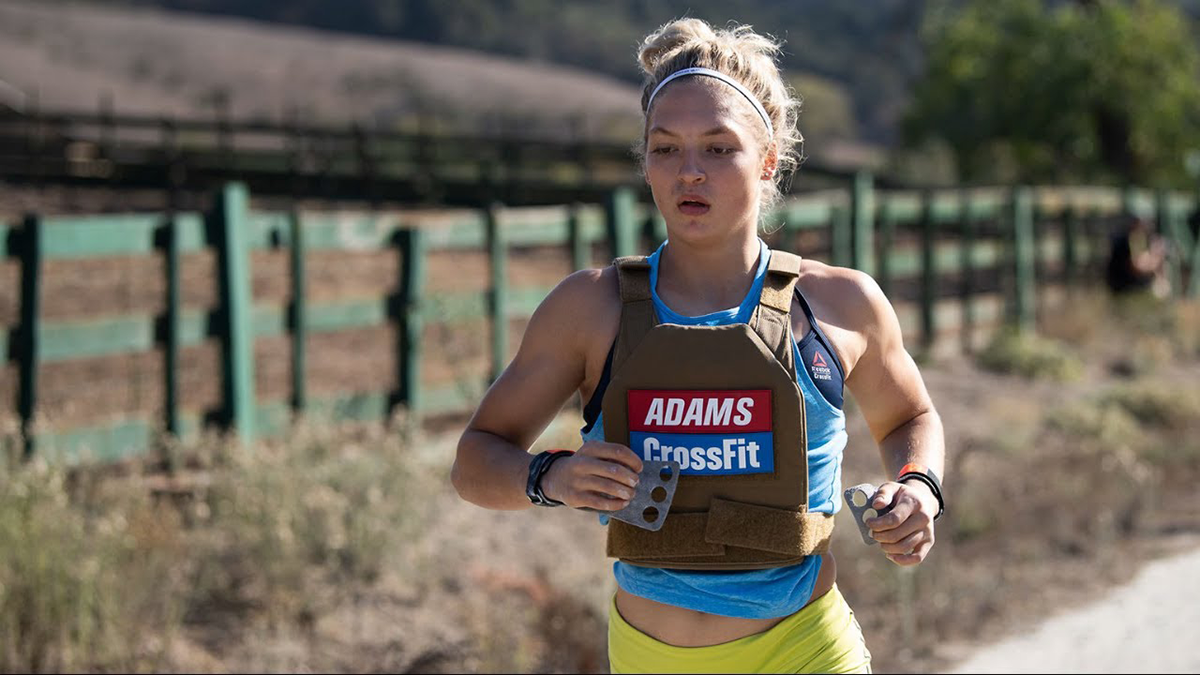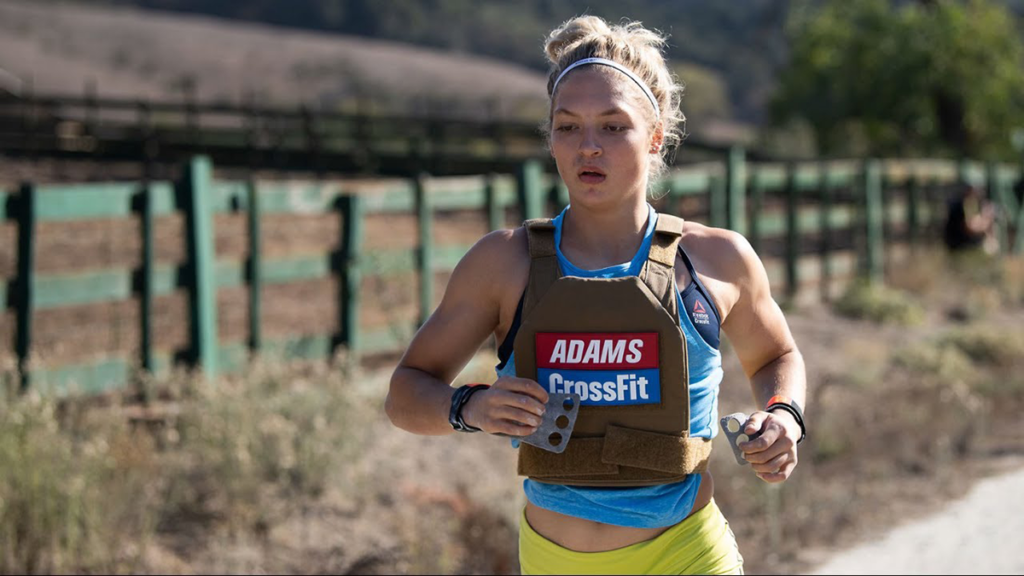 So check out 7 Haley Adams workouts and her training tips.
Haley Adams Workouts
Workout 1
3 Rounds of:
10 power clean 195/135
100 double-unders
100ft handstand walk
100 double-unders
10 power clean 195/135
* rest 1 minute between rounds
Workout 2
2 rounds of:
24-20-16-12 dumbbell thrusters
4-3-2-1 rope climb
Rest 1:1
Eat your carbs!
"All the carbs are necessary to keep this body running," Haley Adams. As a professional athlete, fad diets are terrible to keep her body properly fuelled and this is where carbs come into place.
If you are feeling low on energy, do like Haley Adams and eat your carbs!
Haley Adams also revealed her normal day of eating.
Workout 3
3 sets of 5-minute AMRAP:
80 double-unders
20 med ball GHD (20/14)
80 double-unders
20 med ball GHD (20/14)
Overhead squats (115/80 lb) for the remainder of the time
* rest 1 minute between each set
Workout 4
9-minute AMRAP:
84 wall-balls (20/14) 10 foot
60 toes 2 bar
36 burpee to bar
Rest 3 minutes
9-minute AMRAP
42 wall-balls
30 toes 2 bar
18 burpee to bar
Rest 3 min
9-minute AMRAP
21 wall-balls
15 toes 2 bar
9 burpee to bar
Keep your Head High
If you know you put in the work through the days and months and you have done your best to get to where you are now, be proud of yourself and keep your head high. "Sometimes your best isn't enough, but I will hold my head high knowing I did everything in my control."
Workout 5
5 rounds for time:
6 power snatch (195/135)
6 bar facing burpee
6 clean & jerk (195/135)
6 bar facing burpees
Trust Yourself
"Here's your reminder to trust yourself lifting that bar!"
Haley Adams was afraid to go heavy on lifting the bar during the CrossFit Open in 2021 and ended up not lifting as much as she could. "I was comparing how that weight used to feel and ran out of time," she wrote. "Just a boost of confidence that I'm stronger and will trust myself from now on."
Workout 6
4 sets of 5-minutes AMRAP:
15 burpees over rower
35/45 calorie row
15 burpees over rower
Max wall-balls in remaining time (20/14) 10 ft
Rest :90 b/w
Workout 7
Partner WOD
For time:
200 calorie echo bike (split)
150 synchro wall balls (20/14)
Rest until 20:00
For time:
200 calorie ski erg (split)
150 synchro toes-to-bar
Read More: Watch Haley Adams and Mal O'Brien Train Together