Hey Anna Hulda, can you tell us about your Crossfit achievements so far:
For my biggest achivements, well:
I placed 9th at Regionals when I competed as an individual in 2014.
In 2013 and 2015 I decided to compete with my team and in both times we made it to the Games.
In 2013 we also made it to the finals at the Games.
In weightlifting I was the Nordic champion in 2014
I was elected the female weightlifter of the year in Iceland for 3 years in a row.
And your background?
I am a PhD student in Engineering at the University of Iceland and I plan on graduating in march. I recently was awarded with the international award as the IPMA young researcher of the year 2015 for my work. Currently I work in multiple projects at the newly founded System Dynamic Center at the University of Iceland. I also teach System Dynamics to masters students at the same university. In addition I coach weightlifting and crossfit in Crossfit Reykjavík, and I'm sponsored by Northern Spirit.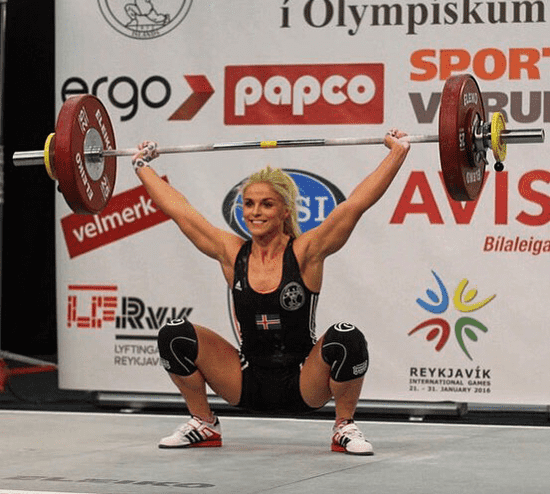 I'm a mother of a 5 year old girl and I live in Reykjavík with my husband and my daughter. I compete at a high level in CrossFitt and weightlifting. I do not consider myself a professional athlete though, and I  certainly do not have 24 hours in the day to train. To stay in shape I try to eat clean, mainly plant-based diet and focus my training sessions on Olympic weightlifting and CrossFit.
 Training Tips
Can you give us 3 tips for people looking to improve their gymnastic skills in Crossfit?
1. Have patience
2. Practice new skills when your body is rested
3. Find someone to watch you that can guide you or videotape yourself.
What advice would you give people looking to improve their Olympic Lifts?
Just do them. Tape yourself and watch your moves. Then come and take my seminar 😉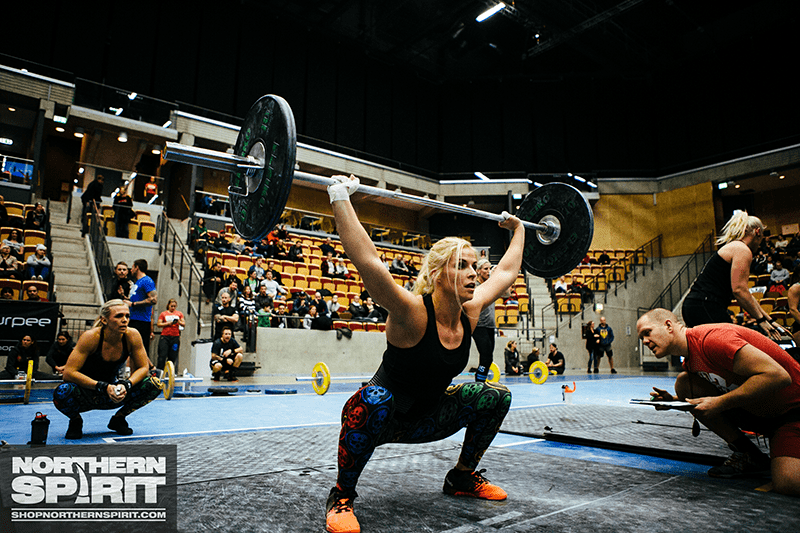 How do you develop and train your mind to be strong for Crossfit events?
My brain is wired from my past as a national team member in gymnastics. When I need extra push I think about my mom. She was a true superhero.
What does your training plan look like?
Haha, good one. I've never had one. I just train whenever I have some free time. I often put my gym bag in the car when I go to work and bring it back home without using it. Currently I try to train about 4 times a week for about 40 minutes each time. Sometimes I train a lot less and sometimes I get more done.
How do you find being sponsored by Northern Spirit?
I am very fortunate to be sponsored by Northern Spirit. I have to say that it's not just their clothes and apparel that is amazing but the owners as well. They have been super nice to help with whatever I come up with. For example they sponsored my team greatly last year when we went to the Games and designed an awesome #BEMOREVIKING line for us!
Favourite exercises?
Muscle ups, snatch, handstand walk. Can't choose.
Least favourite exercises?
Wall ball, burpees, long cardio.
What is your biggest weakness in Crossfit?
Endurance.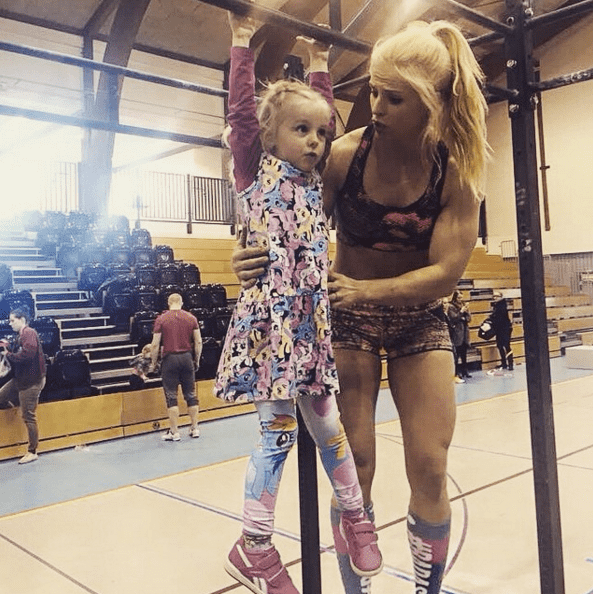 Who do you think will win the 2016 CrossFit games in the Male and Female categories?
Female side I'm sure it will be one of my Viking friends from Iceland, Annie, Katrin Tanja or Ragnheiður Sara. I hope we can also get a male Viking to win. Then my bet is on Björgvin Karl.
How does it differ to compete as an individual, and as part of a team? Which do you prefer?
For me it's more pressure to be on a team since the whole team relies on you and they usually want me to train 10 times more than I usually do. It's not as stressful for me to be as an individual since I don't take it that serious. But I like both. It's fun to be a part of something. Today I'm most fond of competitions where I can compete in a team of two.
If you were the coach, Which 4 athletes (2 men, 2 women) would make up your 'World' Crossfit team?
Annie, Katrin Tanja, Björgvin Karl, Mathew Fraser. Well Icelanders and MF 😉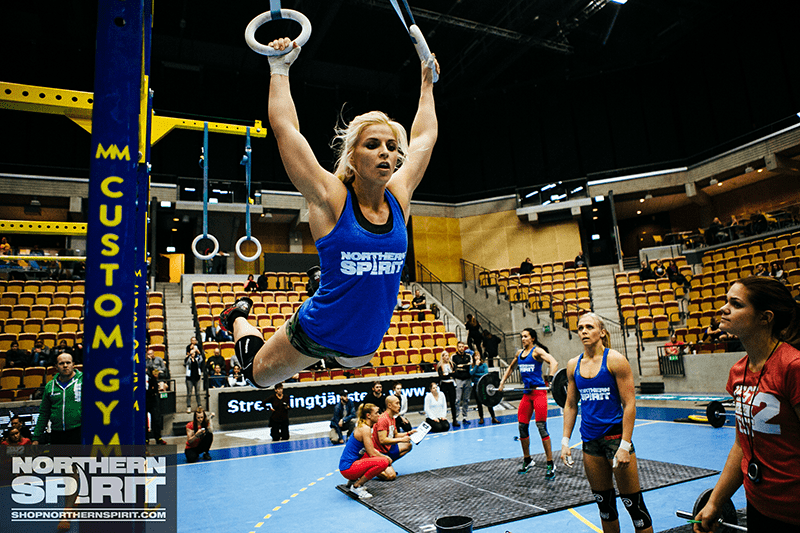 Diet
Do you have a specific diet?
I try to eat clean and follow the rules of EatToPerform. I mainly eat plant-based diet. And I am very fortunate that I have sponsors that help me with that, .i.e the best vegetarian restaurant in Iceland, Gló and Now supplements.
What is your favourite cheat meal?
Chocolate and cheese.
What 3 foods would you recommend that ever athlete should eat?
Spinach, Eggs and avocado.
Others
What Superhero power would you like to have?
Control over time 😀 i.e. to be able to stop it, slow it down, go back and forth.
If you were stuck on a desert island and could take only one luxury item, what would it be?
Depends if this hypothetical island has a charger outlet 😀 Then it would be my computer. Otherwise my space pillow.
Northern Spirit reflects the lifestyle of the CF Community all over the world. They produce clothes that are high in quality and hard as a Danish slaughterhouse in style. They will continue to provide great products for the people in the boxes, in the slaughterhouses, in the parking lots and in the garages that will make you jump higher, lift heavier, row faster, look better and smile A LOT more!
Competition images (c) MANDALYA
others (c) Anna Hulda
Image Sources
Anna Hulda: Anna Hulda
Anna Hulda: Anna Hulda