Check out this list of the best 7 dumbbell exercises for guys over 50.
It is no secret that maintaining a fitness level gets increasingly harder the older you get. For many reasons, you might find yourself looking to get the most out of a workout in the least amount of time.
And that is when you begin searching for a list of the best exercises. And if you are over 50 and have easy access to a pair of dumbbells, then this is what you've been looking for!
This list of the best 7 dumbbell exercises for guys over 50 was created by John Hansen. Hansen is a 3x Natural Mr Universe and Natural Mr Olympia. He shared this video on Critical Bench, a website focused on health and strength that delivers many tips on how to get stronger, fitter and healthier with a YouTube channel that has more than 1 million subscribers.
Related: This Is How to Train for Size and Strength in Your Later Years
Best 7 Dumbbell Exercises For Guys Over 50
The best 7 dumbbell exercises for guys over 50 are:
Dumbbell Bench Press
1-Arm Dumbbell Row
Lateral Raise
Stiff-Legged Deadlift
Dumbbell Squat (With Bench)
Alternate Dumbbell Curl
Dumbbell Triceps Extension
This list involves most of one's body group muscles. The bench press targets your chest, the row your back, the lateral raise your shoulders, the deadlift your hamstrings and lower back, the squat your quads, the dumbbell curls your biceps and, finally, the triceps extension will obviously target your triceps.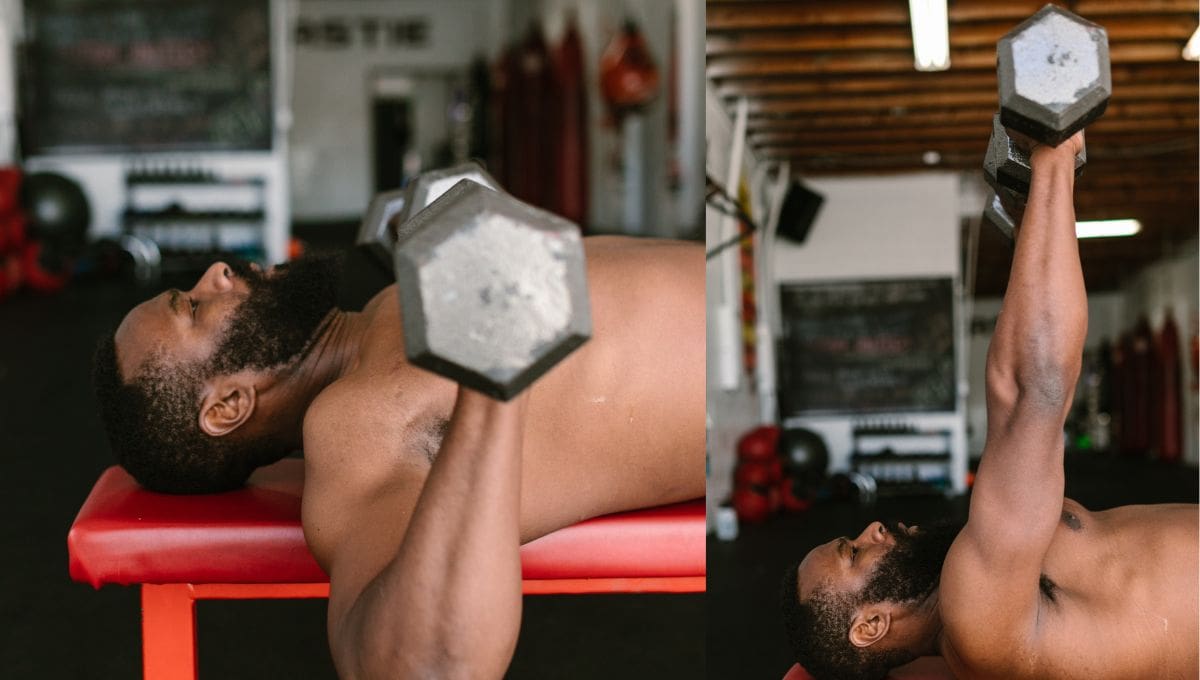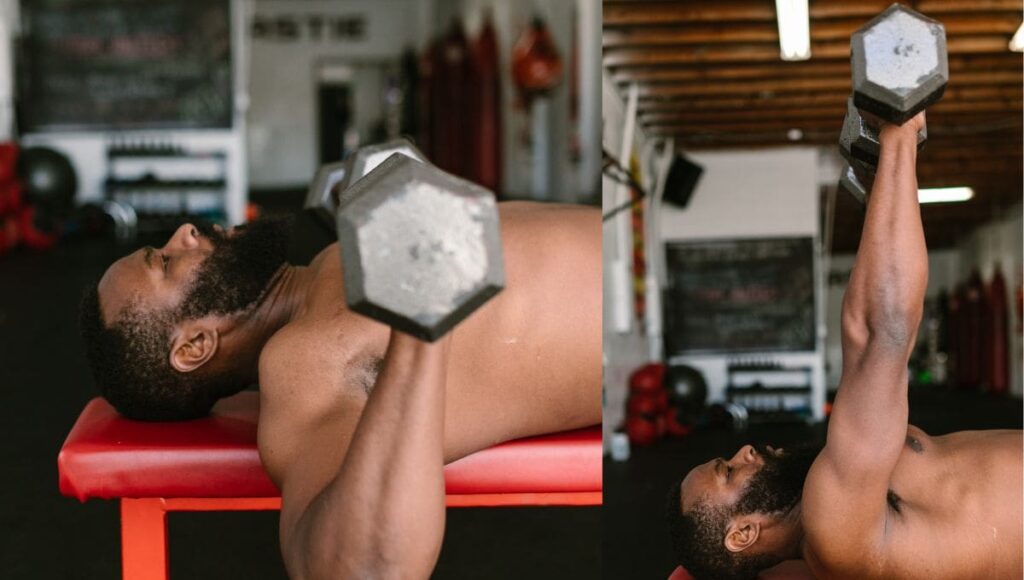 If you want to incorporate all exercises into one full-body workout, this is some advice from Hansen:
Perform 2-3 sets of each exercise
10 reps each set
Rest 1 minute between sets
Move on to the next exercise and repeat
And those are the 7 best dumbbell exercises for guys over 50. If you want to see how to perform each exercise correctly, click on the video below.
VIDEO – Best 7 Dumbbell Exercises For Guys Over 50
Read More: HIIT Workouts for Men Over 50