When I asked Lindsay Vaughan how she balances being a successful athlete and owning a Box her reply was simple and honest: "not very well."
Lindsay, an American ex-gymnast based in Australia, recently qualified to the CrossFit Games after her performance at the Down Under Championship, a Sanctioned competition in Wollongong.
Her ginger hair is usually easy to spot on the competition floor and her charismatic demeanour led her to win the Spirit of the DUC Award at the same competition.
https://www.instagram.com/p/BxopYYynNzn/
After the opportunity presented itself at the end of 2013, Lindsay and her husband, Ehren Vaughan, moved to Australia from Idaho in the US to take over CrossFit Ballina.
"There are a lot of challenges when starting your own gym, like having to start with zero clients in a country where you don't know a lot of people, where you don't have any connections.

"But we didn't start from scratch, which is a little bit different from what a lot of people do," she explained.
After five and a half years, Lindsay says it's been an interesting journey, but she loves where her Box, CrossFit Ballina, is headed. Box owners would know, the first year everything feels hard, stressful and hectic, but things work themselves out and they do get easier.
"Any business owners having a business with their partner would say it really tests the relationship. But it made us stronger and we learnt how to communicate better and how to work together in the business as well," Lindsay said.
A WELCOMING FIGURE AT THE BOX
"We want to make this place the best it can be, and to create a really comfortable place for people of all ages. We want everyone here to feel like they're in a place they want to be in."
Lindsay thinks it's important to have a female perspective and presence at the Box to achieve this goal. She says that a female coach can help guide people, especially females that for whatever reason might feel uncomfortable training with males, and help them step out of their comfort zone.
She adds: "Women add a special touch that is amazing to some members, to walk in the door and they just want that special touch.

"Obviously men have their own amazing things to add but it's great to have both sides of the story involved in the business."
She says that it's good to see women take on as affiliate owners: "The fact that we have to specify 'female box owner' just shows that it doesn't happen as often as the men. It's really cool to get women in those positions."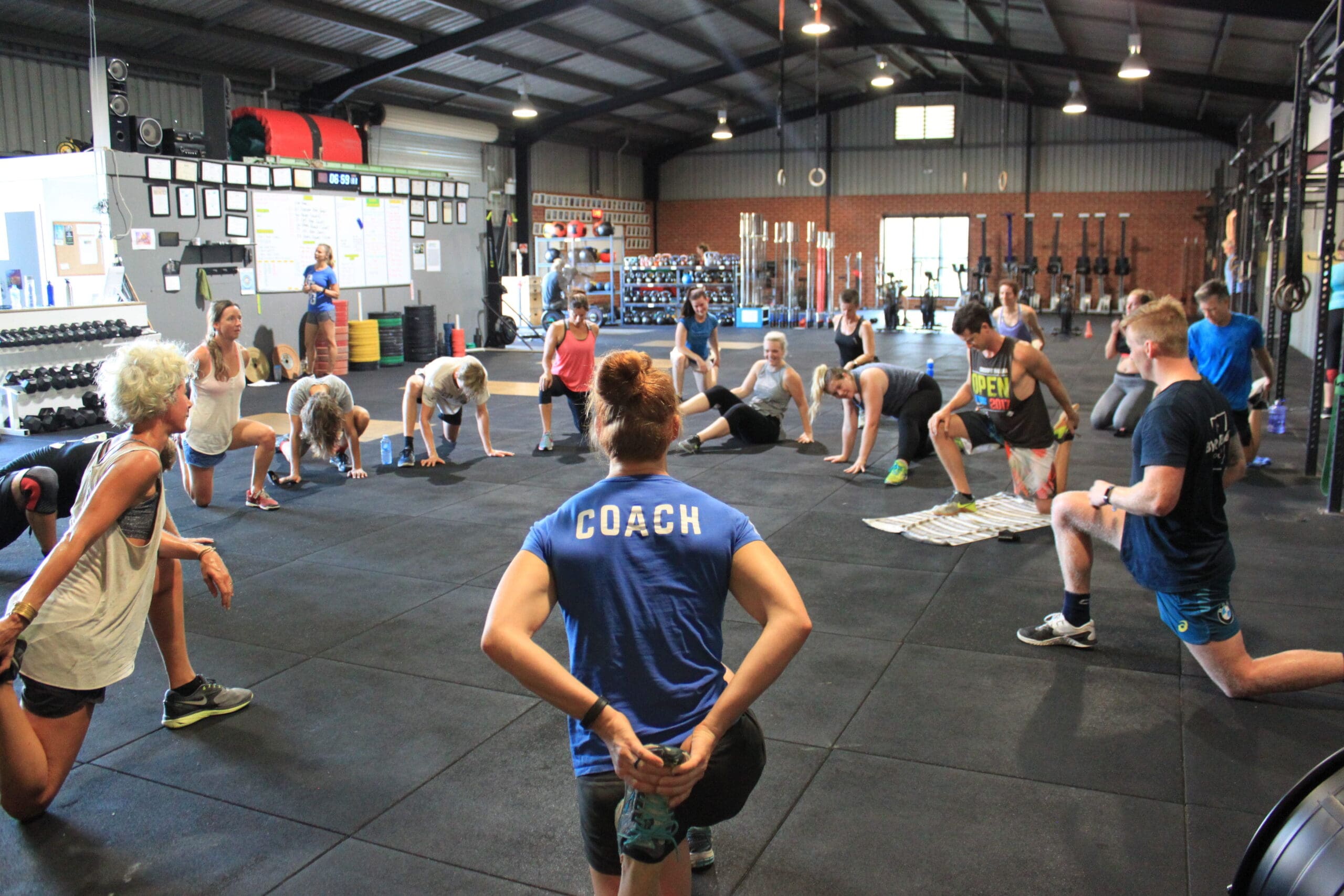 However, she has also experienced a "a bit of a fight back" in the past.
"One instance I remember very vividly was with one guy getting weights of the bar; they didn't listen to me and kept going. It ended up with me having to put my foot on the bar to get them to stop and look at me and have a conversation about why I think they need less.
"I don't know if they felt threatened by me, or didn't think I knew what I was talking about, or if it had anything to do with my sex at all – possibly they just wanted to come in here and smash themselves and they didn't want to be stopped. In the situation, it felt like it was specifically me they weren't listening to, versus my husband or our other male coach."
It doesn't happen often, but Lindsay is also in the "lucky" position where she competes, so resistance is met by her out-lifting and beating those who haven't learnt what a Box is about, what the culture is and what behaviours aren't acceptable.
A COMPETITIVE MINDSET
"I went straight into competing; I can't help it," Lindsay said joyfully.
Three months into CrossFit and Lindsay was already competing – and loving it. Her first Open was in 2012 and she's been a Regionals athlete seven years running, with two Sanctionals this season.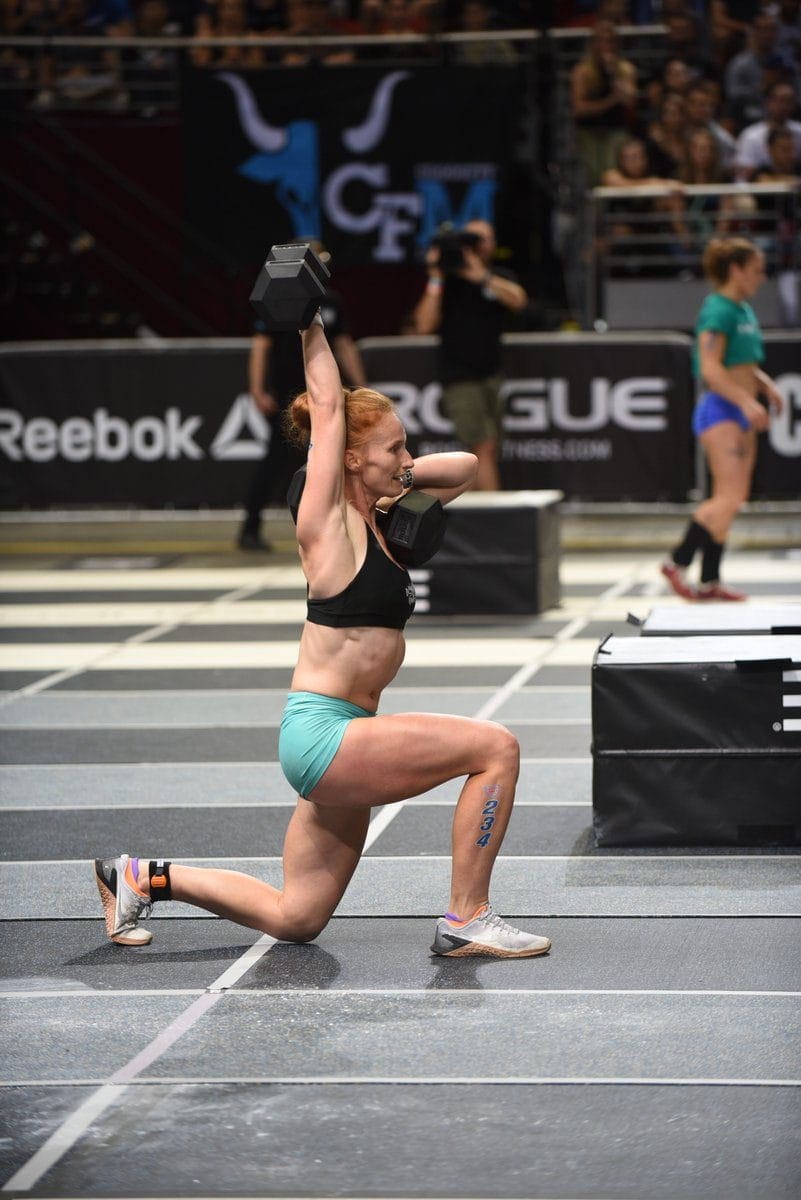 What she loves most about CrossFit is that unique feeling of spending time perfecting a skill, working hard to achieve something not many people can do, and being proud of it.
"When you learn a new skill you have this feeling, that it is something you have worked really hard to learn and not like everyone can do. It feels really empowering."
The ex-gymnast loves workouts that involve – obviously – gymnastics. Anything involving muscle ups, handstand push-ups, handstand walking, toes to bar or pull-ups she will like – a lot.
https://www.instagram.com/p/BzMwHPoggkx/
Qualifying to the Games has been a dream eight years on the making, and her approach to training, goal setting and how you view achievements has changed dramatically since the start of the journey.
"It's been a huge learning experience, when we opened the gym I really struggled.
"You start training by yourself in the middle of the day and we lose track of everything you loved about CrossFit: the community, training with your friends and having that hour of being with people – it's fun and exciting. You lose all of that.
"I've gone through hating CrossFit, not wanting to compete anymore, not even wanting to do it anymore, and then pulling myself back in and finding that thing I love."
She now does a group class every day and says that has been the biggest change for her, mentally and physically: "It's way more enjoyable. The training and all the stuff I have to do on my own beforehand doesn't feel like such a hard thing."
It's almost as if, if you want to be a competitive athlete, you have to be selfish, and not interrupt your training if someone walks through the door when you're in the middle of your workout, Lindsay told me, slight frustration notable on her voice. "There's something wrong about that. I love what I do and it's because of the people."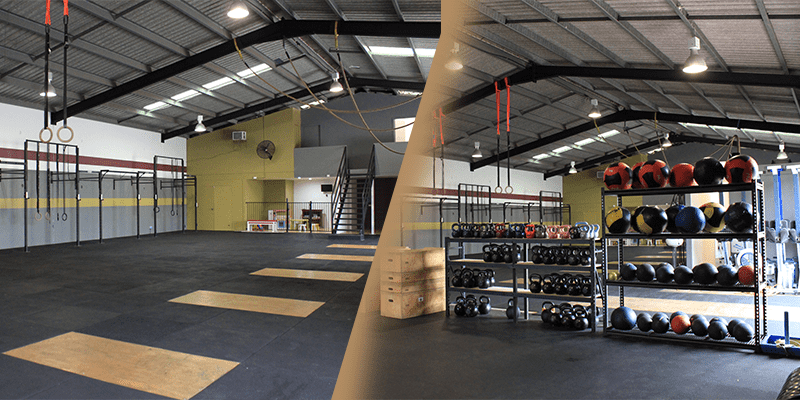 It's a balance hard to strike; being selfish with her time to pursue goals and giving her time to the people she cares about in her Box. Doing group classes has allowed her to build better relationships with her clients, as well as bringing back the community aspect to her training.
BLINDED
Eight years is a long time. A long time to have a goal and, year after year, not reaching the end. Because when you only focus on the ultimate goal, it's easy to forget where you stand. Lindsay knows this very well; in the beginning of competition she struggled with mindset and resilience.
Her worth as a human would lower itself to mirror her athletic achievement – the feeling that she wasn't good enough accompanied her often. Days of feeling like a failure.
All the negative talk. Another wasted year.
"The fact that CrossFit could take me into this huge depression; it's amazing that it could happen," Lindsay said. After all, this was the sport she had fallen in love with years back, it was meant to be her passion.
But she was blinded to the fact that she was competing on a regional level. That she was smashing PRs and having amazing experiences.
https://www.instagram.com/p/BxdXi8rHhDk/
"I feel really proud that I was able to work back from that really low point in my life. To come back to a place where I've qualified to the Games.
"It's been my goal for eight years, and to come to a point where I'm really excited that it has happened, but it also doesn't feel like it defines me as a human, that's probably what I feel most proud of; that I could make that change and grow that much in a few years."
COMMUNITY
Every Box owner will say so, and Lindsay agrees it's the people who make her Box unique.
"You get to share really amazing experiences with people. Especially our older clients; they see such immediate differences in their quality of life and how confident they feel.
"One of our members, the younger 75-year-old, he can do pull ups, he learnt to pull up when he was 73.
"It just shows our younger athletes what's possible when they get older, that the myths of ageing are not true at all.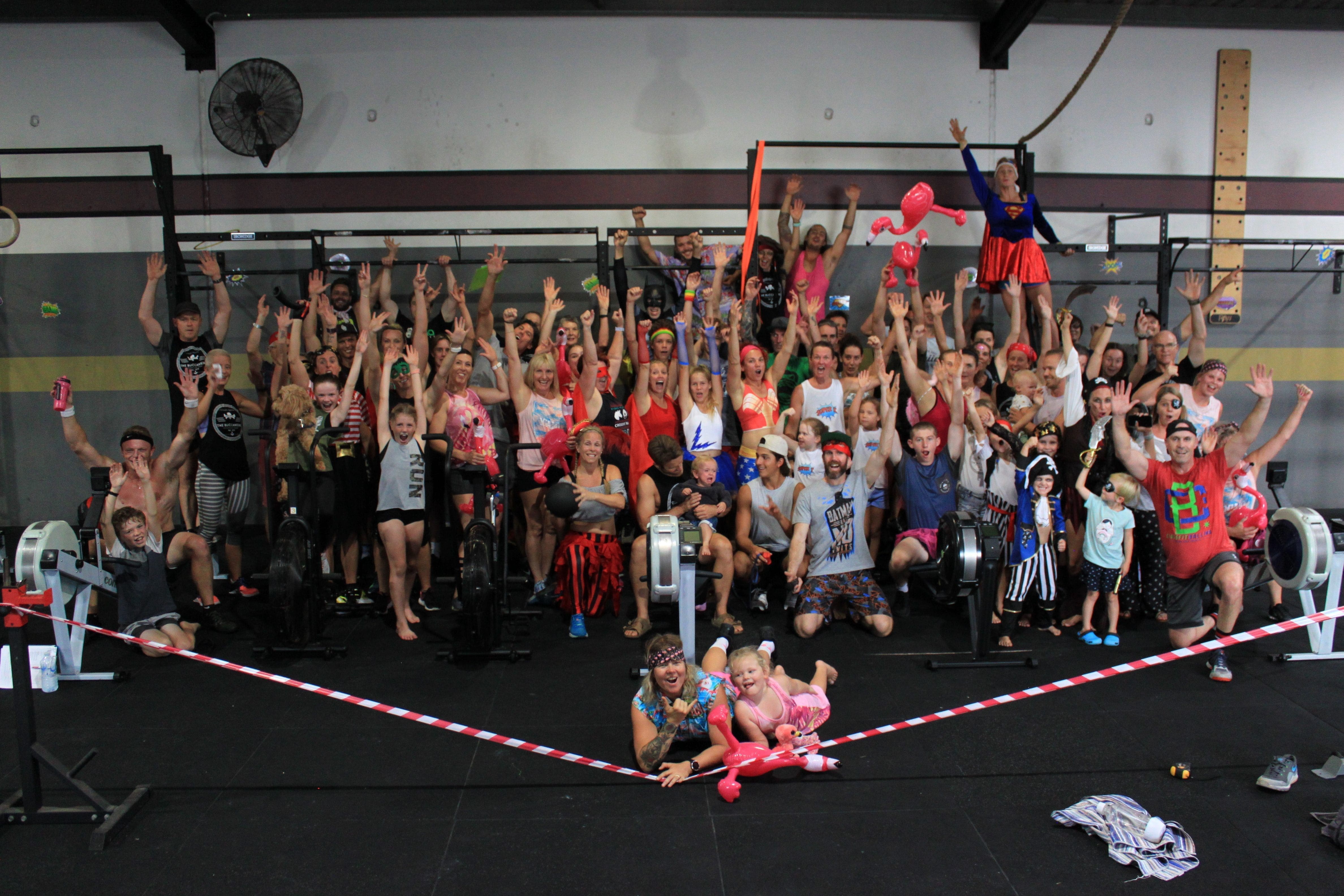 "We're so lucky in our gym – we get to see the best version of people. When they walk in the gym, they're at their most accepting, most caring, most loving, most hard-working."
CrossFit Ballina currently has around 240 members ranging in ages from under 20s to over 50s.
Opening your own Box is worth it, Lindsay says, if you love teaching and have a lot of patience, it can be the best and most rewarding job – do it.
Image Sources
Lindsay Vaughan pacific regionals: Photo courtesy of CrossFit Inc
CrossFit-Ballina: Photos courtesy of CrossFit Ballina
Lindsay Vaughan: Photos courtesy of CrossFit Inc and CrossFit Ballina