Cyprus' National Champion, Thelma Christoforou, used to be afraid of heights and swimming in open water. That's why she loves CrossFit.
It might seem contradictory at first, but Thelma uses the sport as a means to confront her phobias; what she loves the most about it is that she's capable of doing things she never thought she could do.
"I need to go over my limits every time, and that's challenging, but you never know what you're capable of until you try. I've been training my fears a lot and now I am confident with them."
Thelma has been crowned Fittest in Cyprus every year since 2016. She won every single workout of the 2019 Open in her country and ranked within the top 100 worldwide.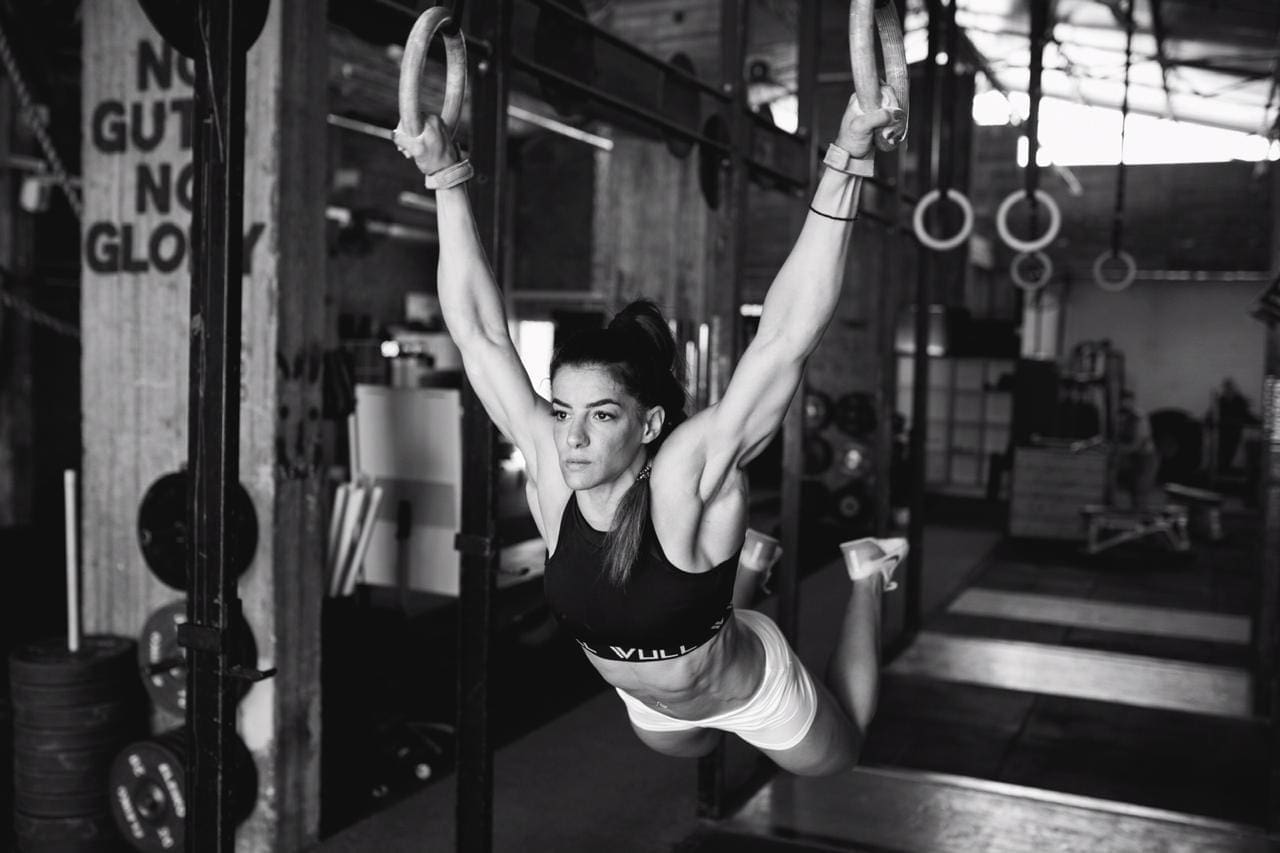 THE HARD WORK PAYS OFF
Before taking on CrossFit, the Cypriot athlete used to be a professional volleyball player. She started CrossFit at a time when no one knew anything about the sport in Cyprus or what this new gym was about.
A friend invited her over in 2012 as means to improve her fitness for volleyball. After a year of training and, for the next three years, Thelma competed in both. She participated in the Open for the first time in 2016 and, even though she was crowned Fittest in Cyprus, her worldwide rank was above the 2,000s.
Since then her performance has improved significantly, and this year she finished 87th in the world.
"All the hard work that I've been doing, now it's come back to me. I really train hard, I take it seriously, it's not a hobby to me."
A total of 21 Cypriot women participated in the Open in 2019, although Thelma says the sport is rising and developing very fast in Cyprus. "Because life here has a slow tempo, the athletes turn into good athletes very fast, because they have more time to train than, for example, athletes in Athens."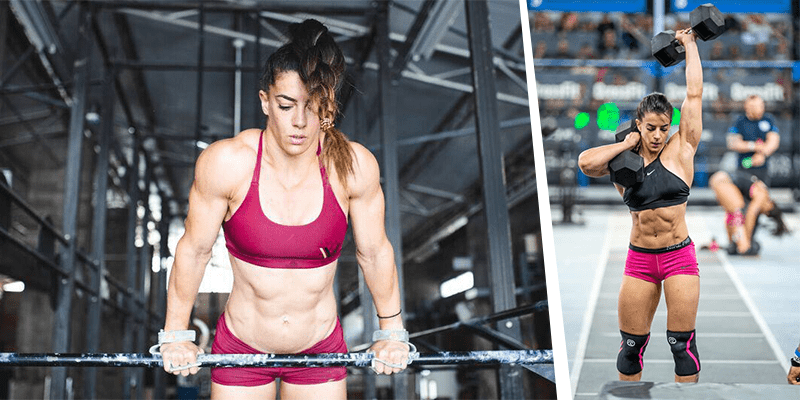 Qualifying for the Games this summer was her and her coach's target from the beginning of the season.
"If it hadn't happened I'd feel disappointed, I really put in a hard effort to achieve it."
COMPETITION AND CHARACTER
She loves competing in high-level events against top athletes. She's travelled and tried to compete a lot, especially in Cyprus and Greece.
"Competitions have built my character as an athlete, the more you compete, the more you learn about yourself; not to be scared, not to be so nervous during the competition. You get used to it when you compete a lot and it helps so much in the future.
"Competing is a very big deal for me."
Cyprus is an island in the Mediterranean with a population estimated at 1.2 million in 2019. The official languages are Greek and Turkish. According to the Official CrossFit Affiliates Map, there are seven Boxes in the country.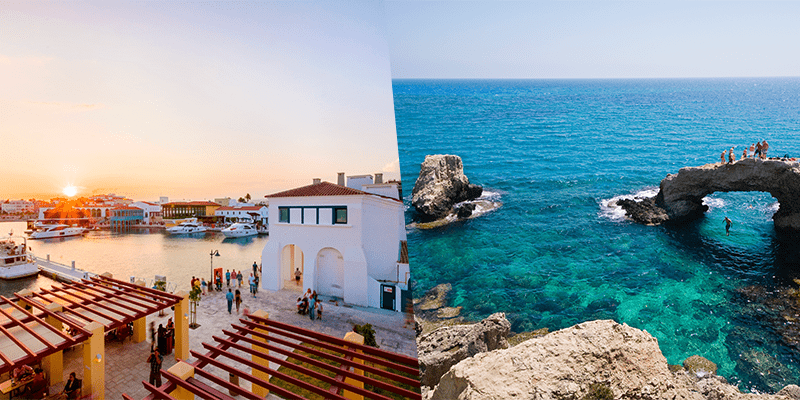 GETTING CLOSURE
Thelma's parents are both Cypriot, but she grew up in Greece after her parents had to leave their home island. They started a new life in Greece, so she has both the Cypriot and Greek nationalities. Nevertheless, she's always represented Cyprus in sports – it's a place her family has always had close to their hearts.
A new volleyball contract in 2012 meant that Thelma had the opportunity to move back to Cyprus. "It's a small island and I really love my life here," she told me. "I am Cypriot and I'm very proud to represent the name of Cyprus in sport."
She trains at CrossFit Limassol, Cyprus' first Box, which she obviously says is the best one.
"It's like an old-school Box inside, a 'real' CrossFit Box, not luxurious at all. The environment motivates me."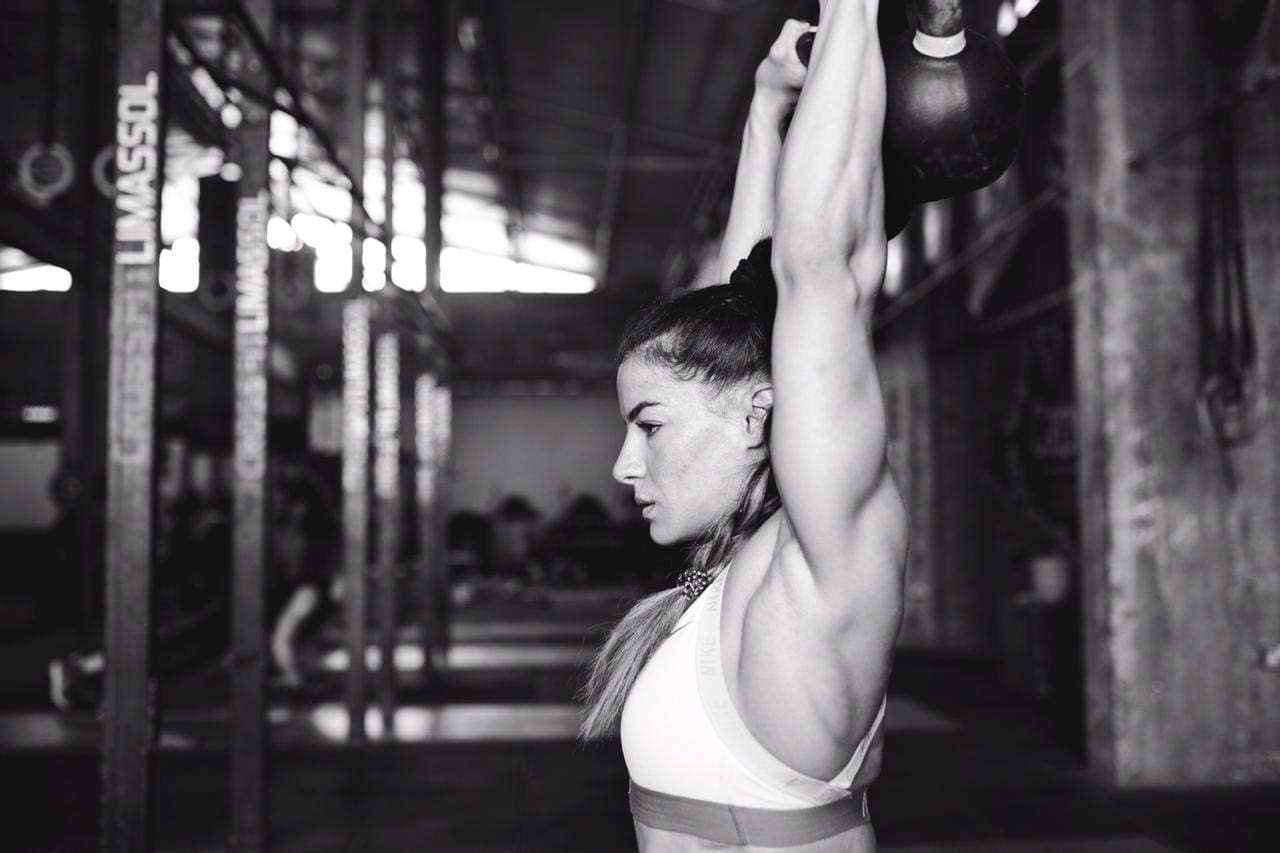 She is also a Personal Trainer there and fits her classes in between her training sessions. She doesn't follow a specific nutrition plan and admits she could eat more. "I feel like I don't have the time to take a break and eat. I always want to train and it needs to be with the feeling of an empty stomach, I can't train feeling like I have food in my belly."
Her favourite WODs involve leg work; she loves lunges, step ups and overhead squats, although what she enjoys the most is a heavy snatch.
PARTICIPATING AT THE BIGGEST STAGE OF CROSSFIT
About going to the Games and her expectations, Thelma said:
"I've always wanted to go the US, I've never been. The combination of going and competing is a very big deal for me.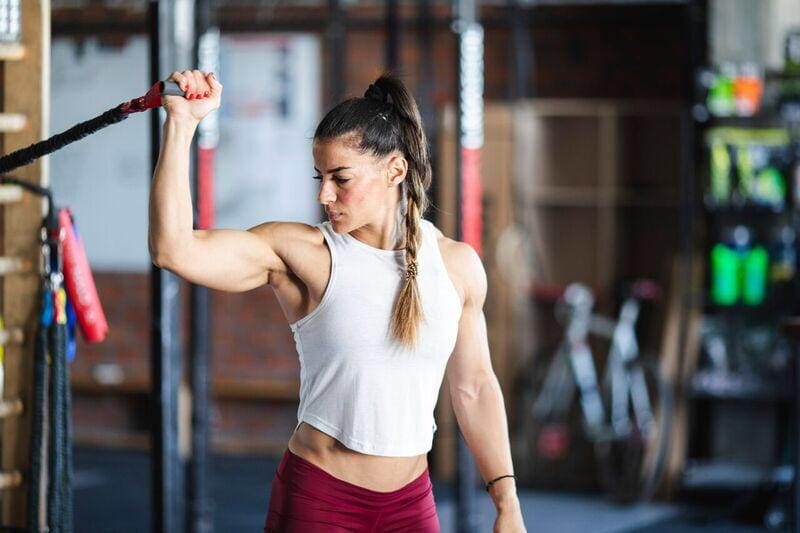 "I'm really excited to have such a long trip with my team and coach and friends and family, which I love because I'll have support there. I'm really excited to see the workouts, if they'll fit me, if I'll like them, what it'll be like to see all the top athletes and be next to them.
"I would like to make all Cypriots proud; I want to be worth of representing Cyprus.
"I'm not going there for fun; I'm not going there just because I qualified and now it's fun – I want to give my best and leave saying that I've done everything I could. I don't want to say that I could have done better or didn't push myself enough.
"I'm sure that if I train hard my work will show – at least I hope so."
Thelma has set up a fundraiser to help her get to the Games, you can find it here.