Here in Berlin the whole City becomes one big playground for outdoor sports as soon as spring and summer hits us.
If the weather allows, my training group and friends move our workouts outside. We just set up a Half Rack and weightlifting platforms in the backyard of our Box and enjoy it. If we have more time, especially on the weekends, we pack some basic equipment, get in the car and drive to a local park, stadium or even a lake.
Here are my top 3 outside TEAM WODs for the coming summer:
OUTDOOR WOD 1.
For time (in Teams of 2)
200m run as a Team
100 Squats (weighted)
100 Hand release Push ups
100 Ground to overhead
400m run as a Team
50 walking Lunges (weighted)
50 Burpees
50 Shoulder to Overhead
800m run as a Team
25 Thruster (with bar, plate, KB, Med ball or Bulgarian Bag)
25 KB swings
25 Burpee over (box, plate, bar)
You can choose the weights individually, ideally they are the same within a team. Depending on your equipment you need to adjust the exercises to it. So for example I'm using for my squats a 17kg Bulgarian Bag. If you don't have one you can also use a Kettlebell, Bar or something else to squat with.
Run together as a team with no more than one meter distance between the 2 of you. All other exercises can be split within the team as you like, just complete the total number of reps together.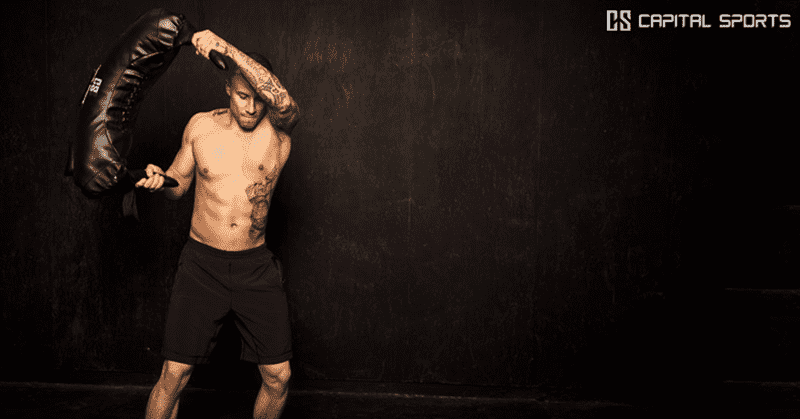 The next WOD is great as a Team competition and one of my favourites. You can do it easily 'against' 2 or 3 other Teams if you're feeling competitive. More people, more fun!
OUTDOOR WOD 2.
For time (in Teams of 2, I go you go)
1-1, 2-2, 3-3….10-10
KB Swings
Burpees
KB Lunges
Pushups
KB squats
Perform each exercise as a ladder from 1-10 in an 'I go, you go' mode.
Here you go: Partner A starts with one Kettlebell swing then Partner B will do one swing. After that Partner A will do two and then Partner B two,… You're done when both of you have completed the round with 10 Kettlebell swings.
Now move on to your favourite exercise: Burpees! YAY!
The weight you've chosen for your Kettlebell is the weight you're using for all upcoming exercises. My recommendation is:
16kg for women,
24kg for men.
Of course you can make this WOD a lot harder by using two Kettlebells, that's for the fittest out there. Perform one armed Kettlebell swings. Keep going with two Kettlebells in clean position for the lunges and squats. Also hinder your pushups by performing them on the Kettlebells as well.
OUTDOOR WOD 3. SUMMER SPLASH 50
AMRAP 40min (in Teams of 2)
50m swim (as a team)
50 KB Snatches each side
50 Burpees
50 Slam Ball ground to Shoulder
50 V ups
(If there's no lake or pool around replace the swimming by a 400m run)
If you ask me there is nothing better than starting your summer day at the beach with this WOD. Here the swimming is more seen as an active rest phase of the WOD than an actual part of it. Also choose a light weight for the Kettlebell and your slam ball so you can keep a good speed throughout the 40min WOD, and still be able to enjoy the day at the beach afterwards.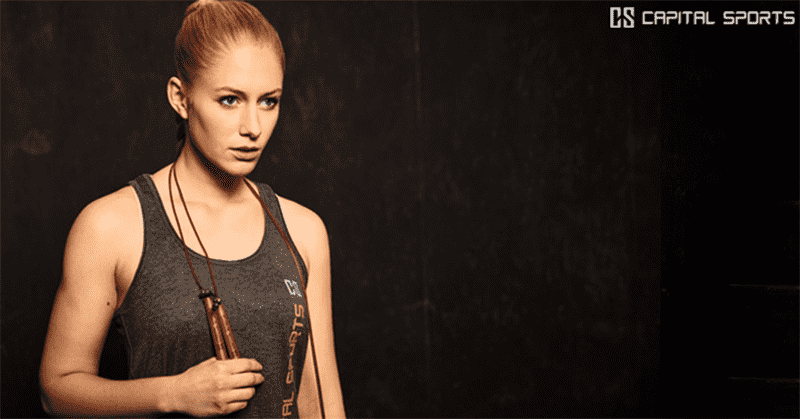 There is a lot of equipment you can use for your outdoor summer training: Ropes, Kettlebells and Skipping Ropes for example. Find more options here for your outdoor WODs and enjoy the outdoor training!