CrossFit has revealed the seeding for this year's Team Semifinals. Affiliates who qualified for the 2021 NOBULL CrossFit Semifinals have received an e-mail detailing where the team will be competing.
Each Semifinal event will hold 20 teams that will compete head-to-head for a spot at the CrossFit Games. Check out when each event will happen and if it will be in-person or virtual.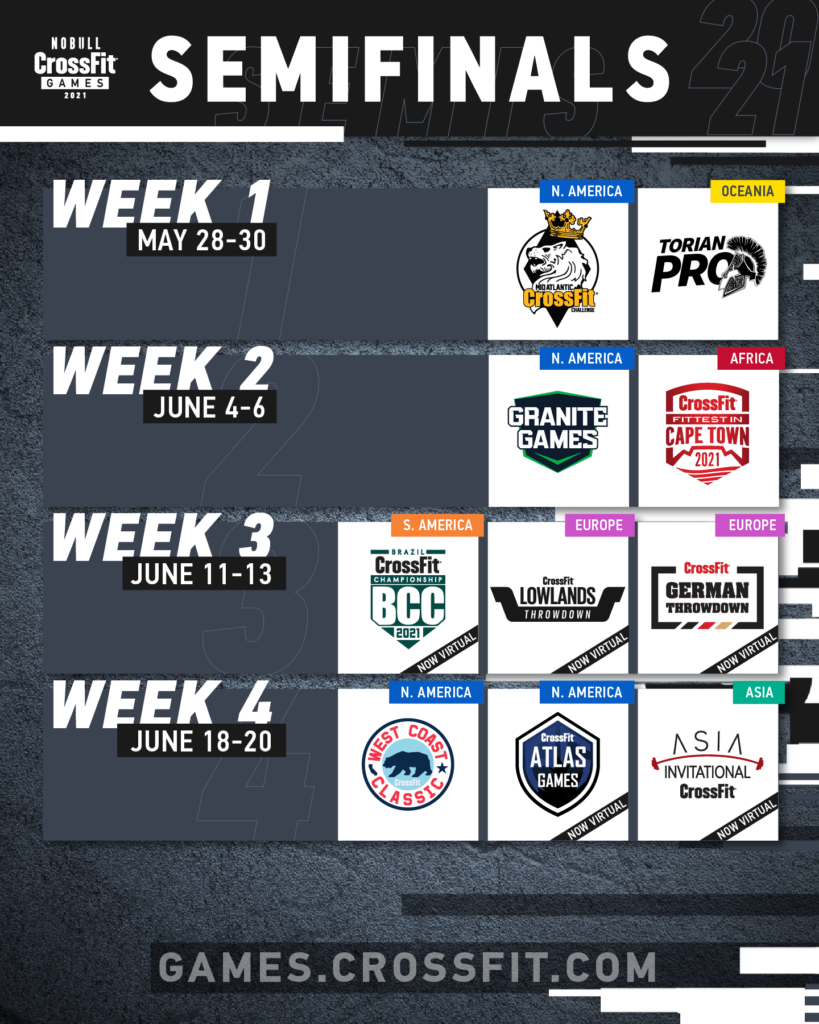 Here is a breakdown of how many teams will advance from each continent:
North America: top 5 teams advance to the Games from each Semifinal competition
Europe: top 5 teams advance to the Games from each Semifinal competition
Oceania: top 3 teams advance to the Games
Asia: top 2 teams advance to the Games
South America: top 2 teams advance to the Games
Africa: top team will advance to the Games
Trending Affiliates
Which teams should you keep an eye out for this Semifinals? That is not easy to say, given the fact that CrossFit changed the eligibility requirements this year forcing a few teams to change its roster, including Mayhem Freedom, the most successful CrossFit Games team to date with Rich Froning as its central figure.
Nevertheless, CrossFit Mayhem Freedom finished first worldwide and continue to be a favourite to qualify for the Games and finish in a respectable position on the podium. Three other teams from North America that should advance to the Games are Invictus, I1 Uvit, and CrossFit Resurrection. They finished 2nd, 3rd, and 4th respectively in the continent and each will be competing in a different Semifinal event.
Only one team from Africa will advance to the CrossFit Games and it will be a surprise if that team is not Eikestad Mighty Oaks. That is because the South African team not only finished 1st in the continent during Quarterfinals, but got the best results in workouts 1, 2, 3 and 5. Workout 4, where athletes had to front-squat for the highest combined load, saw the tam lifting 1096 pounds, the second heaviest load in the continent.
In Asia Team Dubai and Kolesnikov Team finished 1st and 2nd with one point difference and the Asia Invitational CrossFit should see both teams providing an aggressive showdown to try and guarantee a spot in the CrossFit Games.
As in Africa, one team in Oceania also dominated most of the workouts. 64 Army Gold finished 3 workouts in the top position, one in 2nd and the last workout saw them finishing the event fourth.
Quarterfinals in South America had top teams finishing close to each other and did not provide a clear winner. Fourmixx Brazil finished top position, but right behind are Q21 and CrossFit Villa Luro, both from Argentina. The difference between the 4th and the 7th team this Quarterfinals was only 3 points.
Team Semifinals Seeding
According to the press release, the top 10 teams in North America were given their first choice of Semifinal event. Teams living in the same state as an event were placed at that event (unless their first choice was elsewhere).
All teams qualifying out of Canada and Mexico were placed in the online Atlas Games to accommodate travel restrictions related to COVID-19.
"In Europe, teams that placed first, third, fifth, seventh, and ninth were seeded at the Lowlands Throwdown, and those in second, fourth, sixth, eighth, and 10th went to the German Throwdown," the document states.
North America Team Semifinals Seeding
Europe Team Semifinals Seeding
Oceania Team Semifinals Seeding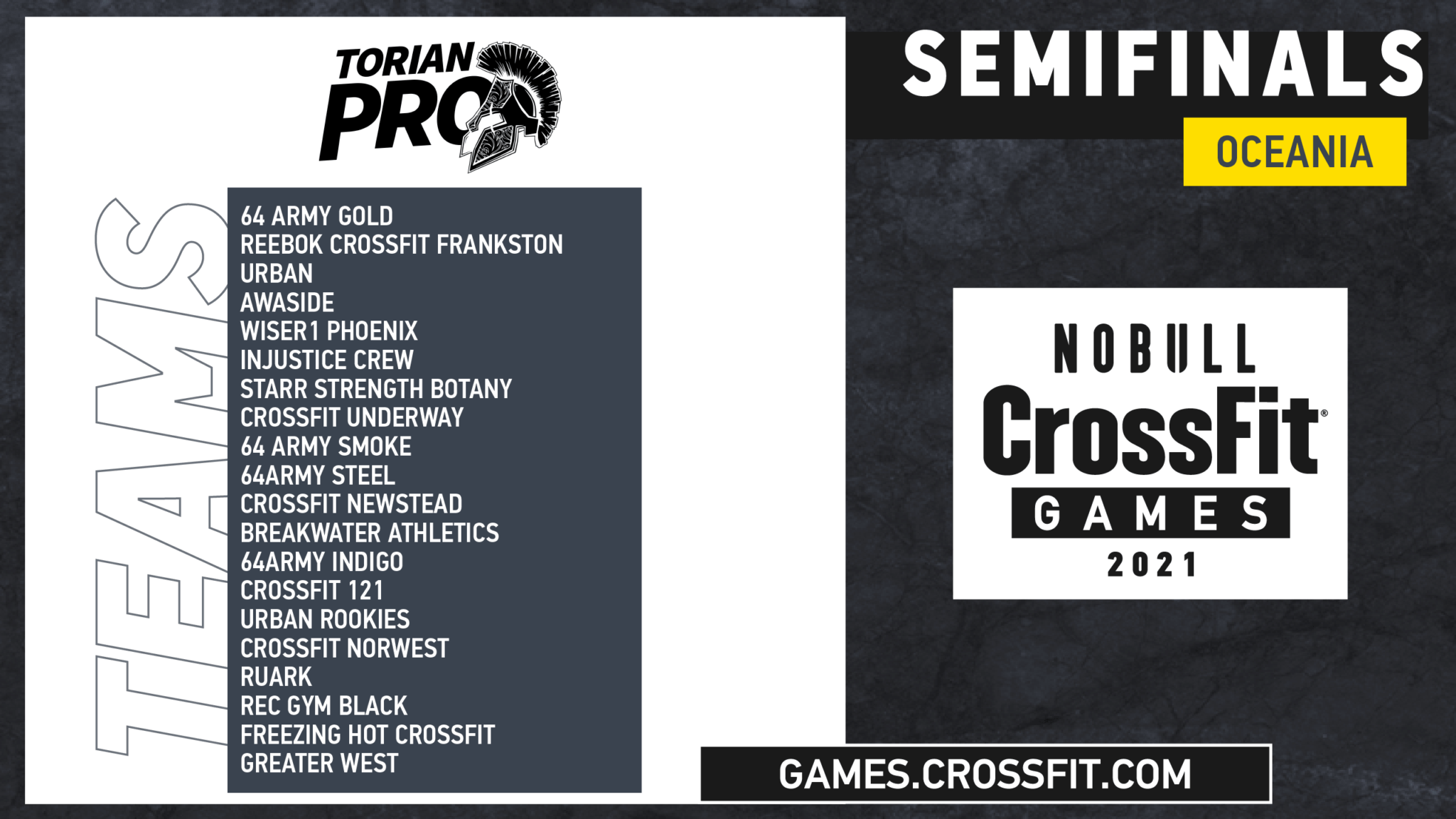 Asia Team Semifinals Seeding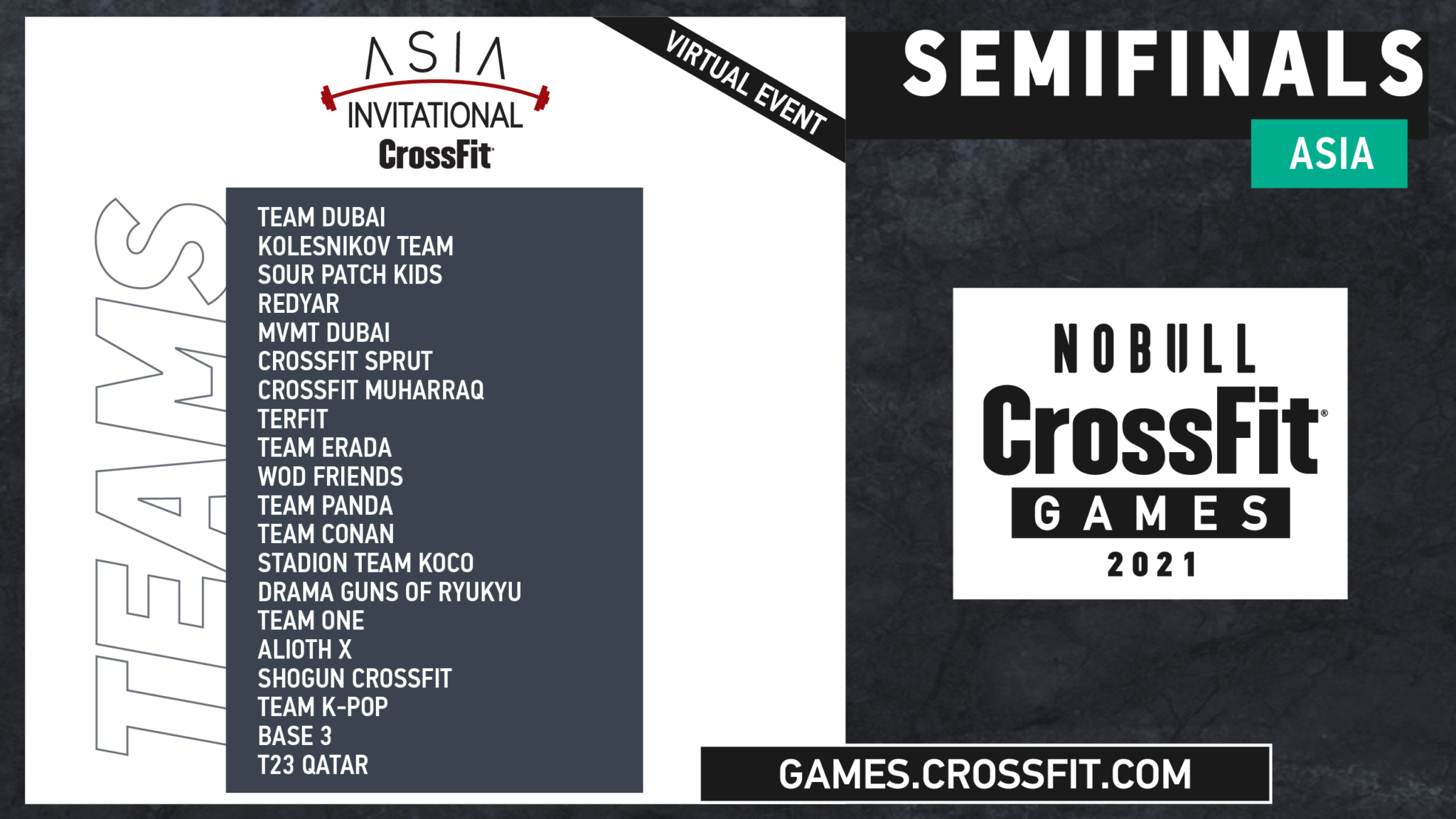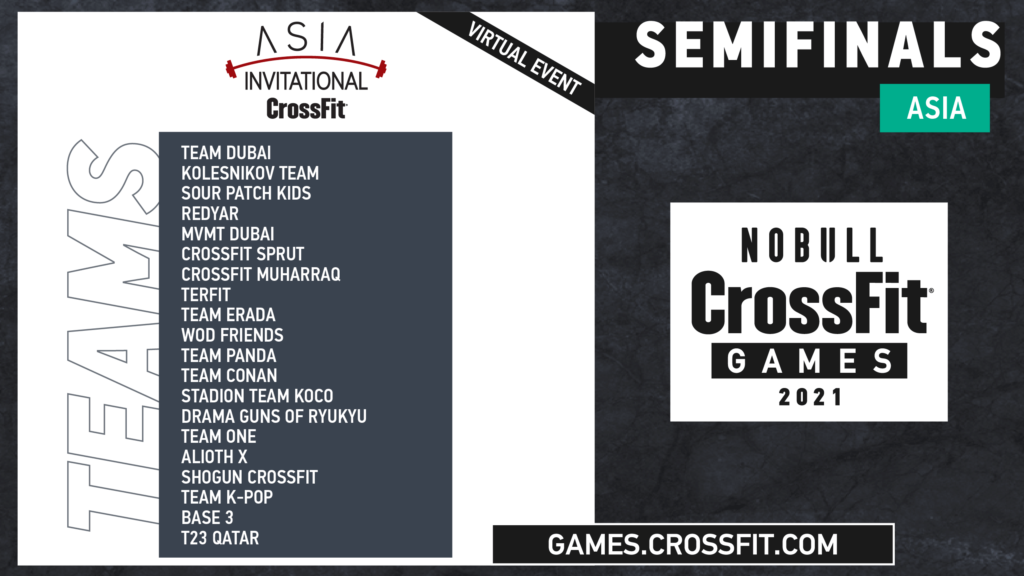 Africa Team Semifinals Seeding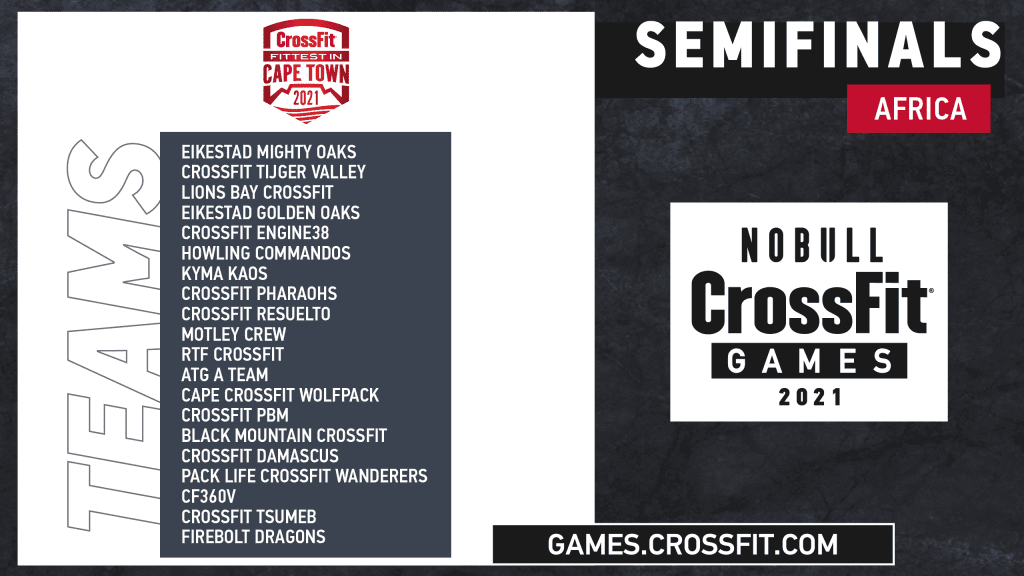 South America Team Semifinals Seeding