It was supposed to be a beautiful and exciting beginning of the 2022 CrossFit Games. We are not sure about the "beautiful", but it sure was exciting. Three words: Event 1 chaos – some athletes performed less than what was required and one athlete, in particular, did more than everyone else.
If you do not remember, the first event of the CrossFit Games this year was titled "Bike to Work" and the specifications were as followed:
For time:
75 toes-to-bars
5-mile bike
75 chest-to-bar pull-ups
5-mile bike
Unlike most events in the CrossFit Games, every single athlete was competing side by side, with all 40 athletes in the same heat. Many speculated how difficult and important was to get to the bike first because of the narrow path to begin cycling. Athletes were required to do 5 one-mile laps to complete the 5 miles on a bike.
That's not what happened to a few athletes.
Event 1 Chaos – Women
The division to kick off the CrossFit Games was the women's. In the end, Haley Adams won by mere seconds in a foot race against Tia-Clair Toomey.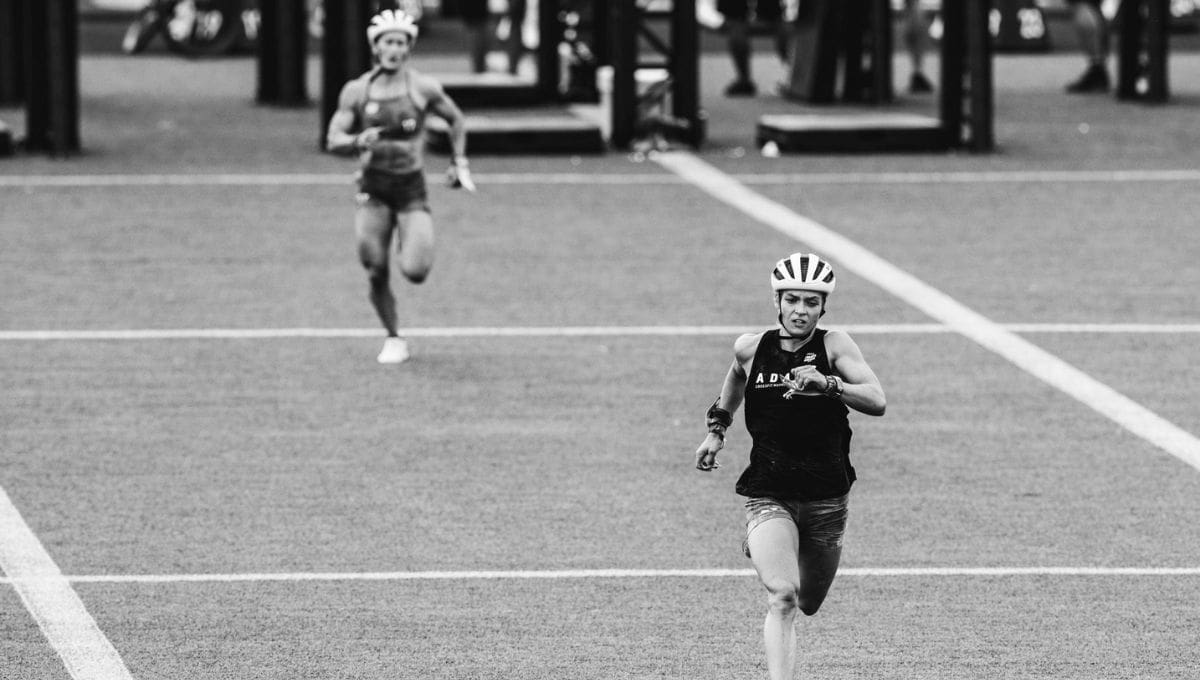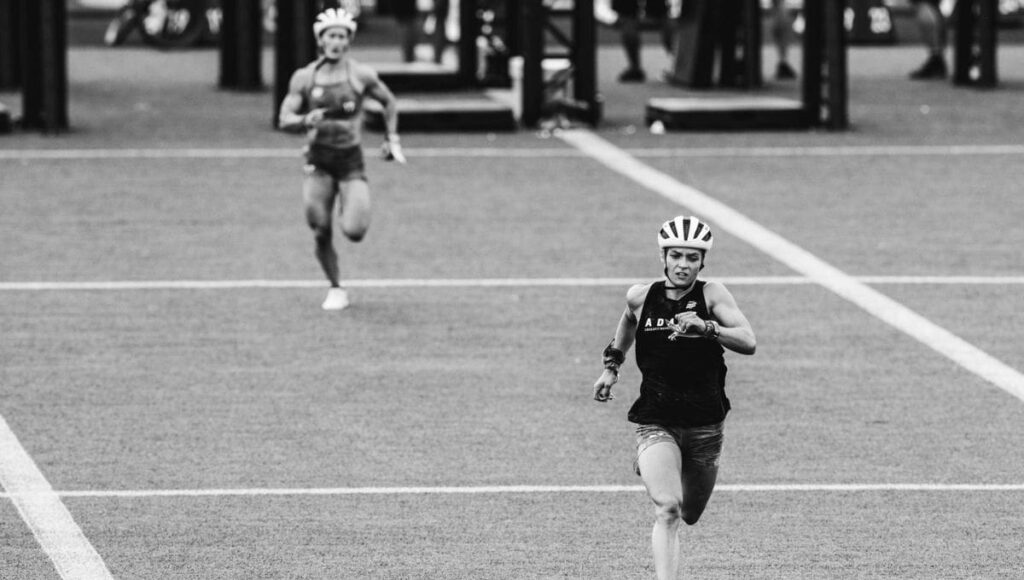 However, there were two athletes who finished before they were supposed to:
Danielle Brandon
Elena Carratala Sanahuja
In theory, Brandon crossed the finish line in 8th place, but according to CrossFit HQ she did not complete the required number of laps. The same happened to Elena Carratal Sanahuja. They were both penalised.
Officially, Brandon finished 27th while Sanahuja was placed last in the division.
Even more curious is the case of South Korean athlete Seungyeon Choi. According to CrossFit, she "completed an extra lap in this event" and the accurate time at which she completed was verified in the recorded footage of the event. Choi stands at 36th place after event 1.
Event 1 Chaos – Men
In the men's division there was a similar situation, but probably more aggravated as the people who did not complete the required number of laps actually finished 1st and 2nd.
Spencer Panchik
Lazar Dukic
According to the Livestream, Lazar Dukic was actually going to continue to his 5th lap, but turned around and followed the steps of Panchik who raced through the finish line.
To make things worse, CrossFit announced that it was Spencer's twin brother who got penalised, Saxon. The leaderboard, however, was accurate from the beginning. Spencer, instead of finishing 1st, ended up 5th.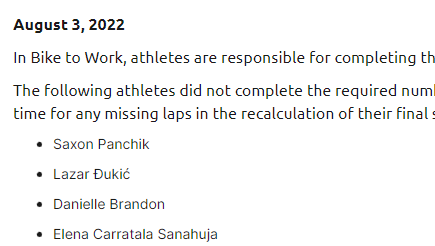 In the end, Ricky Garard took the win by mere seconds ahead of Jonne Koski.
You can check the leaderboard here.
How Did CrossFit Fixed The Issue?
CrossFit has taken more than two hours to address the issue concerning the discrepancy in the number of laps some athletes did not perform.
According to a statement, each athlete's slowest lap time was added to their recorded time for any missing laps in the recalculation of their final score.
Read More: Individual Events 3 and 4 Have Been Revealed (Brand New Movements)