"Who is the fittest in the relationship," Shane Orr questioned. He is the coach and husband to the Fittest Woman on Earth Tia-Clair Toomey. The fit duo decided to find out by doing a CrossFit WOD.
"This is actually a spinoff of Cindy," Shane explains at the beginning of the video. He did not want to do a 20-minute AMRAP of Cindy, so they changed it to a 5 round Cindy.
Here is the detailed workout both Shane Orr and Tia-Clair Toomey tackled:
With a 20 pound weighted vest, 5 Rounds of:
5 Strict pull-ups
10 bench press (115 / 80 lb)
15 Front squats (weight undisclosed)
Shane Orr explained the range of weight he and Tia would lift for the front squats. For the men, it is either 115 or 95 pounds. For the women, there is a bigger selection of weights to choose from: 115, 95, 85, or 65 pounds.
Watch Shane Orr and Tia-Clair Toomey Battle for Fittest in the Relationship
Tia-Clair Toomey is the Fittest Woman on Earth for the 5th time in a row. She displayed ultimate dominance during this year's CrossFit Games in Madison.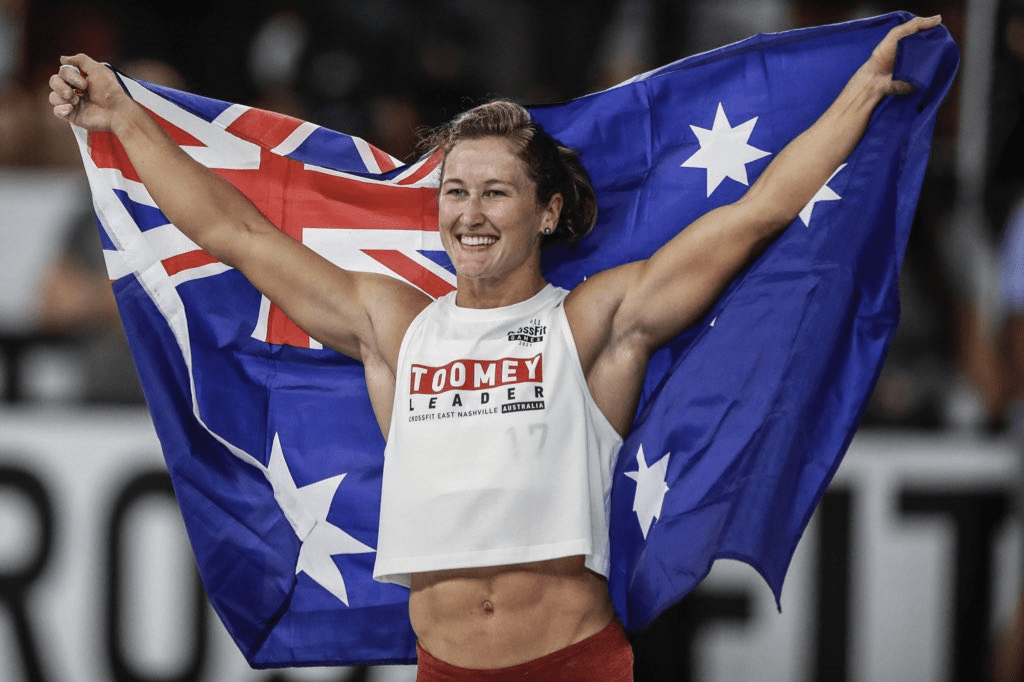 If you are looking to become stronger, check out 10 super healthy foods to help you gain muscle.
If eating is not your issue with gaining weight, but a proper bodyweight workout, then try out any of these 10 hardest bodyweight CrossFit workouts.