This technique guide will help you master the most common gymnastic exercises that you are likely to encounter in Crossfit.
BAR MUSCLE UP
For many Crossfitters, this gymnastic exercise is one of the most desired goals within the long-term training process.
Not only do muscle ups look impressive, but they are also an amazing way to build great upper body strength and explosive power from the hip drive. This article will explain what you need to do in order to complete your first few muscle ups.
How to achieve your first bar muscle up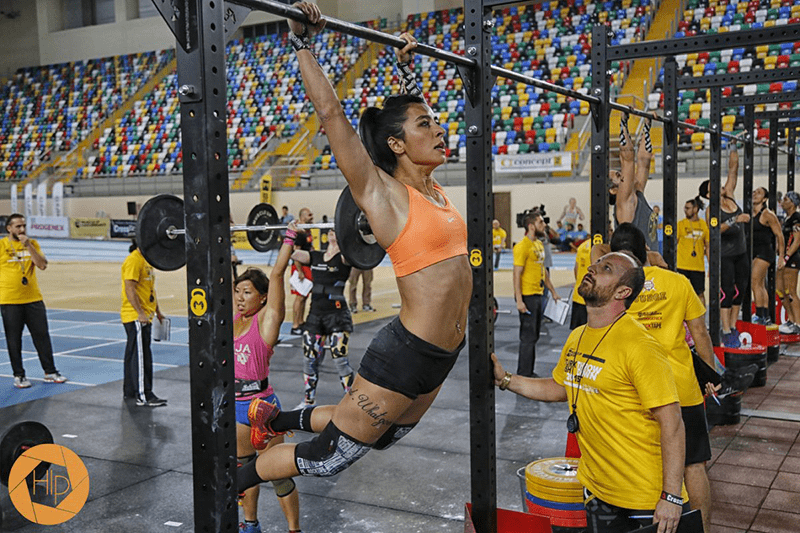 LAYING THE FOUNDATIONS
The bar muscle up is clearly not a suitable exercise for someone who is totally new to gymnastics. The exercise combines a strong Pull Up with a stable Dip, a dynamic kip and perfect timing.
The following numbers for body weight exercises provide a good guide of what level you should aim for before you begin to learn the technique for Muscle Ups:
7 – 10 Strict Pull ups
10+ Kipping Pull ups
10 – 15 Dips
3-5 Strict Chest2Bar-Pull ups
These numbers should only serve as a rough guide.
Check out the next page to learn how to master the other kind of muscle ups…