This home abs workout from Kari Pearce is a burner you are sure to feel the following day.
Kari Pearce is an American CrossFit Games athlete known not only for her impressive sporting performances but also for her amazing abs. Through Power Abs, she posts creative and tough ab workout routines you can complete at home without equipment.
Follow along!
Tough Home Abs Workout from Kari Pearce
AMRAP 10
10 Plank to Extended Plank
10 Superman Snow Angels
20 Cross Body Mountain Climbers (10 each side)
20 Bicycles (10 each side)
Who is Kari Pearce
Age: 32 years
Height: 157cm
Weight: 60kg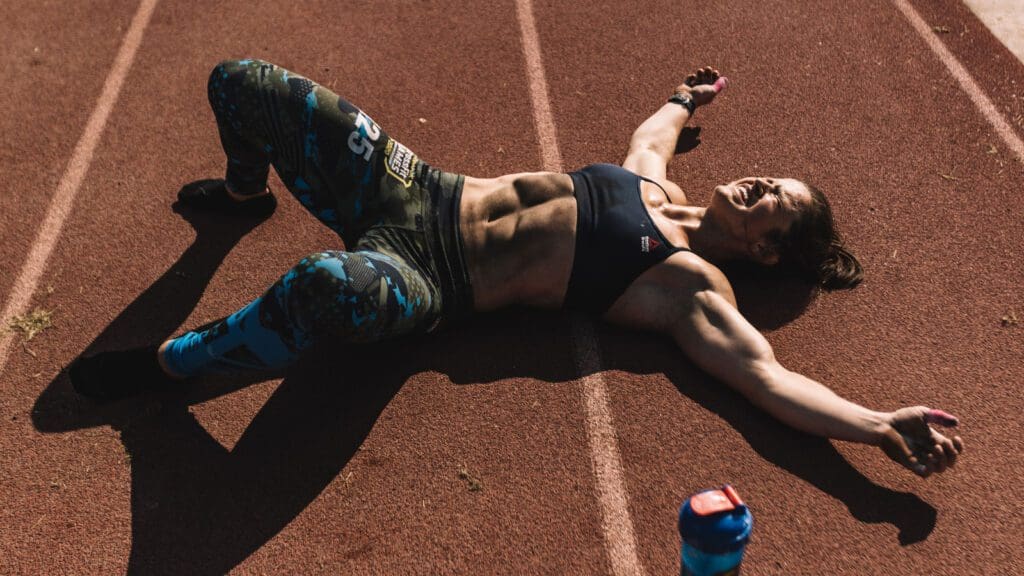 Kari Pearce has competed in CrossFit Open on seven occasions, finishing top 10 worldwide on three editions. Her best position was second place worldwide in 2017.
Kari has been crowned America's Fittest Woman in 2016, 2018, 2019, and 2020. She is a six-time CrossFit Games athlete. She also represented the United States of America in 2016 and 2017 at the CrossFit Invitational.
Born and raised in Ann Arbor, Michigan, Pearce began her athletic career as a gymnast at the age of three and did it for 18 years. She went to New York in 2013 and later moved to Las Vegas to train with Underdogs Athletics.
Pearce competed in bodybuilding before joining the CrossFit community.
She retired from competitive CrossFit before the 2022 season to focus on her business, Power Abs.