Kari Pearce, the 2020 Third Fittest Woman on Earth, announced her retirement last weekend, with the upcoming Rogue Invitational scheduled as the last CrossFit event she competes in.
In her seven years competing in CrossFit, Pearce has amassed an impressive resume, which includes:
3rd Fittest Woman on Earth in 2020
4-time Fittest Woman in the United States (2020, 2019, 2018, 2016)
5 consecutive top 10 finishes at the CrossFit Games
7-time CrossFit Games qualifier
4-time Regional athlete
2-time CrossFit Open workout winner and 4-time CrossFit Games event winner
"Most Improved" athlete at the 2016 CrossFit Games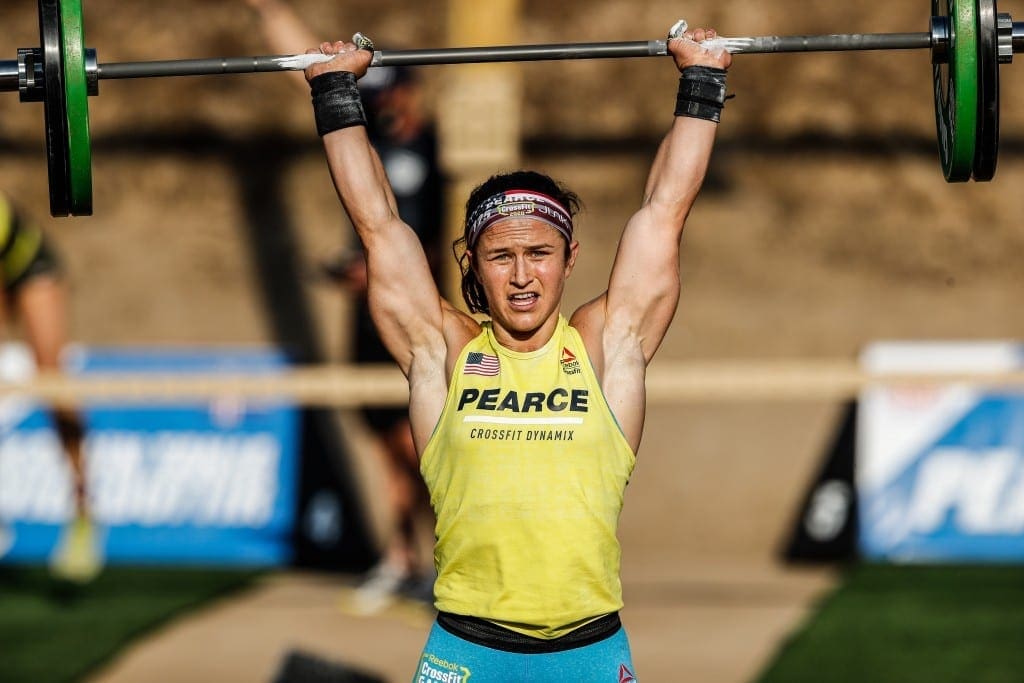 Coming off her best CrossFit Games performance in 2020, expectations were high for the following year. Pearce was strong during the West Coast Classic Semifinal, where she placed second and secured qualification to the ultimate testing ground. She was however forced to withdraw from the 2021 CrossFit Games after testing positive for COVID-19.
The 32-year-old announced she'll now focus on her business, PowerAbs, full time.
"Every athlete reaches this point in their career and it's time for me to now move my full focus to my business," she said.
"I'm really excited to devote all my time and focus to helping others become their best version of themselves!"
She will step onto the competition floor one last time this weekend, October 29 to 31, at the 2021 Rogue Invitational.
Here we celebrate the top moments of her impressive CrossFit career.
Kari Pearce Top 5 Moments of Her CrossFit Career
5 – Earing the title of 3rd Fittest Woman on Earth
An obvious pick, but Pearce's CrossFit Games podium finish is definitely a highlight of her career. She narrowly qualified to the 2020 CrossFit Games in-person finals after finishing Stage 1 in fifth place, just two points ahead of Norway's Kristin Holte.
Her placement on the leaderboard shifted throughout the competition but she showed why she's one of the best athletes and deserved that podium spot by dominating that last event, Atalanta. It marked her best CrossFit Games finish, having finished inside the top 10 for five consecutive years.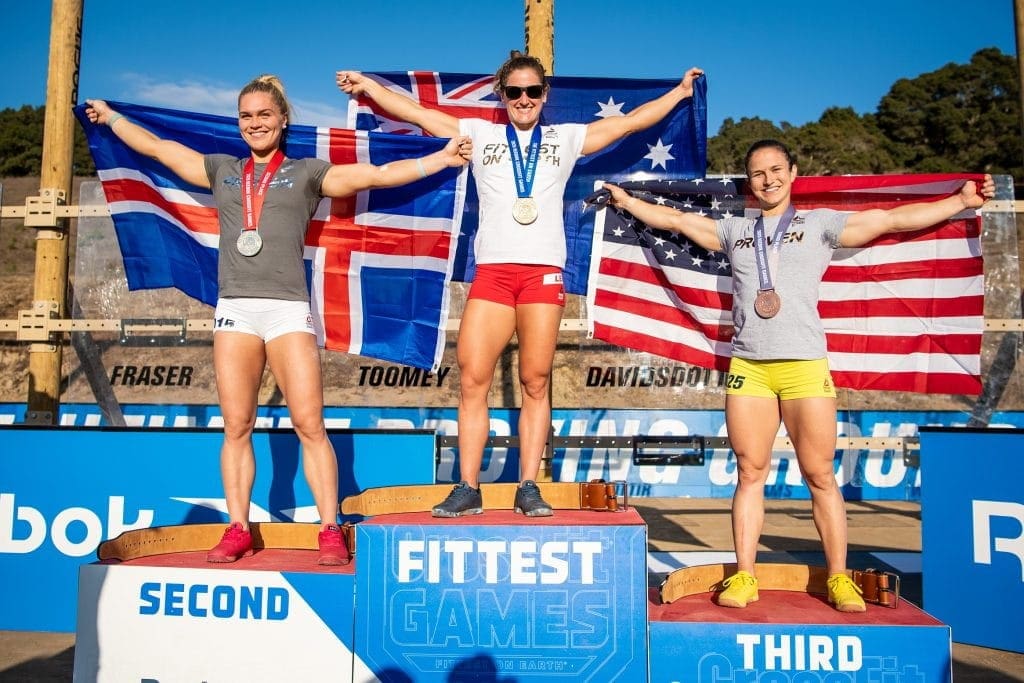 4 – Atalanta outright Event win at the 2020 CrossFit Games
Pearce was the first athlete in the whole competitive field to cross the finish line in what was "the most difficult CrossFit Games event to date."
Atalanta was the last workout of the 2020 CrossFit Games and consisted of a mashup of workouts Murph and Mary.
For Time:
– 1-mile run
– 100 handstand push-ups
– 200 single-leg squats
– 300 pull-ups
– 1-mile run
W 14-lb. vest // M 20-lb. vest
Athletes must wear a weight vest. Reps must be completed unpartitioned — i.e., all 100 handstand push-ups must be completed before moving on to the single-leg squats, etc.
In a field of five men and five women, Pearce led the workout from the start and didn't slow down, finishing ahead of the whole competitive field. There was one moment, at the end of the 300 pull-ups, where it looked like Katrin Davidsdottir might catch Pearce, but as soon as Pearce hit the final run it became clear she wasn't going to allow that.
Her impressive performance did not only grant Pearce her first event win at the 2020 Games but was enough to secure her first CrossFit Games podium.
Watch Kari Pearce complete Atalanta:
3 – Winning Mary outright at the 2019 CrossFit Games
The first event inside the Coliseum at the 2019 CrossFit Games was a bodyweight AMRAP, and Pearce did not only secure an event win but completed the most reps out of the entire competitive field, woman and men alike.
The workout was:
Complete as many rounds as possible in 20 minutes of:
– 5 handstand push-ups
– 10 single-leg squats, alternating
– 15 pull-ups
Time cap: 20 minutes  
She chalked up 695 reps in 20 minutes. She beat first place male finisher, Noah Ohlsen, by 18 reps and Mat Fraser by 20 reps.
She was 20 reps ahead of second-place finisher Kristin Holte and the event win awarded her with the Leader jersey going into Saturday, the next day of competition.
Dave Castro paid his respects to this incredible achievement by posting the following on Instagram: "Congrats to Kari Pearce for completing more rounds and reps on Mary (5 hspu, hers were strict, 10 pistols, 15 pull-ups) than any athlete, male or female, tonight at the CrossFit Games. Cool to see."
Watch Kari Pearce dominate workout Mary:
2 – First event win with Murph in 2016
Pearce earnt her first CrossFit Games event win during Murph at the 2016 CrossFit Games. This was only her second Games appearance and the American athlete finished the workout in 36:42.42, beating Sam Briggs' winning time from the previous year by over 2 minutes.
Murph:
– 1 mile run
– 100 pull-ups
– 200 push-ups
– 300 squats
– 1 mile run
Kari was chased by 2015 CrossFit Games winner Katrin Davidsdottir on the last mile, with the Icelandic athlete breathing on her neck coming down the stairs and back into the stadium. It looked like Davidsdottir would close the gap, but Pearce pulled an exhilarating sprint finish and earnt her first ever Games event win.
Watch the final sprint:
1 – Earning the title of Most Improved athlete in 2016
The most improved award goes to athletes who, unlike Rookies, have made it back to the CrossFit Games and ultimately showed incredible improvement from one year to the next.
Kari Pearce was awarded this title in 2016, her second year at the Games, after going from 21st place in 2015 to 5th place in 2016.
Her second Games appearance also featured her first overall event win, Murph, and a second event win with "The Separator" – a workout with Back Squats, Burpees and Ring Handstand Push-Ups.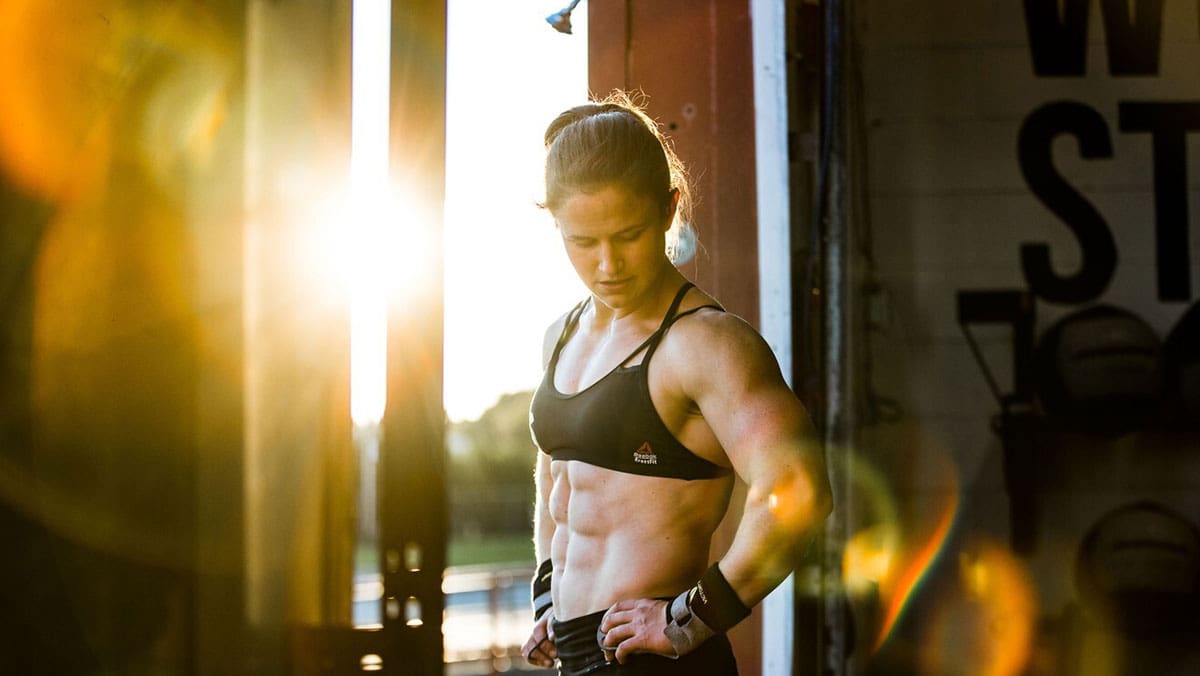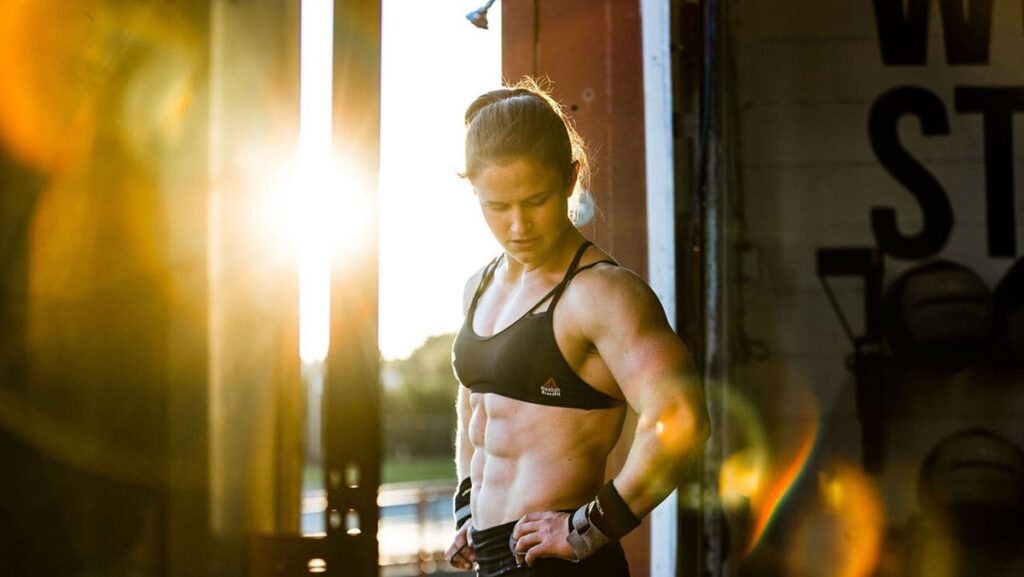 We wish Kari all the best in her future projects. What's your favourite Kari Pearce moment? Let us know!