Can you be faster at rope climbing? Yes. Learn how to fast kip rope climb below.
The following how-to was designed by a movement expert specializing in strength and conditioning for CrossFit, gymnastics and action sports coach Carl Paoli. Carl recently published his new book where he presents the art of movement and give you a personalized program that shows how to connect four basic movement styles to fit specific purposes.
If this is too difficult, you can try to master the legless rope climb or try the Russian wrap (more directed at beginners).
How To Fast Kip Rope Climb
Shorter and faster kip
Instead of doing the long swing, focus on the shorter and faster kip, similar to the one you use while performing kipping dips: knees drive up – explosive kip.
Knees up and kick
Grab the rope and do a partial knee to elbow. Once the knees reach above the hip level, kick up. As you driving the knees up, use the weightless momentum to explosively extend, snap and drive up with the hips. This movement will give you the opportunity to take a step up (climb up).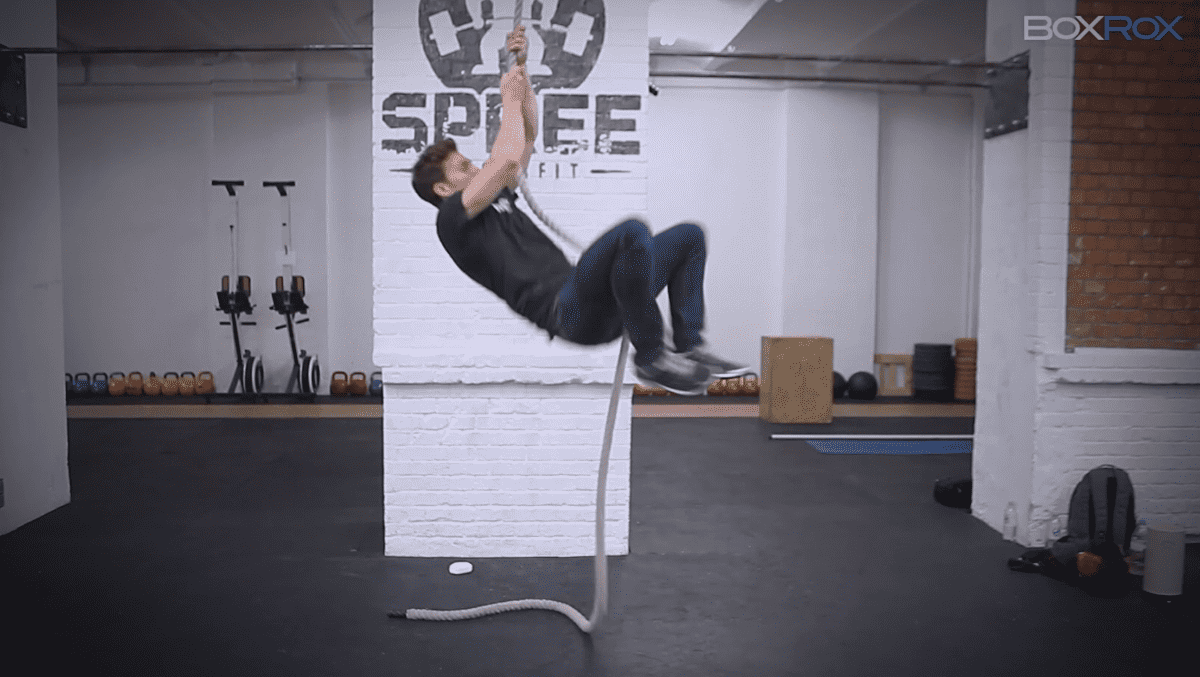 Vertical pull
Keep in mind that this style is not a swing, it's a vertical pull which allows you to take bigger steps and move faster.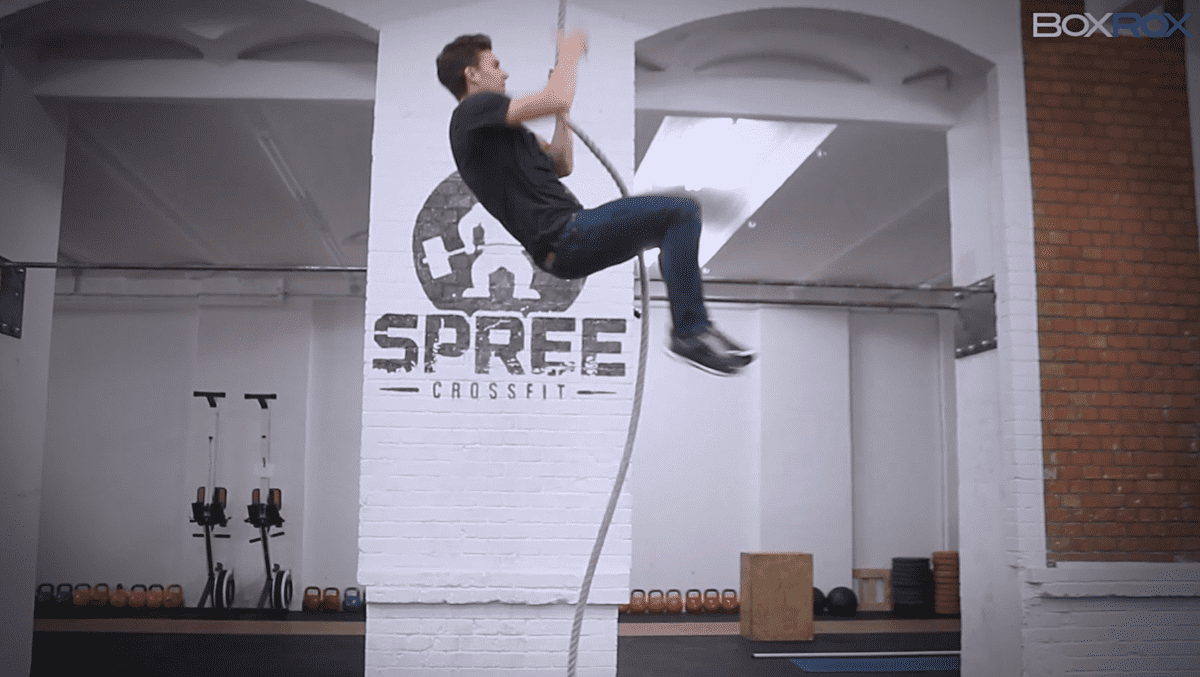 On the way down, chose the style you feel comfortable with. Jumping is faster, but also presents a higher risk.
Prevent Rope Burns
Climbing up and down the rope, especially on time during the WOD, presents a certain risk of developing rope burns. Rope burns are caused by the friction between your hands and the manila (strong fiber the ropes are made of). This happens when you slide off the rope too fast. To prevent these painful wounds that can put you off the bar for a few days, make sure you use partial squats to descend from the top (see our first how-to rope climb) or try wearing gloves.
If the burns do appear, see our how-to hand care article where we explain how to treat wounds and injuries cause by climbs, pull-ups and toes-to-bars.
WOD with legless rope climbs: advanced level
The CrossFit Games 2013: Legless
For time:
27 Thrusters (43 / 30 lbs)
4 Legless rope climbs
21 Thrusters
3 Legless rope climbs
15 Thrusters
2 Legless rope climbs
9 Thrusters
1 Legless rope climbs
Time Cap: 10 minutes
Put what you have learned into action. Check out these 7 Incredible Rope Climb Workouts for Strong CrossFit Athletes