Learn how to get bigger arms faster with these great tips from Jeff Cavaliere from Athlean X.
How to Get Bigger Arms Faster
"Most guys that workout want to know how to get big arms.  The problem is that they wind up doing hours of the wrong types of biceps exercises, the wrong biceps workouts, and sometimes even neglect just how important the triceps are to adding size to the arms.  Well, in this video, I'm going to show you that it is possible to get big arms much faster by including a couple of the right biceps exercises and triceps exercises into your arm workouts."
Working the Long Head
To begin with, in order to get the biceps to peak more you will want to work on the long head of the biceps since it is largely responsible for the biceps peak.  The long head of the biceps can be stimulated more with biceps exercises that start with the arm in an extended position behind the body.  You can do this with an incline biceps curl, but you won't be able to lift as much weight as you can on the biceps exercise that I show you here."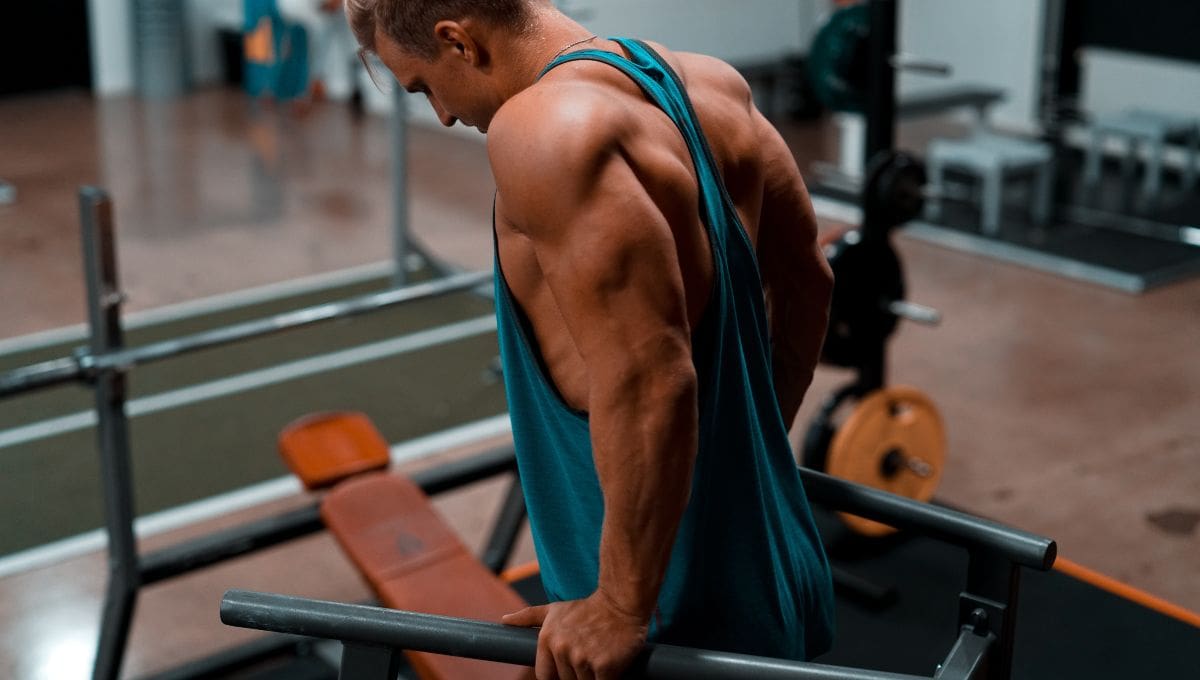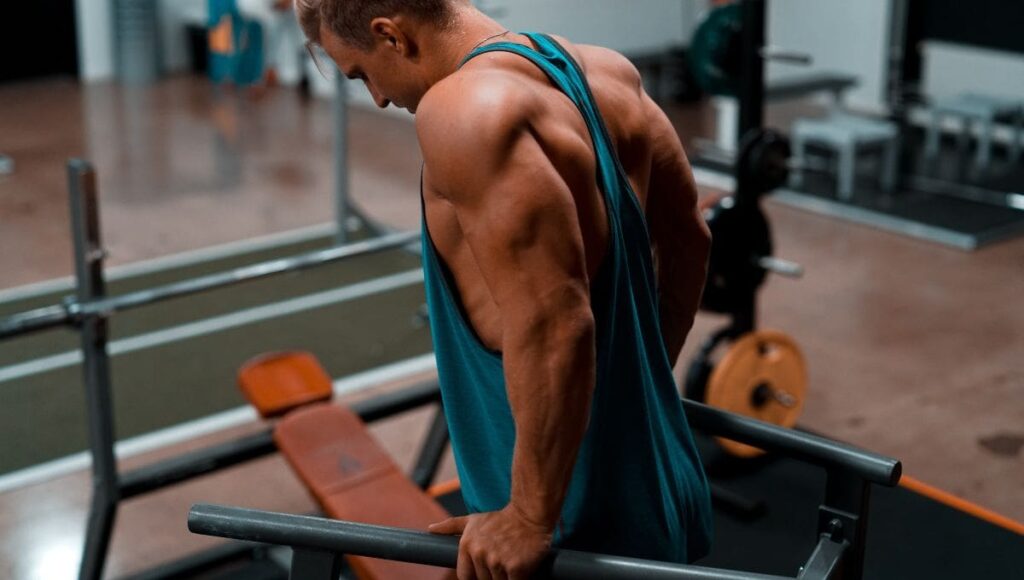 How to Get Bigger Arms Faster – Triceps Exercises
"Next, you'll want to work on specific triceps exercises when trying to get much bigger arms a lot faster. Since the triceps muscle accounts for roughly two thirds of the mass of the arm you'll want to make sure you train them in every complete arm workout. The triceps exercise shown here will help you to get big arms much faster because it hits the long head of the triceps more – which makes up the bulk of the triceps muscle."
"By putting the triceps on a bigger stretch, you'll be able to handle more weight and get a stronger contraction – allowing you to get big arms much faster than with typical triceps workouts."
How to Get Bigger Arms Faster – Adding Size Quickly
Once you start to see just how much you can lift on these arm exercises and the results you will start to see from doing them, you'll realize just how fast you can build big arms. This is most likely due to the fact that each of these exercises add size to the arms. The biceps drag curl adds height to the arms while the triceps extension exercise adds width to the triceps.
Video – How to Get Bigger Arms Faster
Learn More
How to Increase Chest Size and Strength
Best Way to Train the Chest for Hypertrophy (Muscle Mass)
Upper Chest Exercises Ranked (Best to Worst)
9 Best Dumbbell Chest Exercises
Muscles of the Arms
The arms are one of the most important muscle groups in the body. They're used for lifting and moving heavy objects, and they help you maintain balance while running or playing sports.
How to Get Bigger Arms Faster – Biceps Brachii
The biceps brachii is a two-headed muscle located on the front of your upper arm. It has its origins on the supraglenoid tubercle of the scapula and superior lip of glenoid labrum, and inserts into the radial tuberosity on the radius.
The biceps muscle flexes your forearm at the elbow joint, which means it allows you to bend your arm at the elbow joint.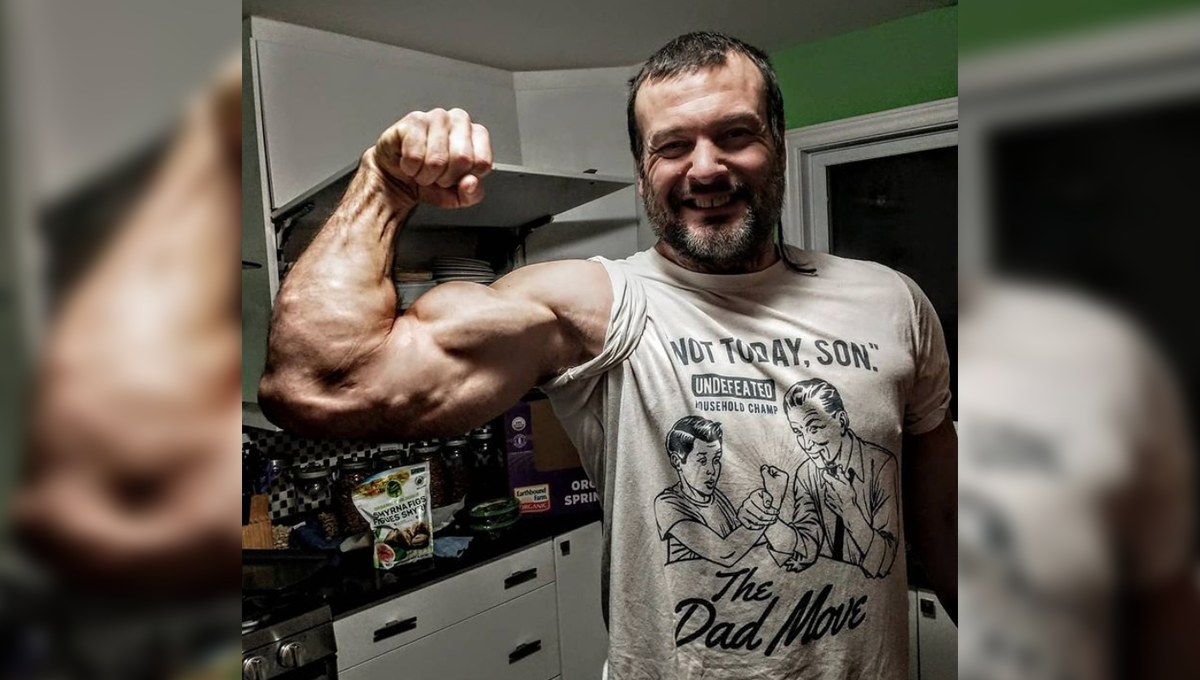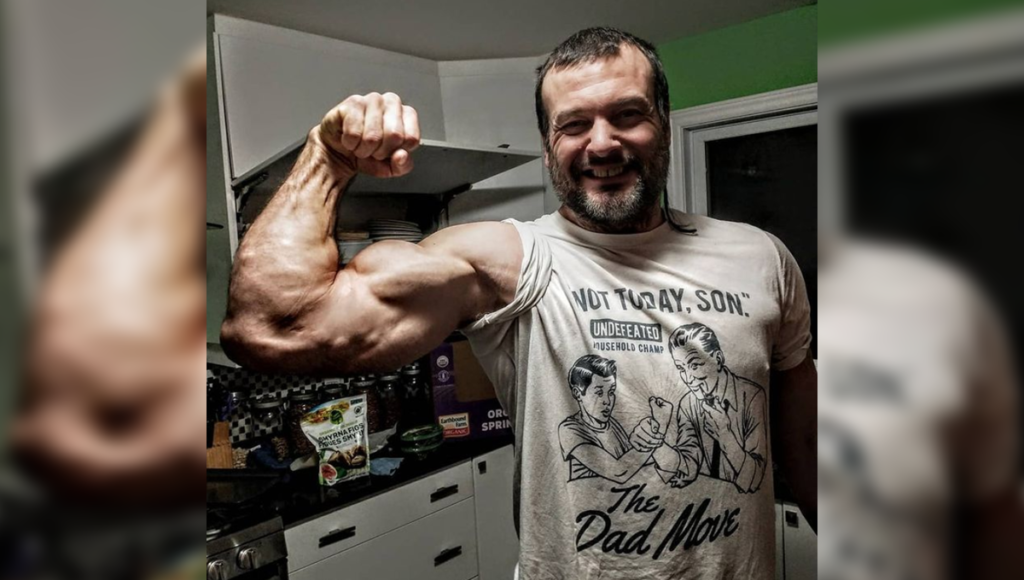 The biceps brachii muscle is attached to two bones:
Scapula (shoulder blade) – originates from supraglenoid tubercle and superior glenoid labrum.
Humerus bone – insertion point is also known as coracobrachialis attachment point; it forms part of insertion for both muscles
How to Get Bigger Arms Faster – Brachialis
The brachialis is a muscle in the upper arm that lies beneath biceps brachii (the main elbow flexor). It forms a horseshoe around the elbow and acts as both an elbow flexor and supinator.
The brachialis is shorter than biceps, but it has more fibers per unit volume and thus can produce more force. In addition to acting as an elbow flexor, brachialis also helps with supination of forearm which means turning palm up or pronation of forearm which means turning palm down.
How to Get Bigger Arms Faster – Triceps brachii
The triceps brachii is a three-headed muscle that is located on the back of your upper arm. The muscle is responsible for extending or straightening your elbow joint.
The triceps brachii can be divided into three parts: the lateral head, medial head, and long head. These three heads together make up what we call the triceps.
The long head begins at the spine of scapula and extends distally to insert into olecranon process of ulna near coronoid process of ulna (the two ends are separated by tendon).
It originates from medial fibres of infraspinatus & teres minor muscles as well as supraglenoid tubercle & posterior surface of greater tuberosity where it becomes superficial after passing anterior to humerus superficial to deltoid muscle belly.
These are the muscles of the arms
Biceps brachii: The biceps brachii is a powerful muscle found in the upper arm. It flexes (bends) the elbow, and also supinates (rotates palm of hand to face ceiling), abducts (moves away from centerline) and internally rotates (rotates inward toward body) the forearm.
Brachialis: The brachialis is a short muscle located between the biceps and triceps that produces flexion of the elbow joint when it contracts, as well as assists with pronation of your upper arm.
Triceps brachii: The triceps are three muscles located on your backside of arms, consisting of two heads – long head & lateral head – connected by a tendon at their distal attachments (where they join together).
Conclusion
As you can see, the arms are made up of a number of muscles. The biceps brachii and triceps brachii are some of the most well-known muscles in this part of the body, but there are many others that play important roles. It is important to understand how they work together when performing exercises such as curls or presses so that they don't become injured while exercising!
Add this workout into your training and learn how to build bigger arms faster.