Hey Jak, can you give us a brief bio about yourself, where you're from and how you got into Crossfit?
I'm originally from Accrington in Lancashire but work and train at CrossFit JST in Wigan, both in North West England. Before I began CrossFit I was on the British Laser Youth Squad in Sailing and then briefly played Rugby League.
When I was at University my friend showed me CrossFit on youtube. We were very limited with our facilities but luckily we had access to lifting platforms. From then on I decided to get as good at weightlifting as possible. A year later I finished University came home and started CrossFit at JST.
Since joining CrossFit JST I have been to Regionals in the team twice and then last year made it as an individual, which was also my first individual competition in CrossFit.
Current 1RM PRs
Deadlift: 255kg
Back Squat: 210kg
Bench: 127.5kg
Squat Clean: 160kg
Snatch: 133kg
TRAINING
What does a typical training / coaching day look like for you Jak?
Backflip out of bed, grab my spear and find breakfast. Train, plough the fields, lift some hay bales. Not really, just a standard day is usually: eat – work – train – eat – work -eat – train – work – eat – sleep.
How does your training and programming differ in the run up to The Regionals in comparison to the rest of the Year?
In the last 4 weeks I've been trying to get as strong as possible before Mr Castro released the Regionals workouts. As Regionals gets nearer I'll do more interval and lactate threshold training to get fitter. In a team you have to be fit in a slightly different way than individually, you have to move faster when it's your turn and it's not as much about pacing. You also have to be more switched and aware of your teammates, especially when it comes to synchronised movement and using the worm.
As both an elite athlete and a skilled coach, do you think a coach needs a basic level of physical and technical ability in order to be able to teach from experience and not just rely on theory?
I don't think that it's essential to have a certain physical and technical ability. But I do think that being a good athlete helps to make a skilled coach better because they can demonstrate a movement with confidence and then people can try to copy them and pick things up easier. If you can have a coach that knows the theory and can then back it up with the ability to put it into practice I think that is the ideal combination.
Why did you decide to switch to Team this year and not compete as an individual again?
Being given the opportunity to potentially be in the first British team to go to the CrossFit Games, especially with the athletes that we have recruited was really a no brainer. Any chance to represent my gym and country is a privilege. It would also give me the experience of knowing what the Games is like before I hopefully make it as an individual. Where we placed worldwide in the Open shows that we can potentially win the Games as well which has been our goal from the beginning of the season.
If you could switch jobs with Dave Castro for a day and program one event for the upcoming Regionals to suit your strengths, what would you choose?
Max Snatch ALL DAY!!!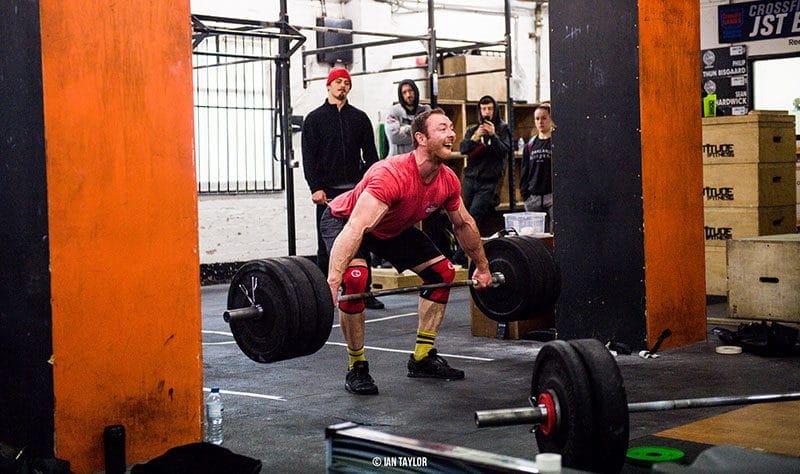 Do you do your own programming? What do you do to ensure balance in your training?
For the past few years I have followed the JST Compete CrossFit Games Open programme by Steven Fawcett. This has made sure I have peaked at just the right time and each year I have come on leaps and bounds. I currently programme my own strength and OLY lifting and will do in the "off season" as well because I feel I've trained enough and have enough experience programming for clients to know what works best in this respect.
Do you program specific strength cycles into your wider Crossfit training?
Yes, so for the JST Compete Open programmes we periodise the training. We programme in such a way that it is personalised and you can jump in on the programme at any time.
There is an extensive period where strength is prioritised in the "off-season" and cut we cut the cardio down to maximise strength gains. We follow the basic scientific principles that other sports use, where you have different phases. Once the max strength period is finished we do still keep strength in but it no longer becomes the priority. It's more about maintaining the gainz that you have made while getting as fit as you can.
Do you have any specific routines or rituals when you compete, lift and train?
I like to stick to my normal routine as much as possible. As long as I can have breakfast before I do anything else I'm pretty much good to go. Before I lift, some form of caffeine is obligatory.
More recently just having 5 minutes before training to myself to clear my head for what I'm about to do seems to be making me more efficient and focused in my training.
What is your main focus for 2017 in terms of Crossfit?
Rain on Mayhem's parade and win the CrossFit Games with Team JST.
When things get really tough in WODs, do you have any mental tricks that you use to stay focused and keep going?
I'll be honest no. Your training should give you enough confidence that you know you can keep moving or that you are performing to the best of your ability.
The pain is only temporary. The faster you get it done, the sooner it will end.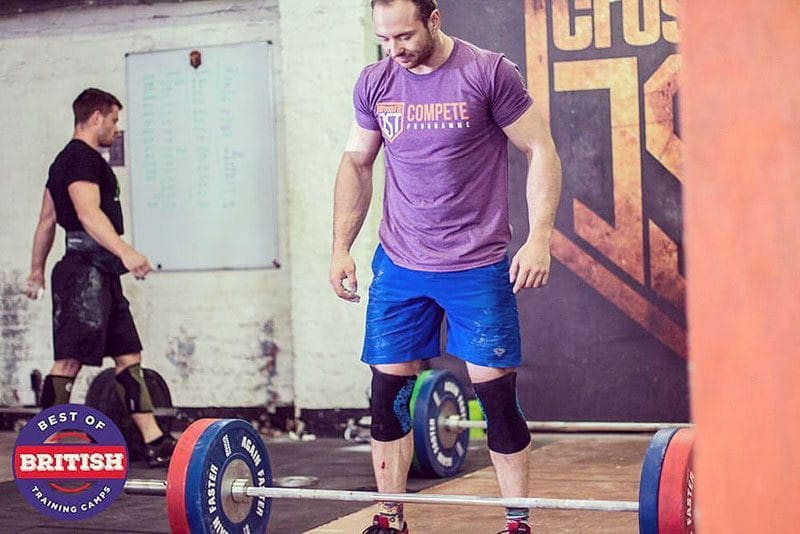 What common mistakes do you see many beginners making, and what should they do to avoid them?
A common mistake that not just beginners make, but a lot of people in general is that when they perform an exercise they are just going through the motions, trying to make an exercise as easy as possible or aren't really thinking about the purpose of the exercise they are doing. I find this more so for drills in warm ups and accessory work and then when they come to do the main exercise they still have trouble grasping it or wondering why they aren't progressing.
As much emphasis should be placed on drills and accessory work as the main lifts/ movements.
THE BRITISH SCENE AND THE FUTURE OF CROSSFIT
How would you describe the UK Crossfit scene?
It's still pretty young in the UK. The Best of British Training Camps have given us a good perspective of what CrossFit is like in the UK. It's surprising how few people know the basics when it comes to gymnastics, weightlifting and how to get fitter. But with the likes of RowingWOD and specialised coaches such as ourselves, we are helping to educate as many people as much as we can.
Socially it is great. As an example you can go over to a competition like The Rainhill Trials just to spectate, and come away knackered because you've spoken to 10's of 100's of people, even if you've only met most of them a handful of times. This is very similar to what the social scene was like when I was sailing as well. Whether it's a British thing or just the type of sport I'm not sure.
What do you hope to see from British CrossFit athletes in the future? What do we need to do in order to get more athletes onto the podium at The CrossFit Games?
I'd love to see more athletes from all categories and more British teams make it not just to the Games but to Regionals as well.
To get more athletes on the podium I think just getting more young athletes involved in CrossFit would be a start. A system similar to that in other Olympic sports would be the ideal.
I think we can see from the performances of young British athletes in The Open like Murtaza Nadeem and Reece Mitchell, that we have the calibre of athletes to do well. As long as they train appropriately and smart there's no reason why they can't carry on to do this in the men's categories in years to come. As a nation we are very good at sports already and there is a lot of opportunity to compete in other sports, I think it's just encouraging them to do CrossFit.
What one book would you recommend that everyone should read?
Extreme Ownership by Jocko Willink
If you weren't a Crossfit Athlete and coach, what would you be doing instead?
I would be a Geophysicist, sat in an office or on a boat looking at images of the seabed and below the seabed.
Can you tell us one surprising thing about yourself that people would never guess when they first meet you?
I didn't do sport at university. I did Geography and then a Masters in Applied Marine Geoscience and then looked at rocks for a job when I finished university.
Thanks for your time Jak and best of luck to you and Team JST for The Regionals!
Learn more about Jak and team JST: