Justin Medeiros has become the Fittest Man on Earth for the second time in a row after the last individual event at the 2022 CrossFit Games.
Two years ago Medeiros was competing for the first time at the CrossFit Games. He finished 3rd, got the Rookie of the Year award and set his sight on better results. Last year he won the CrossFit Games for the first time and continue his stratospheric CrossFit career by also winning the Rogue Invitational. And now, he's done it again.
Justin Medeiros, the Fittest Man on Earth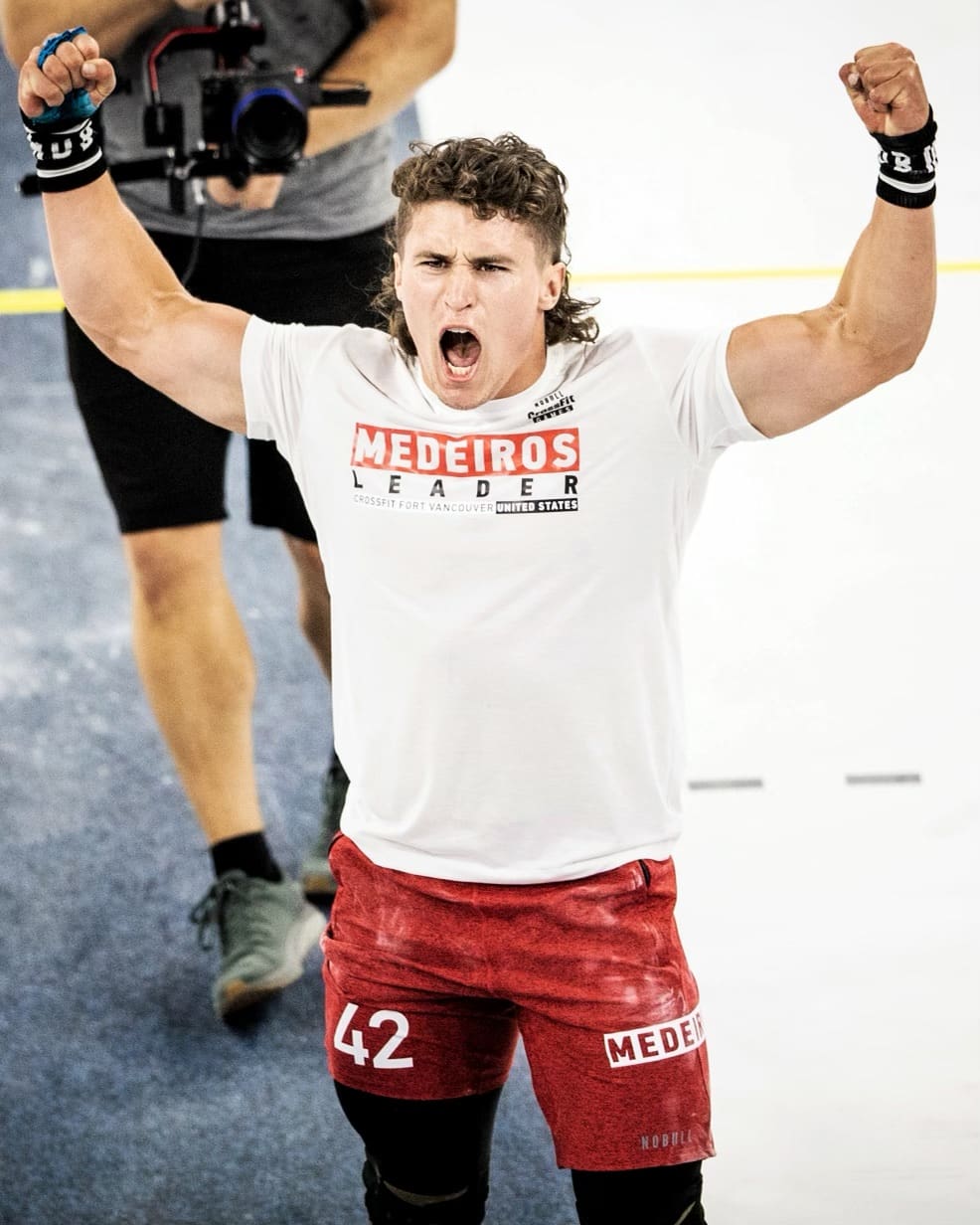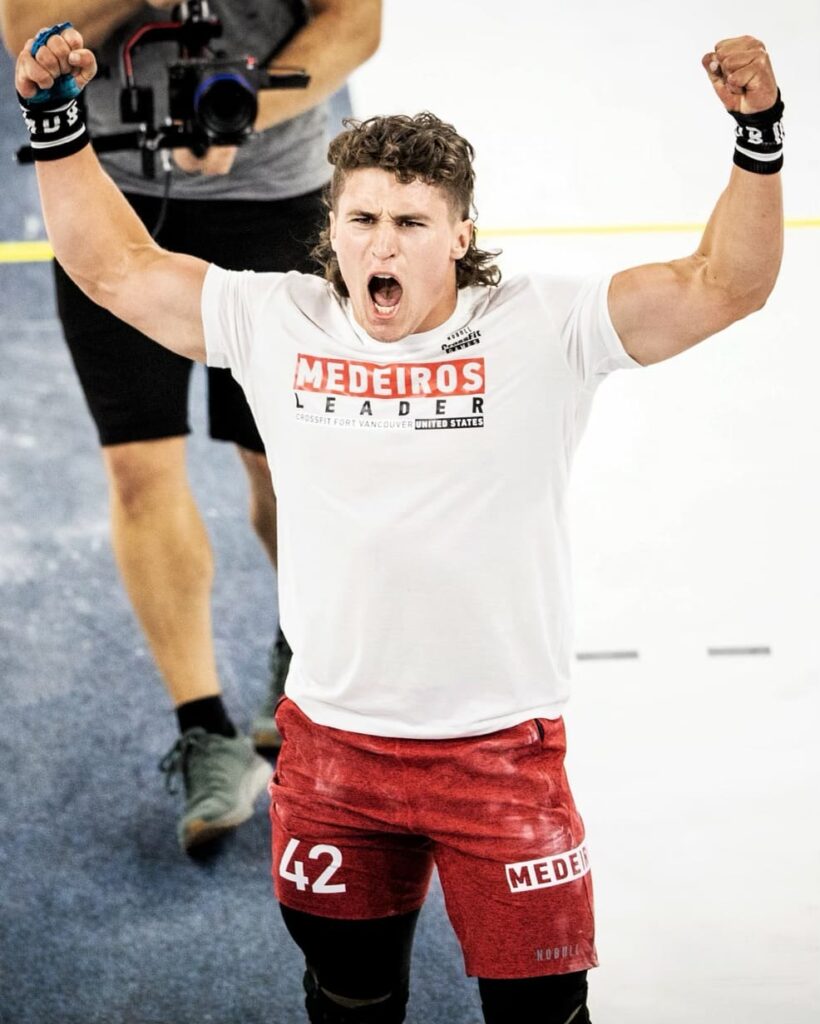 Justin Medeiros always looked close to taking the lead during the CrossFit Games. Event after event, Justin was keeping his head down and griding through each workout thrown at him. Ricky Garard wore the leader jersey for longer, but it was in the last 4 events that the mullet took over and never looked back.
Justin Medeiros finished the 2022 CrossFit Games ahead of Roman Khrennikov and Ricky Garard, 2nd and 3rd place respectively.
Justin Medeiros' CrossFit Games in 10 seconds
Individual Event 13 Results – Jackie Pro
For time:
1,000-m row
50 thrusters
30 bar muscle-ups
Women: 65 lb
Men: 95 lb
| | | |
| --- | --- | --- |
| Position | Athlete | Time |
| 1 | Lazar Dukic | 07:59.70 |
| 2 | Roman Khrennikov | 08:09.71 |
| 3 | Cole Sager | 08:10.64 |
| 4 | Justin Medeiros | 08:26.34 |
| 5 | Samuel Kwant | 08:26.73 |
Medeiros came into this event with a big margin ahead of the competitors. He had to finish in the top 9 overall to defend his title of Fittest Man on Earth. And that he did. Pacing his work, he kept looking at Khrennikov to understand how far or close he was and, as soon as the bell rang to being the event, he kept Khrennikov close at bay.
Khrennikov won the heat in the end, but Justin came right after him which, in the end, was his goal.