After a close battle throughout the penultimate and final day, Justin Medeiros won the final event to secured overall victory at the 2021 CrossFit Games.
Prior to the final event the leaderboard looked like this:
Please note that only the top 20 athletes remained after the cuts.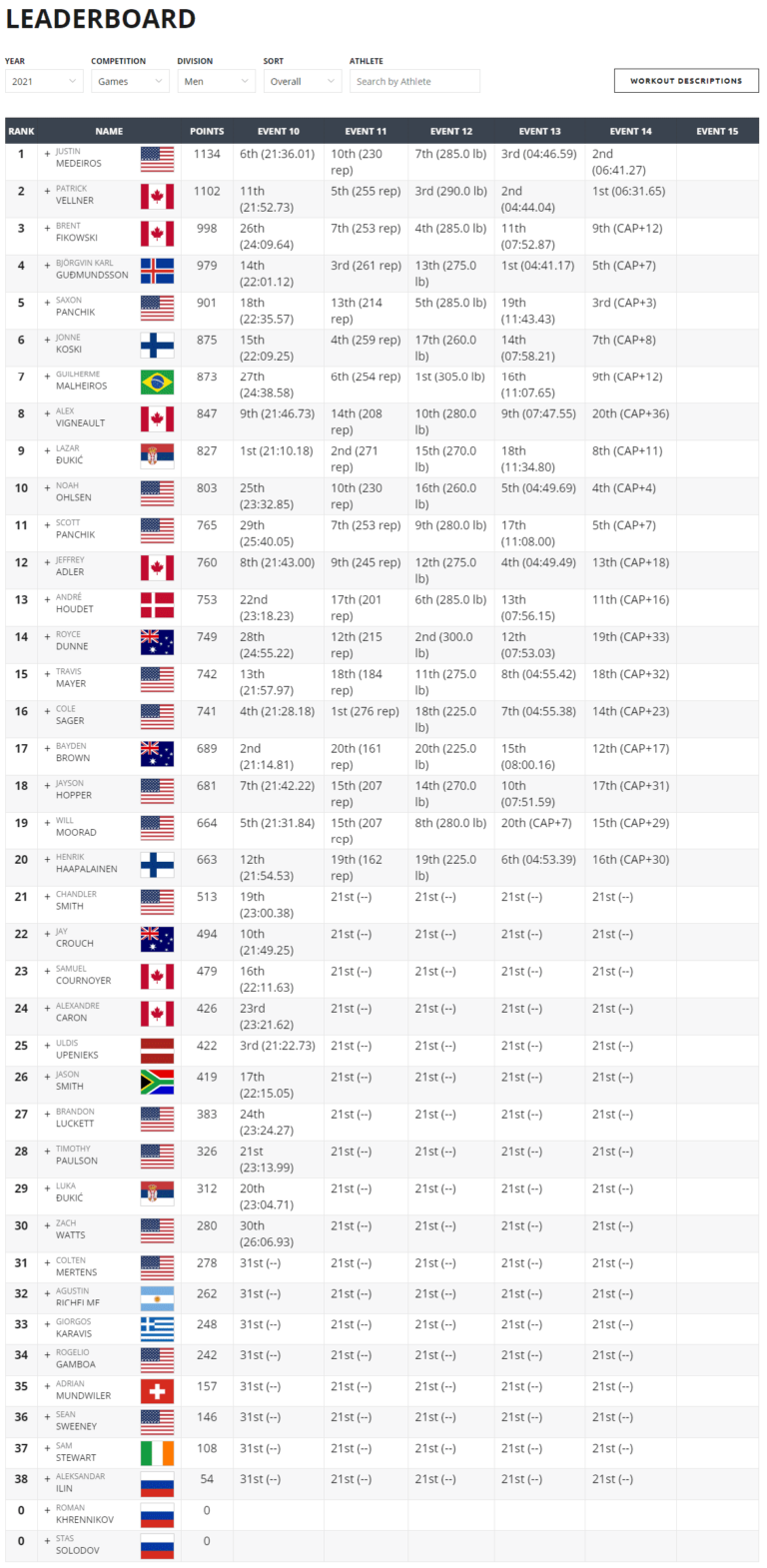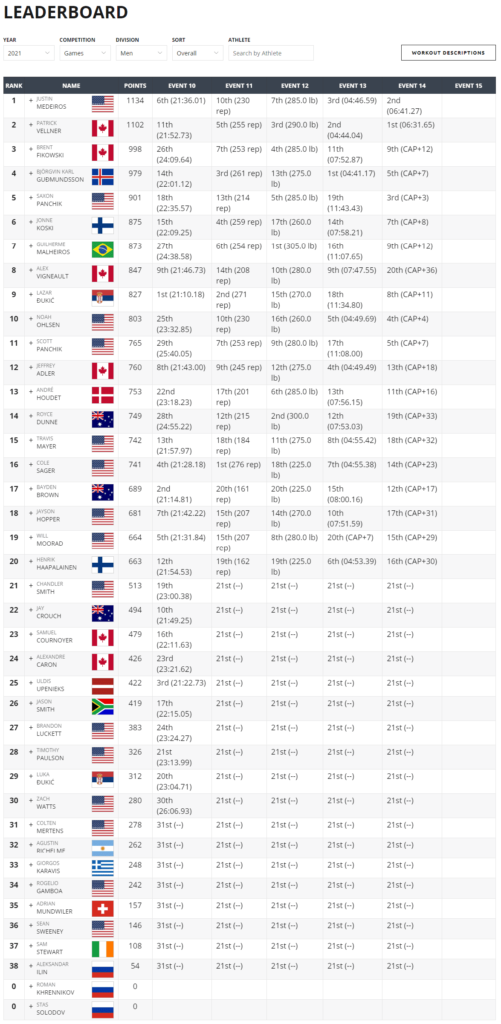 Event 15
For time:
600-m row
90 chest-to-bar pull-ups
36-ft. back-rack walking lunge
36-ft. front-rack walking lunge
36-ft. overhead walking lunge
135 | 185 lb., short bar
Time cap: 11 min.
Justin looked strong and calm throughout the entire event.
What a fitting time to win his first event of the 2021 CrossFit Games and earn the crown of fittest male athlete on earth.
Watch all the action.