Kari Pearce is currently the third Fittest Woman on Earth and has been selected to complete CrossFit Open 21.1 workout in a matchup. She will go head-to-head with Kristi Eramo O'Connell on March 11th.
Kari Pearce has competed in CrossFit Open on seven occasions, finishing top 10 worldwide on three editions. Her best position was second place worldwide in 2017.
Kari has been crowned America's Fittest Woman in 2016, 2018, 2019, and 2020. She is a six times CrossFit Games athlete. She also represented the United States of America in 2016 and 2017 at the CrossFit Invitational.
Kari Pearcer's CrossFit Stats
Age: 31 years
Height: 157cm
Weight: 60kg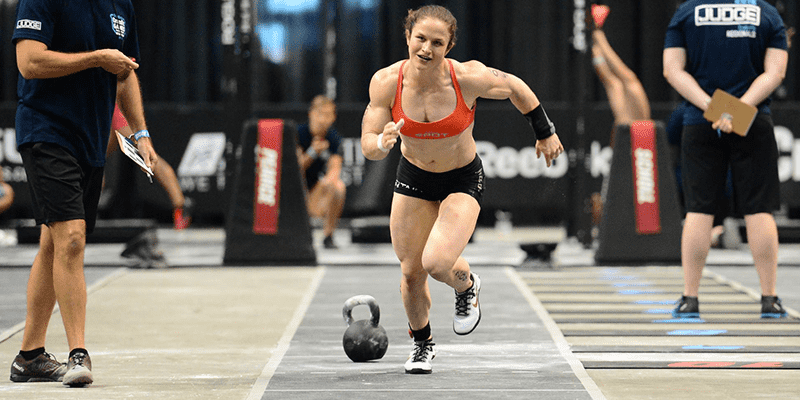 Source: CrossFit Inc.
Kari Pearce CrossFit Open Workout History
In 2019, during CrossFit Open, she had the best score on 19.3 and 19.4 workouts.
| | |
| --- | --- |
| YEAR | OVERALL RANK (WORLDWIDE) |
| 2020 | 6th |
| 2019 | 8th |
| 2018 | 20th |
| 2017 | 2nd |
| 2016 | 17th |
| 2015 | 108th |
That same year, during 2019 CrossFit Games workout "Mary", she beat everyone, men included. Kari Pearce beat first place male finisher Noah Ohlsen by 18 reps, and Mat Fraser by 20 reps.
Kari Pearce also crushed last year's CrossFit Games event "Atalanta" by finishing the event ahead of all competitors.
Kari Pearce Background
Born and raised in Ann Arbor, Michigan, Kari Pearce began her athletic career as a gymnast at the age of three and did it for 18 years. She went to New York in 2013, and has recently moved to Las Vegas where she currently resides.
View this post on Instagram
Kari was on the Varsity Gymnastics team at the University of Michigan where her team won 4 Big Ten Championships. She earned a degree in Movement Science from the School of Kinesiology.
Pearce competed as a physique contestant prior to joining the CrossFit community. Click here to see her body transformation before and after CrossFit.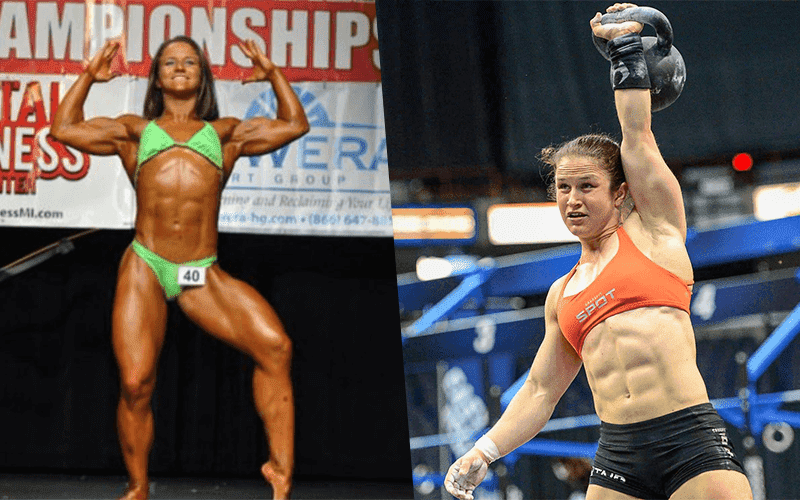 During the last five years, Kari Pearce has competed in CrossFit all around the world including Dubai, France, Canada, Australia, Switzerland, Florida, Ohio, Minnesota, New York, California, and Wisconsin. She also travels to teach athletes the gymnastics side of CrossFit.
CrossFit Open Workout 21.1 Matchup
Where to watch: you can stream the 2021 CrossFit Open live announcements from the CrossFit Games website, as well as CrossFit's Facebook page, YouTube channel, and Twitch.
When: Thursday March 11 at 5pm (PT)
Watch Kari Pearce's CrossFit Open Workout 21.1 Matchup in Your Time Zone
The CrossFit Open Workout 21.1 will be announced by Dave Castro from the CrossFit office in Scotts Valley, California. Immediately after the announcement, Kari Pearce and Kristi Eramo O'Connell will take onto the floor and complete the workout head-to-head.
CrossFit is calling this Open workout 21.1 "Engine vs Skill". Kari Pearce is the skillful athlete with her "ninja" gymnastic background. Kristi Eramo O'Connell is seen as the endurance athlete due to her background as a swimmer and a triathlon competitor.
The CrossFit Open is a three-week online tournament and has become the largest participatory sporting event in the world. It marks the start of the CrossFit season and unites athletes from all ability levels around the world.
Every week for three weeks, CrossFit releases a workout for athletes to complete at home. Each workout is released on a Thursday and athletes have until the following Monday to submit their scores.
With the addition of Foundations and Equipment-Free divisions, as well as eight Adaptive divisions together with the usual Scaled and RX divisions, the 2021 CrossFit Open is the most inclusive Open to date.
The 2021 CrossFit Open runs March 11-29.