Kristi Eramo O'Connell has announced she will not be competing in CrossFit competitively any longer, but rather focus on improving the community through training.
O'Connell shared a very emotional video with a few highlights of her career as a competitive CrossFit athlete, dating back the first time she qualified for the Games in 2016. At the beginning of the video, you can already decipher what the intent is: she is announcing her retirement.
If you look at the official leaderboard right now, you will find that Kristi Eramo O'Connell finished CrossFit Open 23.1 with 241 reps, placing her 31st. "I'm very healthy and I'm very fit, but what you will not see is me pursuing the competitive CrossFit season any further after the Open," she said in a video.
"I absolutely love competing and I love challenging myself, but my true passion lies within the grittiness of training."
Kristi Eramo O'Connell is the owner of affiliate CrossFit Polaris in Ohio together with her husband and coach Patrick.
"The training itself, that's where I learned who I am and that's what helps shape me. And that fulfils me even more than stepping onto the competition floor."
Related: Why Kristi Eramo O'Connell Quit Her Job to Work at Starbucks and do CrossFit
O'Connell explains that her and Patrick's time is better spent "growing and giving back to our communities and allowing myself the freedom to take on some different athletic adventures and challenges."
Kristi Eramo O'Connell CrossFit Career Numbers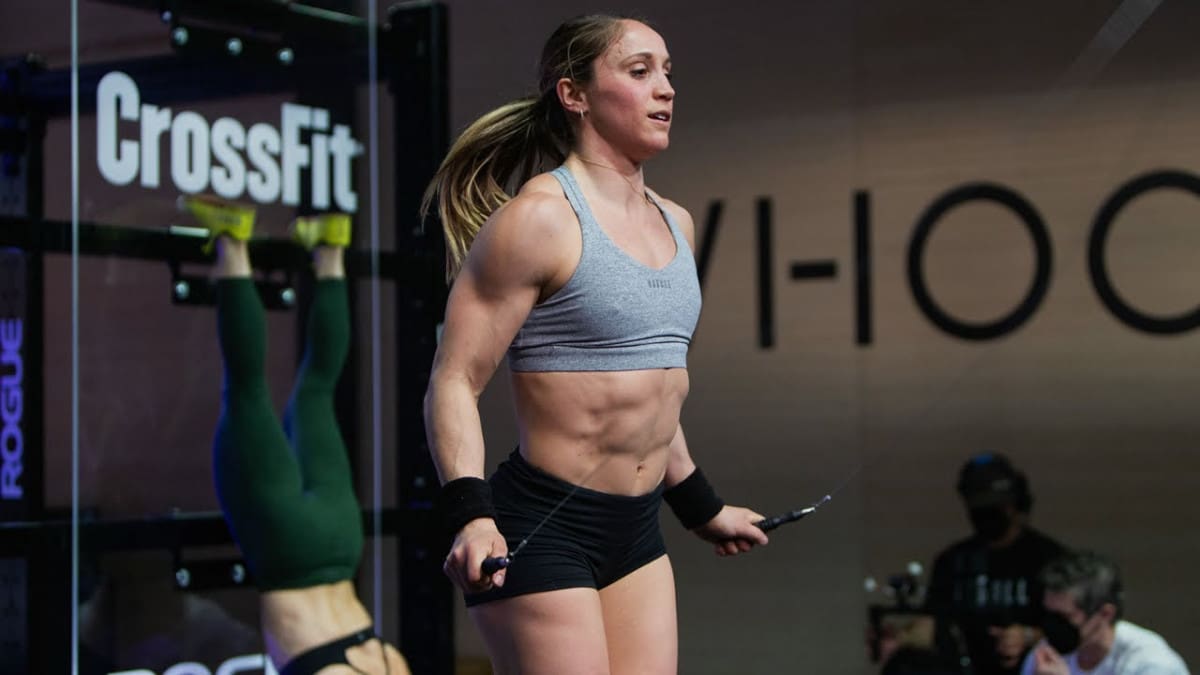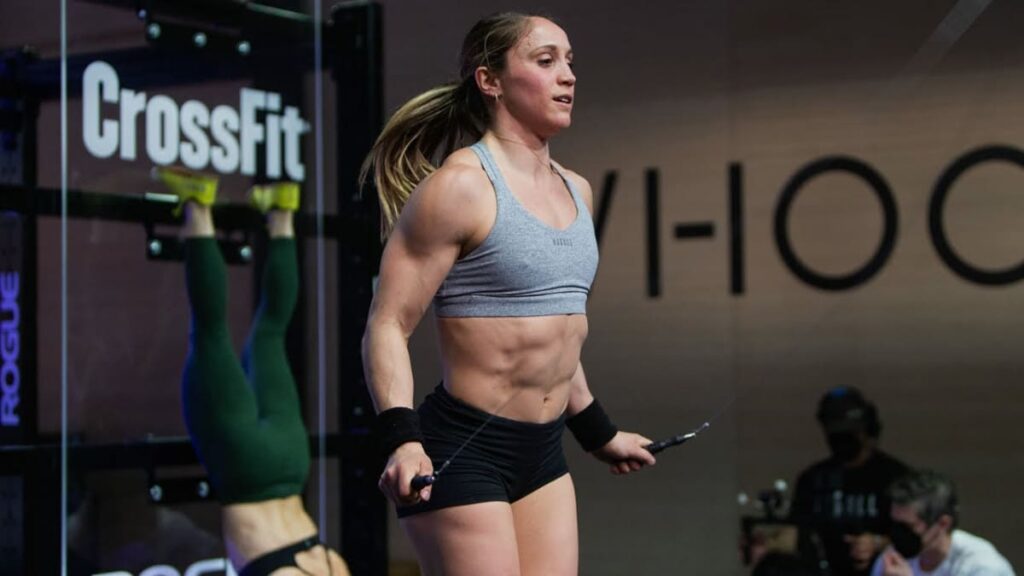 Kristi is an America CrossFit athlete with a background in endurance competition. Prior to CrossFit, Eramo was a collegiate swimmer and triathlete for much of her teenage years and early adulthood. In 2011 she came seventh in her age division in the USA Age Group National Championship Olympic Distance triathlon.
She participated in the CrossFit Open for the first time in 2014 placing 92nd and finishing 16th in Regionals that year.
In 2019 briefly Eramo retired from competition after feeling like "some things needed to change" but was unsure to what extent. She was then contacted by Games athlete Sam Dancer who asked if she wanted to join Team Invictus X. She agreed, joining Dancer, Margaux Alvarez and Holden Rethwill in the Teams Division of the 2019 CrossFit Games, coming in 7th overall.
The following year, she returned to compete as an individual athlete.
Last CrossFit Games placement: 13th
Best CrossFit Games placement: 8th (2021, 2016)
CrossFit Games appearances: 7
Worldwide Ranking System placement: 12th
Best CrossFit Open placement: 4th (2021)
Her last competition as a CrossFit athlete was this January at Wodapalooza. She competed in the team All American Girls with Amanda Barnhart and Brooke Wells. They finished 4th in the competition.