Many of CrossFit's most long-standing athletes adopted functional fitness following a background or career in other sports, but that isn't the case for 61-year-old high school math teacher Lynne Knapman.
The 10x CrossFit Games Masters athlete has been highlighted in a short video by Wyks Etsebeth, which was put out by CrossFit HQ over the weekend. In case you missed it, it's worth taking a look.
Picking up CrossFit in her early 50s, Lynne has been at it for a decade. In the video she describes how she draws her inspiration and fire from coach Chad Mackay. "He's the inspiration. He's taught me everything," she says, "I'm only going for as long as he goes. When he decides he's had enough of me, that'll be it."
Lynne is the only athlete to have qualified for every CrossFit Games Masters competition, since it began in 2010. She continually ranked Top 5 in both the 55-59 and 60-64 divisions over the years, and is currently working her way towards her 11th CrossFit Games appearance after finishing 4th in the Age Group Online Qualifier (results pending).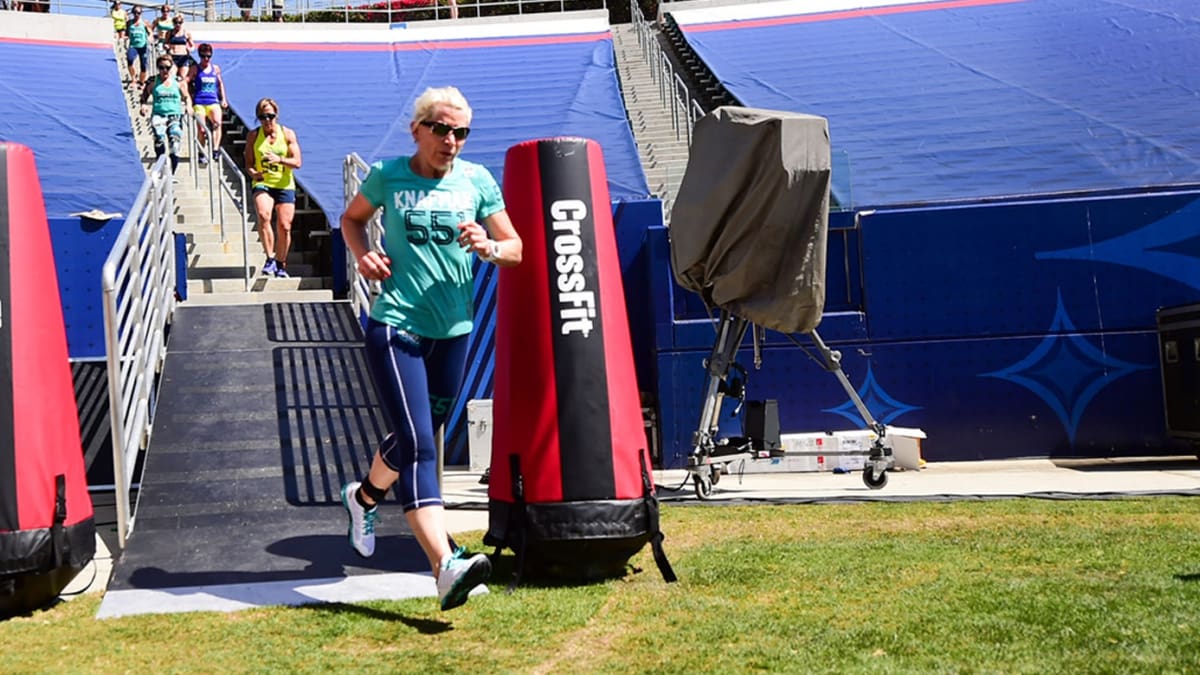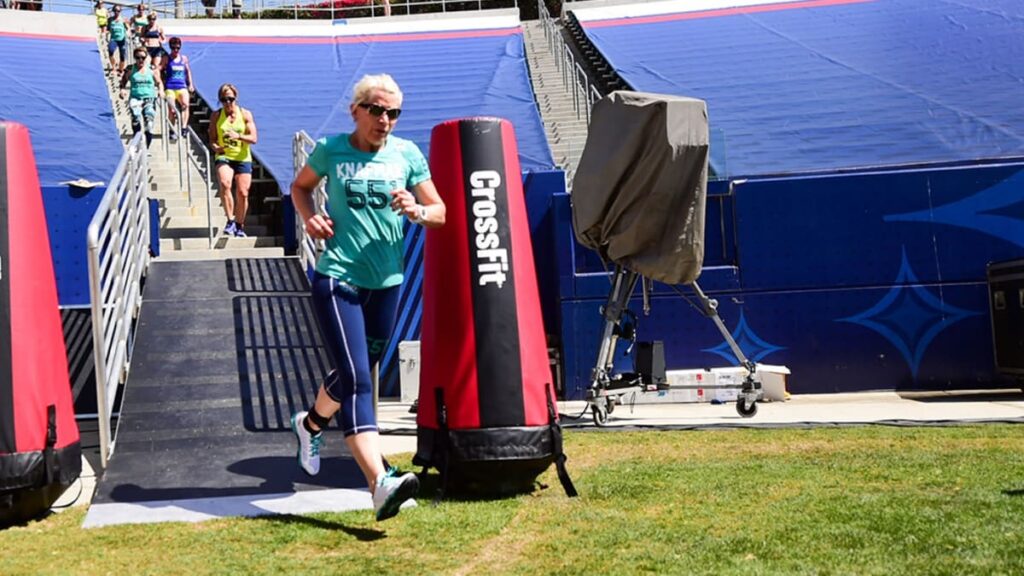 What's so exceptional about Lynne's story is how relatable it is. In the video posted by CrossFit, Lynne states "I did nothing, I had no athletic background whatsoever, nothing. I used to fun 3k, 3 times a week. 9k in an hour. I thought that was so good!" For most people over 50, 9k a week is pretty good going, but Lynne's story shows that with the right support and mindset, absolutely anything is possible.
Read More: 4 Essential Training Tips for CrossFit Masters Athletes