So, what should you eat before and after your training in order to maximise your results and output?
Remember that the food you eat can either be the best medicine or the slowest form of poison.
PRE WOD NUTRITION
Getting up at 5am to make your breakfast isn't appealing and often people cannot stomach a large meal before training at 6 or 7am. However, you still need to fuel your body so the focus here is on the food being quick to make and easy to digest.
For a large number of people, a liquid meal or shake can provide the answer. This is a great way to get a lot of nutrients in without huge prep time. There are a large number of pre-workout powders and pills but I like to keep it simple at first then you can experiment with other ingredients in the future.
TRY THIS – COFFEE PROTEIN SHAKE
One cup of strong coffee
1 large scoop of protein powder
1 tablespoon coconut oil (14ml)
2 scoops of tyrosine powder
Whisk all the ingredients together in a BlenderBottle Pro32 Shaker and you are good to go! If you need to prepare your shake at the box or gym, then grab a Stackable Snack Pack Container and keep your ingredients fresh until the time that is most convenient for you.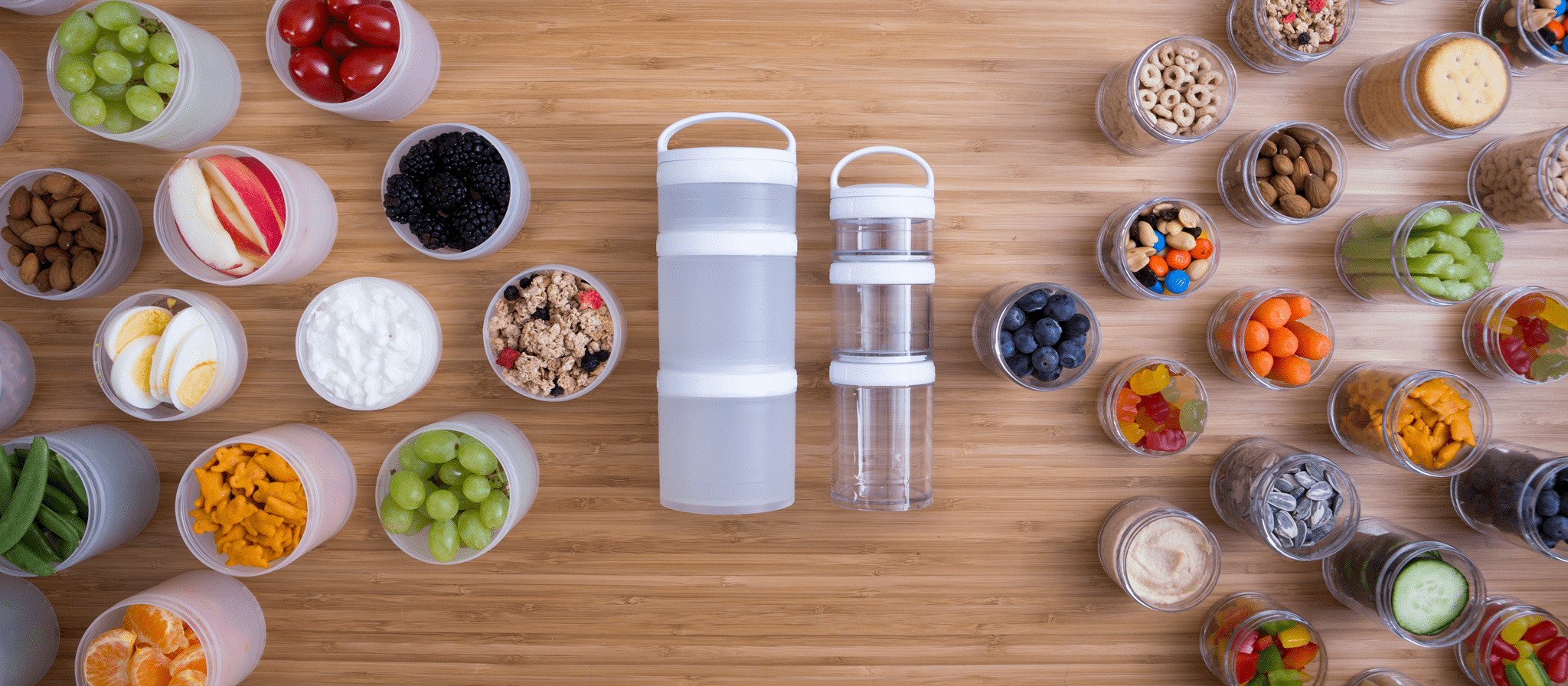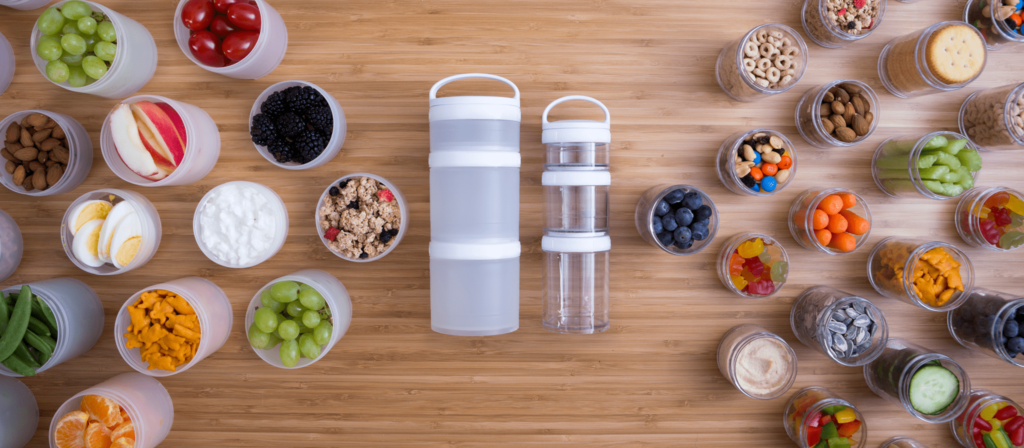 POST WOD BREAKFAST NUTRITION
This is a crucial time of the day if you train in the morning. You haven't supplied your body with that much food and you have just nailed your workout, your body is going to need replenishment! A rule of thumb is to try and get at least 0.6g/kg/BW of protein into your shake/meal post workout. So if you are 75kg then you will require 45g protein.
As with all nutrition advice it depends on certain factors such as the intensity of the session, your goals, what are you doing for the rest of the day etc. Use these few tips to help guide you in making the correct choices.
Higher intensity or volume = higher carbohydrates
Lower intensity or volume = lower carbohydrates
RECIPE FOR PROTEIN PANCAKES
This is a delicious recipe that is perfect to eat after you have completed your workout! You can add peanut butter and almonds, but feel free to get creative with the toppings that you prefer.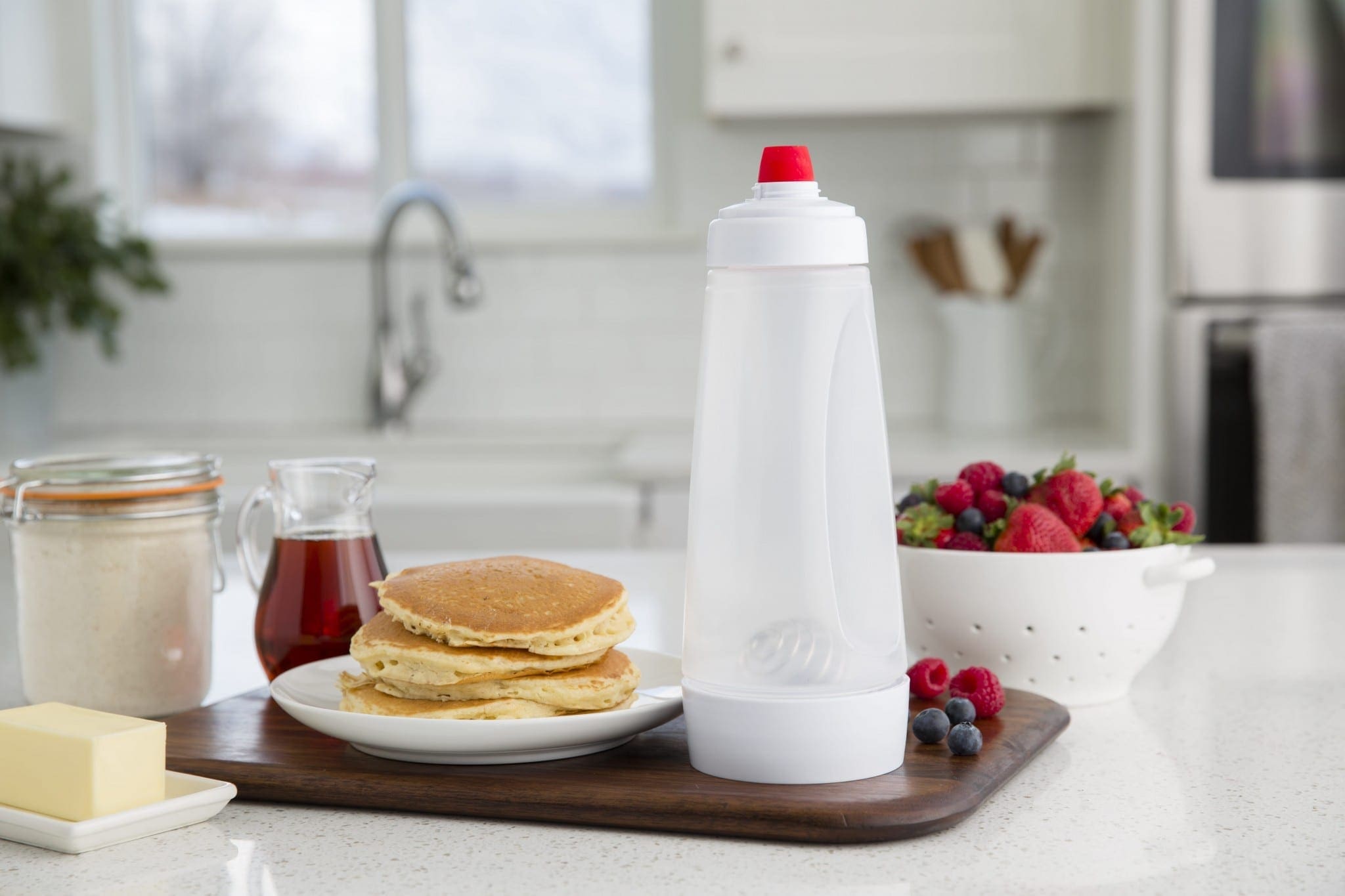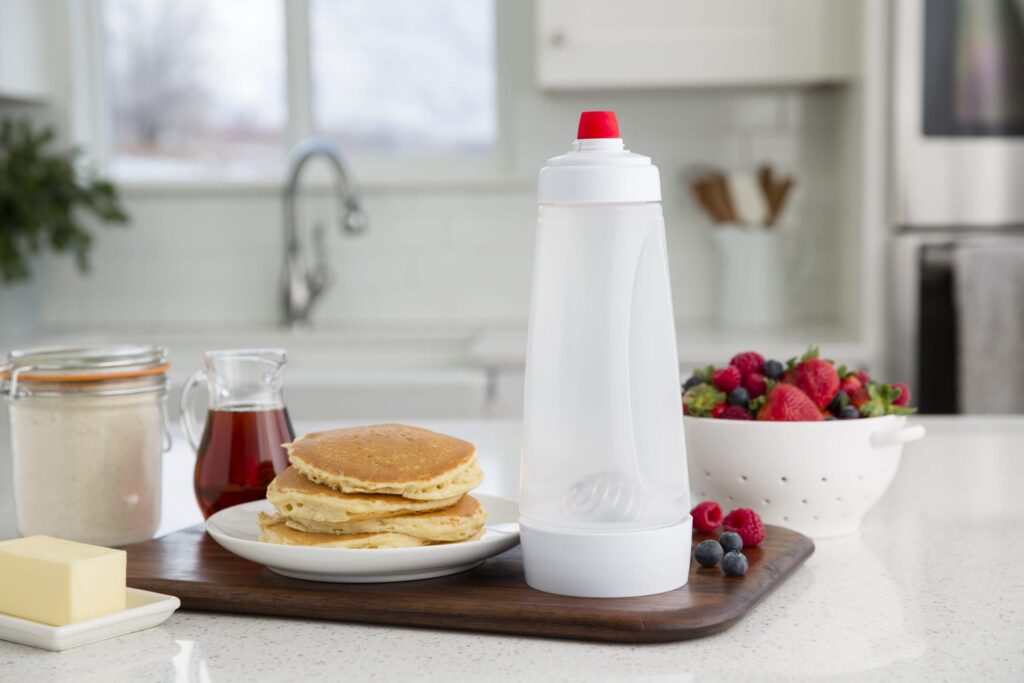 You will need a Batter Mixer to blend the ingredients first before you cook the batter.
For extra texture, beat the egg whites into a froth with an Egg Mixer as this will create a light and fluffy feel to the batter.
INGREDIENTS
1/4 cup raw oats (60ml)
1/4 cup cottage cheese (60ml)
1/2 scoop protein powder
1/2 cup egg whites (3 egg whites)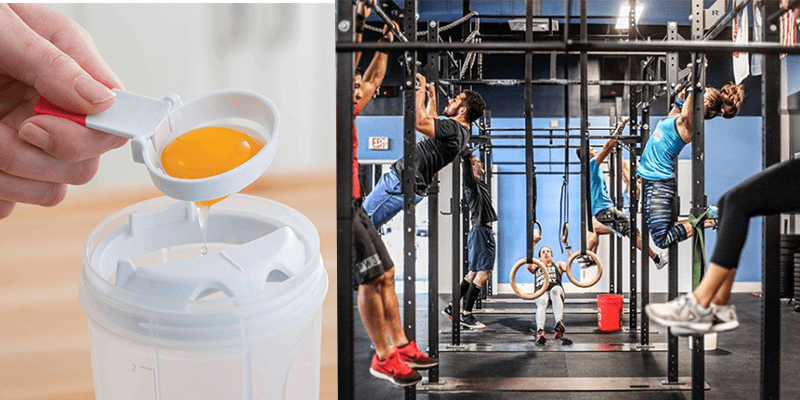 DIRECTIONS
Blend all the ingredients until a batter forms. Pour over a hot griddle.
Flip when the edges start browning.
Serve with a tablespoon of natural peanut butter and top with almonds.
NUTRITIONAL FACTS
Calories – 269
Total fat – 3g
Total carbs – 23g
Protein – 35g
RECIPE FOR BLUEBERRY PANCAKES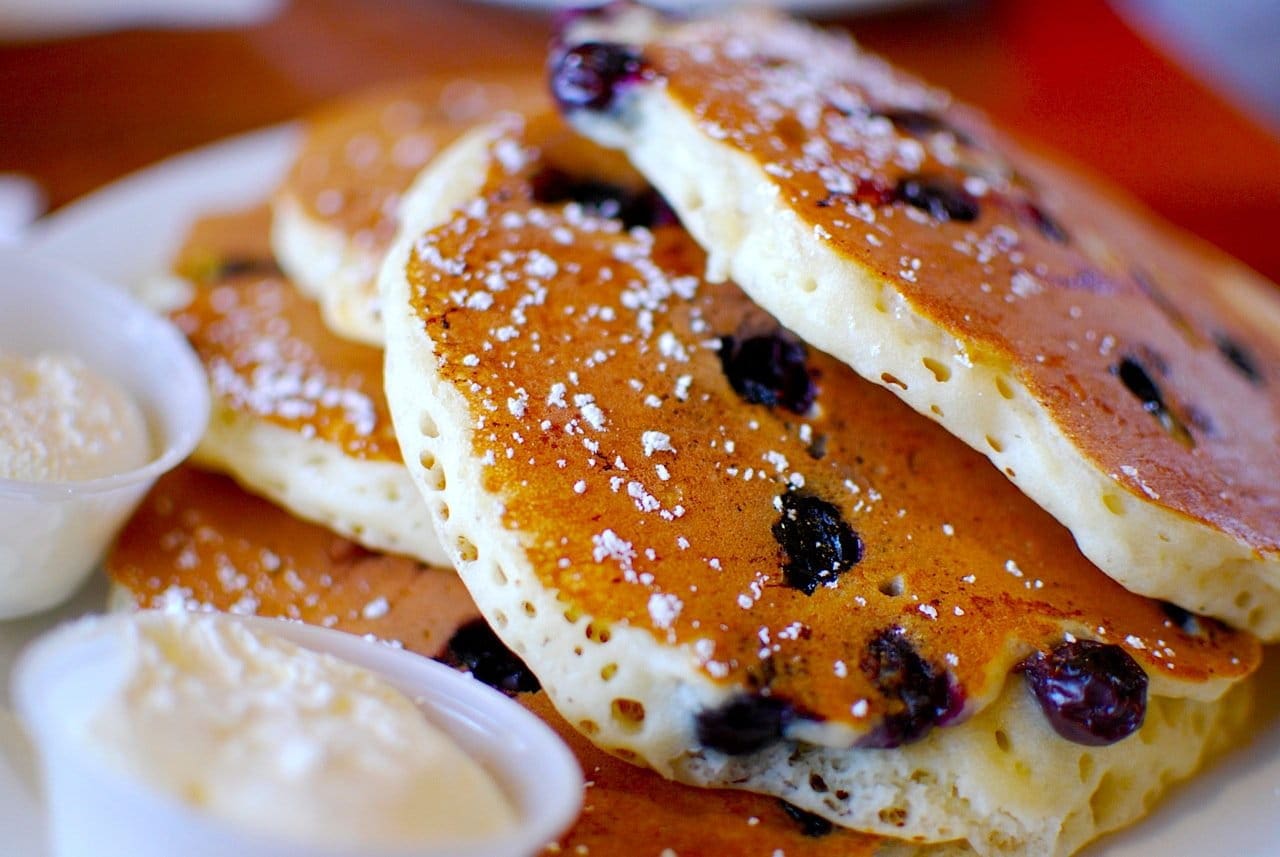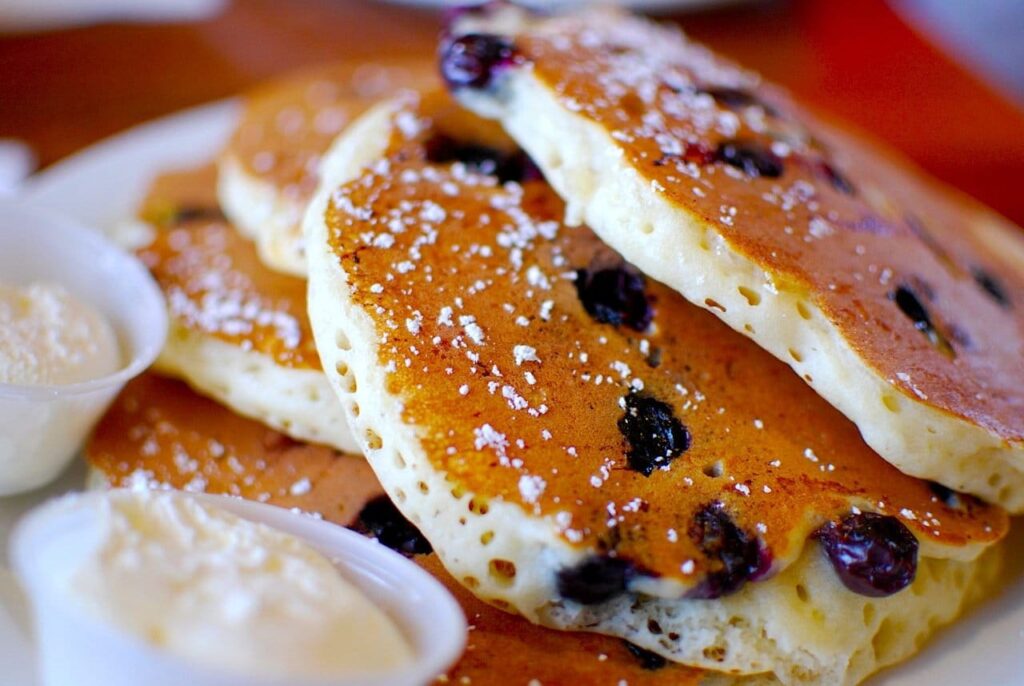 INGREDIENTS
1 scoop protein
1/2 cup egg whites (or 3 egg whites)
1/2 cup oatmeal (125ml uncooked)
1/2 medium banana
1/2 cup blueberries (125ml)
2 tablespoons of baking powder (28ml)
INSTRUCTIONS
Place raw, uncooked oatmeal in a Batter Mixer and blend until it becomes fine flour.
Add eggs, banana, protein powder, and baking powder and pulse blend until smooth.
Toss blueberries into the batter and mix using a spatula or spoon.
Place a skillet on medium-high heat and measure out about 1/8 cup or 2 tbsp of batter per pancake.
Cover the pancakes while they cook to help the inside cook faster. Cook them for about 45 seconds to 1 minute on the first side, and then about 30-45 seconds on the other side.
NUTRITIONAL FACTS
Calories – 544
Total fat – 11g
Total carbs – 64g
Protein – 47g
When it comes to nutrition in the morning, convenience is king. Establishing good habits of rising early and training hard whilst everyone else around you are still sleeping is hard, so anything you can do to make that process quicker and more effective should be utilised.
Whiskware enables you to quickly prepare the exact foods and nutrition you need to fuel your body for optimal performance during every morning workout, and to recover properly afterwards.