Diego Kemper won't believe he'll get to compete next to his idols until he's sitting on the plane to Madison.
As a CrossFit athlete, he used to – still does – watch recaps of the sport's best moments on social media. He grew to admire Rich Froning and Mat Fraser, but they were always figures on a screen, far away from his reality.
Until this year, where he might be on the same heat as one of them at the Games. "I used to fantasise about being one of them, and imagining the possibility of competing side by side is crazy. I get goose bumps every time I think about it; it does fill me up with happiness and the desire to be better," he said.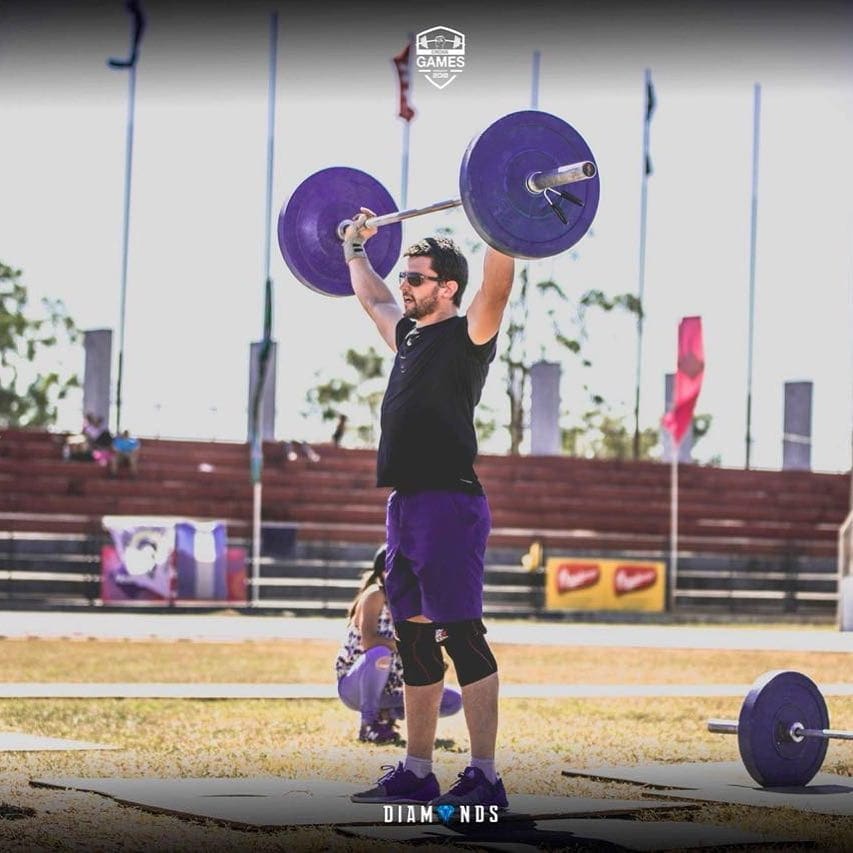 Source: Photo courtesy of Cross Games Paraguay
SETBACKS MAKE YOU BETTER
It was only after an injury in April last year, where the Paraguayan athlete suffered from tendonitis on his left shoulder, that he had to adapt and program his workouts to aid recovery. This lasted until December.
"It was incredibly hard, it was a huge challenge for me because I went backwards. I didn't know if I'd fully recover. But the injury taught me the importance of discipline, patience and consistency. If it hadn't been for it, I wouldn't have qualified for the Games.
"I'd still be doing the same things I was doing before. I changed my mindset, the way I train, my approach to recovery; the step backwards became a huge leap forward and was key to become Fittest in Paraguay a second time and qualify to the Games."
He found CrossFit because, being a "good hyperactive athlete", he couldn't stand two weeks without sports. When his gym closed between Christmas and New Year in 2015, he followed his younger brother to a CrossFit Box. He was hooked.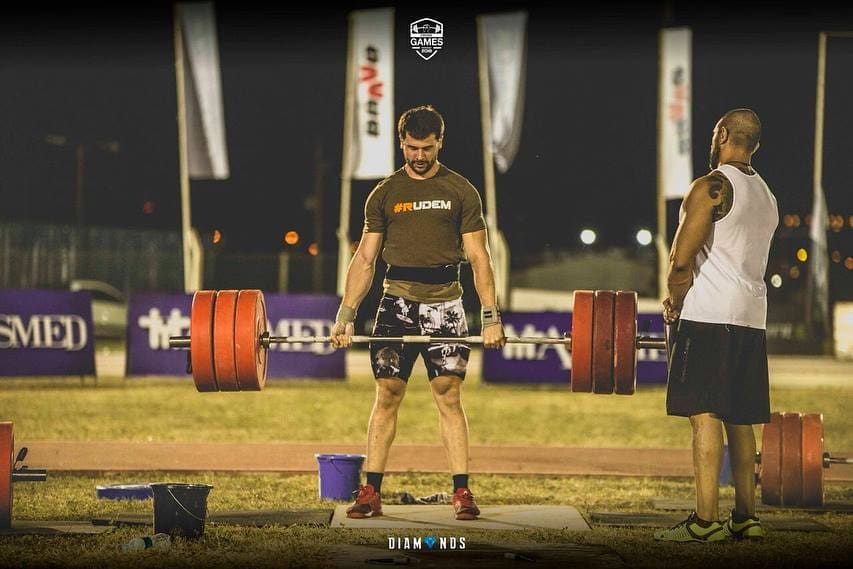 Source: Photos courtesy of Cross Games Paraguay
He realised that in CrossFit, unlike other sports he'd done previously, you can measure various aspects of your fitness; your strength, stamina and endurance, or how long it takes to complete a WOD compared to what it did three months ago. He could quantify the results and measure progress based on discipline and time spent practising things – he loved it.
THE ROAD TO IMPROVEMENT
Since then, Diego has won several national competitions and finished 2nd in Paraguay twice (in 2016 and 2017) and won the Fittest in Paraguay title in 2018 and 2019.
The 28-year-old went into his first Open in 2016 with no expectations and says it was great fun. "I look at my past performances and I laugh; I lacked so much.
"I used to only work on my strengths and ignore my weaknesses when programming WODs. Coming second I realised I needed better programming and a better circle of athletes, so I changed Boxes to BIGG CrossFit Herrera, where I am now.
"I can't say I'm a professional athlete because I don't do this full-time. I've got a job and that's my priority. Going to the Games is a once-in-a-lifetime opportunity and my aim is to plant the flag for Paraguay and make my mark."
He's committed countless hours to CrossFit, wakes up at 5am every day to go training, works from 8am to 6pm and trains again in the evening after work. However, he says he doesn't see it as a sacrifice, rather a decision he chose to make; to follow that kind of lifestyle.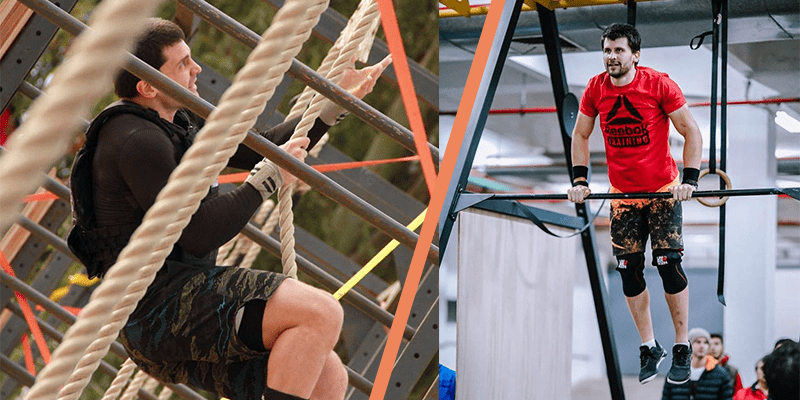 Source: Photos courtesy of Wodstock Paraguay
EXCELLENCE LEAVES TRACES
The national champion is mostly excited about meeting his idols and getting the opportunity to compete next to them, but his ambition goes deeper than you might think at first. The thing he wants the most is to learn from them. "I want to befriend them and know exactly what it is they're doing to be where they are.
"My idea is to talk to them, get information out of them, to know what tendencies they're following. I'm after their success traces, I want to know what they do to be as successful as they are. I want to learn from them so I can be a better athlete and a better person in the future."
The Paraguayan National Champion will be headed to the Games with his community. "Many people know how much effort has gone into this, and it fills me, my Box and my country with pride that I qualified."
"We consider ourselves a family at BIGG, we go to competitions together, even if you don't compete you go to cheer your peers on."
THE SCENE IN PARAGUAY
Compared to the CrossFit scene in Brazil or Argentina, Paraguay is still working on improving their level, Diego says. However, the progression that has happened since 2015 has been exponential.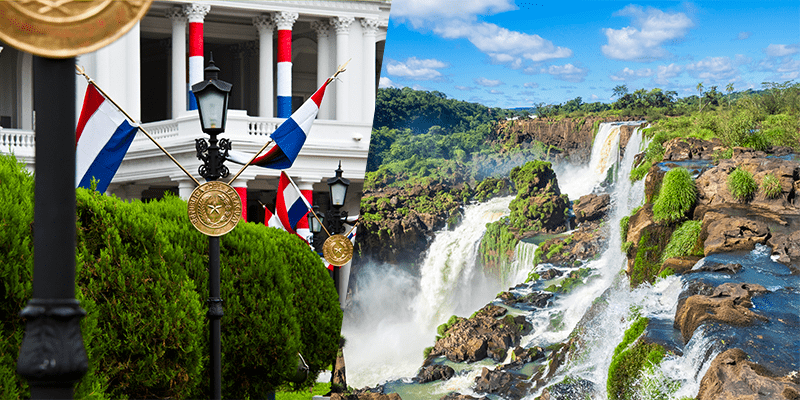 Source: Deposit Photos
There are five affiliate Boxes in Paraguay according to the Official CrossFit Affiliate Map. "Sadly Paraguay, like most Latin American countries, is an informal country, and we're still working on showcasing and educating people about the value and importance of paying for the CrossFit franchise."
"People are still afraid of CrossFit, the myths that it'll injure you are at the forefront of their minds. It's a myth that, as a new sport, you ought to break slowly. This isn't helped by people who go in because it's a trend and don't know exactly what they're doing.

"It's something we still have to fight against."
Paraguay has a population estimated at 7 million people and is located in Central South America. Over one hundred men participated in the Open in Paraguay this season.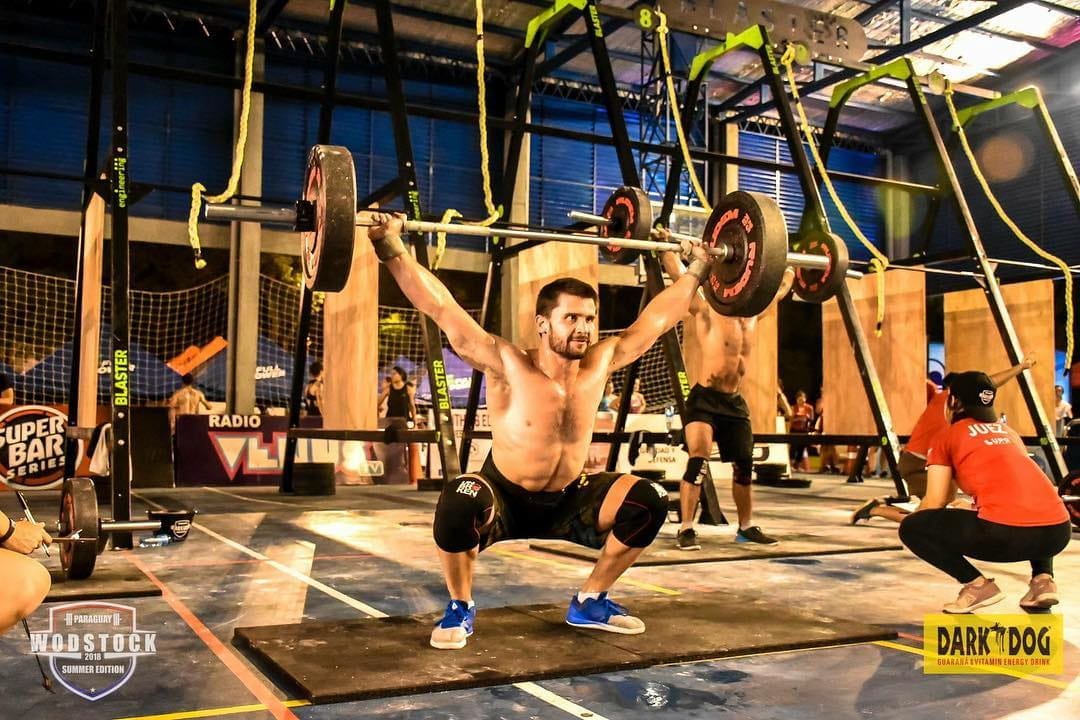 Source: Photo courtesy of Wodstock Paraguay
Diego follows Ben Bergeron's nutrition rules and says changing his eating habits has had a big impact on his lifestyle and performance. He likes sprint workouts where you can just hit the gas pedal, give it 100% and not think about it; the rush of adrenaline is everything.
This interview was originally conducted in Spanish and was translated by Caro Kyllmann.