The hotly anticipated Reebok CrossFit® Nano 9 has been curated and built for the entire community – and is finally available in Europe after being launched earlier this summer in the US!
From the unsung heroes and the CrossFit® Mums to the weekend warriors and the masters. For the teens, the gentle giants, the coaches and the community. From total beginners fighting for that first pull up right through to elite athletes like Pat Vellner and Rich Froning. This shoe is for you…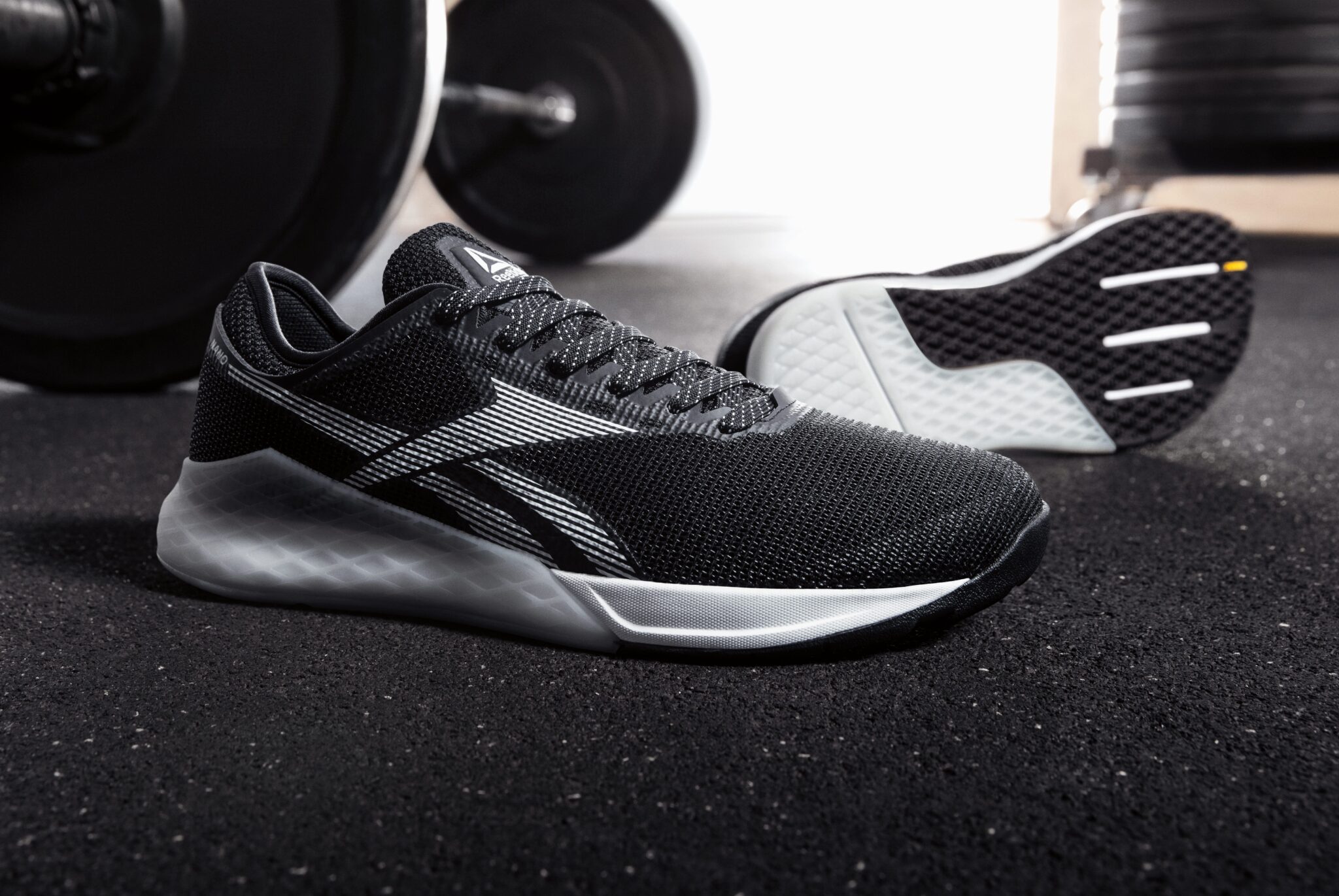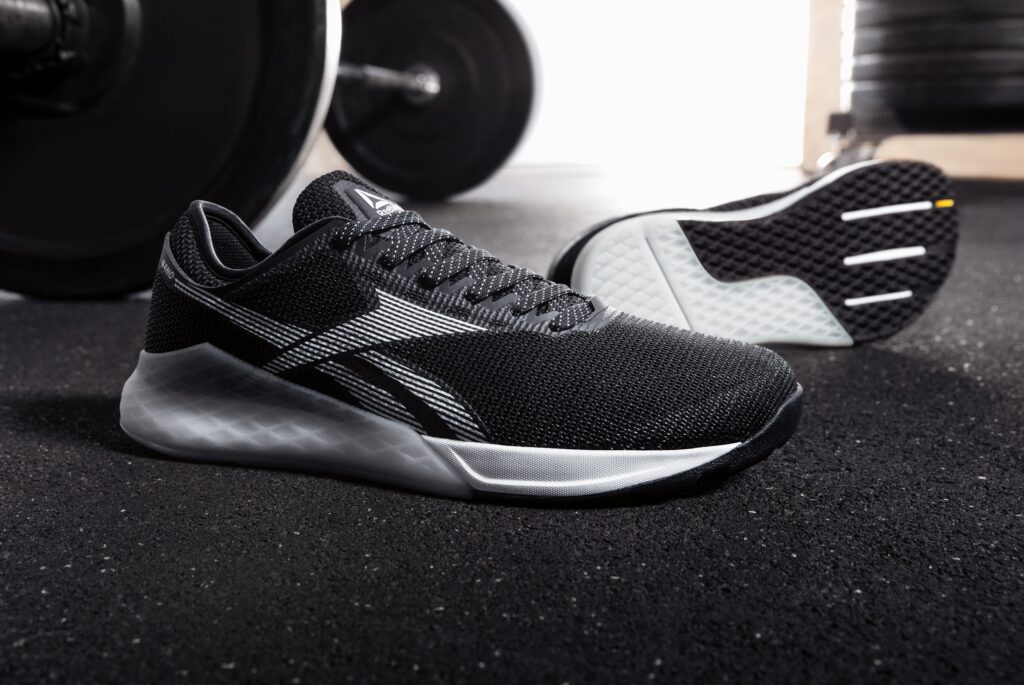 The Reebok CrossFit® Nano 9 – So What's New?
There are many key features that signify the radical evolution that has gone into crafting the newest iteration of the Nano lineage.
All New STRETCH Flexweave upper designed for better comfort and overall fit
Revolutionised CrossFit® specific outsole design that features MetaSplit grooves for better traction and grip
Improved cushioning in the forefoot for a more comfortable run
Soft rubber midsole protection wrap
Built for Performance
The Reebok CrossFit® Nano 9 has been created with three main concerns when it comes to performance. These are a strong foundation, durable comfort and ultimate stability. The latest model builds on a legacy that has evolved with the Sport of Fitness at every turn of its exciting history.
The minimal drop outsole is incredibly supportive for explosive lifting and provides secure footing for dynamic movements such as bar facing burpees and box jump overs. The wide toe box and flexweave upper make this the most comfortable Nano yet, and the breathability is perfect for keeping your feet fresh during longer WODs.
Dynamic New Style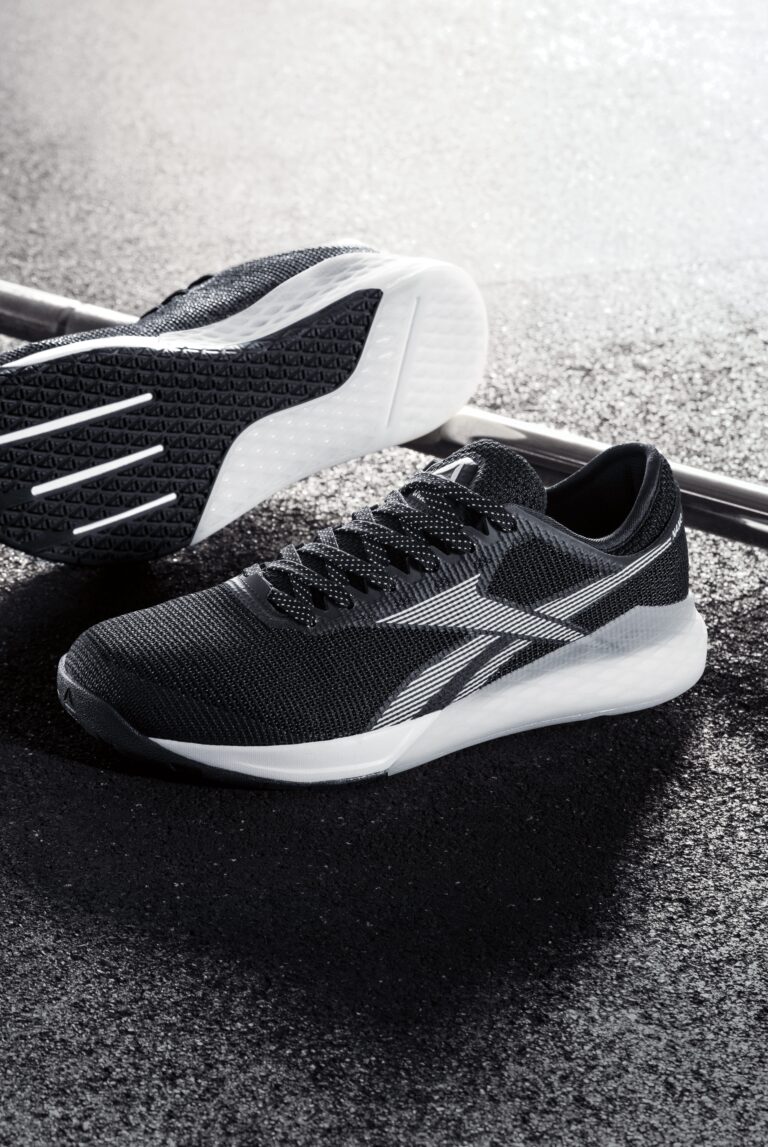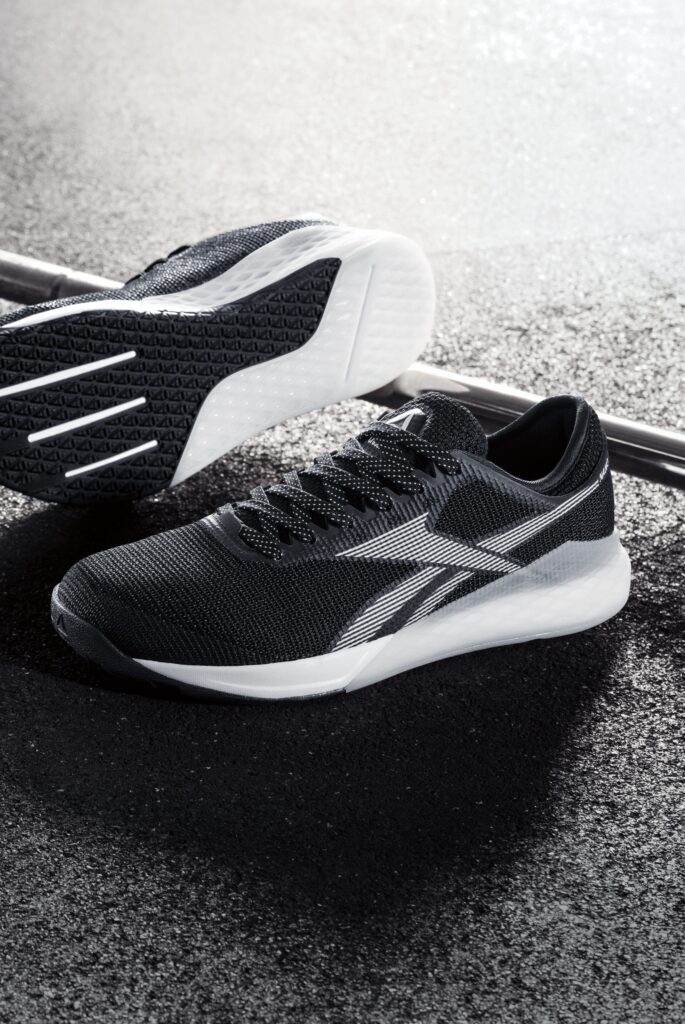 One of the most noticeable stylistic developments is the return to the classic Reebok Logo. Reebok have coupled this with a simple, minimal silhouette and a completely redesigned sole to form a stylish and memorable aesthetic.
The Legacy Evolves – A Shoe for All
One of the main goals with The Reebok CrossFit® Nano 9 was to create a shoe for every single person in the worldwide CrossFit® scene. It must fulfill the needs of everyone from a complete beginner to an elite CrossFit® athlete.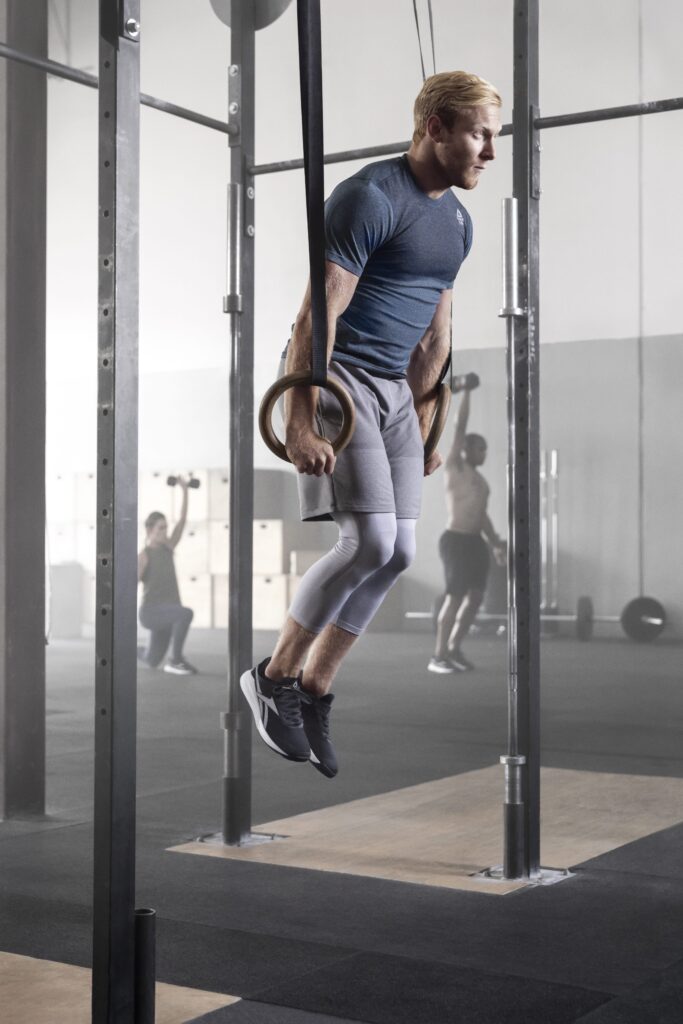 For the Beginners
A first pair of CrossFit® training shoes is like an initiation into this wonderful community. Think of it as a rite of passage. A reward for completing the onramp course. A symbol of great things to come, of your inevitable physical and mental transformation.
The Reebok CrossFit® Nano 9 is a great choice because it is built for versatility, performance, style, responsiveness and durability. All the characteristics that you will develop through your CrossFit® training. The shoe will help you to handle everything that is thrown your way.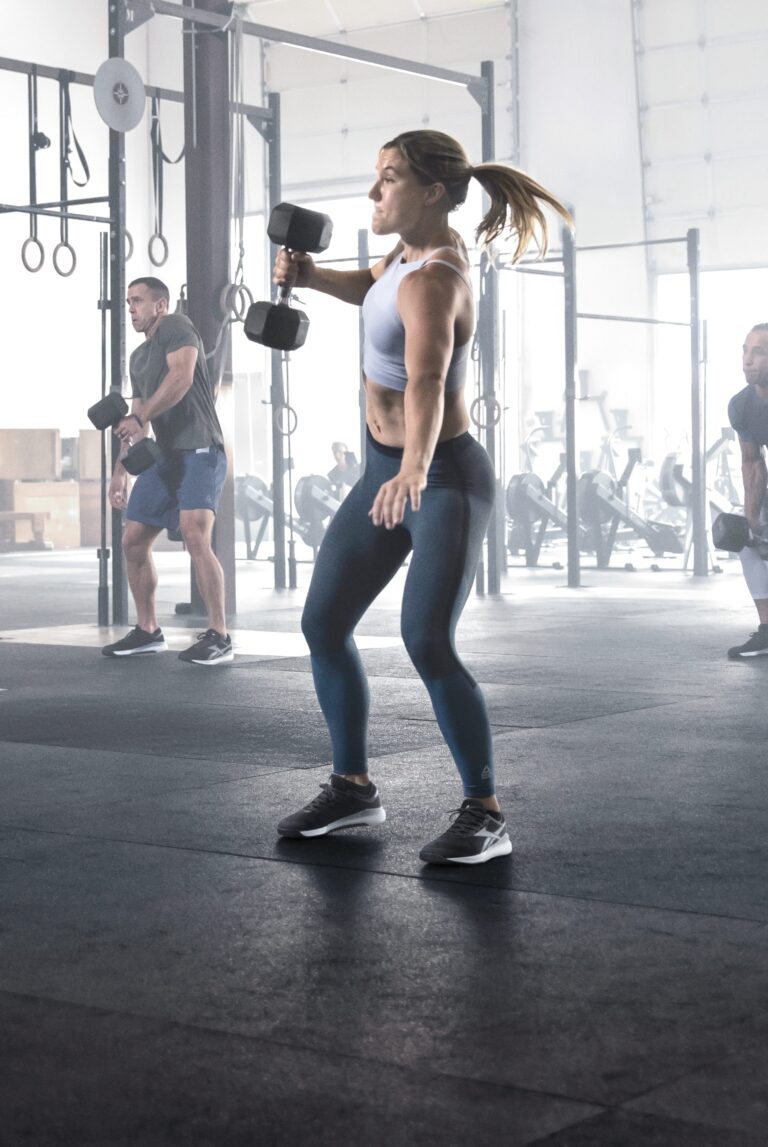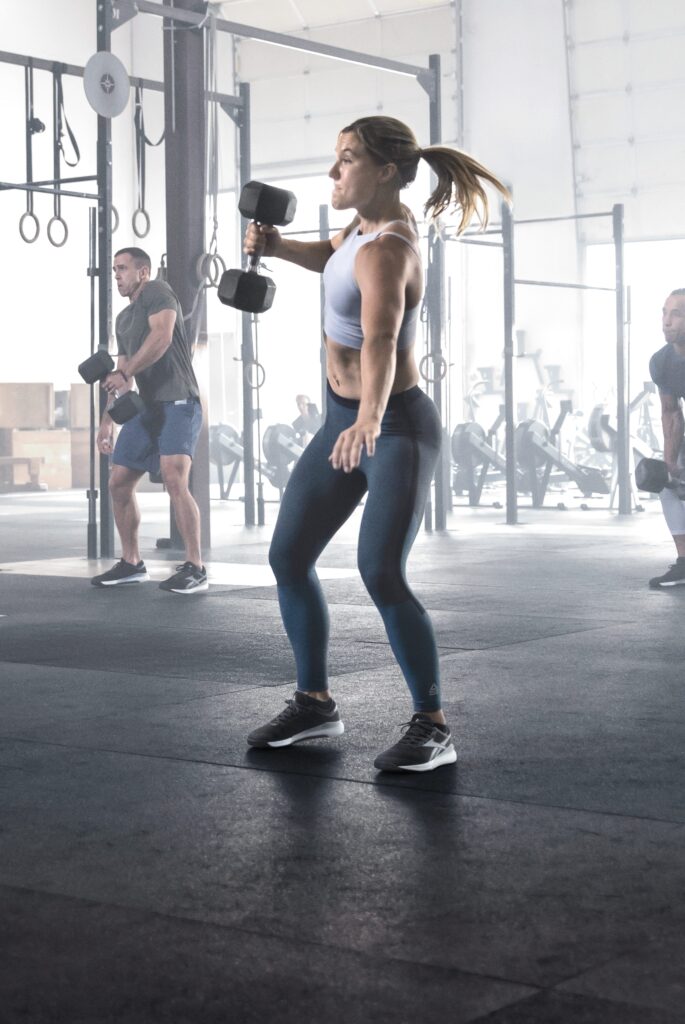 The Reebok CrossFit® Nano 9 is your reward to yourself, a symbol of positive change and progress in the future, a signifier of great things to come.
For the Masters and Teens
As Mark Twain said, "Age is an issue of mind over matter, if you don't mind then it doesn't matter".
Whether the people in your Box are older or younger, you never let that trouble you, instead you throw down and give it your all. Nothing holds you back.
For the Weekend Warriors
Whether you are an accountant, teacher, lawyer or truck driver during the week, when it comes to the weekend, you love to break out your inner warrior!
Like Bruce Wayne and Batman, you walk the line between two people and transform yourself every time you step into the Box.
You look after your kids, pay the mortgage and bills, support your family and friends but the Box is YOUR time. Having other responsibilities doesn't stop you from improving your performance every time you enter the Box. It doesn't stop you from chasing your goals and having fun challenging yourself in competitions and against your fellow CrossFit® athletes in your local community.
Whether you are chasing a new Snatch PR, aiming for your first rope climb or shaving seconds off your Fran time, the newest iteration of the Nano will help you achieve your goals.
For the Coaches
The Reebok CrossFit® Nano 9 is built for comfort, style, durability and performance. As a coach your life is busy. Managing the Box, coaching classes, meeting clients, dealing with unforeseen problems.
You need a training shoe that allows you to stay on your feet all day without feeling sore or uncomfortable. At the same time, you need to be able to demonstrate movements and exercises to classes at the drop of a hat.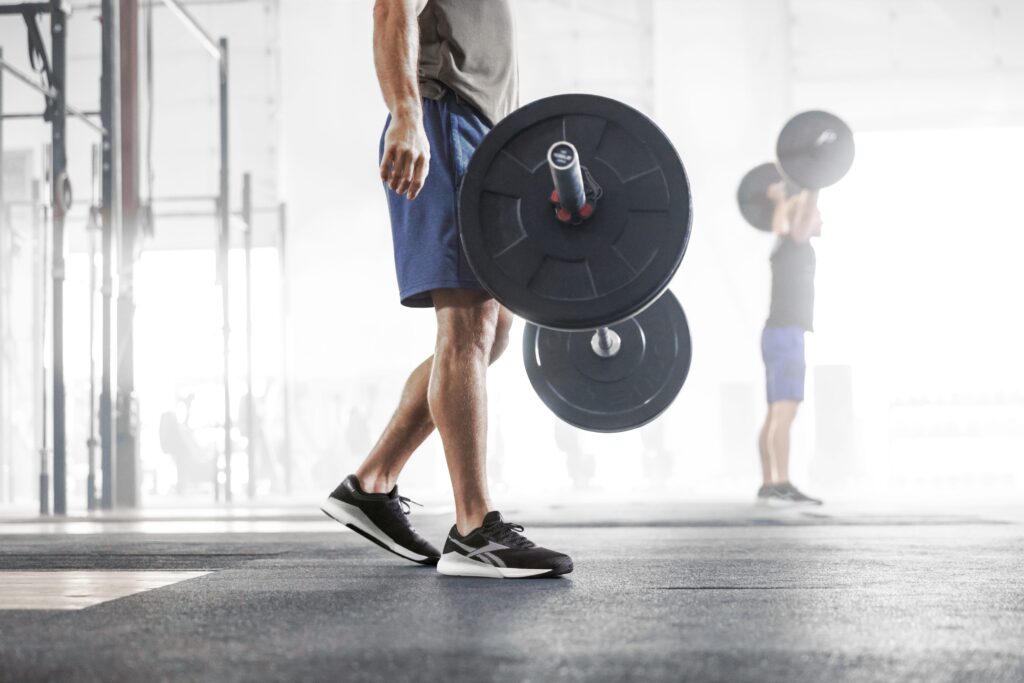 The Improved cushioning in the forefoot and the soft rubber midsole protection wrap work together to provide exactly what you need.
For the CrossFit® Mums
You probably have the most hectic and busy schedule of everyone on this list. Your free time is almost non-existent and when it does appear it needs to be snapped up and enjoyed. The Reebok CrossFit® Nano 9 is designed for versatility. Going for a quick run? A 45-minute weightlifting session? A bodyweight CrossFit® WOD? The Nano has you covered.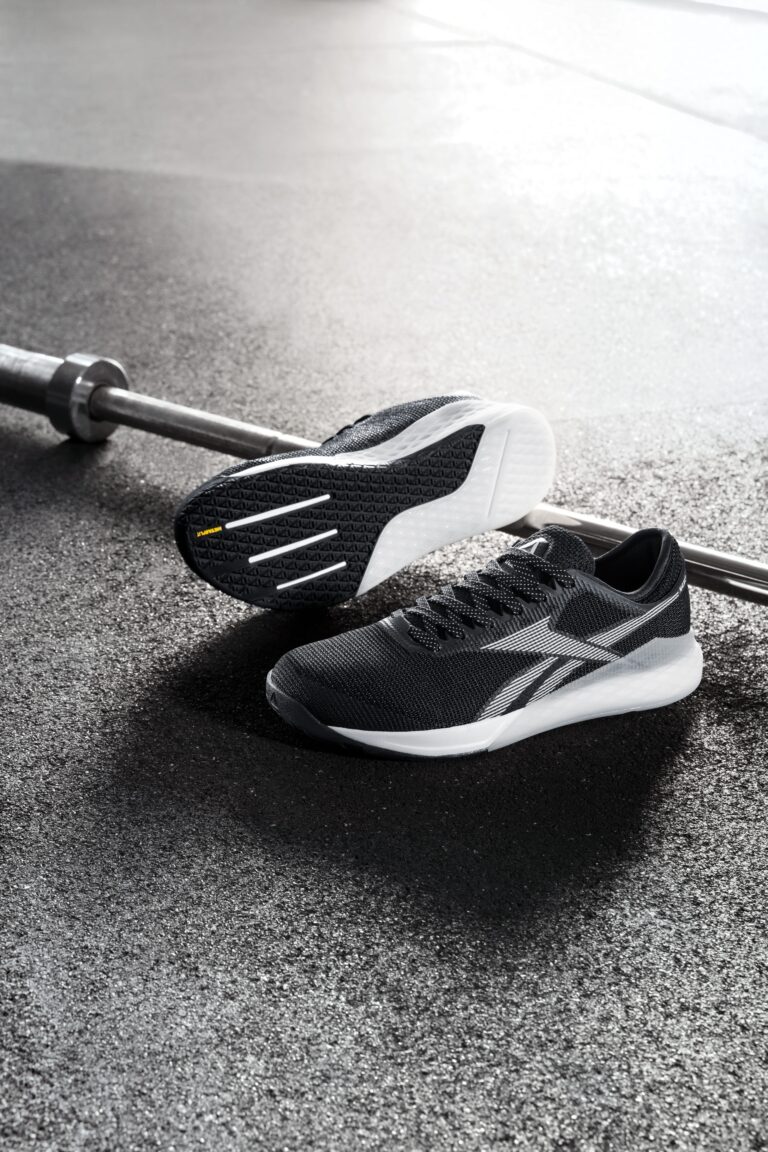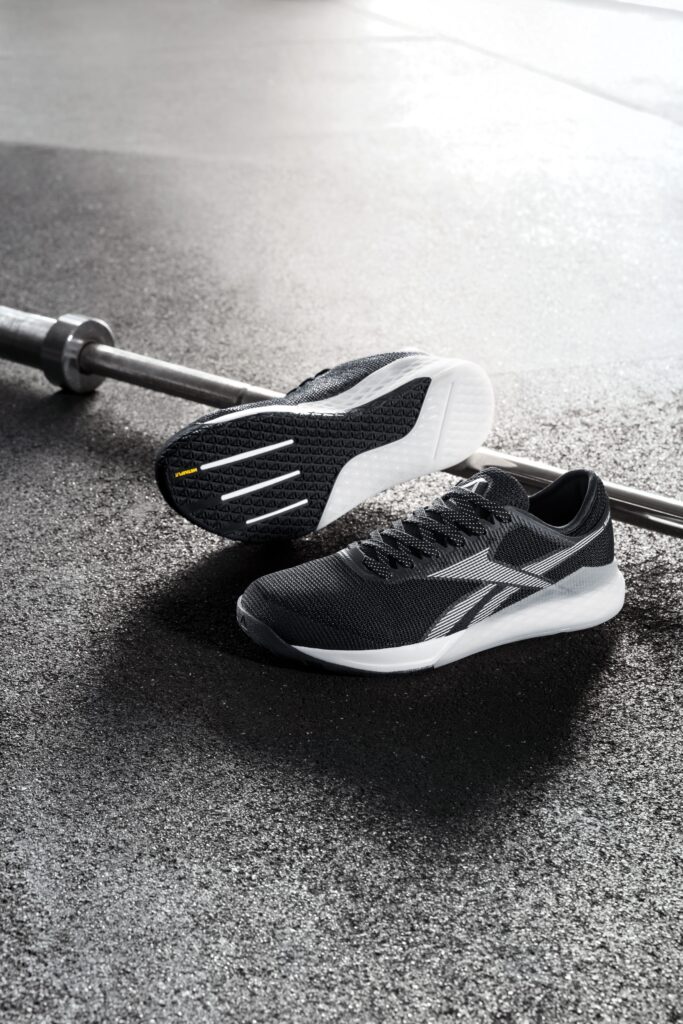 Light, fast, flexible and responsive, yet sturdy and supportive for lifting, this training shoe has you covered for whatever today's WOD has in store.
For the Students
When money is tight, you need to make the right economic choices. These are designed to last. Durable and solid, this is one investment that makes sense. There are many sensible ways to cut costs, sacrificing your health is not one of them.
For the Elite Athletes
When Rich Froning was standing on top of the podium at the 2018 CrossFit® Games last year he was wearing Nanos. When he was standing on top of the podium the year prior to that he was also wearing Nanos. As the 2019 CrossFit® Games ended, he was wearing them again as he stood proudly clutching his first place medal.
Whether you are old or young, a working Mum or a full time CrossFit® athlete, the Reebok CrossFit® Nano 9 is designed for you. Time to take your health and fitness to the next level.
Shop the Reebok CrossFit Nano 9