With Regionals underway, we are all able to witness the top 1% of the worldwide CrossFit® community throwdown all across the world. We have already seen how the athletes so far have been put through grueling tests of endurance, strength, skill and mental resilience on the competition floor. Now it's your turn to get motivated and improve your performances with brand new equipment for free!
Sign up now to become a Rehband athlete and enter to win a pair from 500 available Rehband knee sleeves and join the Rehband Athlete Program.
THE REHBAND ATHLETE PROGRAM
Rehband are offering the chance to win knee sleeves and to receive top level injury prevention knowledge and training tips delivered straight to your inbox. Follow a few simple signup steps and you're done. You're part of the team! This is an influencer program where YOU become part of a Rehband Athlete team, get tips, support, offers and much more.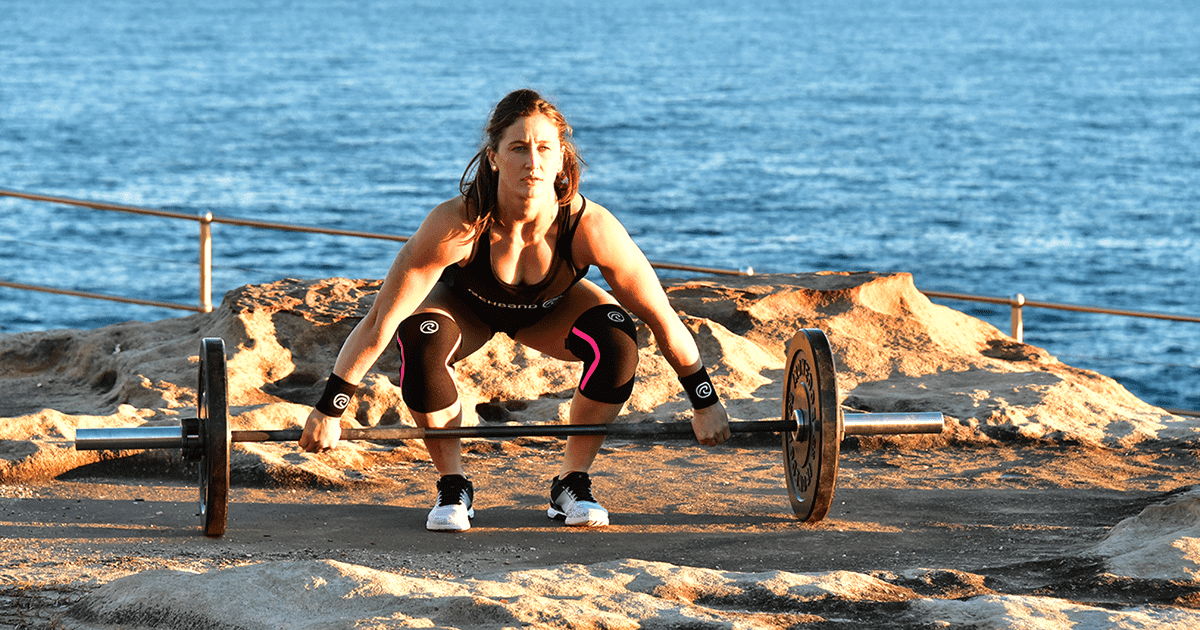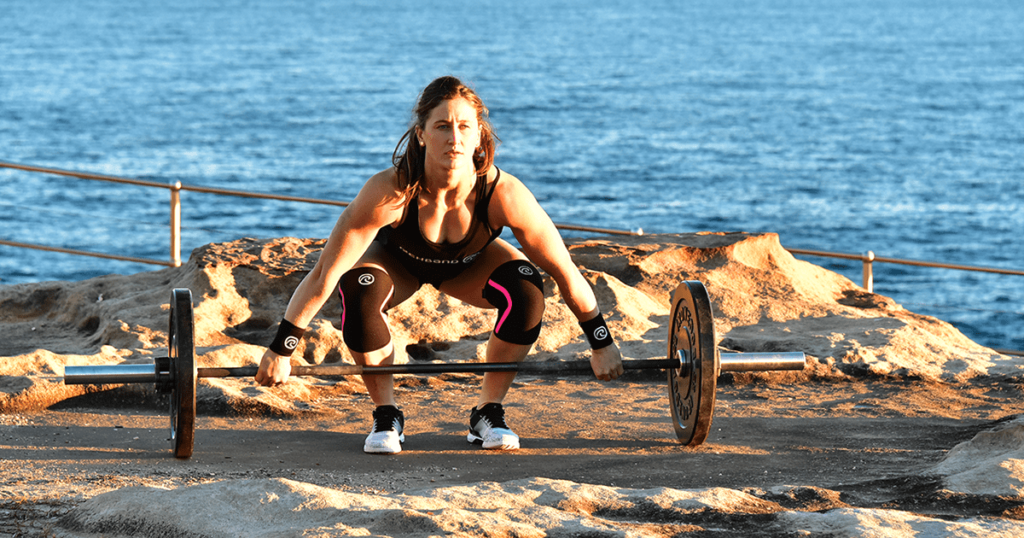 These knees sleeves are used by other members of the Rehband Athlete Program such as Annie Thorisdottir, Rich Froning, Tia-Clair Toomey, Josh Bridges and Olympic Weightlifter Mattie Rogers among many others. Annie used them when she swept away the competition in the Europe Regional to take first place in Berlin.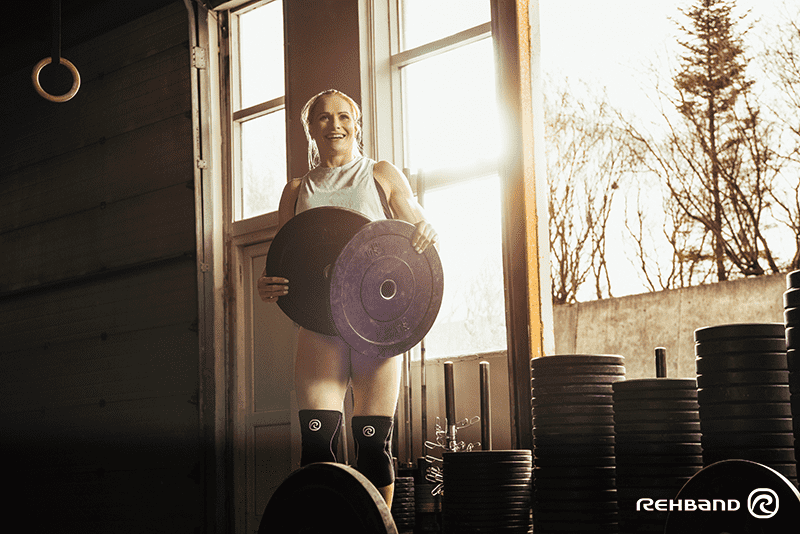 Annie Thorisdottir: "I am so incredibly Happy and Grateful for this weekend. I wouldn't be here if it wasn't for the incredible support I have around me from my team and sponsors! ?❤ The atmosphere in the Velodrom was electric – thank you to everyone loosing their voices! ?"
TRAINING TIPS FROM ANNIE
In this fascinating video with Annie, she explains the various warm up techniques that she uses before training and competition. She takes everything into account, with a particluar emphasis on breathing, warming up nerve endings, elevating the heart rate and increasing her proprioceptive abilities.
These warm up techniques allow her to optimise her breathing patterns, body awareness and concentration on tactics for the forthcoming training session or event. She uses the knee sleeves to help augment and support the natural movements of her body and to help her enable her full potential.
Rehband were representing in Berlin at The Europe Regionals® and cheering on their athletes!
https://www.instagram.com/p/Bi6eJIhlgzF/?hl=en&taken-by=rehband
This was Annie Thorisdottir's 10th year of competition, and she secured one event win, two second places, and two third place finishes. Her lowest placing was fifth on event 1. She demonstrated phenomenal consistency and pushed herself hard throughout every event, wearing her Rehband knee sleeves during the events that were taxing on the lower body and put great strain on the legs.
Get
HOW TO WIN THE KNEE SLEEVES AND JOIN THE REHBAND ATHLETE PROGRAM
What you need to do:
1) Follow @Rehband on Instagram and Facebook
2) Sign up
3) Perform your very best when it counts the most – that's where Rehband comes into the picture. We support your journey to success by providing you with;
A pair of FREE Rehband knee sleeves*
Knee sleeve distribution only available in the following countries (FR, NED, SE, NO, DK, FI, UK, BE).
Weekly injury prevention tips and training advice from Rehband ambassadors
Competitions and exclusive deals
Advice service from Rehband's physiotherapist
Inspiration from the community #rehbandathlete
Are you in? Of course you are. You have nothing to lose!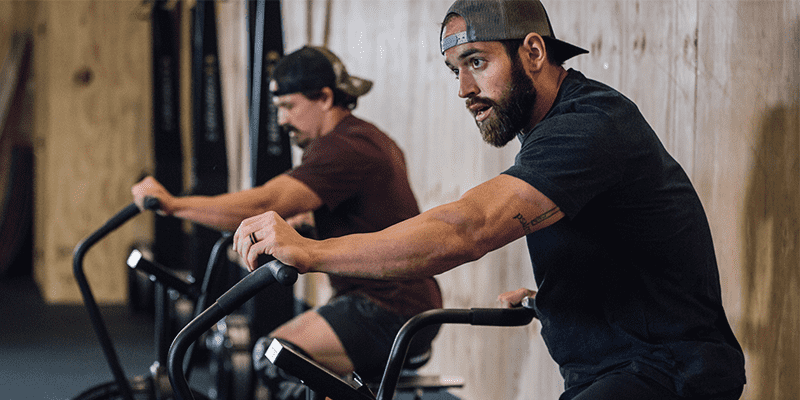 *Knee sleeve distribution only available in the following countries (FR, NED, SE, NO, DK, FI, UK, BE). Please note that delivery cost isn't included.
Invite your fellow athlete friends to join the Rehband Athlete Team too! Share this link with them now. And remember to follow @Rehband.
*Selection Criteria: Registered competitor. Rehband supports the community with a total of 500 free knee sleeves. First come first serve. 500 knee sleeves are available during the Regionals.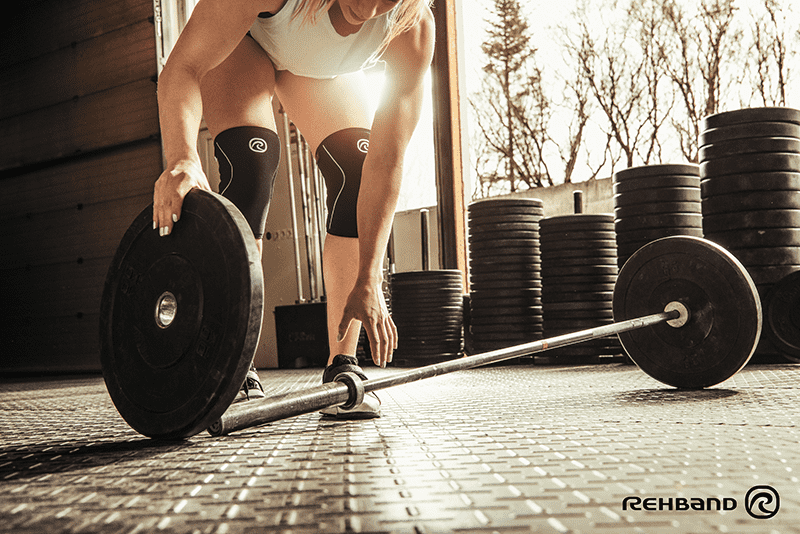 Good luck!