THE RUSSIANS EXPLODE ONTO THE WORLDWIDE CROSSFIT SCENE
Roman Khrennikov and Andrey Ganin have arrived.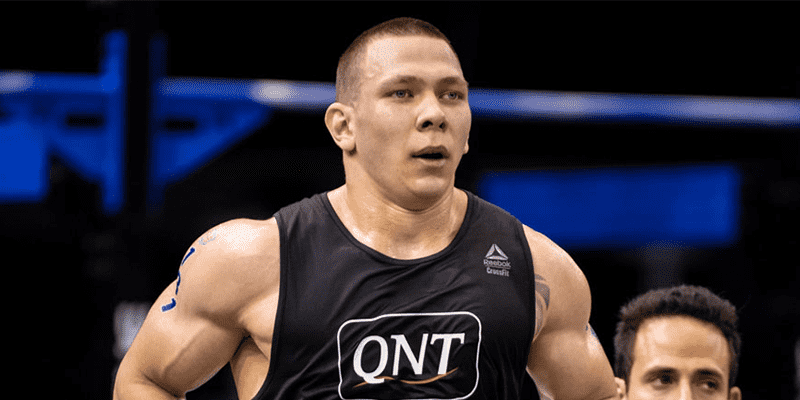 Source: CrossFit Inc
Relatively unknown athlete Roman Khrennikov demolished the competition at The Europe Regionals by earning 500 points from only 6 events. He finished the weekend in style by winning the final event in 3:42.91.
https://www.instagram.com/p/BjAI7lBg2nO/?taken-by=crossfitgames
Fellow Russian Andrey Ganin will also be going to Madison this summer to represent Russia. The 34 yr old athlete is a Regionals veteran, having an exceptional ability to flick a switch and get brutal on a WOD. He won Linda, and his performance was nothing short of savage.
In the previous heat Adrian Mundwiler gave the crowd a show. He paced well, all reps were completed at the same tempo and his technique was flawless. It looked like an impossible time to beat however Ganin simply attacked the WOD like an animal. He often had to run between equipment with straight legs because his hamstrings were so destroyed from the deadlifts. He kept this pace throughout and won the workout.
He also won event 5 as well. Ganin has a strong capacity to pull phenomenal performances out of the bag, and I look forward to see him attack whatever Dave Catsro has prepared for the athletes this summer.
https://www.instagram.com/p/Bi_zER6gZFF/?taken-by=crossfitgames
One of the great aspects of the changes in Regionals format is that we will see more non-american athletes at the Games, and as a result the diversity will be increased. These two are the first Russian individual competitors, and it will be exciting to watch them both throwdown at The Games.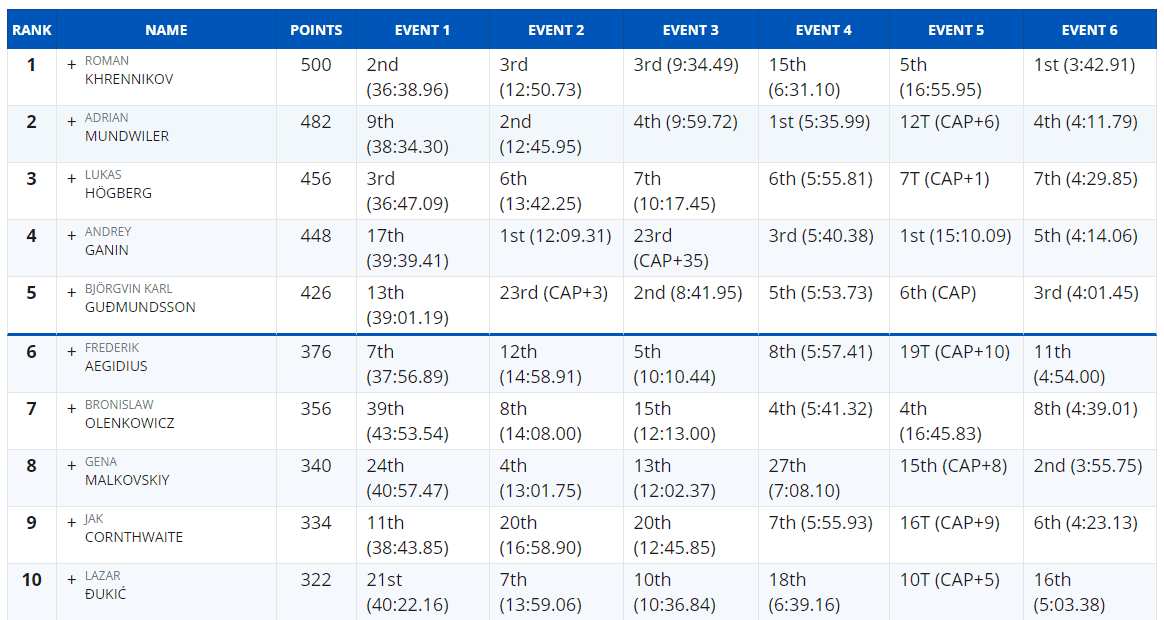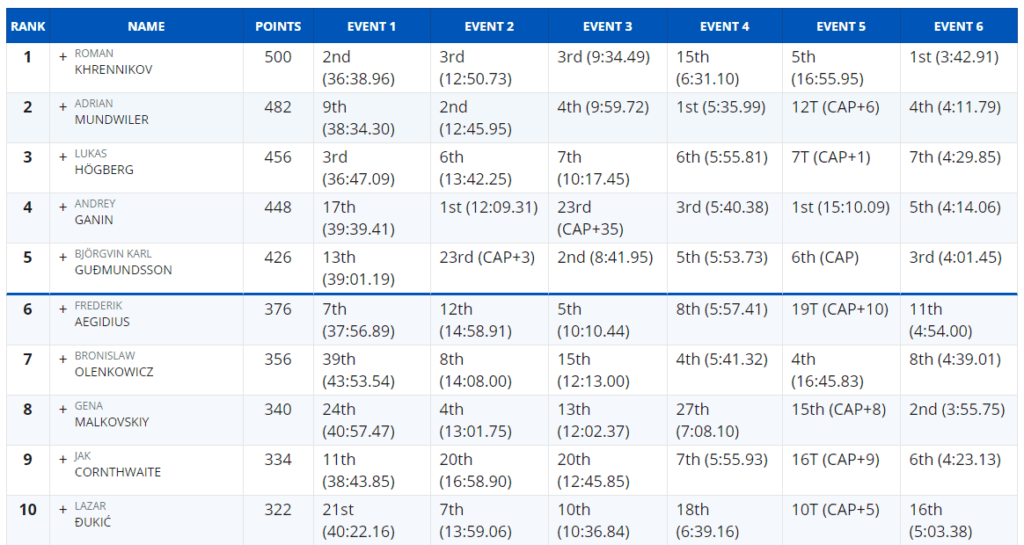 KATRIN DOMINATES EAST REGIONALS WITH 5 EVENT WINS OUT OF 6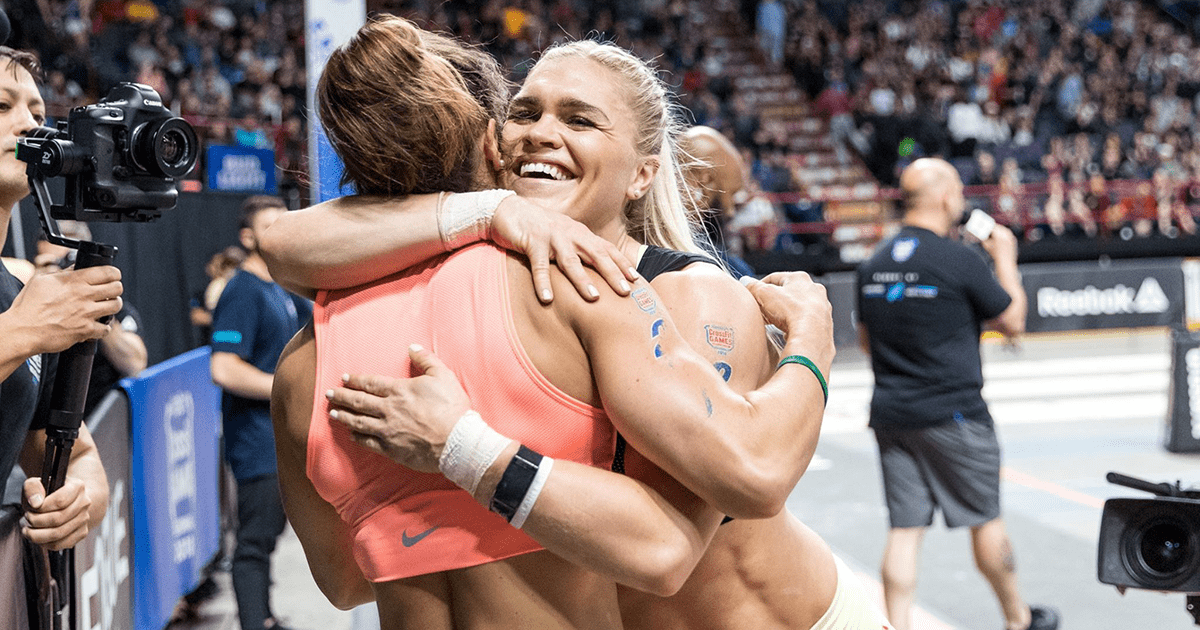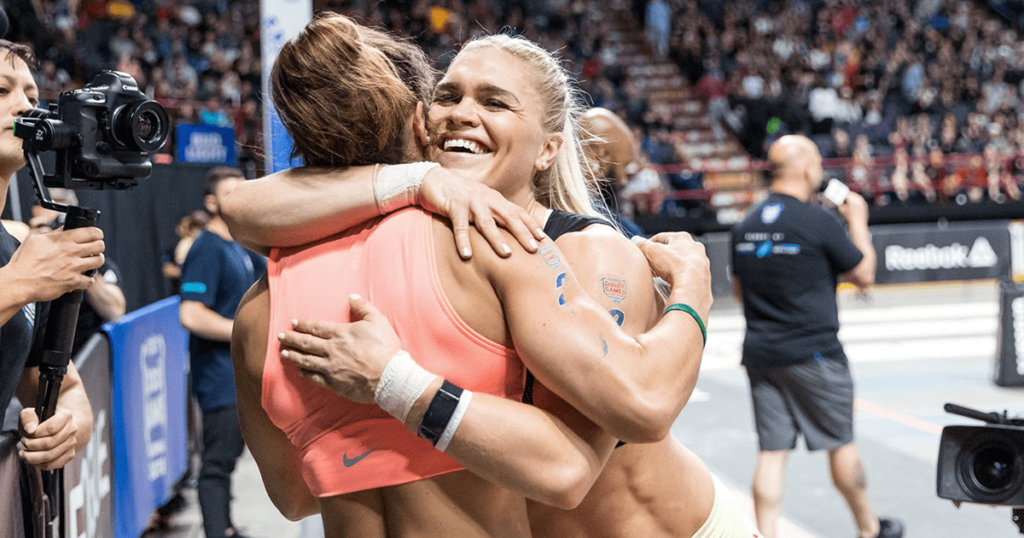 Source: games.crossfit.com
Katrin Davidsdottir has taken 1st place in 5 out of 6 events at the CrossFit East Regionals. Even Mat Fraser has never dominated to this same degree at Regionals competition. Her lowest place finish was 3rd, and describes herself that she has once again found her fire. For the other top female Games competitors, this is more than simply a great performance, it is a statement that the 2x former CrossFit Games champion wants her crown back. Check out the top 10 placings below.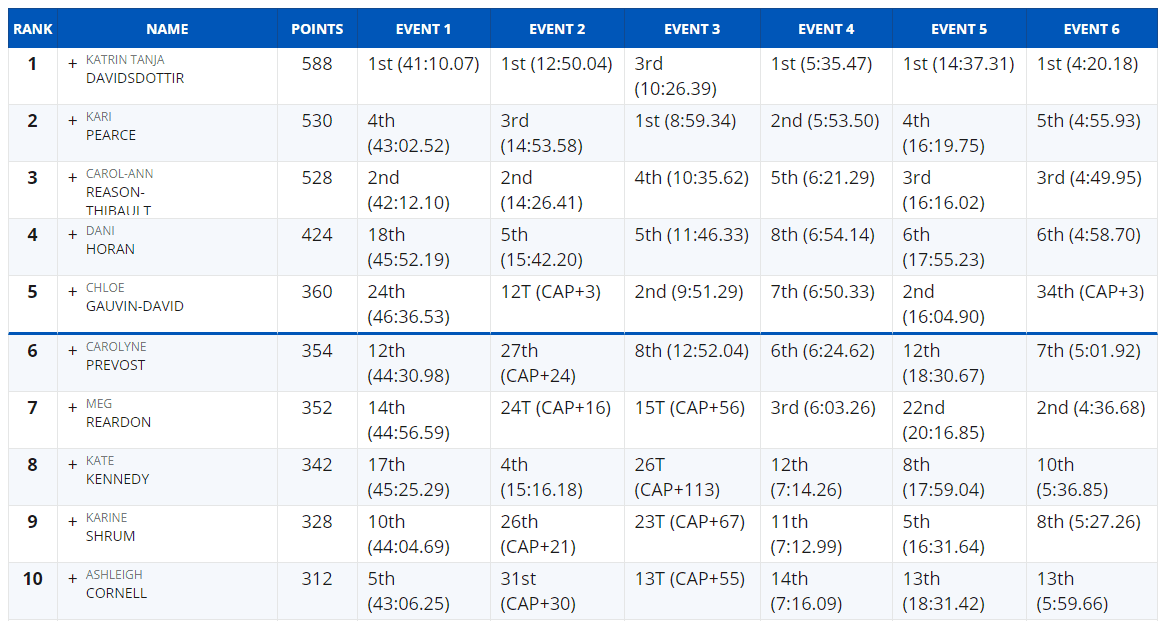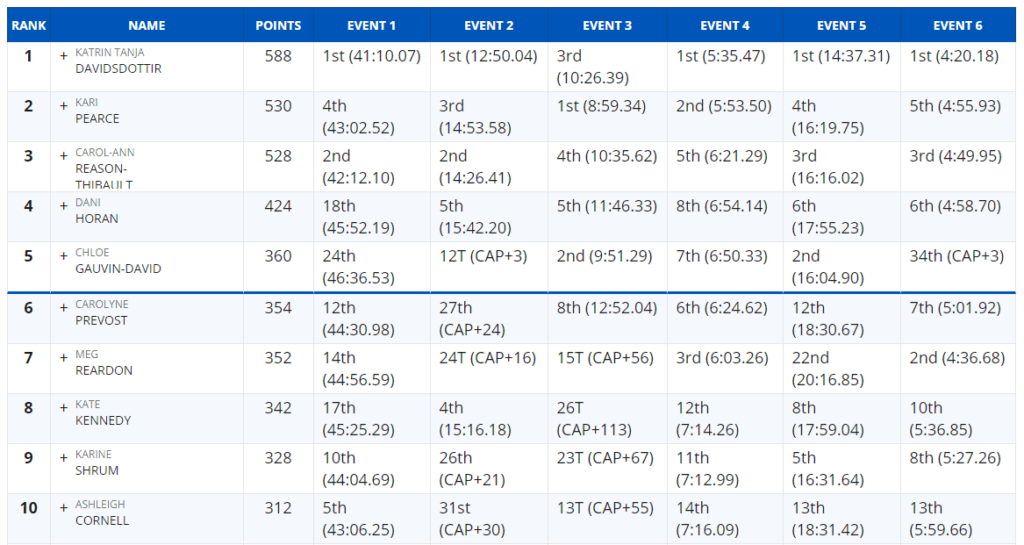 Katrin almost seemed shocked by her own performance in the post that she created to talk about her victory!
https://www.instagram.com/p/BjBmh5vjC99/?hl=en&taken-by=katrintanja
The icelandic athlete posted this message on her instagram prior to the competition.
"We have put in more work & worked harder than we ever have before. Now: it's time to COMPETE ????? So PROUD to be #BuiltByBergeron & so excited for this season that is juuuuuust getting started! See you on the comp floor in TWO days."
The work has clearly paid off.