In collaboration with Liam Holmes (Nutritionist) and Lee Steggles (owner) we will discuss the importance of nutrition on performance, recovery and general health, as well as why it is hugely beneficial for all CrossFit athletes, regardless of ability, for Nutritionists and Boxes to work together and deliver a more personalised and in-depth service for all their members.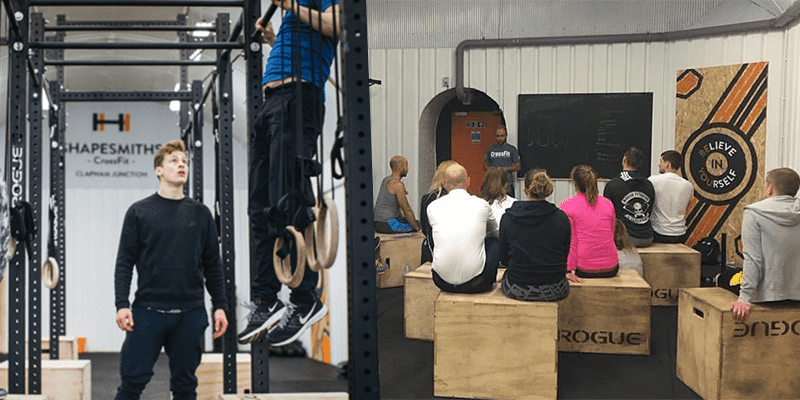 The articles will also track the training progress of every day and elite level Crossfitters and the nutritional specifications they follow. We will all offer training and nutritional advice so that you can improve your health, training, and get closer to the goals that you want to achieve.
Hey Guys, so firstly, why is it so important to increase the importance of nutrition in CrossFit Boxes?
Liam – Nutrition is the base of the CrossFit pyramid! It is crucial as no matter where you are on your CrossFit journey, nutrition plays a role in maximising your progress in and out of the box. You could be a first time member who needs guidance on how to change their nutrition to support the new form of training, or a competitor that requires a more detailed plan.
Those who nail their nutrition maximise performance.
Lee – CrossFit isn't just a gym based methodology. It's also a program that balances physical & mental development with nutrition to prevent/improve metabolic type disease states and improve health status in the broader sense. Without a push towards placing a high value on Nutrition AS WELL, boxes will completely miss developing people on the health continuum that we learn about in the CF-L1.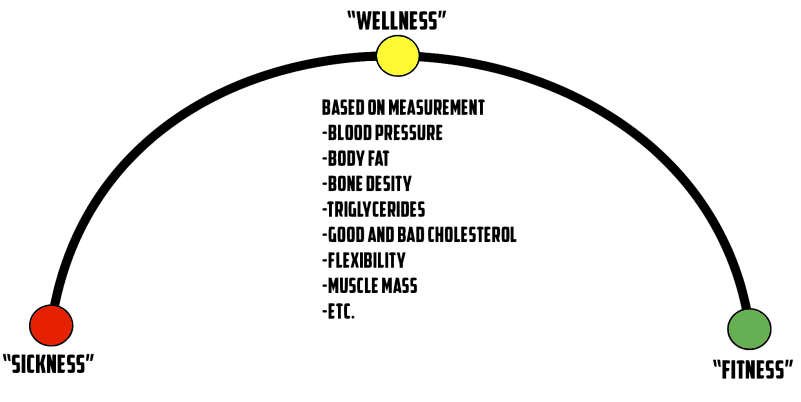 Can you tell us more about the philosophy behind the training and programing at Shapesmiths, and how the role of nutrition, and working as a nutritionist, fits into this vision?
Lee – Shapesmiths have re-imagined what a CrossFit gym should be. We believe in keeping fitness simple and doing the common, uncommonly well in all aspects of our gym, programing and community.
The 'world class basics' phrase is Liam and I's favourite saying to sum it up. As a gym, we promote eating real food to fuel our members' life, work-out and recovery. We don't stock supplements to improve our business margins. Our members deserve to be taught how to do the basics, like many successful athletes do.  What to eat for breakfast and how to fuel, depending on what time of day you are training are often our first port of call. Our aim all along is to create a professional, high end service within an amateur setting is essential.
Liam – Lee and I have a very similar philosophy in that we want people to focus on food first. Our phrase of 'world class basics' encompasses everything from nutrition to training to lifestyle.
If you are not doing the basics well then you won't be optimising your training.
Another phrase that I use is 'build your pyramid'. How many times do you see people talking about what pre workout they are taking but yet their main meals were processed junk?! Do the things that are going to make the biggest effect – and do them consistently!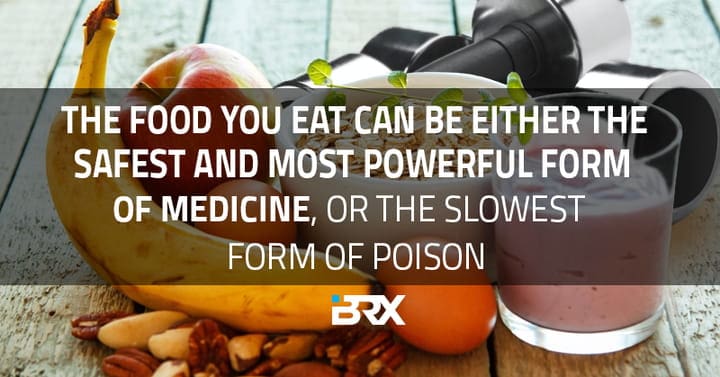 How are you and Lee working together to deliver the best results for your athletes at Shapesmiths?
Liam – I am very lucky to have someone like Lee to work alongside as he is very knowledgeable so can refer members with a heads up on what they need. We offer a free 15-minute consult with myself for any athlete that increases their level of membership. This is one small strategy we use to ensure they are supporting the increase in volume of training.
Lee – With Liam, everything tends to come easily when we work together. We have known each other for around 10 years and went to the same University, albeit on different courses. When we linked up for Shapesmiths we both understood each other's role and value the depth of knowledge, passion and genuine interest in helping CrossFitters. It also helps having worked within many multidisciplinary teams at sports clubs. There's never a singular approach to delivering the best results for an athlete. Everyone is different and we treat them as such.
As a Nutritionist, how does planning the diet of an everyday Crossfitter and an elite level athlete differ?
Liam – This is where the pyramid of importance comes into play. Regardless of your level you need to do the basics consistently well. The basics include:
Calorie balance
Meal composition
Portion control
Food quality
As you progress and become more competitive you will need to build on this and work on strategies such as nutrient timing, macronutrient levels and supplementation. But it is no good just doing the things at the top of the pyramid. These won't have a huge effect unless you have basics nailed on. Working with elite athletes is another level up! This is where I would put a periodised plan in place and then break this down into smaller cycles to ensure that progress is being made. I would also start to use techniques such as genetic and functional medicine testing to build an in depth profile of that athlete. Personalisation is key.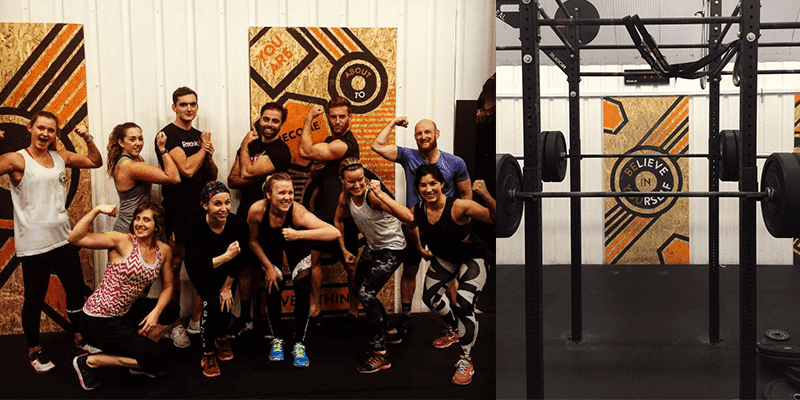 When people start CrossFit they learn many new exercises and start to understand how to correct bad movement patterns until these new practices become second nature. How difficult is it to do the same with nutrition? Essentially to change people's nutritional habits for the better?
Liam –  People will always develop bad habits!! This is why I think it is great to work with a nutritionist as they will provide an analysis and solutions to improve your nutrition. A huge part of the work we do is about nutrition coaching. One philosophy I have is to identify the smallest change for the biggest effect. It may be just changing their breakfast will help support energy levels through the day, fat loss over a number of weeks and increase performance at their lunchtime class. Just by changing one element we can affect numerous outcomes. The skill is identifying it!! If you want long term success, then modifying and improving habits is the only way to achieve this. This is why "diets" fail.
"People need to focus on principles rather than methods"
How important is goal setting when working with your Box members? In terms of training and nutrition.
Liam – Having a plan is always a good idea as it provides focus and accountability. This is a big reason why members should work with a nutritionist. I like to take the focus away from purely body composition and aesthetics and set performance or lifestyle related goals. If they want to lose body fat, we may put a body weight exercise such as pull ups as a target. As they lose body fat their power to weight ratio will go up and they can do more pull ups.
How important is timing when it comes to nutrition? In terms of both performance and recovery?
Liam – Going back to building your pyramid it depends on how much you train and your current body composition. If you train twice a day, then timing becomes more important. If you train 3 times per week, then overall intake and balance would be of higher importance. Lucy is working with Andy McTaggart and Tom Eastham (both CrossFit athletes and coaches) leading into the battle of the beasts. Their training schedule requires more of an emphasis on nutrient timing due to the amount of volume and intensity.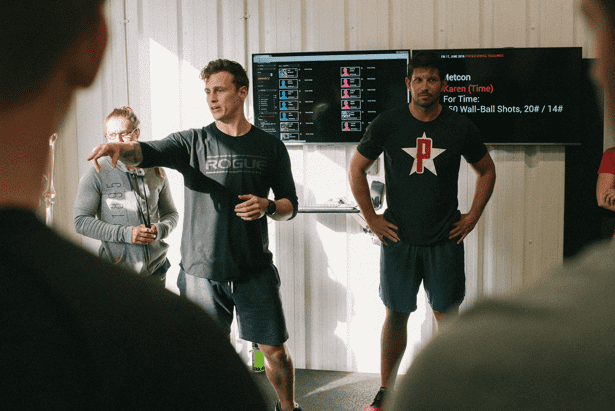 How do Boxes and Nutritionists work together? What is your general routine like working with the athletes and other coaches at Shapesmiths?
Liam – The members at Shapesmiths have access to regular seminars, online support and education documents that we have created. Increasing the importance of nutrition is essential. Recently Lucy Majury (CrossFit regionals athlete and coach) has joined the team as a nutrition advisor.  This allows for incredible continuity for members.
At pH Nutrition we offer different packages to suit all members that want to work one on one. For example you can book in for a 3 month or 6 month package that includes multiple face-to-face consultations, unrivaled support and accountability. A bespoke nutrition plan is created and a relationship is built over the consultations. We have an awesome team that Lee will describe in more detail.
Lee – Between the Black Swan medical team of 6 Osteos, Sports Massage and 3D Movement Specialists, Liam and Lucy at PH Nutrition and CWTCH coffee (obviously an essential part of well-being) we have a pretty robust, in-house support network for our athletes.
We encourage all our members utilise their free consultation with PH Nutrition at any stage during their membership. Additionally, if athletes up their membership package from 13 sessions per month to Unlimited CrossFit is strongly recommended that they book in with Liam or Lucy to get a package as a bare minimum, to ensure they are investing in themselves and doing the basics really well.
Liam – Additionally Lee holds regular meetings with all the support staff to discuss how we can keep improving the service we deliver. This is great for Lucy and I as we can correlate the nutrition plans based on the current training cycle.
Are there any absolute essentials that you would recommend that all Crossfitters should be eating?
Liam – For me there is not one specific food that I would say people should definitely eat. But there are some foods that can help improve your health and performance. 8 FOODS EVERY CROSSFITTER SHOULD BE EATING. Try to think about human nutrition before performance nutrition.
"Every time you eat it is a chance to take you closer to your goals or further away from them. Nutrient dense, unprocessed whole foods should always be the priority"