Very soon the first step towards finding the fittest man and woman on earth will begin, as the 2018 CrossFit Open begins. Five different workouts will play out over five weekends and as Dave Castro said:
'It´s gonna be the most difficult Open in CrossFit history.'
But before I begin with this article, I would like to affirm that this text is aimed at amateur and not elite athletes.
The CrossFit Open is the first point in the chain for some Athletes, but here we need to evaluate what kind of athletes actually have a genuine chance to participate first in the regionals, and then qualify for the CrossFit Games in Madison this year.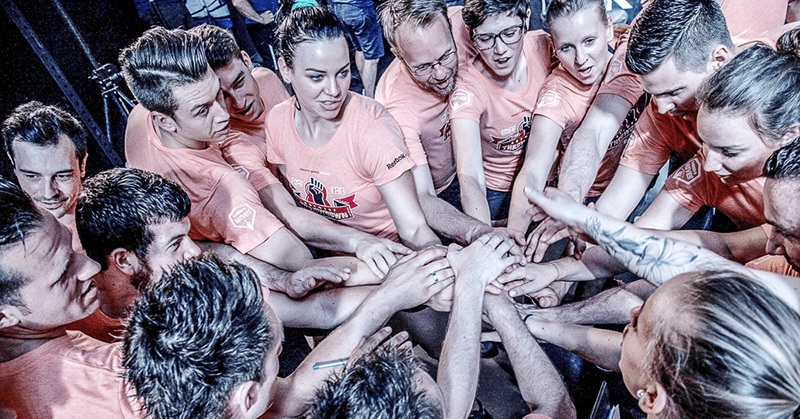 In my daily programming as a Coach, I classify athletes into three different groups
Group 1 – People who like to move and come between 2-3 times a week, take some classes and leave.
Group 2 – People who come 5-6 times a week, take the classes, spent some time on the mobility, sometimes work on their weaknesses and then go home.
Group 3 – The beast athletes from each box around the world. They have more time than the others, come in maybe two times a day, have a personal training plan, work on their weakness, spend time and money on their recovery and have some experience with local throwdowns.
https://www.instagram.com/p/BesHVv8BcWB/?taken-by=davidrolcf
DON'T FOCUS ON THE LEADERBOARD
In my country, city, town, in my affiliate and even throughout social media I can see how some athletes are taking the Open too seriously.
Please don't get me wrong, I don't mean the Open is not important – on the contrary, the people who know me know that I live and breathe CrossFit, it is my profession and I love it and the fitness and positive changes it can bring to people's lives. But as a coach and an amateur athlete, I think we need to be realistic and know what´s possible. The Open is for 90% of the normal population a FUN Event that will help them progress and test their fitness without going anywhere near Regionals. There are many reasons for this. I will explain three:
3 REASONS TO NOT WORRY SO MUCH ABOUT THE OPEN
1. You are not ready yet
If you can identify yourself with any of the groups that I described above, your fitness level is most likely that of the average in this sport. You need to think hard about what can bring you to the next level. This is not negative, for example, Pat Vellner finished in 7,284th in the first year he competed in The Open.
From my own experience, and as a coach, time is the best factor to observe your progress as an athlete and confirm your mindset and skills. Work more, focus on your own programming and try to find your weaknesses and work on that. (everyone has one!)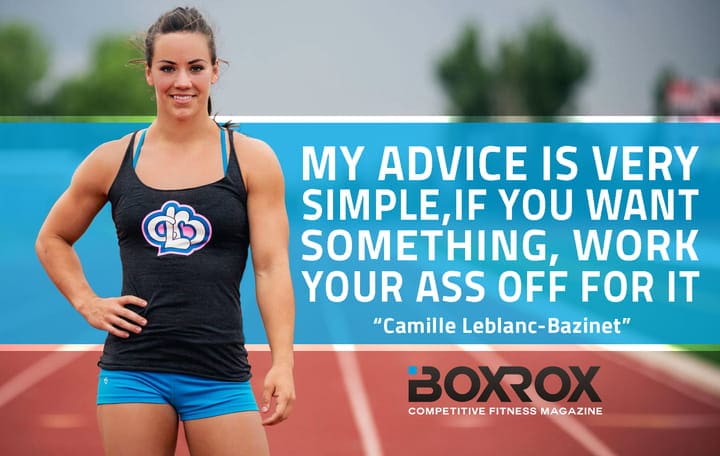 Source: BOXROX
2. Focus on your plan
Don't do it like many amateur athletes who are looking for recognition and ego. Don't focus on the leaderboard, don't wait to be the beast of your affiliate, of your town, or even your country. The results on the leaderboard are only a reflection how you train, how you spend your days in the gym and how you prioritize your time in training.
3. The judges and the score in the Open are not always honest:
The score and judges are already topics which have been criticized a lot in our community. Everyone can be a judge and submit any score – of course, you need a video to confirm this score but this counts for only 10% of the athletes, the other 90% can get "bro reps" and no one will notice it.
https://www.instagram.com/p/BeXlJBFhSem/?taken-by=davidrolcf
As you can see, the Open is one of the most important dates in the calendar for our community but there are some points which need to be optimized.
For the 90% of CrossFit athletes: reflect in which group you are in and what kind of athlete you are. When you find it out, please don't focus on the leaderboard, focus on your own work and believe in yourself, and remember that the scores and the judges are outside of your control.
HAVE FUN AND ENJOY THE OPEN!
If you still feel a bit anxious about the Open, this article will help:
How to Cope With Fear and Anxiety in CrossFit Open Workouts
Additionally, we put together a collection of exercises that have commonly been seen each year in at least one of the WODs. So that will help as well:
7 Exercises That Have Been Featured EVERY Year in The CrossFit Open