The CrossFit season continues with 3 Semifinals taking place later this week. There are big names for you to pay attention to at this year's Syndicate Crown tournament. The following list is our Syndicate Crown predictions – who will win, make the podium and which athletes are considered dark horses.
The Syndicate Crown is taking place in Knoxville, Tennessee, from May 20-22. It is the first North American to take place this CrossFit season.
Elite athletes will share the competition floor during three days of head-to-head battle. Check out our Syndicate Crown predictions. According to our database, the Syndicate Crown is the Semifinal event with the fittest athletes for male athletes.
Remember: the top 5 elite athletes (men and women) and top 5 teams will advance to the Games. Find out more by reading CrossFit's rulebook.
How to Watch the CrossFit Semifinals
Syndicate Crown Predictions – Elite Men
Who Should Win?
Although the field is stacked with incredibly talented individuals, it would be foolish to write down any name except for Justin Medeiros. The reigning Fittest Man on Earth finished 1st in the Quarterfinals worldwide and is poised to continue his winning streak in Knoxville this weekend.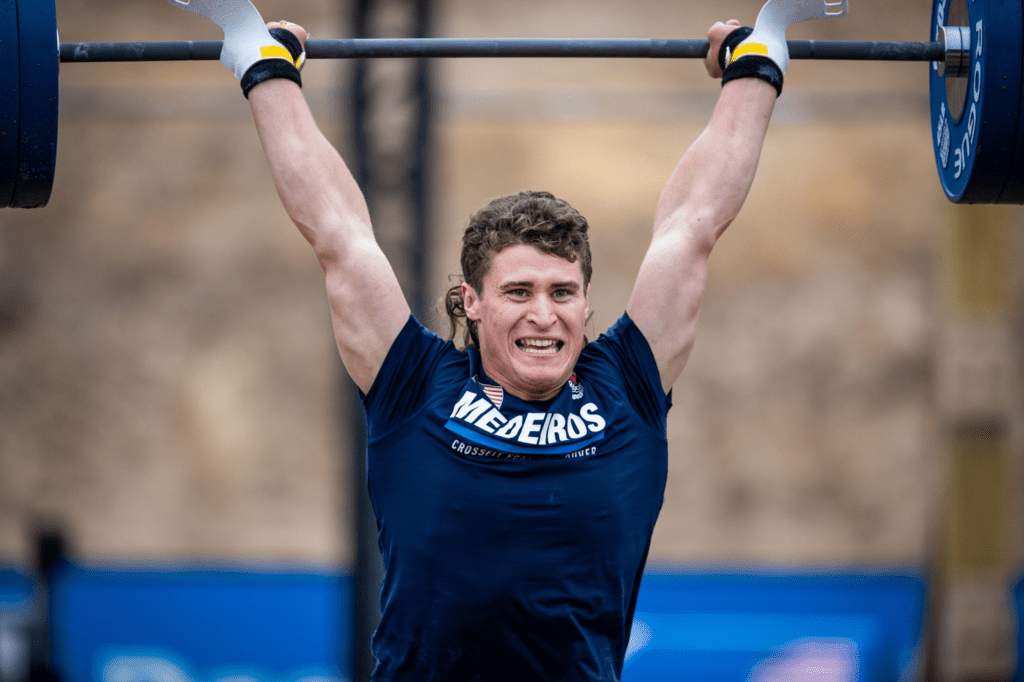 Who Will Make Podium?
With only two other spots to choose from to complete the podium, the competition gets harder. Our first pick to make the podium would be Jayson Hopper. The 24-year-old athlete won the Mid-Atlantic CrossFit Challenge last year and got a ticket to his first Games. Although he won't be at the top of the podium this year, he is almost certain to be 2nd or 3rd.
Although he announced his retirement last year, Scott Panchik is set to participate at the Syndicate Crown. And who knows? He could well finish on the podium and he is our 3rd pick.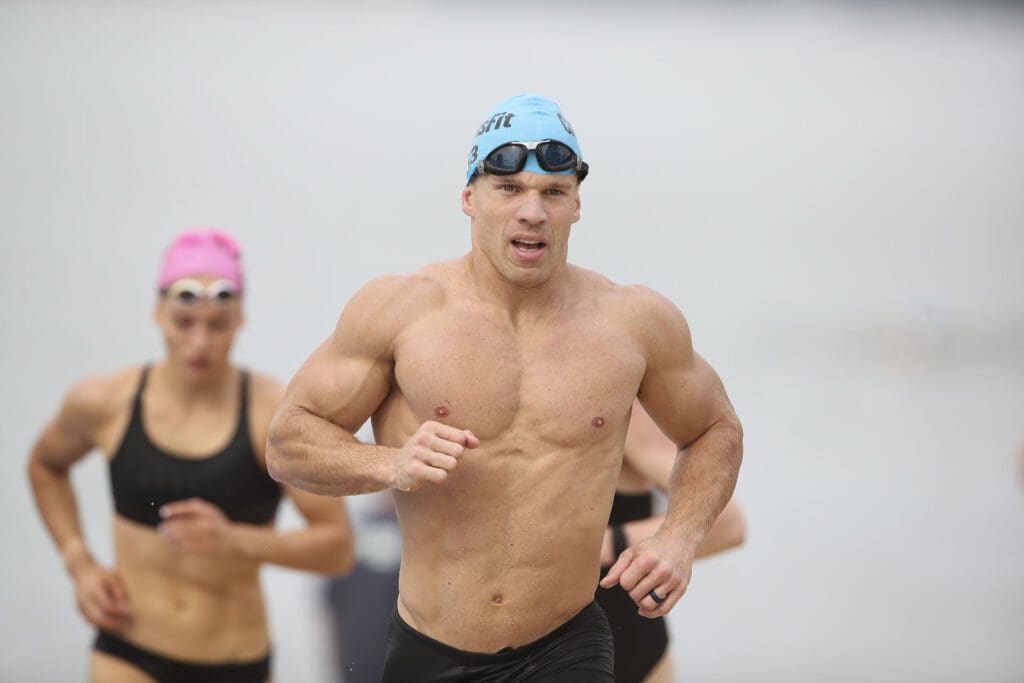 Who Are the Dark Horses?
Competing for the other two CrossFit Games qualifying spots are Will Moorad (3x Games athlete), Cole Greashaber (2x Games athlete), James Sprague (19 years old and teen Games athlete), Scott Tetlow (2020 Games Athlete), legend Ben Smith (8x Games athlete) and his brother Alec Smith (3x Games athlete).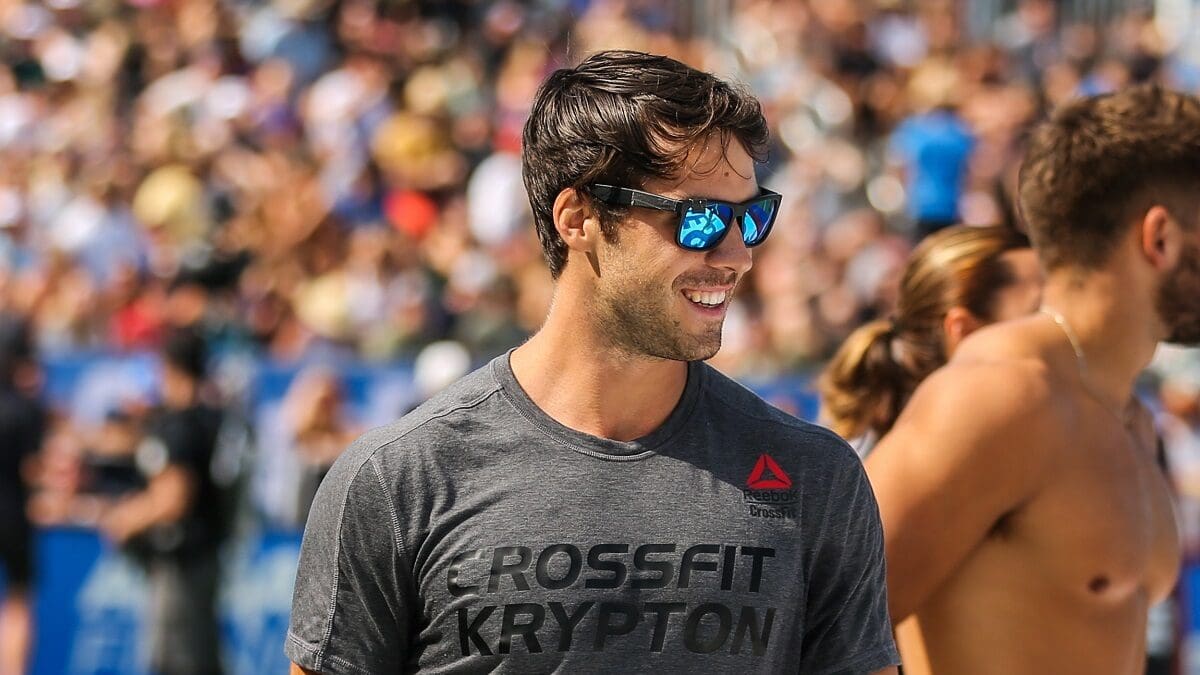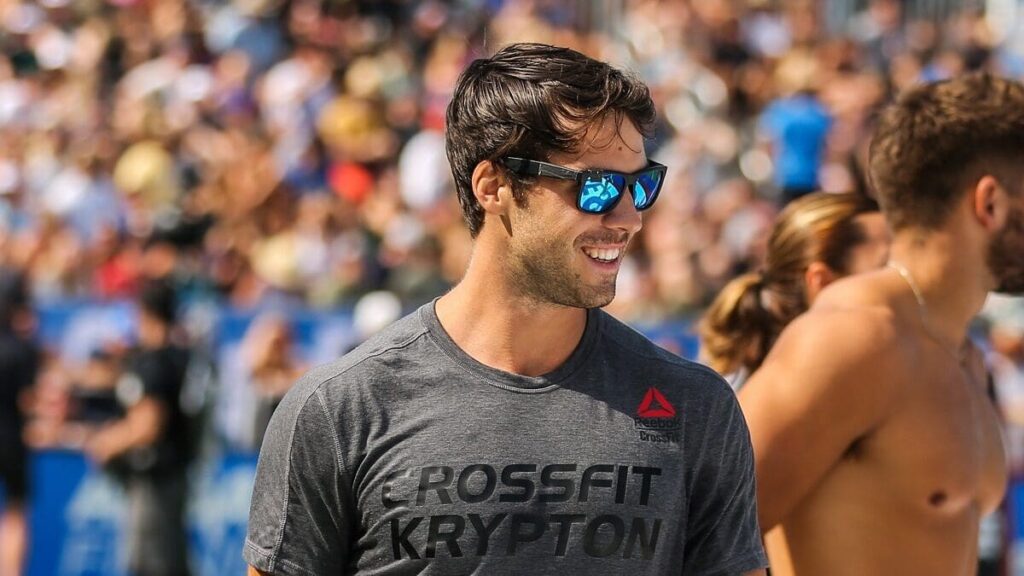 Syndicate Crown Predictions – Elite Women
Who Should Win?
This one is harder to pick compared to the men's division. However, our bet is on Haley Adams. With 6 Games under her belt (winning in 2018 at her last time competing as a teen), the 21-year-old American athlete will be competing at home where she trains and should utilise the crowd factor to her advantage.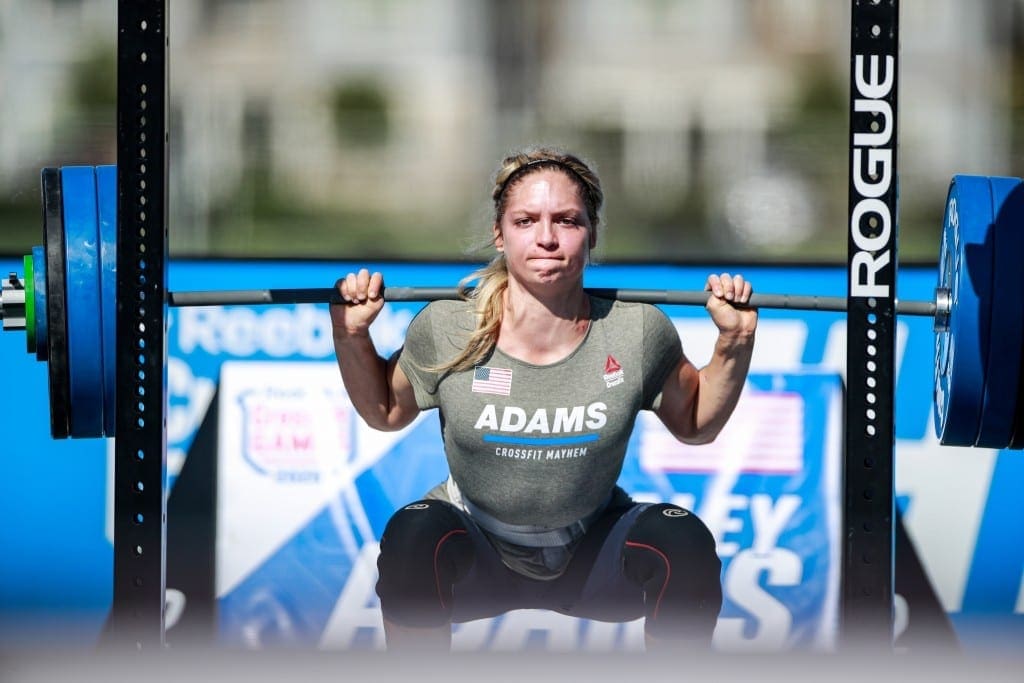 Who Will Make Podium?
To finish on the podium at the Syndicate Crown will be an incredible feat for anyone. One has to put down Kristi Eramo O'Connell as a favourite to stand somewhere between 1st and 3rd place. Although last year she only got to the Games due to the Last-Chance Qualifier, her well-rounded athleticism will see her get #GamesBound.
Arielle Loewen was surprised to win the Granite Games last year and participate in her first-ever CrossFit Games. This time it won't be surprising if she finishes the podium at all. In Quarterfinals, she finished 10th in North America, which is a good indicator of what is to come.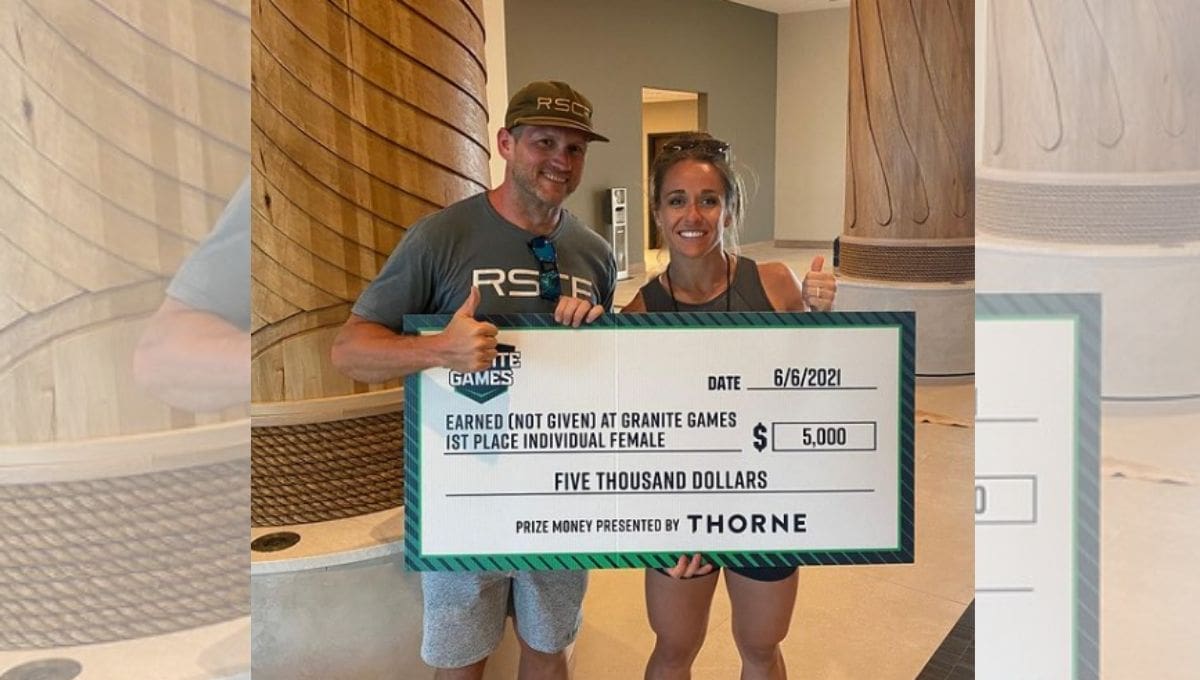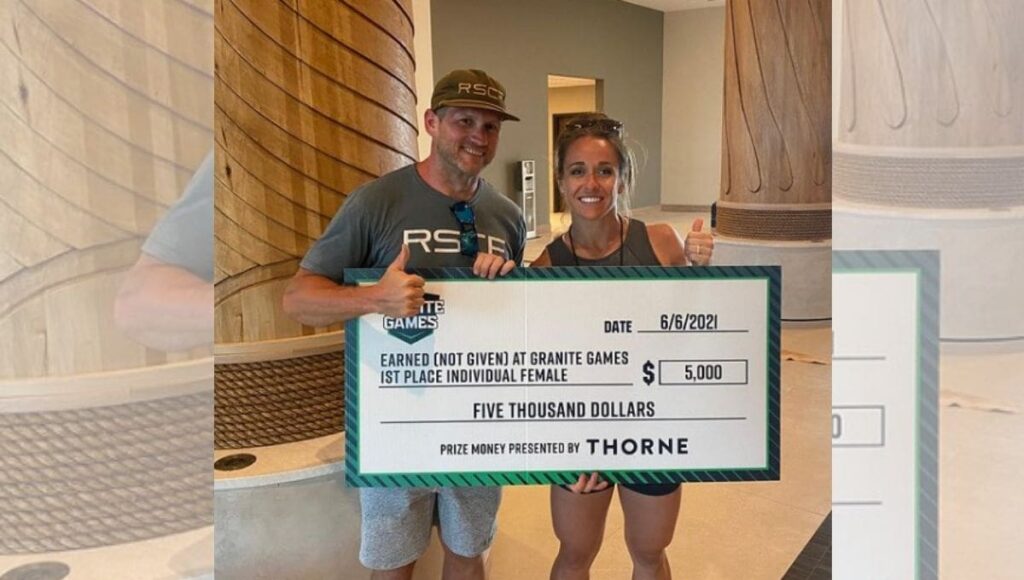 Who Are the Dark Horses?
As far as we can tell, there are 6 women battling for the remaining 2 spots to get invited to the Games this year. Alexis Raptis (2x Games athlete who barely missed last year), Olivia Sulek (3x teen Games athlete, but she still wants to get an invitation as an elite individual), Christine Kolenbrander (2x Games athlete, but was never invited as an elite individual), Paige Semenza (3x Games athlete), Kelsey Schulte (2nd year competing at elite level), and Paulina Haro (1st year competing as an elite individual, 3x Games athlete).
Syndicate Crown Predictions – Teams
Only 5 teams will receive an invitation at the end of the weekend. Here are our top picks for getting through to the Games in Madison this year.
CrossFit Mayhem Freedom – Rich Froning's team – overall favourite to win the Games, let alone the Syndicate Crown Semifinal.
CrossFit Mayhem Justice – 9th worldwide after Quarterfinals.
CrossFit Overtake Team Density – 22nd at this year's Quarterfinals.
CrossFit CLT – 6 points behind CrossFit Overtake Team Density at Quarterfinals.
8th Day CrossFit – although they suffered a major penalty during Quarterfinals, the team finished 30th worldwide.
CrossFit Semifinals Dates
There are 10 Semifinals events spread worldwide. Four in North America, two in Europe, and one in Africa, South America, Oceania and Asia. Unlike last year, this time all Semifinals are in-person.
Here are the details for the upcoming Semifinals:
| | | |
| --- | --- | --- |
| Date | Competition | Location |
| May 20-22 | Syndicate Crown | Tennessee (U.S.) |
| May 20-22 | CrossFit Lowlands Throwdown | Amsterdam (Netherlands) |
| May 20-22 | Torian Pro | Brisbane (Australia) |
| May 27-29 | Mid-Atlantic CrossFit Challenge | Tennessee (U.S.) |
| May 27-29 | CrossFit Fittest in Cape Town | Stellenbosch (South Africa) |
| June 3-5 | Far East Throwdown | Busan (South Korea) |
| June 3-5 | Granite Games | Minnesota (U.S.) |
| June 10-12 | CrossFit Atlas Games | Québec (Canada) |
| June 10-12 | CrossFit Strength in Depth | England (U.K.) |
| June 10-12 | CrossFit Copa Sur | Vitória (Brazil) |

Although some of the athletes mentioned here might not get an invitation to Madison, they still have one way to be #GamesBound via the Last-Chancel Qualifier. It is an online competition that takes place from June 29th to July 1st. Athletes who finished up to 2 placements below the cut line to get an invitation to Madison will have their final chance then.
The Games will take place on August 3-7 in Madison, Wisconsin, United States.
OPINION: CrossFit Should Divide the 14-15 Teens Division