3. LEG WORKOUTS – DUCK WALKS
These are great when you fancy trying something fun in your leg workouts, but they are also very useful.
You will need to bring the bar into the caught Snatch Position.
Flex those hips, push the knees out
Walk slowly across the Box whilst maintaining as low a position as possible
These are almost impossible without a decent mobility warm up
4. 'TREAT YOUR LIGHT LIFTS AS HEAVY LIFTS, SO YOUR HEAVY LIFTS FEEL LIGHT'
This quote is from Andy Bolton, the English Power lifting legend, who works a great deal on power and speed in his accessory work, in order to generate much more power out of the hole on his heavier lifts.
He performs all his accessory lifts with great speed, and sets up, breathes, and applies as much force as if he were attempting to accelerate the bar on a much heavier lift. Our bodies are intelligent machines, and will naturally apply the appropriate amount of force and energy needed to shift an object, in this case a barbell. This means that as we warm up with lighter weights and gradually progress to our working weights, our body simply recalibrates the amount of effort we apply each time.
For Andy, he explodes the bar out of the hole even on his lightest warm up lifts! He builds force and power, because as the weight increases, the same amount of force is used; only the weight moves slower. This teaches a mentality of explosive power as well, that will translate into how you approach heavier lifts, and get you in the habit of using and generating as much explosive force as you can.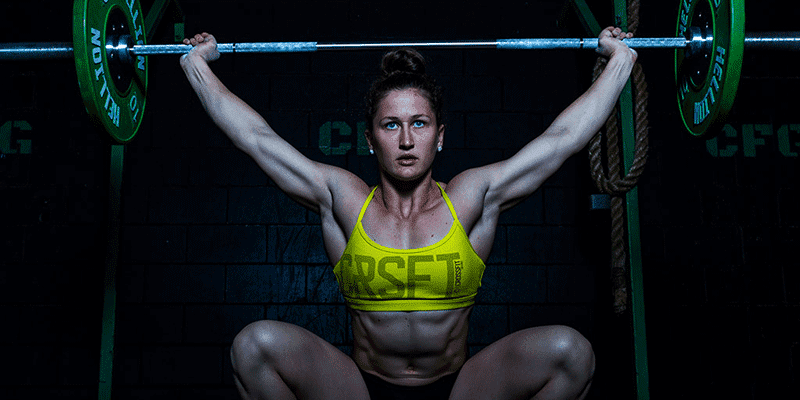 This is also known as CAT training (Compulsory Acceleration Training).
5. WHEN YOU'RE IN THE HOLE, STAY TIGHT ALL THE TIME!
Never, ever, relax. Stay as tight as you possibly can at ALL times when you are in the hole. If you lose tightness and relax, you will either fail (if the weight is challenging for you) or find it incredibly difficult to reengage, and then stand up out of the hole position again. In short STAY TIGHT!