Even the 5x Fittest Woman on Earth sometimes need to get into a quick diet regime. She recently revealed her cutting diet ahead of the CrossFit Quarterfinals.
Tia-Clair Toomey and her husband and coach Shane Orr revealed the Fittest Woman on Earth cutting diet ahead of the Quarterfinals. Why did she need to lose weight? According to her, she put on weight for her bobsleigh season which saw her helping Australia secure a spot at the Winter Olympics.
Therefore, ahead of the Quarterfinals, she decided she needed to lose weight and shared what her cutting diet looks like. She wants to hit her target weight by the time she competes at the CrossFit Semifinals.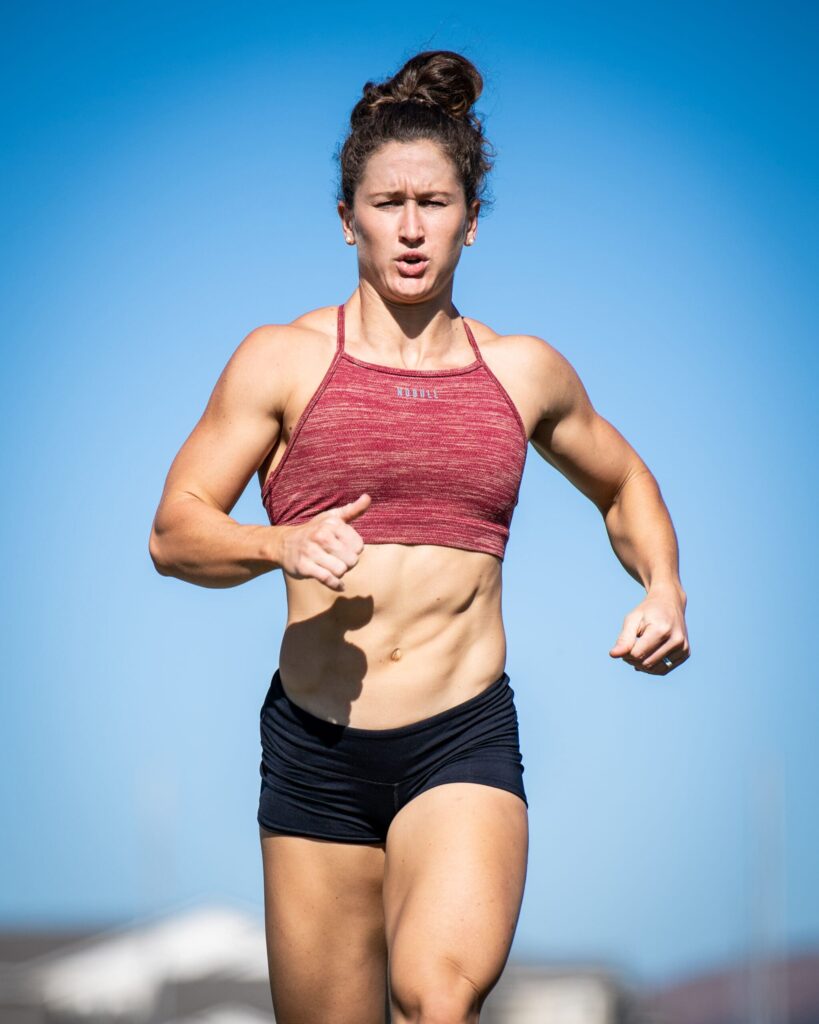 At the end of the day, on her cutting diet, Tia-Clair Toomey consumes 2,550 calories. Previously, during her bobsleigh journey, she revealed she was eating between 3,000 and 3,500 calories every day.
Check it out.
Tia Clair Toomey's Cutting Diet
Toomey's cutting diet involves her having three meals every day and a reinforced snack after her afternoon strength training. Her lightest meal of the day is at dinner where she eats only 440 calories. Breakfast is when she gets the most energy from food: 790 calories.
Breakfast
Beek bacon – 112 grams
Everything bagel – 45 grams
2 eggs
Peanut butter, flaxseed – 20 grams
1 banana
Blueberries – half a cup
3 apple cider vinegar gummies
Irish butter – 8 grams
Total of 790 calories.
Lunch
Beef liver – 200 grams
Jasmine rice – 1 cup
Total of 500 calories.
Post-training Snack
1 banana – 113 grams
Fruit gummies – 2 pouches
Mixed berry oats – 141 grams
Recharge drink mix
Loop D fruit phormula-1 – 27 grams
Ignition 1st phorm – 1 scoop
Total of 780 calories.
Dinner
Potato – 150 grams
Avocado – 45 grams
Salad mix
Pork tenderloin – 6 ounces
Total of 440 calories.
Read More: What Does the World's Fittest Woman Eat in a Day?