STRAIGHT OUT THE BOX…
Performance
The Under Armour Charged Ultimate trainer is perfect for general WODs, a wide array of gymnastic movements, and higher volume, lighter weight workout structures. The design and materials allow for versatility and comfort across a wide range of movements and exercises.
The combination of ClutchFit technology, and great traction on the rubber outsoles, forms a functional shoe that also allows for explosive power and comfort throughout every WOD.
Appearance
The design is clear cut and stylish. The solid, functional form and quality of the trainer is matched by its appearance, allowing you to rule yourself – and every WOD – and look damn good in the process!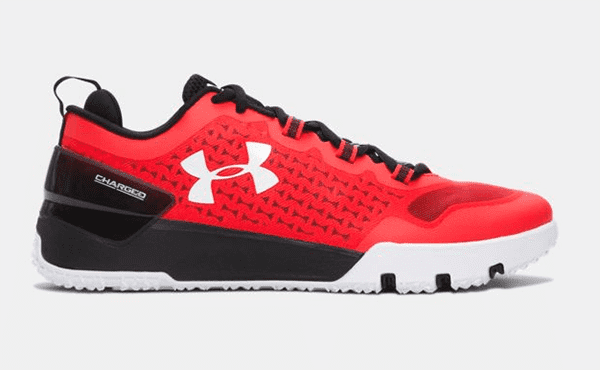 SNUG FIT AND LIGHTWEIGHT
The shoes have a slightly tighter fit that Nanos or Metcons, and the UA ClutchFit technology wraps your feet in a second lightweight material. This provides powerful stability and support, and is complimented by the overall weight of the shoe, which tips the scales at an exceptionally light 320 grams (11.6 oz).
The fit instills a confident stability throughout the midsole and heel for your entire foot. The padding detail on the inside of the heel locks it firmly in place.
SOLE AND TREAD
Dense heel and midsole
Firm yet flexible: responsive to explosive movements
Great traction on the sole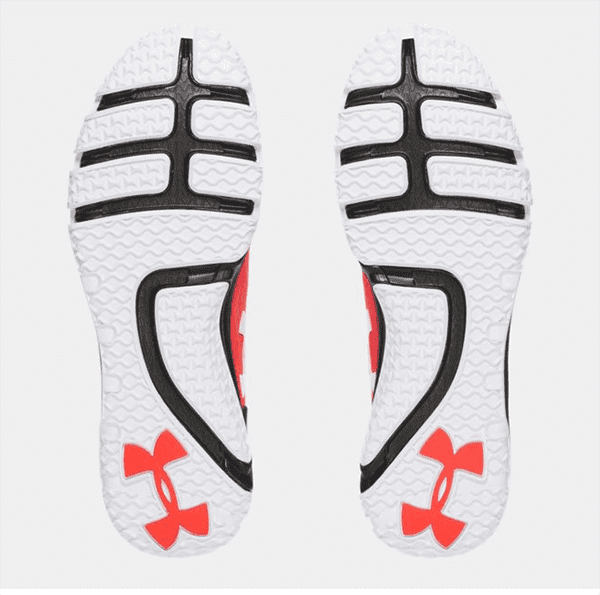 A denser outsole makes for better power delivery, and that is one of the reasons why Olympic Lifting Trainers are so effective at what they do.
'Under Armour have created a shoe that provides an effective balance between a flat, solid sole, and the features you need for a shoe that must perform well in a functional fitness environment.'
It would be unwise to max out a Clean and Jerk PR in them, or any other form of big barbell lift, but then there are already shoes on the market with this exact function in mind. And, to reverse the situation, anyone who has ever made the mistake of wearing lifters for a WOD involving Box Jumps, running or any other functional movement of this sort, will know just how unsuitable they are for this purpose! Lifting shoes are specialised, but these kicks will have you smashing your way to new PR times and achievements in no time.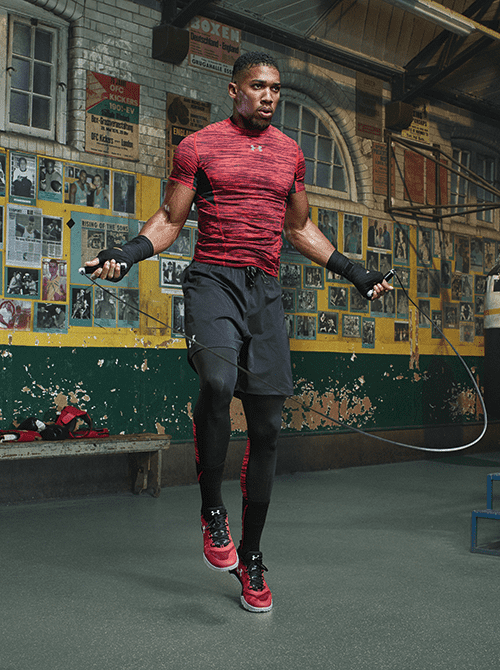 ENDURANCE AND ADAPTABILITY
For running and other WODs involving endurance, the Charged Ultimate work effectively. Its multi-traction surface is designed to be worn on all surfaces. With spring in full swing, and WODs even starting to move outside, these are an adaptable shoe that will perform effectively under different conditions. Just like you as the athlete who wears them!
MOVEMENT AND SPEED
The Under Armour Charged Ultimate has specially designed flex grooves to break up the solid flatness of the sole.
This means that they allow you to be quick and agile, whilst also providing a strong base from which explosive power can be generated. This is especially useful for exercises such as Box Jumps or Bar Facing Burpees, where a quick change of directional movements is required, and the more force you generate, the more effective the movement becomes.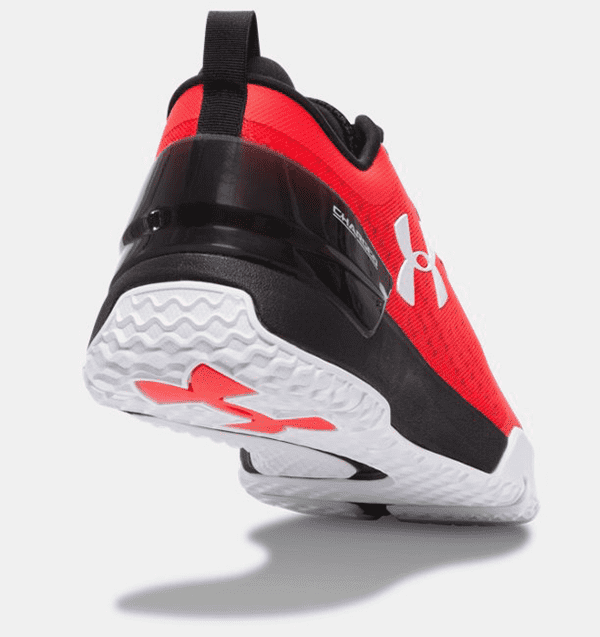 STYLE
The Shoe itself is solid and stylish. The red colourway is aesthetically striking, and sure to mark out any Crossfitter that likes to stamp their own personal streak of individuality and style into their workouts.
Looking equally bold in black, this adds a touch of sleek minimalism into the proceedings, and guarantees that even if you are shattered and destroyed after you have given the WOD everything you had, then your feet will still be looking great. Midnight navy with gold detailing, white and steel grey makes up the assortment of other available styles, which can be paired with your own tastes in Crossfit attire.
Rule yourself. I will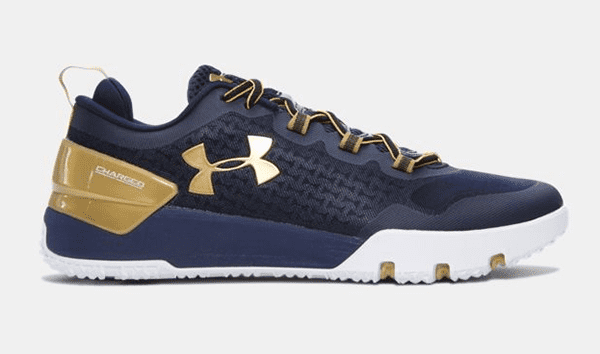 UNDER ARMOUR CHARGED ULTIMATE: QUICKFIRE FEATURES
Strong grip tread
Heel padding to stop slipping
Excellent build quality
Lightweight
Solid fit which make them comfortable over longer workouts
Powerful base to generate explosive power
VITAL STATS
   UA ClutchFit technology wraps your foot in a lightweight 'second skin' for powerful support
   Lacing system provides a 'lockdown' fit
   Molded toe cap for added support & durability
   Full-length Charged Cushioning sockliner provides comfort & fit
   Dual-layer midsole combines Charged Cushioning on top of Micro G foam for cushioned support and responsiveness
   Rubber outsole provides superior traction with flex grooves for extra flexibility
   Multi-surface traction designed to be worn on all surfaces
   Offset: 4 mm
   Weight: 320 g (11.6 oz)