"EMOM" stands for Every Minute On the Minute, which is when you begin a specified number of repetitions of some movements or exercises at the start of one minute and then rest for whatever time you have left until the top of the next minute.
"EMOM 12 min" means: every minute on the minute for 12 minutes, do the specified exercises.
The best EMOM workouts are usually short, 10-20 minutes long (but can be shorter or longer), and are typically designed to allow for some rest before the top of each work interval. These built-in work and rest periods make EMOM a form of interval workout. They can be great for practicing pacing and working on conditioning, but are also a good format for strength training, to force attempts of a lift on a specified cadence.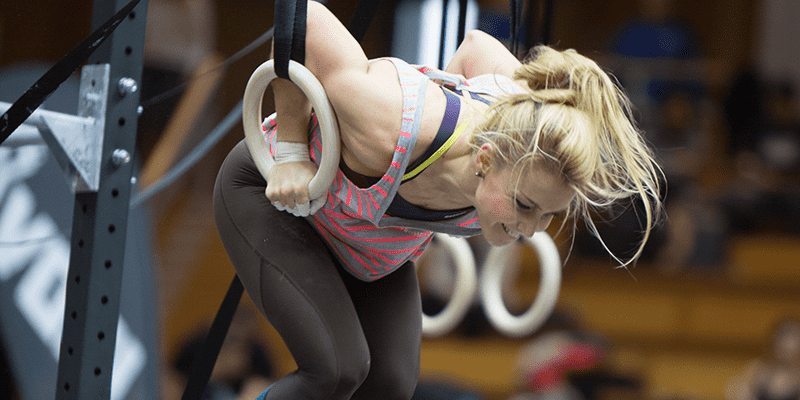 EMOMs can be every minute, every 2 minutes, every 3 minutes, etc. For example, "E2MOM" means each 2 minutes, where you have 2 minutes to perform some amount of work. This can also be written as EOMOM (every other minute on the minute). "E3MOM" means each 3 minutes, etc.
Depending on the workout an EMOM workout may be simply scored as the total number of full rounds completed, or the weight used.
1 BEST EMOM WORKOUTS "MACHO MAN"
EMOM for as Long as Possible
3 Power Cleans (185/135 lb)
3 Front Squats (185/135 lb)
3 Jerks (185/135 lb)
Each minute on the minute (EMOM), starting at the top of the minute, complete one round of 3 Power Cleans, 3 Front Squats and 3 Jerks. Rest the remainder of the minute. Take the barbell from the ground. Do not use a race.
Score is the total number of rounds completed before becoming unable to complete a round prior the start of the next minute.
Good Score for "Macho Man"
– Beginner: 7-9 rounds
– Intermediate: 10-12 rounds
– Advanced: 13-15 rounds
– Elite: 16+ rounds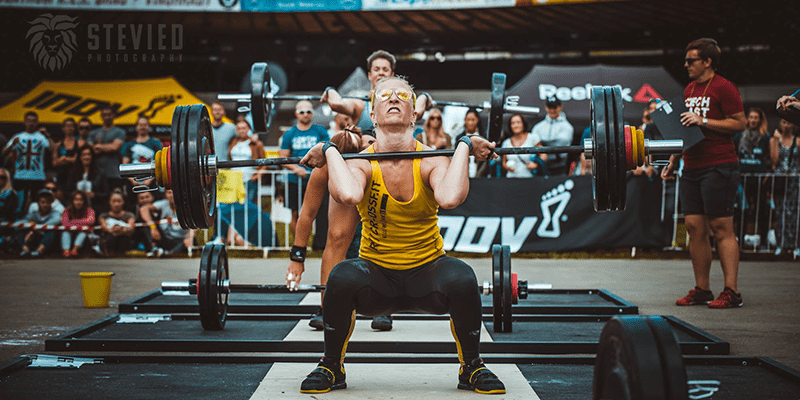 Tips and Strategy
To get a good score in this WOD, go as unbroken as possible for as long as possible: 3 unbroken Power Cleans, directly into 3 unbroken Front Squats, directly into 3 unbroken Jerks. Anytime you put down the barbell during the 9 repetitions, you have to complete at least 1 unnecessary rep. This causes more muscular fatigue and takes away more of your (already limited) time. Go unbroken to find success in "Macho Man."
Intended Stimulus
"Macho Man" should feel moderately heavy right from the beginning. It should not feel light. The first 5-7 minutes of this WOD should feel pretty doable but after minute 7, the muscular fatigue and breathlessness should be real.
At the end of "Macho Man," you should feel almost as much mental exhaustion as you do physical: a WOD that requires such a fierce race against the clock will challenge your mental fortitude.
Scaling Options
Choose a load where you can complete all movements in 30 seconds or less for the first several minutes. The load should feel moderately heavy. If you're brand new to these movements, scale the complexity (see: Beginner B) of the movements so you can get the metabolic benefits of a loaded barbell.
Beginner A
3 Power Cleans (135/95 lb)
3 Front Squats (135/95 lb)
3 Jerks (135/95 lb)
Beginner B
3 Deadlifts (95/65 lb)
3 Front Squats (95/65 lb)*
3 Push Presses (95/65 lb)*
*For the Beginner B option, set up 2 barbells. Take the Front Squats and Push Presses from a rack.
2 "CHELSEA"
EMOM for 30 minutes
5 Pull-Ups
10 Push-Ups
15 Air Squats
Every minute on the minute (EMOM) for 30 minutes, perform 5 Pull-Ups, 10 Push-Ups, and 15 Air Squats. If there is any time left in each minute, rest until the next minute starts.
Score is the number of rounds finished in 30 minutes, with the best possible score being 30 rounds. For the rounds to count, they must be performed every minute on the minute.
If you fall behind the clock, keep going and get as many rounds as possible (AMRAP-style) in the remaining time. Bear in mind, though, that your "Chelsea" score will only count the number of rounds you completed as an EMOM.
Good Scores for "Chelsea"
"Chelsea" is an EMOM type of WOD, which means the goal is to just finish the prescribed work in under a minute for 30 minutes straight. Intermediate athletes should be able to finish all 30 rounds as prescribed.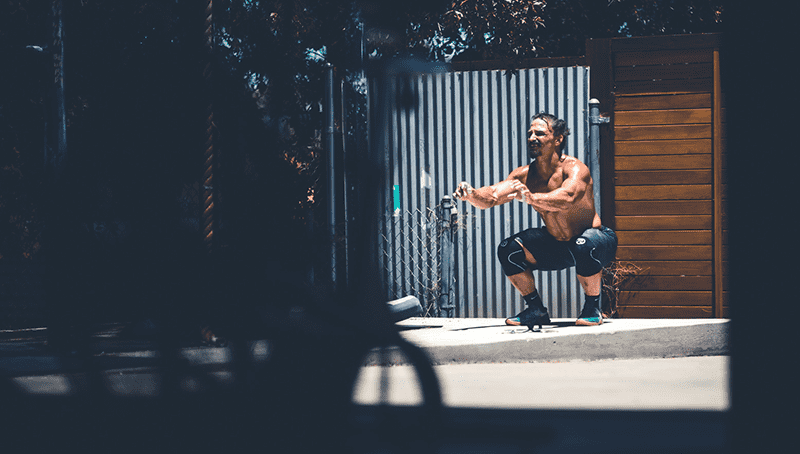 Tips and Strategy
This workout is all about balance: You've got to find the perfect pace where you can get all of the work done in under 1 minute without ever "redlining"–going so hard that you hit a wall you can't come back from. Go slow in the first round and aim to have the same amount of rest each subsequent round (for example 10 or 20 seconds of rest) for the entire workout.
Intended Stimulus
"Chelsea" is meant to feel both mentally and physically exhausting. You're up against the ticking clock for 30 minutes. If you scale "Chelsea," make sure you scale it to where you "work" for approximately 40-50 out of the 60 seconds for each minute; the best part of this workout is the (brutal) fact that you barely make the interval happen in the 1 minute cap.
Scaling
This benchmark has a built-in scale by requiring you to continue after you fail to meet the interval. Newer athletes should modify the volume and/or skill level (see: Push-Up Scaling | Pull-Up Scaling) but maintain the same interval structure.
Beginner Option
Every minute on the minute for 20 minutes perform:
3 Jumping Pull-Ups
6 Incline Push-Ups
9 Air Squats
If you fall behind the clock, keep going for 20 minutes and see how many rounds (AMRAP-style) you can complete. Again, your score will only be the number of rounds you completed as an EMOM.
Advanced Option
If you've finished "Chelsea" as prescribed in the past, try adding more volume: Add 1 rep to each exercise—i.e., 6 Pull-Ups, 11 Push-Ups, and 16 Air Squats each minute—and see if you can go the full 30 minutes.