9 "BIRD BOX"
For Time
5,000/4,000 meter Row
Every 4 minutes perform 20 Shoulder-to-Overheads (135/95 lb)
The athlete begins rowing until the 4:00 minute mark. The athlete gets off of the rower and performs 20 shoulder-to-overheads. After completing 20 reps, the athlete continues to accumulate meters on the rower. The workout is done when the athlete accumulates 5,000 m.
Scaling
Intermediate
For Time
3000 meter Row
20 Shoulder-to-Overheads (95/65 lb)*
*Perform every 4 minutes.
Beginner
For Time
2000 meter Row
12 Shoulder-to-Overheads (65/45 lb)*
*Perform every 4 minutes.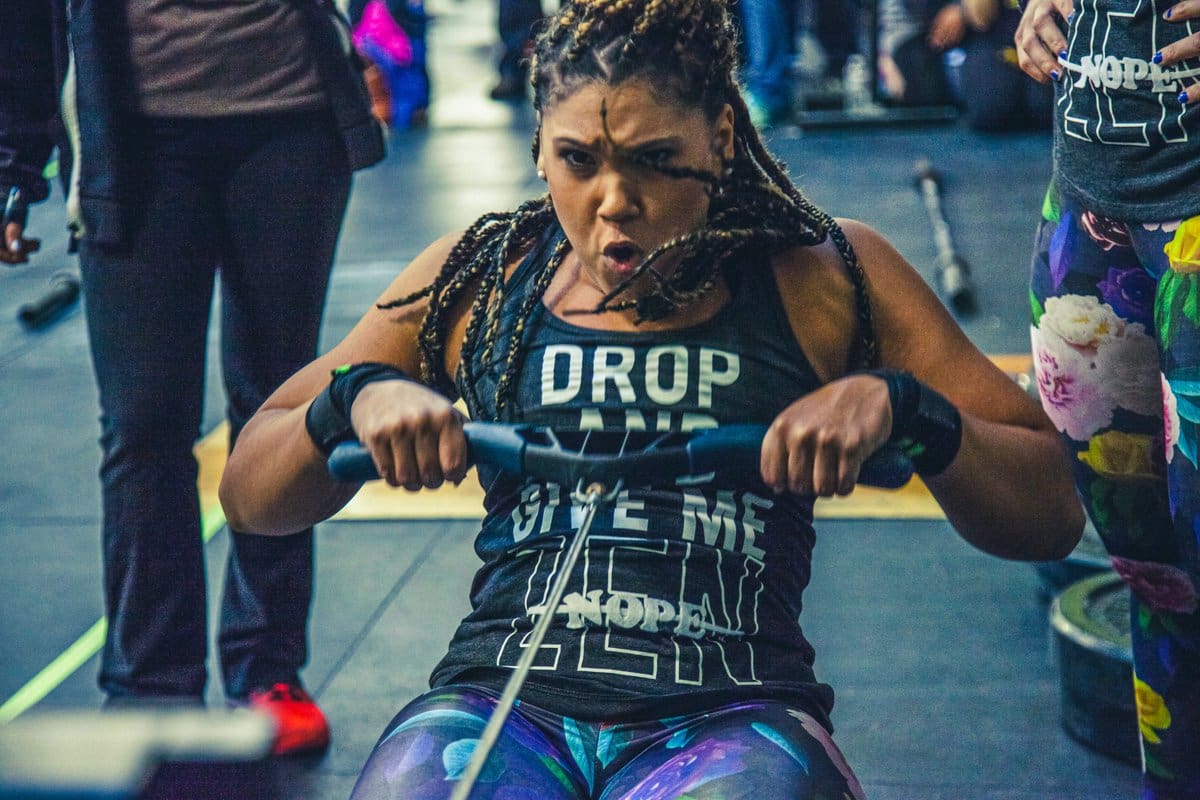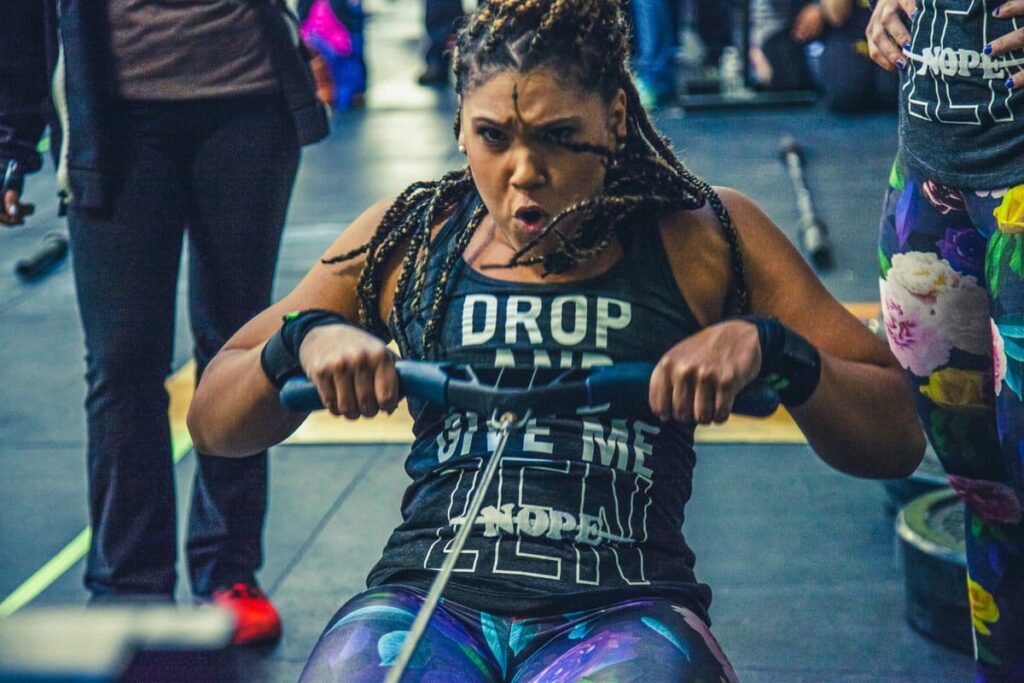 10 "FRASER'S HARDEST WORKOUT"
Every Minute on the Minute for 20 minutes
Odd Minutes: 24 calorie Assault Bike
Even Minutes: 18 GHD Sit-Ups
On a 20-minute clock, every minute on the minute (EMOM) perform the prescribed work. For odd minutes, complete 24 calorie Assault Bike. For even minutes, complete 18 GHD Sit-Ups.
Score is the total number of reps completed before the 20-minute clock stops.
Tips & Strategy
The goal on the Assault Bike is to use a majority of the minute and hold steady wattage across all the rounds. The goal on the GHD is also to stay consistent and practice catching your breath while still working on the movement.
Scaling Options
Intermediate
EMOM for 20 minutes
Odd Minutes: 12 calorie Assault Bike
Even Minutes: 9 GHD Sit-Ups
Read More: Intense 20 Minute AMRAP CrossFit Workouts Every Athlete Should Try