The Last-Chance Qualifier is the final opportunity for some of the best individual athletes to punch their ticket to the CrossFit Games. Check out all you need to know about the 2022 CrossFit Last-Chance Qualifier.
Below you will find the athletes able to compete in this online tournament that begins on Wednesday (June 29th) and ends on Friday (July 1st).
What Is The Last-Chance Qualifier?
The Last-Chance Qualifier is an online tournament in which individual athletes who were 3 spots shy of getting an invitation to the CrossFit Games at their respective Semifinal have one more opportunity to show they deserve to be in Madison among the fittest on Earth.
Athletes will have to perform a total of 4 workouts, which have recently been revealed by CrossFit HQ, and, at the end of the competition, invitations to the 2022 CrossFit Games will be handed to the top 2 men and women.
Similar to Quarterfinals, the competition will consist of 24-hour event windows as follows:
Submission Window 1 — Workouts 1 and 2: 12 p.m. (noon) Wednesday, June 29 through 12 p.m. (noon) Thursday, June 30
Submission Window 2 — Workouts 3 and 4: 12 p.m. (noon) Thursday, June 30 through 12 p.m. (noon) Friday, July 1
*All times are listed in Pacific Time (PT)
** Workouts can be performed in any order the athlete wishes to, but workouts 1 and 2 must be submitted during the first window, and workouts 2 and 3 must be submitted during window 2, with no exception.
Read More: 10 Highlights, Surprises and Shocks of All 2022 CrossFit Semifinals
Athletes Competing
Although 30 athletes were eligible to compete in the online Last-Chance Qualifier, not all athletes will do it and CrossFit did not backfill these spots. Below you will find only the name of athletes who will be participating in the tournament (according to CrossFit's online platform).
Men
James Sprague
Griffin Roelle
Jacob Pfaff
Jake Berman
Tyler Christophel
Mitchel Stevenson
Nick Mathew
Timothy Paulson
Jonne Koski
Luka Dukic
Fabian Beneito
Royce Dunne
Jake Douglas
Darren Zurnamer
Ruan Potgieter
Artur Semenov
Andrey Fedotov
Agustin Richelme
Austin Spencer
Connor Duddy
Jeremy Vigneault
Hamzeh Tarefi
Denis Samsonov
Bayley Martin
Alex Kotoulas
Matt Dlugos
Anthony Haynes
Women
Arielle Loewen
Gabby McClelland
Kristine Best
Sara Sigmundsdottir
Elena Carratala Sanahuja
Oihana Moya
Maddie Sturt
Jamie Simmonds
Kelly Clark
Christina Livaditakis
Dawon Jung
Kloie Wilson
Feeroozeh Saghafi
Katrin Davidsdottir
Tayla Howe
Callista Lang
Tori Dyson
Hattie Kanyo
Or Cohen
Masha Savvina
Lindsey Porter
Claudia Espinosa
Workouts o f the 2022 Last-Chance Qualifier
Event 1
From 0-2 minutes:
20 thrusters
Max-rep bar muscle-ups in the time remaining
From 2-4 minutes:
From 4-6 minutes:
20 bar muscle-ups
Max-rep thrusters in the time remaining
♀ 125 lb
♂ 185 lb
Event 2
For max distance:
2,000-m row
Max-distance handstand walk in the time remaining
♀ 9-minute time cap
♂ 8-minute time cap
Event 3
For time:
1-2-3-4-5-6-7-8-9-10 repetitions each of:
Clean and jerk
Shuttle run
♀ 155 lb, 50-ft shuttle runs
♂ 225 lb, 50-ft shuttle runs
Time cap: 20 minutes
Event 4
2 rounds for time:
50 burpee box jump-overs
75 double-unders
100 wall-ball shots
♀ 20-in box, 14-lb ball, 10-ft target
♂ 24-in box, 20-lb ball, 10-ft target
Time cap: 20 minutes
You can check out full details for workouts here (such as video submission and movement standards).
BOXROX Predictions for the 2022 Last-Chance Qualifier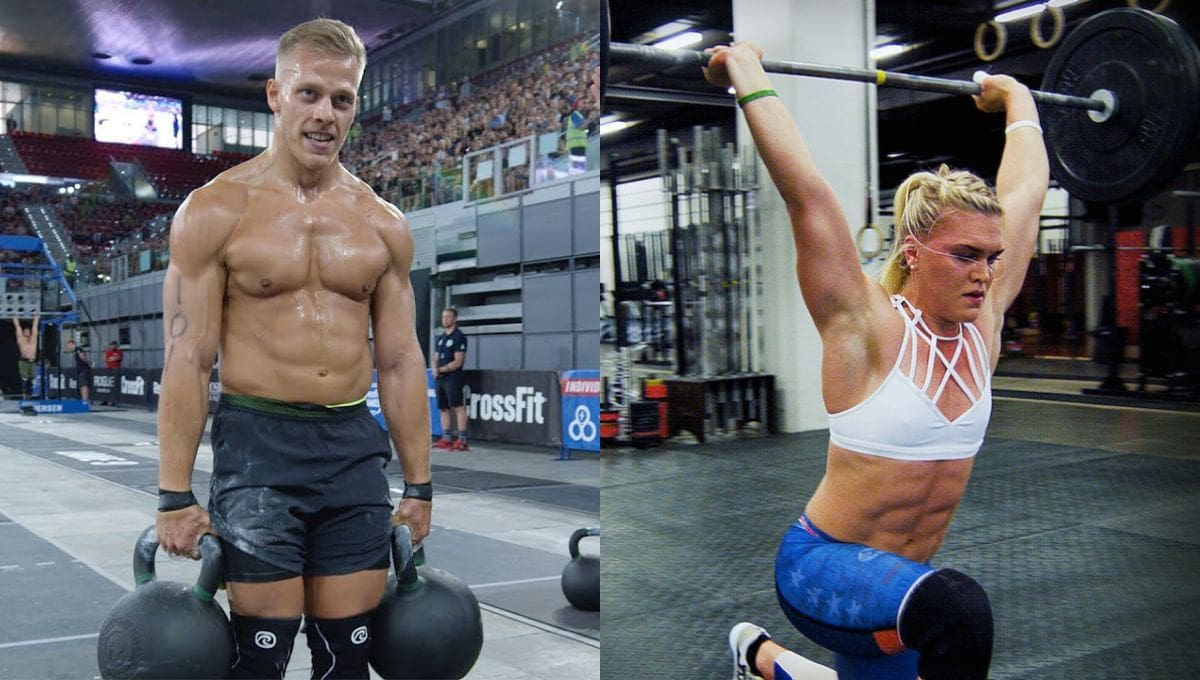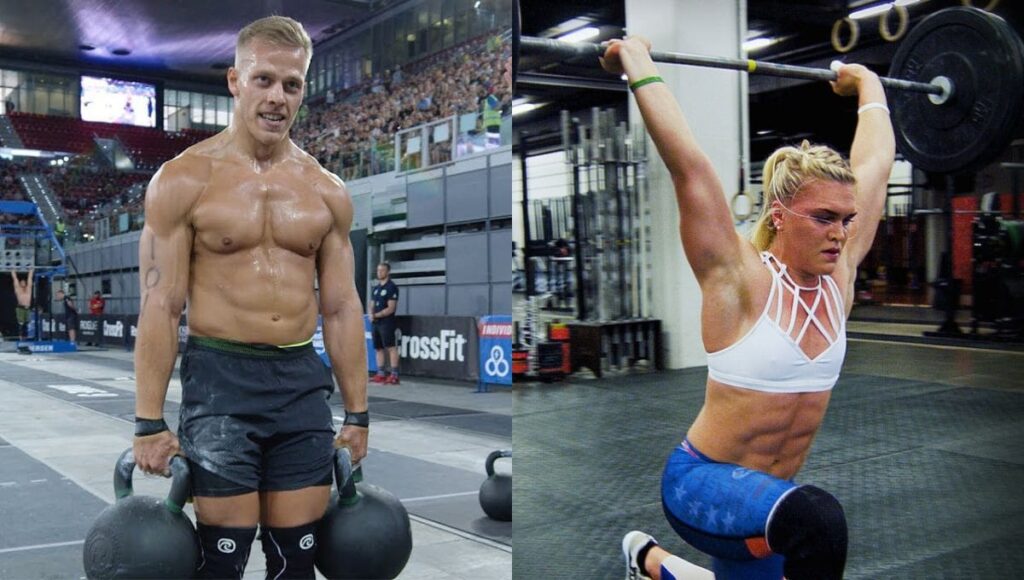 With only 2 spots available and the high level of fitness from the athletes competing, some might argue this is the most difficult phase of the CrossFit season.
Nevertheless, there are some big-name athletes we are expecting to see fighting for the top spot and, consequently, getting invited to the 2022 CrossFit Games.
In the men's division, the most shocking after the Semifinals was Jonne Koski not making the cut. He was last year's 6th Fittest Man on Earth and should be on the path to snatch one of the two spots.
Other athletes who could get their invitation to Madison are:
Luka Dukic (Last year's 29th Fittest on Earth)
Agustin Richelme (2x Games athlete)
Royce Dunne (4x Games athlete)
In the women's division, just like in the men's, one name stands out among all the other capable athletes and that is Katrin Tanja Davidsdottir. The 2x Fittest Woman on Earth and last year's 10th place is likely to get her invitation at the end of the week.
However, her path will not be easy as the female roster is stacked with other strong competitors such as:
Sara Sigmundsdottir (6x Games athlete)
Kloie Wilson (the best athlete who didn't make the cut in all Semifinals combined)
Arielle Loewen (Last year's 14th Fittest on Earth)
After the scores have been submitted and CrossFit finalises the leaderboard, we will know the final participants who will be competing for the title of Fittest on earth this year.
The CrossFit Games will take place in Madison, Wisconsin. The CrossFit Games take place on August 3-7.