Fans of the sport had so much to cheer on the past four weekends after the CrossFit Semifinals came to a conclusion. We had some incredible highlights such as the surge of newcomers, some historical ones like the retirement of Sam Briggs, and others not so nice to remember such as the much-preventable Scott Panchik injury. Here are 10 highlights we think made the 2022 CrossFit Semifinals this year one of the most memorable to date.
1. Kloie Wilson – The Best Performer That Didn't Make It
Earlier in April, we made a comparison of which Semifinal had the fittest athletes based on Quarterfinals worldwide average and the Granite Games was the 3rd hardest tournament in the world. And the person who felt that the most was the up-and-coming Kloie Wilson.
The 24-year-old athlete from the United States has never been to the CrossFit Games and this year it should have been different, but the competition at the Granite Games was too high.
Wilson finished every event at the Granite Games within the top 7 and was 5 points shy of finishing in a qualifying position at the end of the weekend.
| | |
| --- | --- |
| Workout | Placement |
| HS Reverse Fran | 7th |
| Barbell Complex | 7th |
| Minnesota Mash-Up | 4th |
| Speed Chipper | 6th |
| Endure the Sled | 6th |
| 2014 Regional IE5 | 7th |
She had an average finish of 6.16 at the Granite Games and still couldn't make the cut to receive her 1st CrossFit Games invitation.
To put that in perspective, that average would have made her qualify at any of the Semifinals from last year and also this year, except for the Lowlands Throwdown.
At least she will have another chance to showcase her performance at the Last-Chance Qualifier in
2. First Timers
It is easy to bet your money on Tia-Clair Toomey or Justin Medeiros when it comes to winning a CrossFit Semifinals' event or even the entire tournament. However, in 2022 we saw 24 athletes rising to the occasion and securing their first elite individual invitation to the CrossFit Games.
The Torian Pro was the only Semifinal that did not qualify a new athlete.
Men
Cole Greashaber (3rd at the Syndicate Crown)
Tudor Magda (4th at the Syndicate Crown)
Moritz Fiebig (4th at the Lowlands Throwdown)
Enrico Zenoni (5th at the Lowlands Throwdown)
Dalin Pepper (2nd at the Mid-Atlantic CrossFit Challenge)
Kealan Henry (1st at the Fittest in Cape Town)
Nasser Alruwayeh (2nd at the Far East Throwdown)
Phil Toon (2nd at the Granite Games)
Nycolas Joyal (5th at the Atlas Games)
Guillaume Briant (5th at the Strength in Depth)
Pedro Martins (2nd at the Copa Sur)
Women
Christine Kolenbrander (5th at the Syndicate Crown)
Matilda Garnes (4th at the Lowlands Throwdown)
Lucy Campbell (5th at the Lowlands Throwdown)
Rebecca Fuselier (5th at the Mid-Atlantic CrossFit Challenge)
Seher Kaya (2nd at the Far East Throwdown)
Alex Garzan (4th at the Granite Games)
Emma Lawson (1st at the Atlas Games)
Paige Powers (2nd at the Atlas Games)
Freya Moosbrugger (4th at the Atlas Games)
Solveig Sigurdardottir (4th at the Strength in Depth)
Elisa Fuliano (5th at the Strength in Depth)
Victoria Campos (1st at the Copa Sur)
Julia Kato (2nd at the Copa Sur)
3. Big Names Out of the Games (For Now)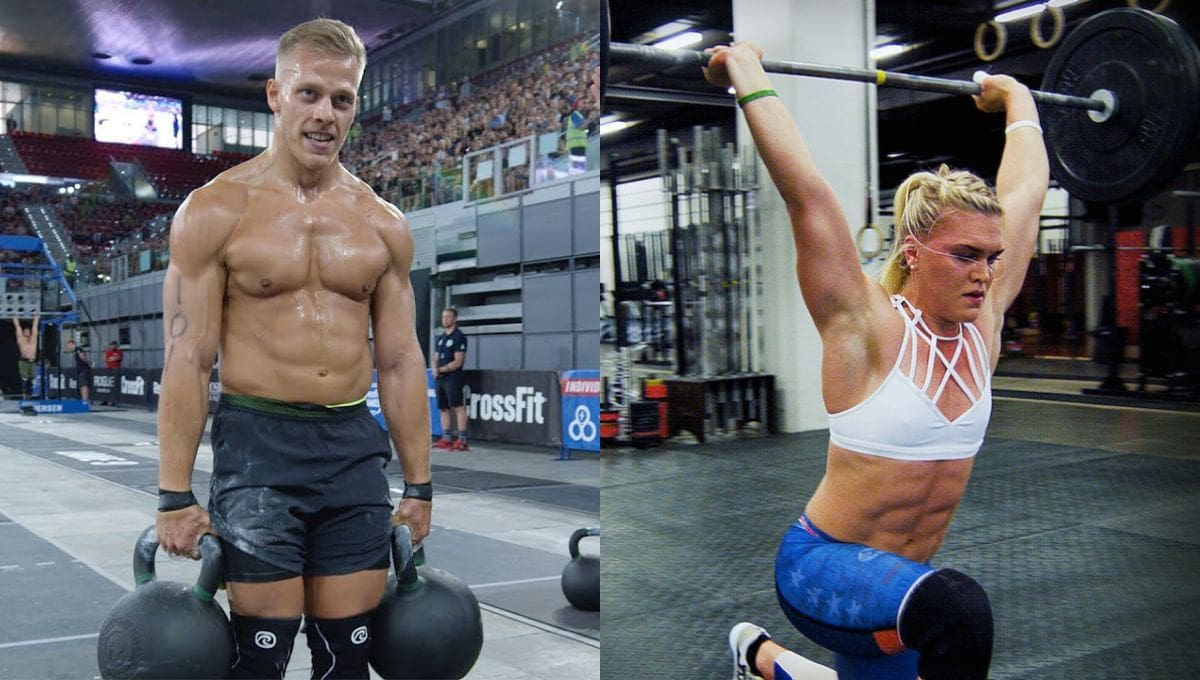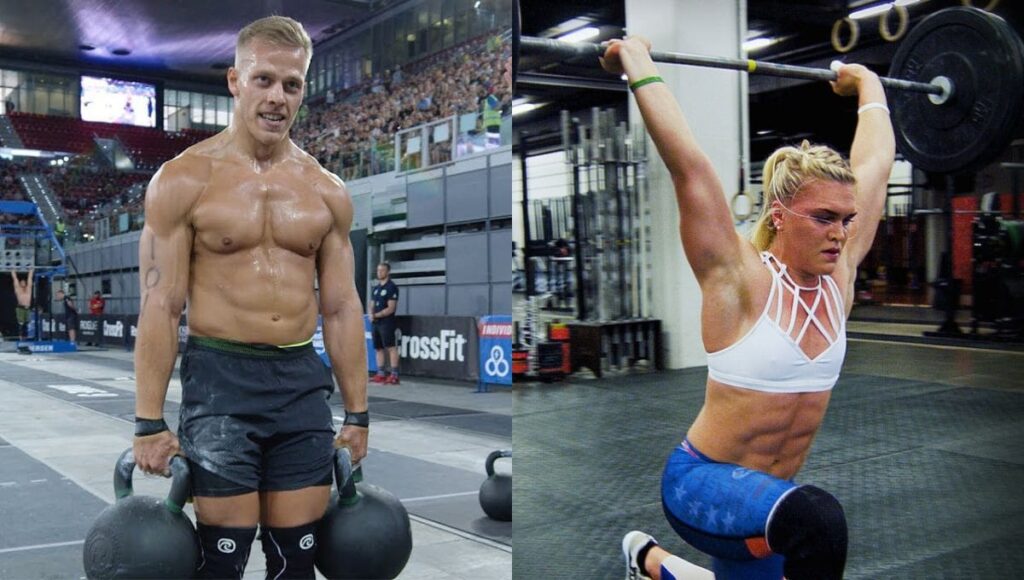 With so many new faces appearing at the 2022 CrossFit Games, surely some more experienced athletes were bound to stay behind. Thankfully, CrossFit has created the Last-Chance Qualifier, an online competition in which the top 3 athletes who just missed staying in a qualifying position at their respective Semifinal tournament get to battle for the last 2 Games invitation.
This year we had some big names who missed out, most notably:
Jonne Koski (2021 6th Fittest Man on Earth)
Jason Smith (3x Games Athlete)
Agustin Richelme (2x Games Athlete)
Royce Dunne (4x Games athlete)
Chandler Smith** (3x Games athlete)
Katrin Davidsdottir (2x Fittest Woman on Earth)
Sara Sigmundsdottir (6x Games athlete)
Arielle Loewen (2021 Granite Games winner)
Jammie Simmonds (5x Games Athlete)
Sam Briggs* (8x Games Athlete and 2013 Fittest Woman on Earth)
* Sam Briggs has already announced she won't be competing any longer and has retired to go back to being a firefighter.
** Chandler Smith did not make the cut to compete at the Last-Chance Qualifier.
4. Miscommunication Led to Scott Panchik's Injury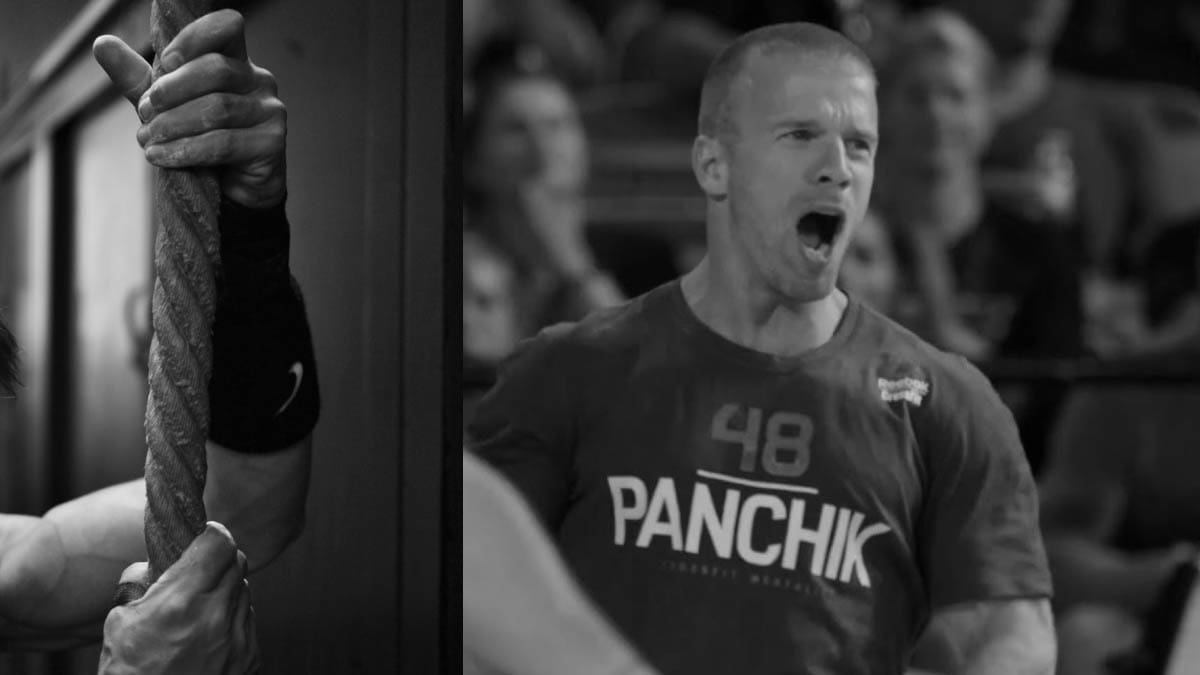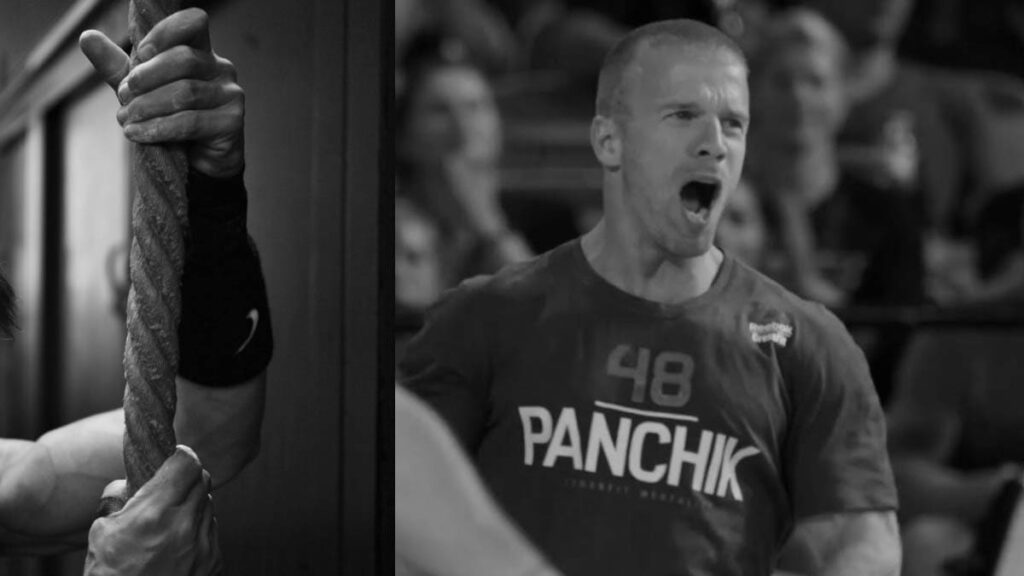 Scott Panchik is one of the most beloved CrossFit athletes to date and everyone was sad when he announced his retirement last year. However, he kept on competing for fun and was on the way to securing his 10th CrossFit Games invitation. That is until workout 3 happened, the event programmed by CrossFit that was forced to every Semifinal competition across the globe.
The event was a combination of legless rope climbs and shuttle runs. After being briefed on the morning of the event, Panchik expressed concerns about the safety of athletes with the amount of rope left on the floor. He asked if the ropes could be cut short, but was "told nothing could be done to change the ropes and this was what was provided to be used."
During round 3 or 4, as he recalls, he landed on the rope and felt a pop on his knee. Although he finished the workout, he did not come back for the following event and had to withdraw.
You can read a more detailed explanation of what happened here.
5. Clean Sweep for Toomey, Mayhem Freedom, Reykjavik, Oslo Navy Blue
Tia-Clair Toomey is indisputably the Fittest Woman on Earth for the past 5 years in a row and she showed her capabilities once again at the Torian Pro Semifinal by winning every single event. She was the only individual athlete, male or female, to have done that across all CrossFit Semifinals tournaments.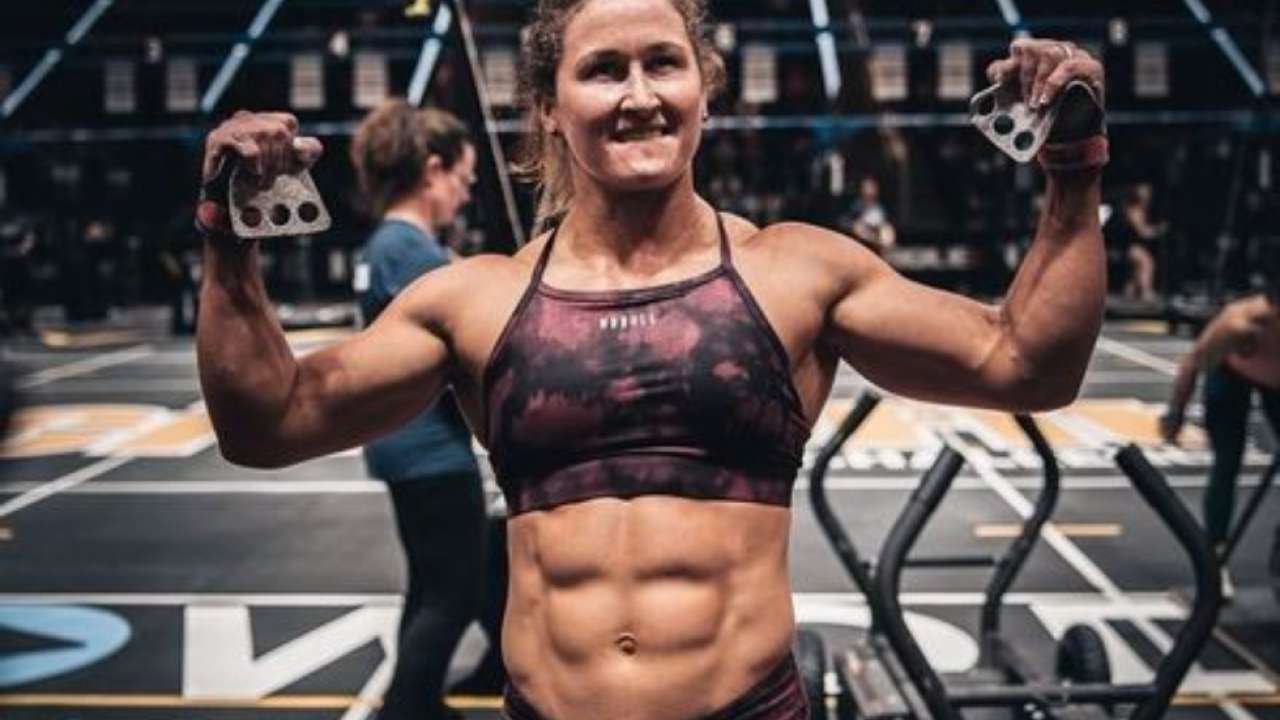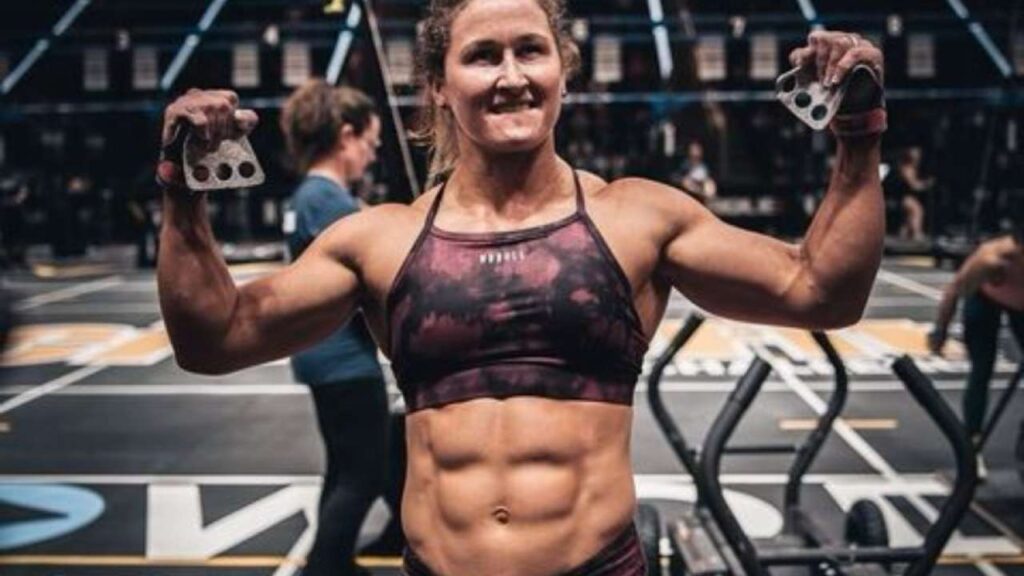 In the teams' division, there were three groups that deservedly got the media attention: Rich Froning's CrossFit Mayhem Freedom, Annie Thorisdottir's CrossFit Reykjavik, and Team CrossFit Oslo Navy Blue. They all swept the competition under the rug and came out with 600 out of 600 points in the competition.
6. Chandler Smith's Problems
Chandler Smith was perhaps the biggest surprise of the Semifinals as one of the top athletes that everyone thought would qualify but failed. Not only he did not qualify, but he did not finish in the top 10 at the Granite Games.
| | |
| --- | --- |
| Workout | Placement |
| HS Reverse Fran | 18th |
| Barbell Complex | 8th |
| Minnesota Mash-Up | 19th |
| Speed Chipper | 5th |
| Endure the Sled | 15th |
| 2014 Regional IE5 | 7th |
Smith is a 3x Games athlete with his best placement being 6th in 2020 so far. Last year he finished 21st overall. The question is not if something happened to him to perform poorly, but rather what exactly happened, as Talking Elite Podcast presenter Sean Woodland revealed.
"I have spoken to Chandler. There is a legit reason as to why he performed the way he did. We're not going to get into details on that, we're gonna let him do that when he is ready," woodland said.
So far, Chandler Smith has not given any explanation as to what happened. His last post was uploaded after the Semifinals concluded and he wrote he "put out the worst athletic performance of my CrossFit career."
7. Ricky Garard is Officially Back
While the expected comeback has not happened yet for Sara Sigmundsdottir, another athlete is surfing in the renewal of his CrossFit career. Ricky Garard ended up 2nd at the Torian Pro and is coming back to the 2022 CrossFit Games since he was stripped of his 3rd place podium finish back in 2017.
The Australian athlete vouched for coming back to the CrossFit Games and many heads will be turning to him once he hits the competition floor.
Related: 8 Takeaways from Ricky Garard's Podcast Interview
8. Guilherme Malheiros Lifts 356lb (or did he?)
Most Brazilians already knew beforehand, but since last year after the CrossFit Games, the world was shocked to see Guilherme Malheiros snatching 305lb like it was nothing to claim an event win. So when it came to the barbell complex event that every Semifinal athlete had to go through, all eyes were focused on Malheiros, naturally.
And he didn't disappoint. He first lifted 152 kilos (335), decided to skip his 2nd attempt and went for the record on his last lift: a whopping 356 pounds (162 kilos).
That was impressive in itself, however, some people have complained about how he switched from the front squat to the jerk. Most notably, Andrew Hiller took to his YouTube channel to explain why Malheiros record should have been a "no rep" instead.
Hiller argues that Malheiros did the whole spectacle to get extra clicks. He explicitly chose 356 pounds because that is 1 pound heavier than the record previously established by Anthony Davis at the Granite Games.
"He shoved the bar up. Was he re-racking it? I don't think so, I think he was going for that jerk," Hiller says. And to prove his point, the YouTuber shows a video of Malheiros practising the exact same workout at home and going from a front squat to jerk almost immediately.
Another good argument from Hiller is the footwork of Malheiros. As he begins the movement of the re-racking, or jerk depending on which team you are on, his foot goes back as it is necessary for the jerk standards.
Hiller goes even further as to show a CrossFit commentator at the Granite Games explaining that once you begin the jerk movement, you cannot catch it and attempt it again. Another video of Panchik is shown with an eerily similarity to Gui Malheiros, but Panchik receives a no rep from the judge.
9. Team Nordic Original vs CrossFit Inc.
Unfortunately, another negative in our list of CrossFit Semifinals highlights. CrossFit Inc. has gone into an investigation and ruled that Viktor Langsved, a member of CrossFit Nordic Original's team, was in violation of the Affiliate Cup Eligibility Requirements, and was disqualified from competing. The team was able to continue in the competition with a replacement and finished 5 points away from a Games qualifying spot.
In The Sevan Podcast, three members of the team, including Viktor, have explained what happened. That someone told CrossFit about the ineligibility of one of the members and HQ began the investigation.
In short, the team says they send enough evidence to prove Viktor Langsved trains regularly with the team, although he lives close to the 100 miles radius from the Box that is imposed in the rulebook. Viktor is also co-owner of another Box, although he does not train there regularly, which is what could have put him under the spotlight of CrossFit's investigation.
Antonia Falt-Kottulinsky, one of the team's members, said they sent to CrossFit HQ photos, training log, and even parking tickets to show Viktor was there on some training days. "It feels like we are getting suspected of faking a gym attendance log and then when we prove that, we have a picture of almost every check-in, they still do not believe that all of the check-ins are real," she said.
At the Elite Talking Fitness Podcast, Tommy Marquez says he saw the evidence that was sent to CrossFit and, ultimately, thinks that CrossFit made the right call. Former CEO Adrian Bozman went to the official CrossFit podcast to talk about team eligibility requirements and to explain a bit further CrossFit's point of view.
In response, Viktor said that there was conflicting communication compared to what was told to Nordic Original's team earlier during the investigation. In an Instagram story, he posted:
When we talked to HQ:
We could not count outside-training days as training days
We could not count quarter final days at another gym as training days.
We could not count competition days as training days
Could not use the attendance log to show them a pattern that we are training together (Alexander asked them)
We followed the rulebook
When HQ talked in the podcast:
Of course you can count outside-training as training days.
Of course you can count competition days as training days
The attendance log is a really good way to show them a pattern that you are training together.
"maybe the rulebook should say 'and' in the end of every sentence."
Also:
They said we used duplicate pictures for different days. We did not. Is it weird that Alexander wears white t-shirts more than once when he is sponsored by a clothing brand? I don't think so.
They also said we used the same bank transactions for different days. If we did that, my bank is showing me the same purchase more than once? So that is not true at all…
One thing is clear, CrossFit needs to make the rulebook clearer and with very specific rules to follow and stick to it.
10. Legend Sam Briggs Retires
Sadly we won't be seeing Sam Briggs any time soon on the competition floor. After failing to qualify for the CrossFit Games after the Strength in Depth Semifinal, she did not accept her spot at the Last-Chance Qualifier and explained that "it's time to fight some fires," recalling her career as a firefighter.
According to CrossFit's official platform, Sam Briggs first competed in the Open in 2011 and finished 3rd worldwide. Two years later she would become the Fittest Woman on Earth, the only female athlete from the U.K. to do so to date.
She is currently 40 years old and could have competed in the Masters division in the previous 4 years but chose not to.
She was crowned Fittest Woman on Earth in 2013.
---
What was your favourite/shocking/memorable moment of the CrossFit Semifinals this year?
Try BOXROX Pro.