Two-times Fittest Woman on Earth and all-round incredible athlete Annie Thorisdottir has shared an important message about body image on Instagram.
The 32-year old and recent mother posted a two-picture collage of herself with a barbell overhead from two different CrossFit Games. Wearing a sports bra and bootie shorts in both pictures, the collage is of her before and after pregnancy.
"I have thought about this post quite a lot lately. What I wanted to say and why I would like to share it," her post starts.
"I, just like anyone else out there, have things that I don't think are perfect."
Read her full message below.
Annie Thorisdottir shares important message about body image
"I have thought about this post quite a lot lately. What I wanted to say and why I would like to share it.
"I, just like anyone else out there, have things that I don't think are perfect. And honestly that's ok as long as you don't let it hinder or affect you on daily basis.
"One of these things is my stomach, no it does not look the same after being pregnant, I have abdominal separation, diastasis recti ( I did have that even before pregnancy but now it's a lot more noticeable) as well as more skin on my stomach. Not only do I see this but I show it often when I am training because even though I don't like it I am NOT ashamed of it.
"I get comments saying I must be using steroids because my stomach sticks out and often questions if I'm pregnant again. Yes this can sting, like for any other human being…. many of you comment and come to my defense which I so much appreciate. However no matter what is said these words will not bring me down or make me want to hide it. I know other struggle with the same and even though most of us have bodily insecurities of some sort, it is NOT something to be shamed of and something that should be hidden away.
"Words only have the power YOU give them. It is up to you if you will let them affect you or not."
Who is Annie Thorisdottir?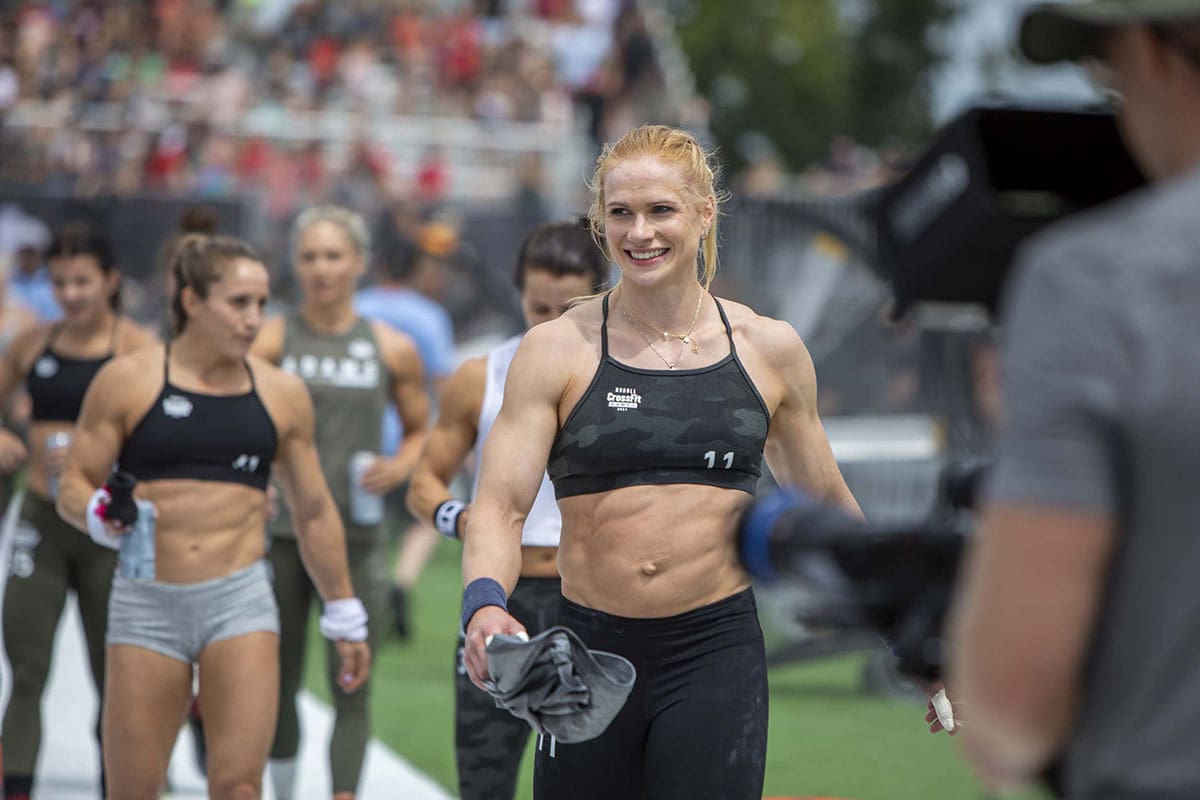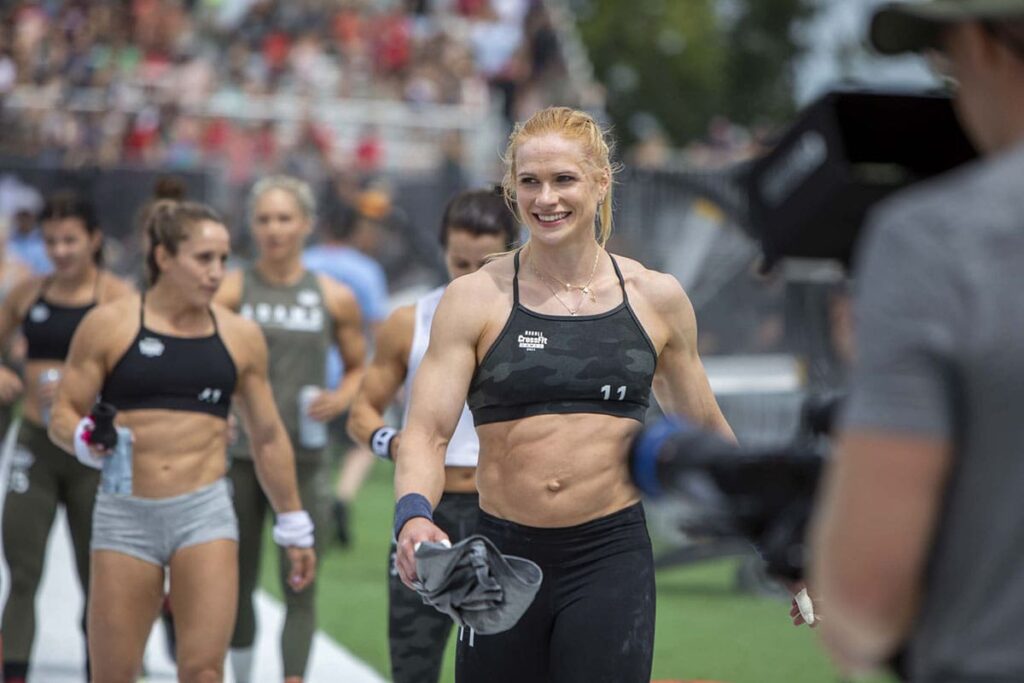 Annie Thorisdottir is a CrossFit athlete hailing from Iceland. One of the best CrossFit athletes of all times, Thorisdottir was the first woman to win the CrossFit Games twice and has finished on the CrossFit Games podium an astounding six times.
She first competed in the CrossFit Games in 2009 aged 19.
In addition to being an athlete, Thorisdottir is the co-owner of CrossFit Reykjavik, has co-authored a children's book and launched a line of headphones.
Read more: Training Tips from Annie Thorisdottir & 7 of Her Workouts
Thorisdottir missed the CrossFit Games for the first time since 2013 (when she suffered a back injury which meant she could not compete) in 2020 (although she qualified by coming second in the Open) to give birth to her first daughter.
After a complicated birth, Thorisdottir was very open about her mental health; struggling with extensive post-partum depression and body dysmorphia. Still, she went back to competition and secured a podium finish at the 2021 CrossFit Games.
The weight of the last year was heavy in Thorisdottir's emotional interview on the Colosseum floor following Event 15 of the 2021 CrossFit Games.
A visibly shocked Annie revealed the overwhelming difficulties she faced just to get to Madison, let alone finish third on the podium overall.
"Yes, I won the CrossFit Games twice, and nothing will top the experience of winning for the first time," she said.
"And then making it back from my back injury was another extremely emotional moment but I wasn't even planning on being here. I didn't even know if I could compete."
This year, the incredible athlete aims to win the CrossFit Games as part of a team.
Read more: Annie Thorisdottir To Compete in Teams Division in 2022